Without a doubt, the past year has been a dramatic time for the travel industry. But in the middle of 2021, we began to see a glimmer of hope – the appetite for travel is back in play with the rollout of vaccines. We're elated about this and look forward to people traveling once again. But what travelers crave out of their trip isn't the same anymore.
The path ahead is unrecognizable from pre-coronavirus travel. Some emerging trends that people are now drawn towards are local domestic experiences, sustainable travel, and offbeat vacations. It's important to keep a tab on these emerging trends in an attempt to stay attune as the travel sector enters a new age. Let's take a closer look at them, and more so, at how hostels can accommodate travel trends.
Travel Trends 2021 Has Witnessed So Far
Domestic Tourism Is All The Rage
One thing is certain, domestic tourism is here to stay since the guidelines for international travel keep changing. Countries are slowly opening up doors for Indian tourists but it still remains a grey area. To escape the hassle of flights getting canceled and so on, Indians turn to their own country. As per research by Booking.com, 52% of Indian travelers plan to explore more of their own country.
Moreover, the government is also playing a role in nudging travelers to see the beauty of their own country by allowing domestic flights capacity to stay at 72%. This number was at 80% pre-Covid, and it had been reduced to 50% during Covid. In addition, the launch of the campaign 'Dekho Apna Desh' (See Your Country) by the government has also created excitement to be a tourist in your own country.
With more people exploring the country, hostels should tap into this domestic travel growth. The avenues are countless – memberships, pre-planned experiences, and expanding into more locations are on the table.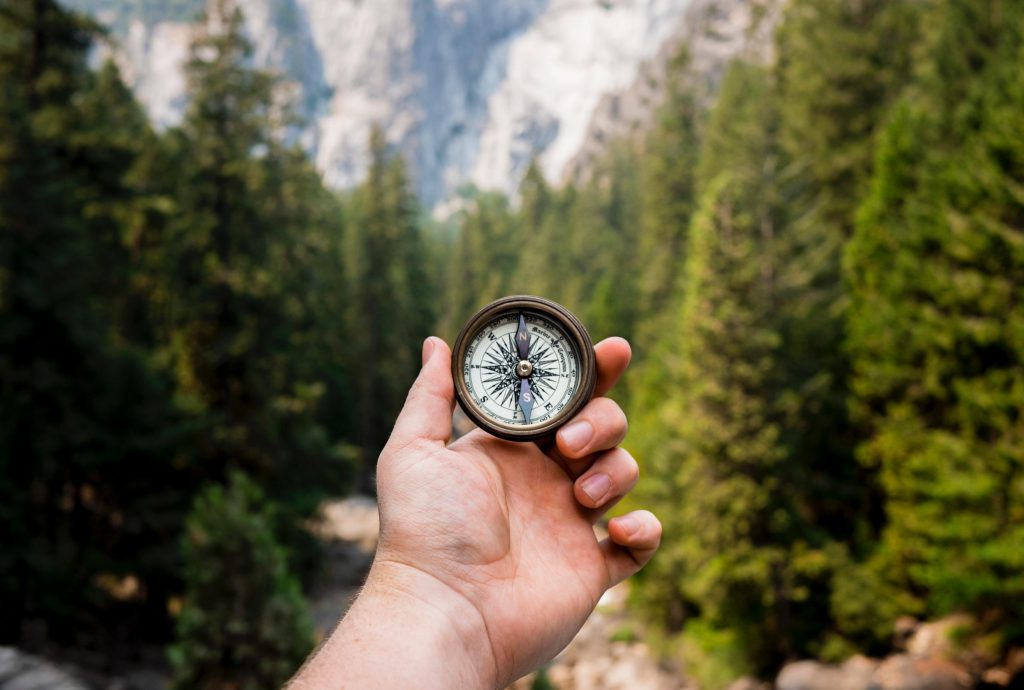 More Travelers Seek Out Less Crowded Places
The new normal called us to maintain social distance and avoid big crowds. After more than a year of maintaining this mindset, it slowly begins to grow on you. Now, travelers prefer not to pick crowded popular tourist spots but instead look for the countryside and regional locations to travel. Destinations that have been under the radar for a long time are now slowly getting the attention they deserve. At goSTOPS, we've had firsthand experience of this at our hostels in quaint little Palampur and the snug hamlet of Naggar.
At Palampur and Naggar we've had an occupancy rate of 27% and 16% respectively from January to July 2021. These two villages in Himachal Pradesh were lesser-known in comparison to the big players namely Dharamshala, Shimla, Manali and Dalhousie. But Palampur, Naggar, and Mukteshwar are slowly earning a reputation because they're the quieter, less crowded region of Himachal Pradesh. Hostel owners in the middle of expanding their hostel branches should definitely research well into where travelers are drawn because it's no longer just the Golden Triangle!
The Rise Of Workation
When being bored and hibernating even on the weekends became the norm, working from home became that much duller for many people. The search for a break away from the monotonous work + home routine gave rise to the trend of going on a workation. The workation trend is a favorite among many remote workers. It gives them the chance to change their workspace view, explore a new destination and get a break from routine.
This trend got the encouragement it needed from the hospitality industry. Chain hotels, hostels and homestays all promoted travelers to make mountains and green open spaces their new workspace instead of home. Properties began to tidy up their spaces to make room for travelers who might want to work remotely.
Accommodations that can provide reliable Wi-Fi and are situated at spots with good network connectivity make for a great workation stay. It's also extremely important to have a dedicated desk and chair that guests can use for work. Making sure that you're providing guests with meal plans that can be had at the hostel itself also helps them save time.
At goSTOPS, we also have a WorkAwayFromHome approach in place, with dedicated working areas and recreational zones on our properties. Considering people usually stay longer than a week for a workation, we also offer discounts for long stays. To add to the mix, our Dream.Invest.Travel Membership allows workations to be an inexpensive affair for those considering to go on one regularly throughout the year.
Sustainable Travel Is The Future
When the whole world came to a standstill because of the coronavirus, we all had plenty of time to rethink where we're headed. As residents of the same planet, we're all starting to become more conscious of our responsibilities towards saving the environment. A Booking.com survey also points out that nearly 88% of Indian travelers admit that the pandemic has created a shift in them to take the step towards sustainable travel.
People are now even more conscious of their actions and hence travel slower than before. Your hostel can be a place to remind people to not litter, turn off all switches before leaving the room and act more sustainable. If you promote recycling, using solar energy, and bicycles on your property, you can easily ensure you're also doing your part to promote sustainable travel. This is a vital step to safeguard the industry, our planet and what travel will mean for future generations. There are several more ways hostels can embrace sustainability, so make sure you tick some of those boxes.
The Pursuit Of Safety
Among other things, the most vital trait that people look for in accommodation is whether health and hygiene policies are being followed. A Booking.com survey also mentions that 71% of Indians would completely skip a destination if they felt that they put themselves at risk by traveling there. Safety is becoming a major concern for travelers and hostels must do all that they can to make sure they are taking enough precautions to stop the virus from transmitting further.
With goSTOPS 2.0 we've taken one step forward to help our guests and staff feel safe. Contactless check-in, disinfecting luggage and fumigation of rooms are few of the many measures we've already implemented on our properties and you should too.
Additional Travel Trends To Watch Out For In 2021:
Quest For Adventure – Whether it is river rafting in Rishikesh or paragliding in Bir, people are now drawn towards adventure activities in 2021. Among all the destinations, the mountains of Uttarakhand and Himachal Pradesh are the most popular adventure destinations in India.
Weekend Breaks Are Common – Travelers are tired of being glued to their workspace that also happens to be their home. To get away from their desks and step out to have fruitful weekends, travelers are heading towards short, rich weekend trips. It's a good idea to start having weekend packages to entice travelers to your hostel.
Traveling Solo Is In Style – With the lockdown, many people have come to the realization that it's best not to postpone plans for later but have them now. No matter if friends or family can't join, travelers are now open to the idea of traveling solo. This is a huge perk for hostels as most solo travelers like the idea of making new friends and this is one of the best things that a hostel can offer.
And that's all we have! But we're sure that you have plenty more insights that you'd notice among travelers. It's true that travel is opening once again at a rapid pace but this time it's different. People crave adventure, traveling solo, sparsely crowded places, good network connection, and most importantly, a meaningful travel experience. Whatever the new spurt of travel brings, we sure are glad to be part of it.
Authored by Pankaj Parwanda, goSTOPS co-founder