Bir and Billing are two snug villages situated in the Palampur district of Himachal Pradesh and are world-famous for lifting people off the ground to absorb an absolutely incredible view. In other words – Paragliding. This adventure sport is certainly your flight ticket to reach for the sky (literally). But before take-off, let us guide you through the experience so you can fly safe! Here's your chance for a bird's eye view, and you can read all about it in our guide to paragliding in Bir Billing.
Why Paragliding In Bir Billing Gets A Thumbs Up
Bir Billing is considered to be the best spot to enjoy the aero sport safely since there's a lot being done in terms of safety. In terms of credibility, there's plenty of arrows all pointing towards Bir Billing as a reputable place for paragliding.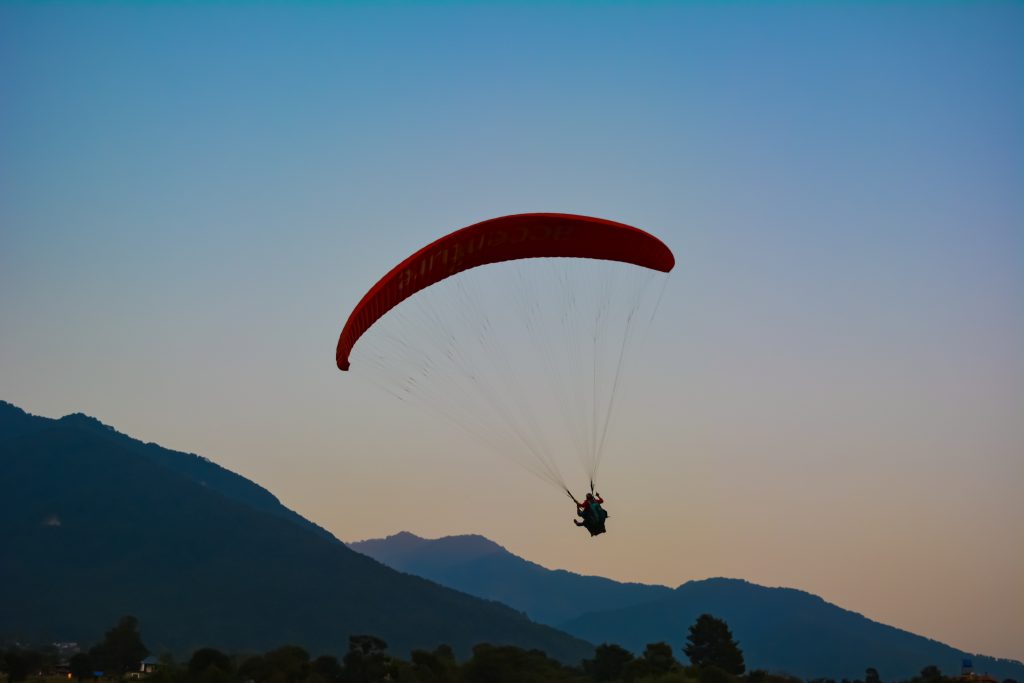 Credibility Written All Over
A fantastic sign of credibility is that Bir Billing is home to a training institute owned and operated by Arvind Paul himself! If you didn't already know, Arvind Paul happens to be one of India's top paragliding pilots. The government also runs the National Paragliding Institute with facilities to train domestic and international pilots. It's also the site at which India got an opportunity to host the International Paragliding World Cup (PWC). Considering the fact that a worldwide event is hosted at the location, all amenities here meet international standards.
It's safe to say you won't have to worry about being put up with an under-trained or new pilot. Instead, you'll be flying with some of the best, so expect to have a smooth landing. Having said that, with adventure sports there are also certain risks involved. To tackle that, there are rescue teams on site trained to handle any unforeseen mishaps.
Location Suited For Paragliding
Bir Billing is blessed with a location cut out for paragliding. There are over 200 km of unobstructed area perfect for flying and suitable for 40-45 pilots to take off together. The mass expanse of open area makes Bir Billing have a meant-to-be type of relationship with paragliding.
The region also has the perfect pockets of thermals (thermals are the rising air allowing the paraglider to achieve great heights). The height allows you to get a birds-eye view of the towering mountains, making it arguably better than the view captured after hiking mountains in Himachal for hours. This makes it a one-of-a-kind paragliding experience, and definitely one of the top exciting things to do in Bir!
Great Climate
Just like you're almost always completely dependent on your mom for everything, an aerospot like paragliding is wholly dependent on the climate. Too much wind, fog, or a sudden downpour can create a similar situation to what happened to Yoon Se-ri in Crash Landing On You (K-drama fans, you get what we're saying!) But luckily, this is something you won't have to worry about in Bir Billing because the weather is nearly always next to perfect for paragliding. If it isn't, you'll just have to wait it out till it is. 
At times, people wait for hours while for those with good luck, the weather could be perfect upon entry. So get that good luck charm along with you, or keep reading and plan according to the best time to go paragliding in Bir Billing.
How To Get To Bir Billing?
It's fairly easy to reach Bir Billing, all done with the intention that participants attending the Paragliding World Cup can turn up for the event without any difficulty. So whether you're participating or not, you get to enjoy the not-so-tedious journey to Bir.
If you're flying, ideally it's best to take a flight to Kangra airport. From the airport, you can take a bus or local taxi to Bir which is roughly 2 hours away.
For tourists that fly into the capital of India (Delhi), you have the option of taking an overnight bus to Bir. From Delhi, you can also take a train and get off at Pathankot or Ahju railway station. Post that you'll have to make your way to Bir by local bus or shared taxi.
Most visitors club a trip to Bir Billing by keeping Dharamshala or Palampur as their base. There are buses that go daily to Bir Billing from these two points, making it a budget-friendly option too.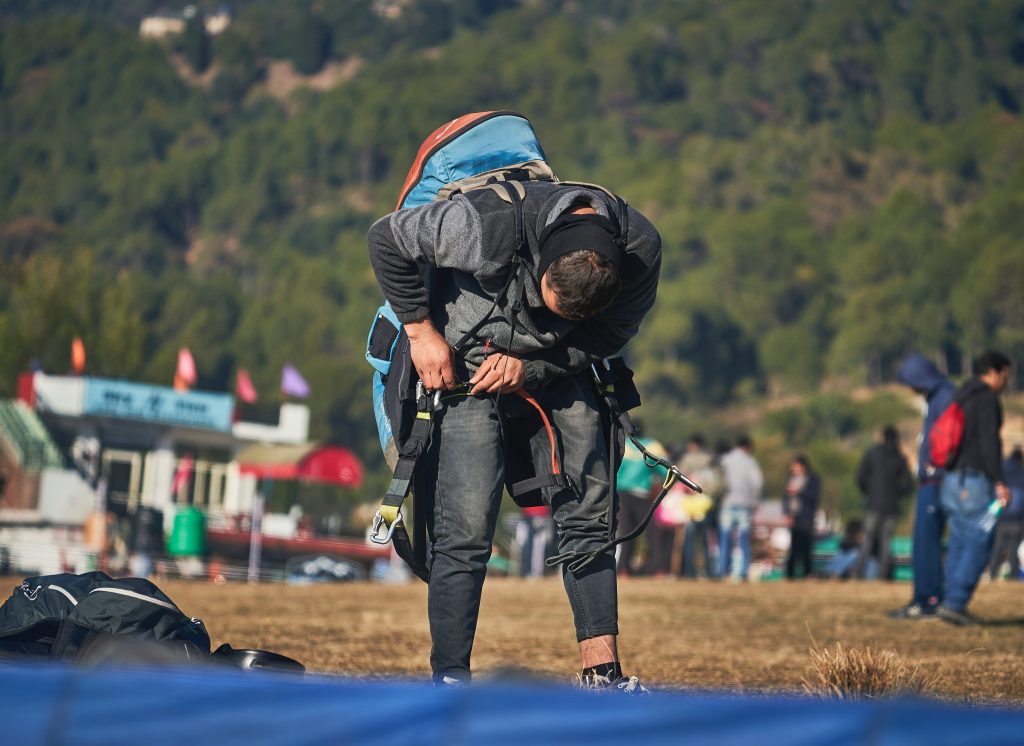 When Is The Best Time To Go Paragliding in Bir Billing?
Good – January and February. A plus point is that you get to see snow-capped mountains but the cool air and temperature don't always allow a paraglider to maintain height.
Better – March till June. But keep in mind that flights can get called off if the winds are too strong and don't cooperate. You'll either have to wait till it calms down or come again the next day.
Best – October till mid-December. Clear skies and gorgeous views of the Dhauladhar ranges await.
You cannot go paragliding when the region receives rainfall (i.e. usually from July to September) for reasons well known to anyone who has tried to survive with an umbrella during a downpour. Also, be prepared for delays even if you go during the best time, thanks to global warming.
More Facts At-A-Glance
The take-off site is at Billing and the landing site is at Bir since Billing is at an altitude of 7,600 feet while Bir is just 4,300 feet above sea level.
The approximate cost for Tandem Paragliding (i.e. Instructor+Passenger) is INR 2500. The flight journey will last from 15 to 30 minutes. There will be additional charges for video shooting or photographs to be taken.
There is a weight limit for paragliding in Bir Billing and the criteria is that you have to weigh between 15 kgs to 95 kgs. If you weigh between 95 kgs to 115 kgs, you can also fly but will be charged a fee of INR 500. Kids under the age of 18 will also need their parents' consent to fly (so start getting good grades to convince ma and pa).
It's best to start your day early and account for the time you'll lose in commuting to Bir. If you're travelling with friends that won't wake up early then consider camping overnight at Bir and going paragliding in the morning. Or you can also stay in places close to Bir such as Palampur (a cosy little hamlet, 45 mins away from Bir.)
You can go paragliding solo after training at one of the many paragliding schools for 15 to 20 days. Once you get the license and certificate, you can fly solo provided you have your own gear.
Safety Precautions To Take When Paragliding In Bir Billing
Wear something warm when you go paragliding. Sweater-weather types of outfits are recommended. Your feet will be dangling freely while paragliding so make sure you wear laced sport shoes that fit properly.
Avoid carrying too many things with you when you go paragliding. Carry just the right amount of things like your mobile phone and wallet that can fit in a zipped pocket. You will be dropped off at another point after you land, so carry just what you need.
Don't eat something heavy just before paragliding. You might feel pukish and sick if you do.
Be a team player and co-operate with your instructor by paying attention to what he/she tells you. Your instructor is the expert and will do what's best for you to land safely.
All in all, have a blast, calm your nerves and enjoy the thrill of being in the air. Because gravity works (duh!), when you're back on ground, you can explore more of Bir Billing. If you find that the stays in Bir are too overcrowded by too many paragliding enthusiasts, consider staying at goSTOPS Bir, the perfect stay in the paragliding hotspot of India.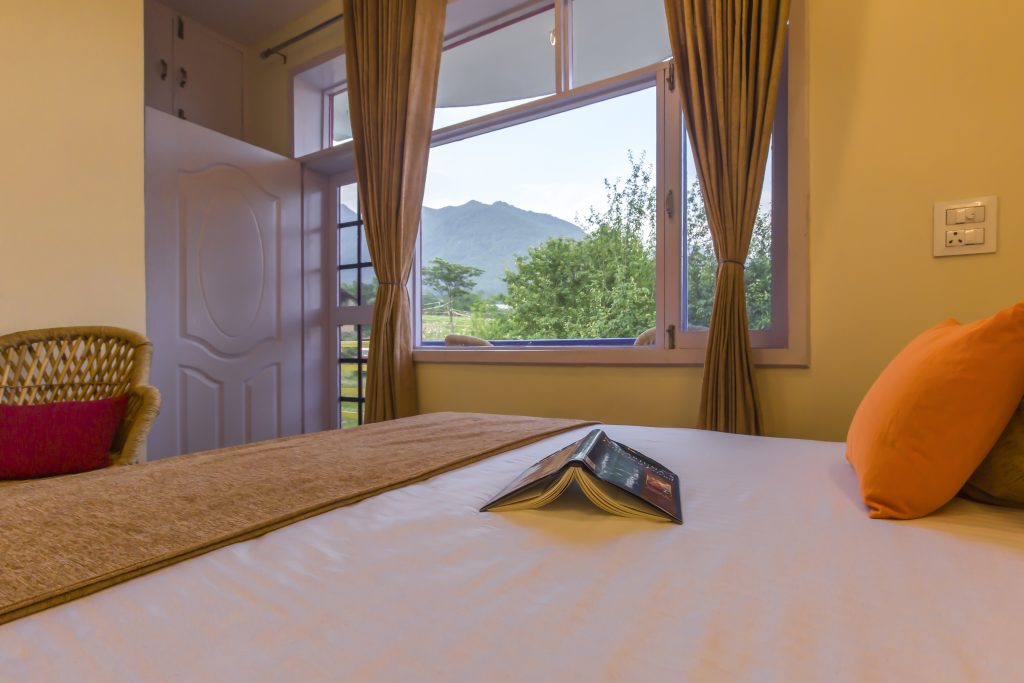 FAQs
How Much Does Paragliding Cost In Bir Billing?
The cost for Tandem Paragliding (Passenger+Instructor) in Bir Billing is INR 2500 per head where you get to be in the air for 15 to 30 minutes. If you wish to get your video footage on a GoPro or some photographs there will be an additional charge.
How Long Is Bir Billing Paragliding?
The Bir Billing Paragliding adventure starts at Billing where you'll be at approximately 7,600 feet above the ground. Expect to be in the air for 15 to 30 minutes after which you'll land at Bir which is 4,300 feet above sea level.
Is Paragliding Safe In Bir Billing?
Bir Billing is famed to be the safest destination for paragliding in India. The terrain is next to perfect for paragliding and you can expect professional pilots to be with you on this adventure.
Is There Any Weight Limit For Paragliding?
To paraglide in Bir Billing you have to weigh between 15 kgs to 95 kgs. You can paraglide if you fall in the weight bracket of 95 kgs to 115 kgs but you will be charged an addition of INR 500.