We missed you so much that we are back!
Welcome to goSTOPS 2.0.
It will be social. It will be fun. And Covid 19 will be undone!
Check out everything that we are doing to keep you safe while you have all the fun you deserve!
Reimagined common areas where you can follow safe distancing without distancing yourself from being social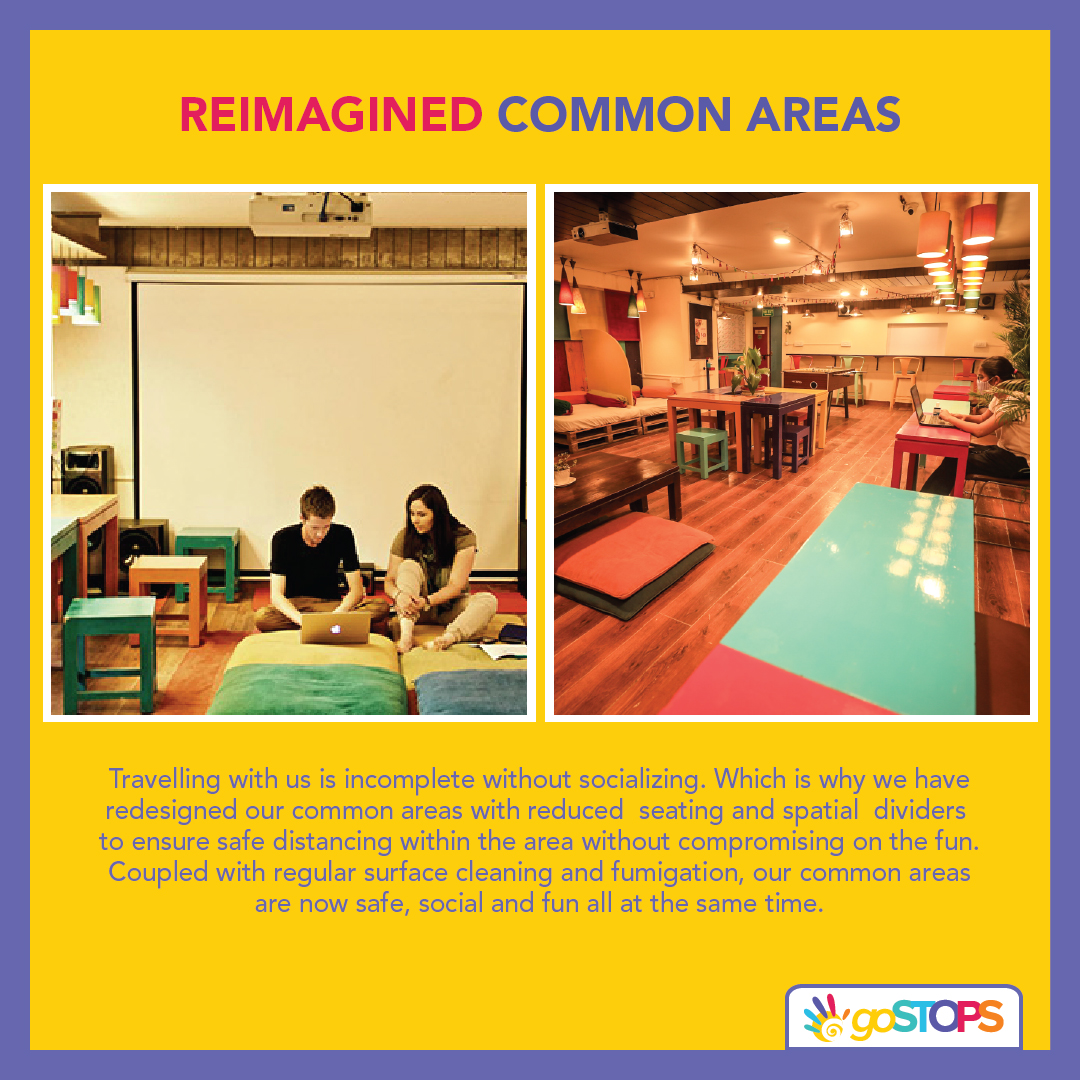 Reimagined spaced out dorm rooms with safe distancing for groups and solo travelers alike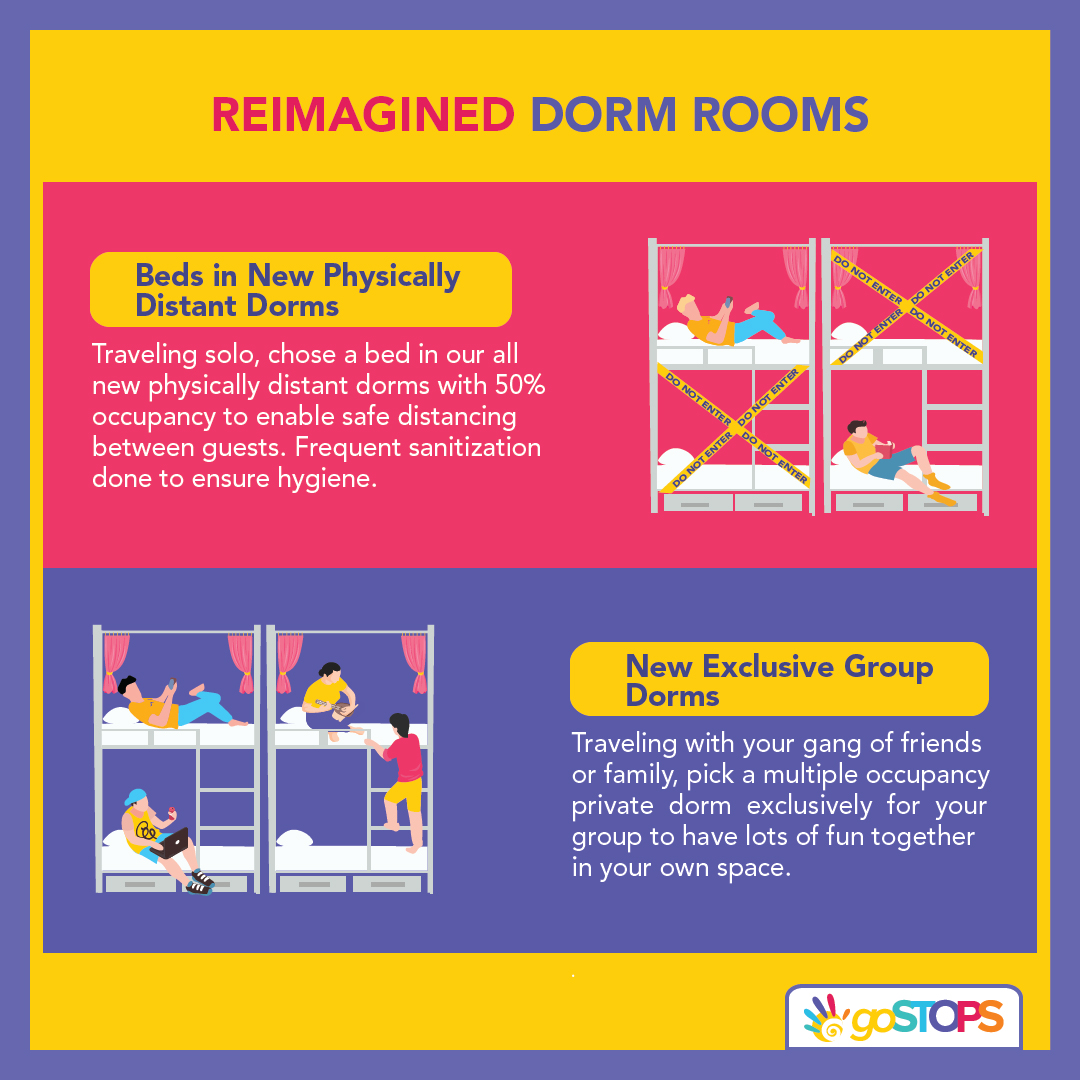 Next level sanitization practices, so that all you have to think about is how much fun you can handle!