Whether out of genuine care for the environment or simply for better publicity, several organizations in the hospitality industry are working towards attaining the tag of being 'sustainable.' But the road to sustainability for one hostel may not be the best path for another, and what works splendidly for one may just not be right, or achievable, for another. Nevertheless, it makes for an interesting discussion, especially considering how many of us are preparing to ride the wave of sustainable hospitality.
Starting Small With Low-Hanging Fruit
Some moves towards sustainability are major capital expenditures and aren't feasible for every hostel out there. But there are plenty of ways to start small by taking baby steps towards the ultimate goal of being recognized as a sustainable accommodation option. After all, 94% of Indian travelers say they've made sustainable travel a priority for future trips, so there's no better time to get started than now.
One way is by tackling the problem of plastic bottles; replace plastic water bottles in each room/dorm with glass jugs. Better yet, install water purifier systems so guests have the option to fill their own bottles at their convenience, helping to save up on the amount of water you use. Going a step further is always an option, and one way to do that is by offering hotel reward program members a reusable bottle, naturally branded. Go ahead and throw in a usable, travel-friendly cutlery set in there as well.
Sustainability efforts needn't be borne entirely by you and by your staff but should be extended to the travelers as well. Several hotels across the world are giving guests the option to reuse their towels by installing several towel racks. A sign post on the bathroom door can tell housekeeping if and when a towel change is needed. Finally, encourage guests to recycle their trash with recycle bins, adequately labeled and placed in areas that they frequent.
Automation And Tech
Technology has become an integral facet of the tourism and hospitality industries, and should definitely be explored to automate conservation efforts. Lightbulbs fitted with sensors can automatically increase or reduce the brightness, as well as turning off or on automatically. After all, there are only so many times we can remind travelers and ourselves to switch the lights off in a room! This can be extended to using aerators on bathroom sinks to help reduce the water used, and using low-flush toilets.
goSTOPS is on its way to a more sustainable future, but we've already begun with our baby steps. For instance, efficient Energy Management Systems at goSTOPS help us keep a track of our energy usage across our properties, and prevents an unnecessary usage of energy. Our goSTOPS app, when released, will enable guests to check-in remotely, reducing paper usage.
Long-term solutions come at a cost but are worth it considering the ROI you get. Some of these solutions include water recovery and recycling systems, and installing solar panels. Naturally, the bigger investments need to have a clear cost-benefit analysis behind them, but with the range of options available, properties certainly can start small.
Carbon Offsetting Programs
83% of travelers across the world believe that sustainable travel is important. Hotel, hostel, or restaurant, sustainable spaces automatically attract travelers looking to do their part and make up for their carbon footprint. An interesting way to look at this is via carbon offsetting. Eco-conscious travelers work on carbon offsetting, often not realizing it. In a bid to reduce their carbon footprint, they opt for trains or road travel over flights, resulting in an offset.
Hotels and hostels can strike a deal with carbon offsetting programs as a way to not only be associated with sustainability but to also attract sustainable travelers. Offsetting programs and companies enable you to calculate the carbon emissions being generated by a trip you make, as well as offering to make it 'carbon neutral' by reducing the same amount of emissions elsewhere on earth. For a certain fee, they invest your money into carbon reduction projects, whether it's planting trees or capturing methane gas at landfills.
Collective Steps To A More Conscious Future
Hostels by their nature are comparatively more eco-conscious than hotels, but that doesn't absolve us of the responsibility to do more, to be more. After all, backpackers and sustainability are terms that now practically go hand in hand, and backpackers the world over flock to hostels when they're on the move. And of course, with travel becoming more and more accessible, backpackers aren't the only travelers who walk through our doors.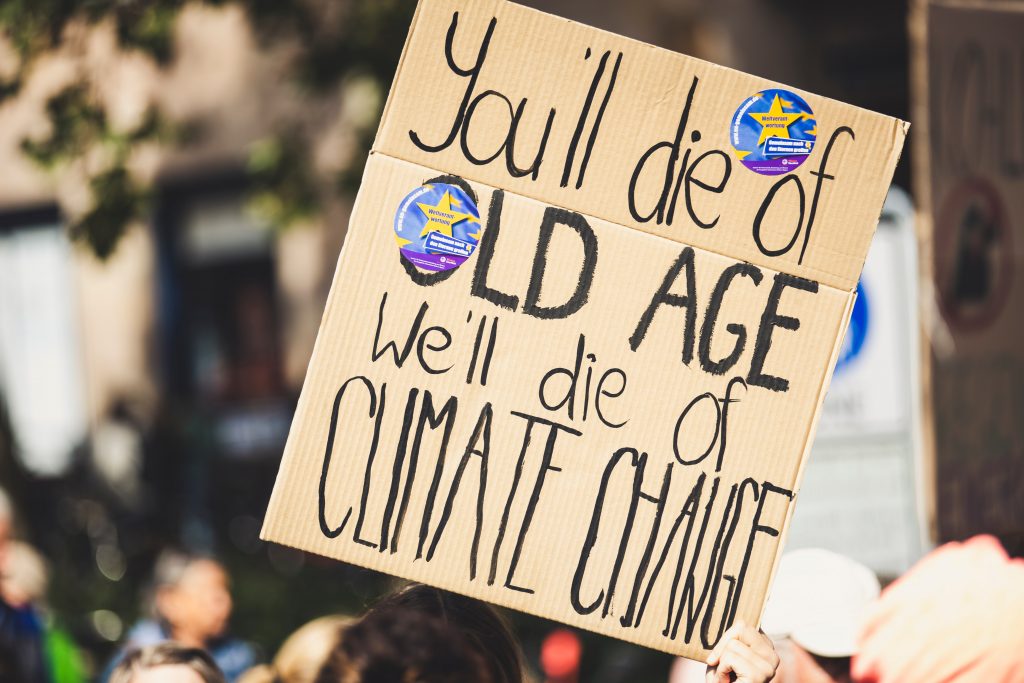 According to a recent survey, GenZ is the generation with the highest belief in the importance of sustainable travel options being available across the globe. Like goSTOPS, several hotel and hostel chains have GenZ as their main target group. It certainly is important to adapt ourselves towards sustainability in order to keep up with our travelers' demands, but it is just as important to acknowledge that sustainability is a need that spans all the industries today.
Authored by: Pankaj Parwanda, goSTOPS co-founder