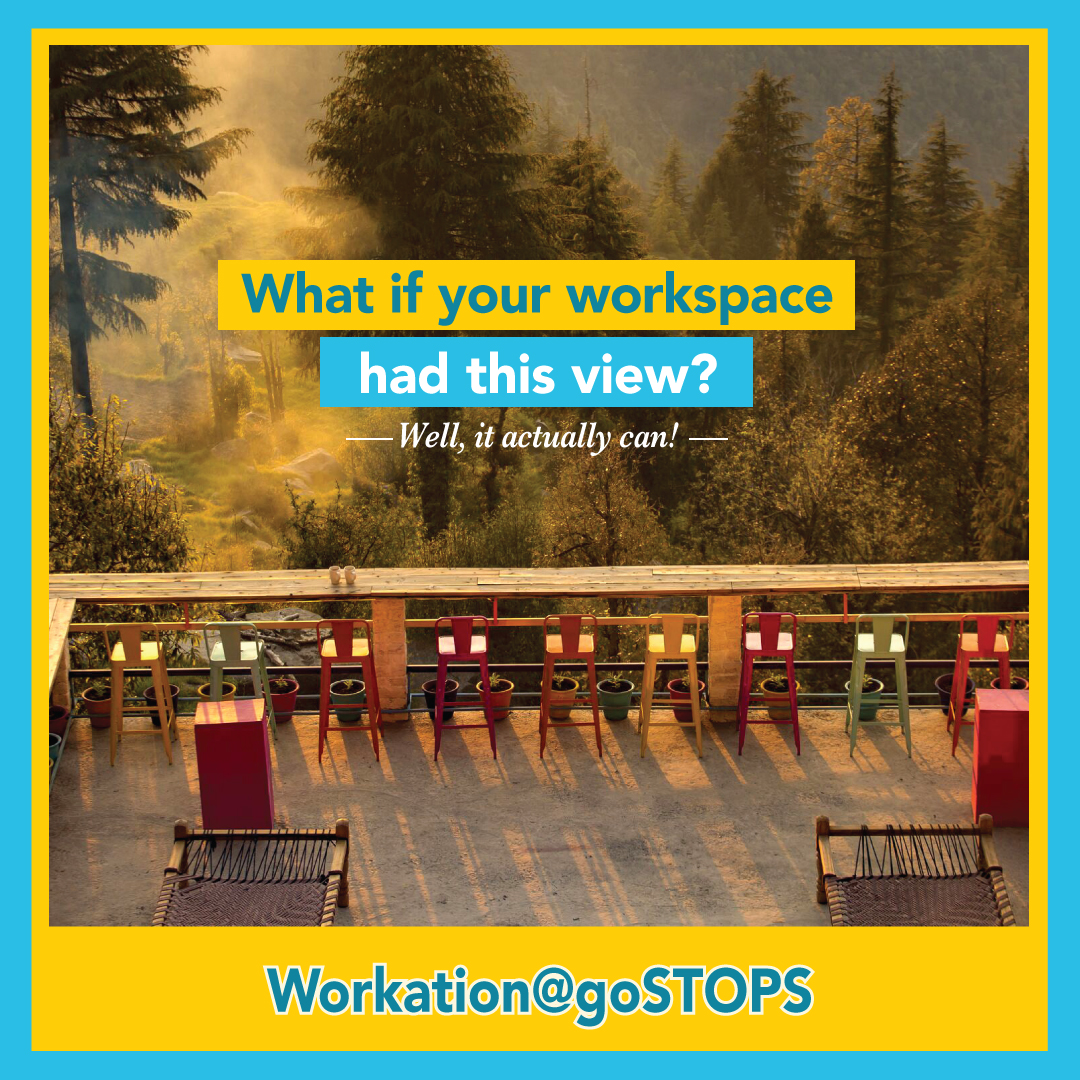 We feel the monotony and frustration that arises with having to work from home every single day for so many weeks. Are you craving for a drastic change of scenery while you work?
Well, look no more! Workation@goSTOPS enables you to use our hostels as your workspaces post-lockdown and they come with all kinds of super awesome perks.
* Meal plan at Rs.250-Rs.350/ day per person including breakfast, lunch and dinner
Looking for further discounts on these awesome long stay packages! Take the Dream.Invest.Travel Membership today
Your health and safety is most important to us. Hence, your new working and living space comes with best-in-class cleaning and disinfection practices to ensure that you have a safe and healthy stay.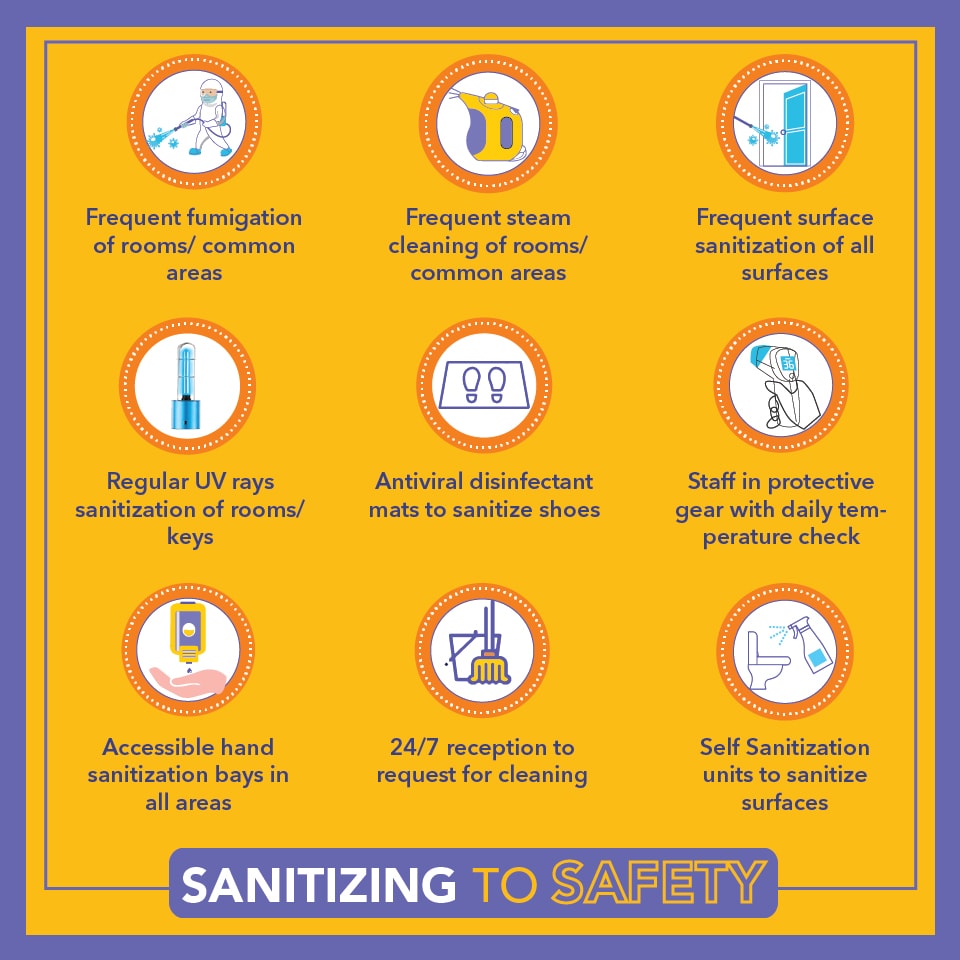 FAQ's
That would not be possible. If you book a package, say for 30days, it will be valid for 30 days from your check-in date. If you choose to stay for a few nights less, the remaining nights are not transferable for another date beyond the 30-day period.
Workation package is available at all goStops locations where the authorities have allowed hotels to operate. The drop down menu in the enquiry form will let you know the latest update on which centers are operational
We also have a 15 days package for those who don't want to avail the longer packages.
Accomodation under the Workation package will be provided in dorms ranging from 4 bedded dorms to 8 bedded dorms. We have revamped our dorm rooms to ensure social distancing by removing some beds from the rooms. This will make sure that you have plenty of space and nothing to worry about except how much fun you can handle.
As we prepare to welcome you with a big smile, we haven't forgotten about your well-being and safety. Here is our 9 step action plan to kick out the Coronavirus and provide you with a safe working/living environment.
• Frequent fumigation of rooms/common areas
• Frequent steam cleaning of rooms/common areas
• Frequent surface sanitization of all surfaces
• Regular UV rays sanitization of rooms/ keys
• Antiviral disinfectant mats to sanitize the shoes
• Staff in protective gear with daily temperature check
• Accessible hand sanitization bays in all areas
• 24/7 reception to request for anytime cleaning
• Self-sanitizing units to enable you to sanitize surfaces
Yes you can easily get your bookings rescheduled. Just write to us on hello@gostops with the details and we will get back to you.
You are required to pay the entire amount for the package chosen prior to the confirmation of your booking. We are not able to offer partial payments/installments for longer stays. If you are not able to pay the entire amount, you can choose to go for a shorter package and then upgrade it to a longer one later.
In case you would like to extend your stay, you can easily upgrade your current package to a longer one. Suppose, you have taken a 15 days package and want to extend your stay to 30 days, you can email us with your request at hello@gostops and we will extend your stay. You will only have to pay the balance amount due for the new package after adjusting your previous payment.
No, you will be required to only pay the balance amount, according to the new package rate. Suppose, you want to upgrade a 30 day package to a 60 day package then the price of the 60 day package will be applicable and you will be required to only pay the balance amount, after adjusting the previous payment
We are living in uncertain times and we understand your concern which is why we allow users the option to reschedule their booking for a later date instead of cancelling it. Rescheduling is free.
But, if for any reason, you still want to cancel, you can avail a free cancellation upto 7 days prior to check in.
Given that we live in uncertain times and you have to cancel within 7 days to check in, do not worry, we have you covered. We will issue you a credit note for the paid amount which you can use at any point in time over the next 12 months by simply dropping us an email with the credit note on hello@gostops.com.
Yes, meal packages are available at all locations priced at Rs.250-Rs.350/ day per person including breakfast, lunch and dinner
The meal plan is at Rs.250-Rs.350/ day per person including Breakfast, Lunch and Dinner. Breakfast will have options like Parantha + dahi + achhar+ Chai/ Coffee OR Poha + Dahi + Bread butter + Chai/ Coffee OR Omellete + Bread Butter + Chai/ Coffee OR Upma + bread butter + Chai/ Coffee. Lunch will have- 1 Daal + 1 Dry Vegetable + Rice + Roti. Dinner will have- 1 Curry + 1 Dry Vegetable + Rice + Roti
Yes, if you have taken the Dream.Invest.Travel membership, it can be used to avail discounts on the Workation/ Long Stay packages. The benefits will vary depending on the membership plan you have opted for.
SEEKER PLAN entitles a member to 7.5% off on the Workation/ Long Stay packages
ADVENTURER PLAN entitles a member to 10% off on the Workation/ Long Stay packages
WANDERER PLAN entitles a member to 12.5% off on the Workation/ Long Stay packages
Please note: No discounts available on the long stay meal plans