2020 will probably be that one year that most of us would want to relive in a very different way. It's the year that suddenly brought ALL plans to a standstill, courtesy of the COVID-19 pandemic. Yes, by all, we do mean all. From a student's last farewell party in school, to someone's new job, marriage, or retirement plans, everything felt like a rollercoaster that suddenly stopped at the highest point.
Along with academic and social plans, all travel plans also took a backseat. While the initial few months of the pandemic were spent in a complete lockdown, many industries are slowly trying to make their way back into the economy. The travel and hospitality industries too, have adopted new ways to bring back travelers while also taking care of their safety and wellbeing.
Whether you're an experienced traveler or a newbie who is just stepping foot in this wonderland, traveling post the pandemic is surely going to be a very different experience. To help you get a picture of how this 'new normal' could be like, here's a guide to traveling post the pandemic.
Which Destinations Can You Visit
You might have made a bucket list of all the places you wish to visit, but if you're planning to travel around this time, you'll have to be mindful when choosing a destination. While most destinations are opening up to tourists and are resuming tourist activities, there are still a few places under restrictions.
Preferably, you should try and avoid the heavily-crowded tourist destinations and instead explore some offbeat places. For instance, if you're planning a trip to Himachal, you can avoid the mainstream places like Shimla, loaded with tourists at most times. Instead, you can plan trips to lesser-known places like Naggar and Palampur which have many offbeat experiences to offer. This way, you can still enjoy your travel experience while not being tense about the crowds around you.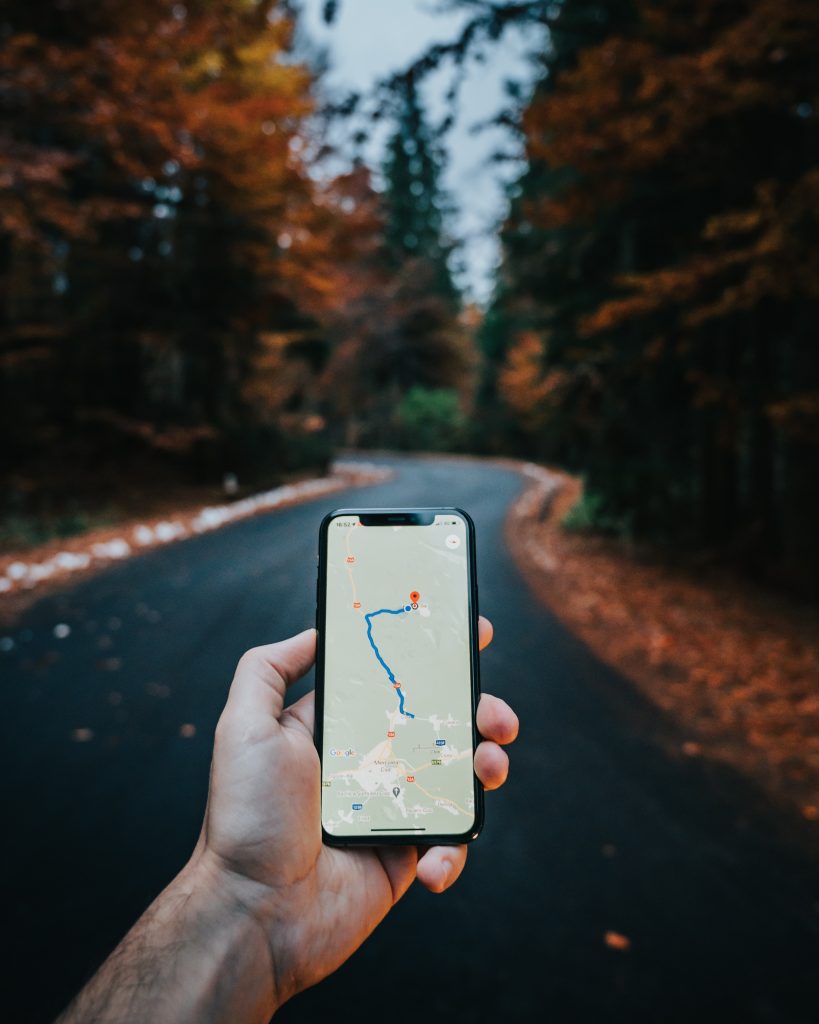 Just make sure to check the guidelines in place for the destinations you're planning to visit. You surely don't want to make a detailed itinerary only to know that half of the activities aren't available.
The Essentials You'll Need To Pack
Face masks, hand sanitizer, disinfectant wipes, and hand gloves – these have become the essentials of the new normal. Whether you're planning a beach holiday or are wandering off to the hills, these essentials will be a part of your packing list, no matter the destination. We recommend carrying a safety kit consisting of all these essentials as well as your personal medicines and basic first aid.
Apart from these safety essentials, you should also try and carry a reusable water bottle and cutlery. This will not only ensure personal hygiene but also substantially help in cutting down the use of plastic. After all, it's high time we do the bare minimum to preserve the environment and not make nature turn against us again! Some places might only allow vaccinated travelers or might need proof of a negative Covid test. Make sure to arrange for all these documents and other necessary paperwork as well, if the destination you're traveling to requires it.
Which Mode Of Transport Should You Opt For
When you take into consideration the changes brought by this pandemic, traveling on the road in your own vehicle shall seem like the safest bet. You'll only be surrounded by friends or family in the vehicle, or you might even just be by yourself. No worries of coming in contact with an unknown person, or touching surfaces that aren't sanitized! In comparison to airways and railways, where you'll be sharing spaces with other people, traveling in your private vehicle will be a more reliable and safer option.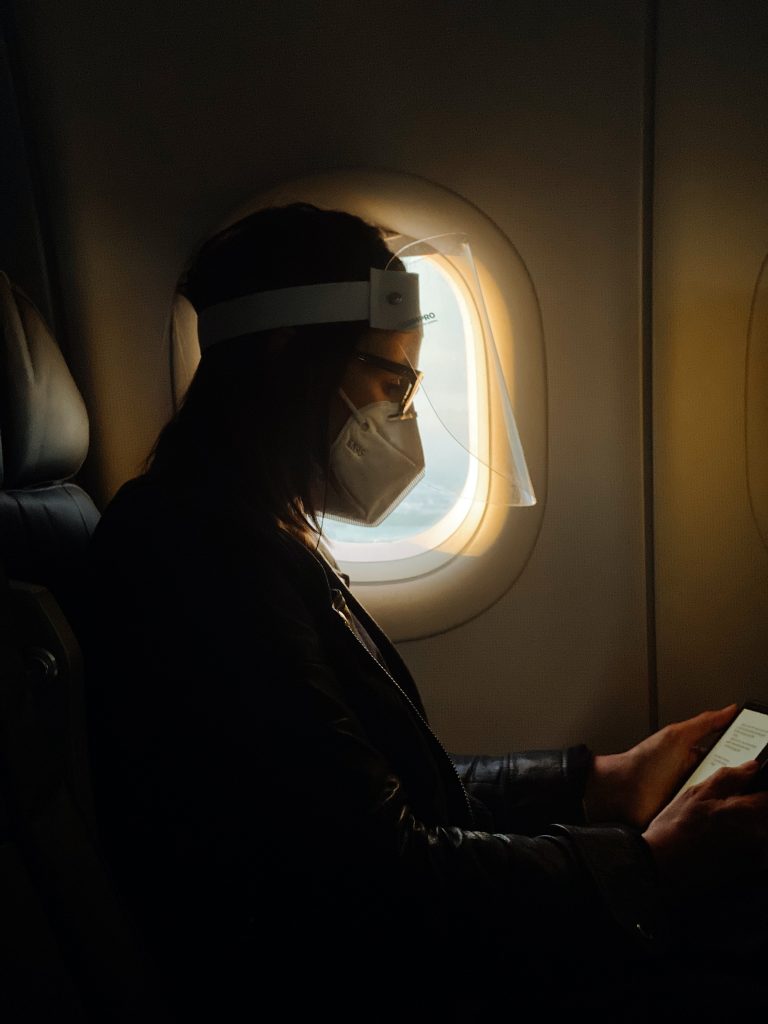 However, traveling by road might not always be an option for different reasons. And that's when you'll be looking at airways and railways as alternatives. Most airline companies are also taking strict measures to comply with the safety of all passengers. Railways too, are trying their bit to keep up with frequent sanitization for the safety of their passengers.
For local transport and sightseeing purposes, you can try and walk as much as possible, or rent out a private vehicle. Irrespective of the mode of transport you choose, make sure to follow all safety protocols even when you're traveling post the pandemic.
What Hotel/Hostel Stays Would Look Like
When you're moving out of your house to go and stay at a different place for a few days, you would definitely want to make sure that it's safe and hygienic. This has become even more important now when words like sanitization, fumigation, and social distancing are being used more than ever. Traveling post the pandemic will lay more emphasis on hygiene and sustainability, as well as exclusive experiences. To make their guests feel safe and comfortable, hotels and hostels are making sure to follow all the safety protocols.
When you're choosing your accommodation, along with the amenities provided, you should also check the precautions that are being taken at the property. For instance, at goSTOPS, there's frequent surface sanitization, fumigation, and steam-cleaning of all rooms and common areas. Along with accessible hand sanitization bays in all areas, there are also antiviral disinfectant mats to sanitize shoes.
These steps are followed keeping in mind the health and safety of people. So before you finalize on any accommodation, make sure all such measures are duly followed in the premises.
Food And Shopping Experiences
Undoubtedly, relishing local or unique dishes and shopping like a pro are some of the main activities travelers like to indulge in. And these are also two such activities where you will be in contact with some other people. Now that the pandemic has demanded social distancing to be the new norm, there will also be a change in the dining and shopping experiences of people.
Food Experiences:
While you could previously just walk into a restaurant and grab a meal, things might be a little different post the pandemic. Cafés and restaurants are now allowed to have only a limited number of people for dine-in, at a given time. They are expected to follow all health and safety protocols like maintaining social distance between the seating arrangements and frequently sanitizing the premises. Many restaurants have also begun using disposable cutlery, keeping in mind the health concerns of their customers.
Ordering food online has been an option for many years, but it was now during the pandemic that the trend gained momentum and home deliveries have increased. What initially started with people ordering pizza and fast food, has now become popular for other cuisines as well. This trend shall be prevalent even post the pandemic, as people might become comfortable with this new norm.
But if you're traveling and staying at hostels that have a common kitchen, you could also shop for local produce and prepare your own meals. This way you're minimizing your risks of eating out and saving on a few bucks as well.
Shopping Experiences:
Just like ordering food online picked up pace during the pandemic, online shopping has also become quite popular. From groceries and essentials, to clothing and accessories, you can shop for anything you need at the tip of your fingers. Many industries that had to close shop during the pandemic, are using these online platforms and resources to revive their sales.
There's no denying the fact that shopping in person, through the lively market streets, is an experience in itself. But in these challenging times, it has become even more important for people to find alternatives to in-person shopping. Shopaholics needn't be sad; the online market is still a vast sea for you to shop your heart out. Just be careful while adding things to your cart, your bank balance could exhaust faster than you can imagine!
Conclusion
The sudden pandemic that hit the country has affected every citizen in some or the other way. Amongst the industries that suffered a major blow were the travel and hospitality sectors. But after battling through the tough phases of the pandemic, people have again started setting foot out in the world, and travel lovers have found ways to continue their journeys as well.
While traveling post the pandemic might be a completely new experience for some, it's also going to help people evolve and adapt to the changing methods. If you too have started making your travel plans and are looking for fun places to save on your travel costs, make sure to check out our goSTOPS hostels.
We're in over 19 locations across the country and have taken all steps to ensure the safety and wellbeing of the hostelers. And not to forget, comfy rooms, loads of entertainment options, and company of like-minded travelers are just the bonus perks you get here!
FAQs
Is It Safe To Travel During The COVID-19 Pandemic?
Traveling, in most cases, is an activity that involves coming into contact with different people. Naturally, it is not risk free even for people who are fully vaccinated. Though it may not be completely safe to travel during the pandemic, make sure you take all the necessary precautions, if you happen to plan a trip and travel. Make sure you continue to follow precautions even when traveling post the pandemic.
Can People Who Have Recently Recovered From COVID-19 Travel?
Keeping in mind the health and safety concerns of all citizens, it isn't recommended for people who have just recovered from COVID-19 to travel to different places. If you still need to travel, you might do so at least after a few weeks of your recovery or till the time your body regains its strength and immunity. Most recovered patients too, complain of a little weakness post recovery, which is said to subside gradually by building back your immunity.
Are COVID-19 Cases Increasing In India?
For the past few weeks, there has been a steady decline in COVID-19 cases in most parts of India. However, there are still a few exceptions in areas where cases are still on the rise, as of now at least. There have also been speculations about the third COVID-19 wave hitting India, maybe in the next few months. However, there aren't any definitive studies backing the claims yet.
Can The COVID-19 Survive In Drinking Water?
As of now, there isn't any evidence that the COVID-19 virus can survive and be transmitted through drinking water.