Traveling for the youth is like a brief escape from reality. It's a form of learning, a means of self-development and career development, a way of meeting other people and experiencing different cultures. It's practically become an essential part of their lives. But then entered Covid-19 and it took not just the youth, but everyone around the world on a complete rollercoaster ride.
Schools, colleges, shops, and industries, everything took a pause for a long time, at least till the time people could comprehend what was happening. Travel, too, like the other activities, was forced to take a backseat. Something that had so easily become a part of life, had now come to a standstill all of a sudden. It seems like the pandemic has forced everyone, including the youth, to create their own version of the "new normal". This is what got me thinking about the relation between Covid-19 and the youth travel industry.
Before The Storm Hit: Pre-Covid Travel
Even if life wasn't extraordinary, it was at least normal, up until the initial months of 2020. Students were attending schools and colleges in person, people were constantly commuting to and from work, and industries were up in full swing to cater to the needs of the people. And best of all – people were traveling to places on their bucket lists without the fear of what was waiting for them in the future.
Tourist activities were open in all destinations and people could make the most out of their experience. Choosing a destination was based on the interests and liking of the travelers, and not on whether the place had sealed its borders for outsiders or not. People enjoyed eating, shopping, traveling and exploring, and meeting other people to share their travel experiences with. To some extent, I think we can say that all of us had taken these little pleasures of life for granted. We were totally unaware of the storm that was waiting to trap us.
The Blow Of Covid-19 On The Youth Travel Industry
Arguably, the travel industry was among the first to suffer the major blow of the pandemic, and was also the worst hit. Not only had things come to a sudden halt, but there was also a lot of uncertainty with the trajectory of the industry going forward. Flight ticket and hotel reservation cancelations were at their peak around the world.
Both international and domestic travel became haphazard after borders were getting sealed left, right, and center. People who were in the middle of their travel plans were left stranded at destinations away from home. In a nutshell, the initial months of the pandemic and lockdown were nothing less than a nightmare for travelers and the travel industry as a whole.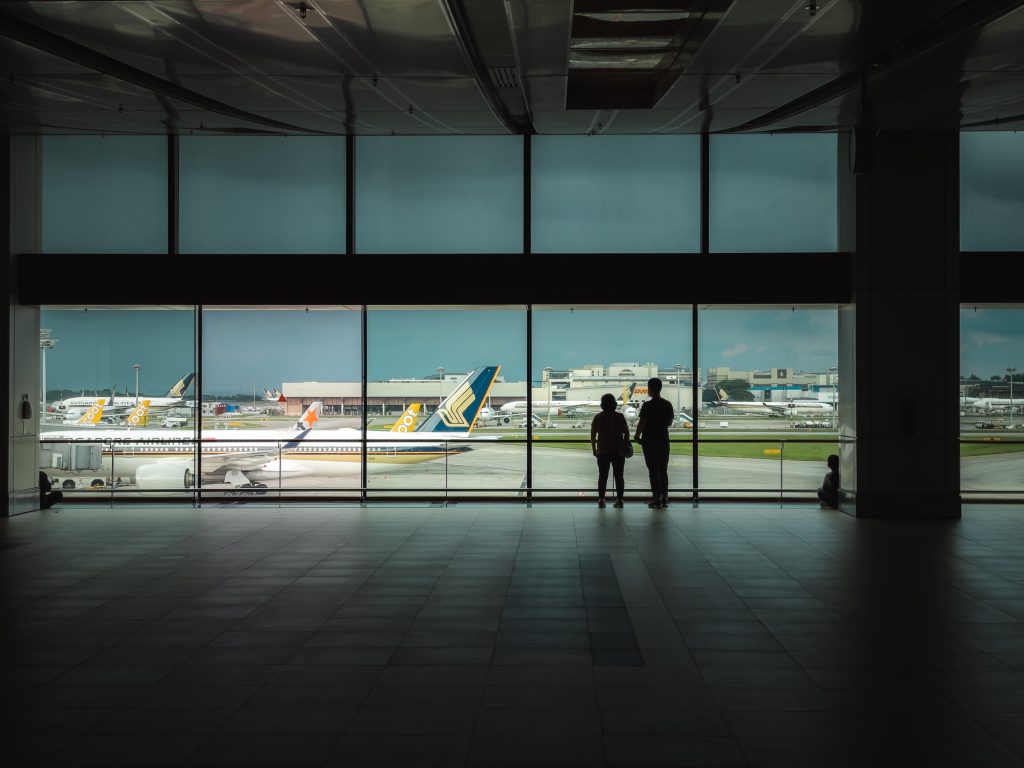 It won't be wrong to say that the pandemic had affected the youth quite severely. They were deprived of a lot of significant milestone celebrations and had lost quite some time of their "glory days". Students had to make do with a virtual final year of school and college, and youngsters who had just started to build their careers were forced to rethink and adapt to new ways of work.
The one thing that felt like a breath of fresh air in their routine lives – travel – had also now gone for a toss. International travel was out of the question, but even domestic travel could be planned based only on regional Covid-19 rules. This blow was very clearly visible in the industry as well. From the thousands of bookings we clocked in 2019 at different locations of goSTOPS, we were down to almost one-third of it in 2020. The total room nights that hostelers spent at our properties had also seen a drastic decrease in 2020 after the pandemic hit the world.
But now that we're hopefully emerging out of this nightmarish rollercoaster, travelers and the travel and hospitality industry around the world are looking at the ray of light at the end of this tunnel. We know things are eventually getting better, as the first half of 2021 has already crossed the total number of bookings we managed to clock in the whole of 2020 at goSTOPS. We won't be surprised if the numbers double up soon, especially now when the youth are coming up with new travel trends to make up for the time lost.
The Rising Rage Of Revenge Traveling
It's probably the youth more than anyone who live by the YOLO mantra – You Only Live Once. The sudden pause that Covid-19 put on our lives and the indoor trap it set for us was naturally not taken very well by anyone, especially the youth. The pent-up frustration and desire to travel outside the four walls of their house gave rise to the new trend of revenge traveling.
Simply put, revenge travel is the type of travel you'd indulge in after getting fed-up and tired of the current circumstances a.k.a the prolonged lockdown that's beginning to ease this year. People have started making domestic travel plans and are flocking to destinations that have opened for tourists. Himachal Pradesh and Uttarakhand seem to be the most popular destinations chosen by people for revenge traveling right now.
The term 'revenge traveling' does give some violent vibes, but the idea isn't as irrational as long as all safety protocols are duly followed. Along with eager travelers, this trend has also lifted the spirits of the travel and hospitality industries that are now gearing up to meet the rising travel demands.
Revive And Survive: How Is goSTOPS Meeting New Demands
Covid-19 had caught us unaware at its entry, but we knew we had to take hold of the situation and come out of it stronger. While things did start looking better with the unlock phases, the travel and hospitality sectors had to go a step further to gain the trust of the travelers. As a growing hostel chain, we at goSTOPS also had to come up with new strategies to make our hostelers feel safe and comfortable in our shared spaces.
From daily temperature checks and staff covered in protective gear, to frequent fumigation and sanitization drives, we adopted these and more changes in our daily routines. We've placed accessible hand sanitization bays in all areas, as well as antiviral disinfectant mats to sanitize shoes. We've also switched to using single-use biodegradable cutlery for hygiene purposes. These adaptations became the need of the hour. It wasn't just us, but everyone in the industry had to up their game to meet the new demands.
The way people looked at travel was also beginning to change. It was no longer a leisure activity that people indulged in once in a while, but something that they were trying to inculcate in their daily life. Along with revenge traveling, trends like workations and staycations also started to emerge during the pandemic.
The demands for these rising trends were very clear just from the thousands of inquiries we received for workation packages over the past year. To keep up with their expectations, we introduced our goSTOPS WorkAwayFromHome packages. Whether people wanted to combine work and leisure, or take a proper holiday from their routines, we were ready to give them the experiences they were looking for.
Was the storm of Covid-19 just a temporary shift in the travel scenario, or is it going to alter the future landscape of travel and tourism to a large extent? Perhaps only time can predict the answer to this question. But what's certain is that we'll find our way through every adventure waiting for us in the future.
Authored by Pankaj Parwanda – goSTOPS co-founder