Budget? Check. Convenience? Check. Sociability? Check. Sounds like some random checklist for your dinner date? These are actually few of the aspects all GenZ travelers are on the lookout for. Traveling for leisure has certainly been a norm, practically since forever. But it's now more than ever that the newer generations are looking for a respite (rather frequently), from their hectic and stressful lives.
Anyone who loves traveling or is a frequent traveler would agree to the fact that exploring a new place feels like a breath of fresh air in life. And most hostels nowadays are adopting modern ways to enhance these travel experiences.
Naturally, GenZs who are known to be headstrong and financially conscious, have a preference for wholesome hostel experiences. Let's take a more detailed look at some of the main reasons why GenZ prefers hostels to hotels.
Hostels Are Budget-Friendly From All Aspects
This has to be the first and most important reason for not just GenZs but anyone to have a preference for hostels to hotels. After all, who doesn't like saving a few bucks, right? Interestingly, the concept of hostels emerged and became popular mainly for all budget travelers. Keeping in mind that traveling shouldn't be defined solely by a person's budget, hostels came into effect to encourage exploring and traveling among the youth.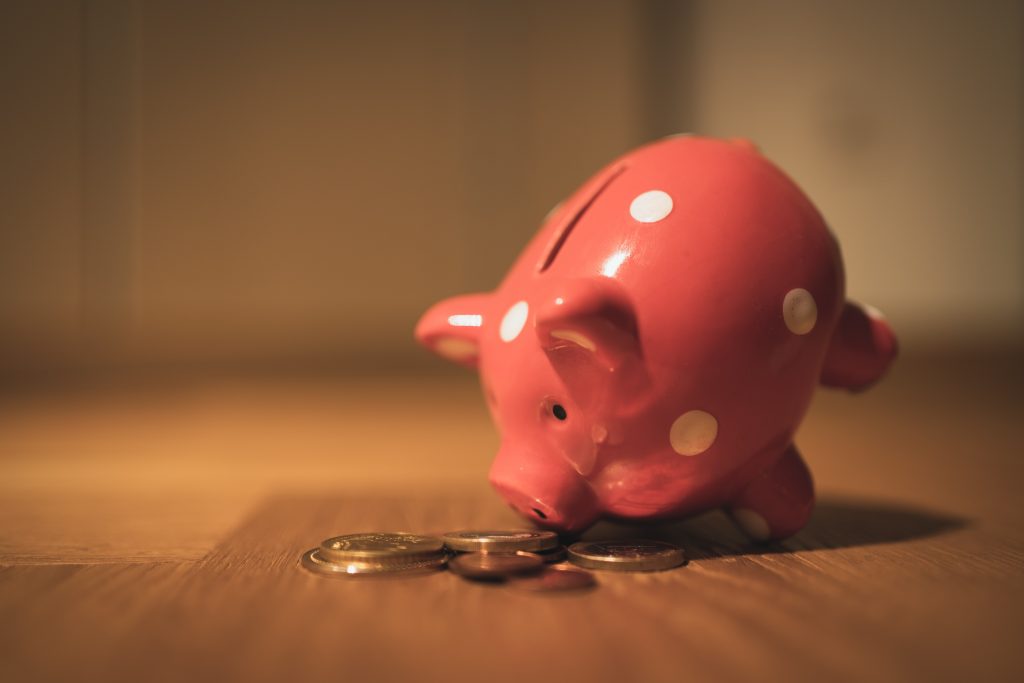 GenZs comprise a major section of the youth who've just started building their careers and are looking for affordable yet wholesome experiences. Hostels don't just offer cheaper accommodation, but a number of them also have common cafés and kitchens allowing hostelers to make their own meals. Some hostels also offer free perks to travelers in exchange for their services.
Because GenZs are more dependent on their disposable income, they're looking at every chance to save on their costs. Recognizing their needs, hotels are constantly evolving to suit the budget needs of all travelers.
Interestingly, many hostel chains also organize free events, activities, or local sightseeing tours to help travelers make the most of their trip. With more and more hostels offering such features, it's not too difficult for GenZs to pick them over pricey hotels.
There's A Hostel For Every Kind Of Traveler
Most people are of the notion that hostels are only meant for backpackers or young solo travelers. While that isn't completely untrue, it's just one aspect of a hostel. Nowadays, with the world around us becoming competitive in all spheres, hostels too, are constantly adapting to welcome a variety of travelers.
Be it solo travelers, a bunch of friends, or a family traveling together, hostels are open to one and all. The variety, flexibility, and convenience that hostels offer have made not just GenZ, but also millennials and boomers, consider hostels an attractive alternative to hotels.
Melting Pot Of Knowledge, Tips & Suggestions
An interesting aspect about hostels is that you're likely to find like-minded travelers, but each with a unique personality. It's not wrong if you see a hostel as a melting pot of personalities, because many different kinds of travelers are increasingly choosing hostels over hotels for accommodation purposes.
Naturally, when you have different personalities coming to the table, there's definitely something to learn for everyone. And that's yet another reason why GenZ prefers hostels to hotels. Along with tips, recommendations, and suggestions to enhance your local traveling experiences, there are so many other things to learn from the first-hand experiences shared by fellow travelers. It's perhaps the inquisitive nature of GenZs that make hostels even more appealing to them.
Hotspot For Building Social Connections
Along with affordability, the social atmosphere offered by hostels is one of their strong selling points. Different kinds of travelers from different parts of the globe prefer staying in hostels for their own reasons. And because hostels thrive on their community spirit, it's a great platform for people wanting to expand their traveler network.
GenZs who love meeting and interacting with new people to share their travel experiences find that hostels offer a welcoming vibe for such encounters. Even if you're a little hesitant to break the ice, you're likely to find a fellow traveler who eases you into the conversation. Plus, there's even the filmy yet real chance of making friends who stick around for life. Basically, hostels are a great place to up your social game, for traveling and beyond!
There's Never A Dull Moment In A Hostel
By now you must have already understood how hostels are an exciting place for all extroverts. But what if you're an introvert, or maybe an ambivert, who'd love to have a social life but not at the cost of their precious 'me time'? After all, a majority of hostel amenities are shared, unless of course you've booked a private room.
But this perhaps, is yet another unique feature of hostels. It gives all kinds of travelers an opportunity to indulge in activities that best suit them. For instance, if you love spending your free time playing games, you might also find some other hostelers who share common interests like you. You can then grab your favorite spot and have a fun yet challenging round with them. Similarly, if you're a music lover who loves humming with their guitar, you're very likely to find fellow travelers at hostels that are always up for a fun jamming session.
At times, when your travel plans don't go as per your itinerary, you might just be stuck alone if you've booked a hotel room. But hey, GenZs never want to waste any of their travel days. They prefer staying in hostels where they'll most definitely find some activity or the other to keep themselves occupied. From ghost stories around a campfire to bowls of Maggi in the middle of the night, or simply bonding over games, there's always something to do.
For instance, at goSTOPS, you'll find a number of facilities like foosball, pool table, table tennis, and a mini-amphitheatre, to keep you entertained at all times. In the end, it's the 'never a dull moment' hostel spirit that makes GenZs choose hostels over hotels.
Conclusion
Diverse, pragmatic, financially-minded, and independent are the defining characteristics of GenZ. Because hostels, too, are indicative of all these features, it's easy to see why GenZ prefers hostels to hotels. Moreover, it's the community atmosphere of hostels that helps like-minded travelers to bond with each other. With hostels becoming more and more accommodating, everyone from solo travelers to families can enjoy the hostel experience without burning a hole in their pockets. That's a win for not just GenZs but even the millennials and boomers out there!
FAQs
What Do GenZ Want From Hotels And Hostels?
A stay that promotes community engagement, offers authentic local experiences, and is pocket-friendly, is what GenZ and the upcoming generations want from hotels and hostels. Along with activities that have total value for their money, GenZs are also looking for encounters that truly enhance their traveling experience.
How Much Does It Cost To Stay In A Hostel?
On average, the cost to stay in a hostel in India varies between INR 450 to INR 850 per person. These costs could also vary based on factors such as location, timing, seasonality, and the facilities accessed at the hostel. Some places, like our goSTOPS hostels, also offer group discounts if you're traveling in a group or are planning to stay in the hostel for a longer duration.
Why Are Hostels So Cheap?
Hostels were conceptualised mainly for all budget travelers. The dormitory-styled setting of hostels is probably the main reason for them being way more affordable than private rooms in hotels. Along with bunk beds for sleeping arrangements, hostels also share other facilities like a common bathroom and common entertainment spaces. You will also find private rooms available at some hostels, but they would still be cheaper than hotel rooms. It's no wonder GenZ prefers hostels to hotels!
Where Can I Find Hostels While Traveling In India?
There are a number of hostel chains in India that have locations all across the country. For instance, our goSTOPS hostels are spread across a variety of destinations including Agra, Amritsar, Bir, Dalhousie, New Delhi, Jaisalmer, Mumbai, Naggar, Rishikesh, Udaipur, Varanasi, Jaipur, Leh, Palampur.
What Should I Know Before Staying In A Hostel?
Hostels are traveler-friendly from many aspects, but there are still a number of unwritten rules or etiquettes that all hostelers are expected to follow. The first and foremost is to be mindful of other travelers around you. You can interact and bond with fellow hostelers, but also respect their space and privacy. You shouldn't fiddle with any of the hostel's belongings or use other people's stuff without permission.
Make sure to keep your bed and surrounding areas clean at all times and not leave your belongings unattended. Lastly, you'll be meeting a bunch of like-minded travelers at the hostel, so don't forget to build on your social connections and enjoy your trip to the fullest!