The little town of Kochi has an unseen artistic personality that comes to life during the aesthetic Kochi-Muziris Biennale. It is the name of Asia's largest international art exhibition and attracts a huge global audience. The event is held every 2 years.
The cultural event showcases artworks from around the world, similar to the working of the iconic Biennale in Venice. The Kochi-Muziris Biennale held its first ever event all the way back in 2012. Art buffs and those traveling to Kochi must attend the fifth edition of the event. Let's take you through what to expect during the upcoming Kochi-Muziris Biennale.
When Is The Kochi-Muziris Biennale?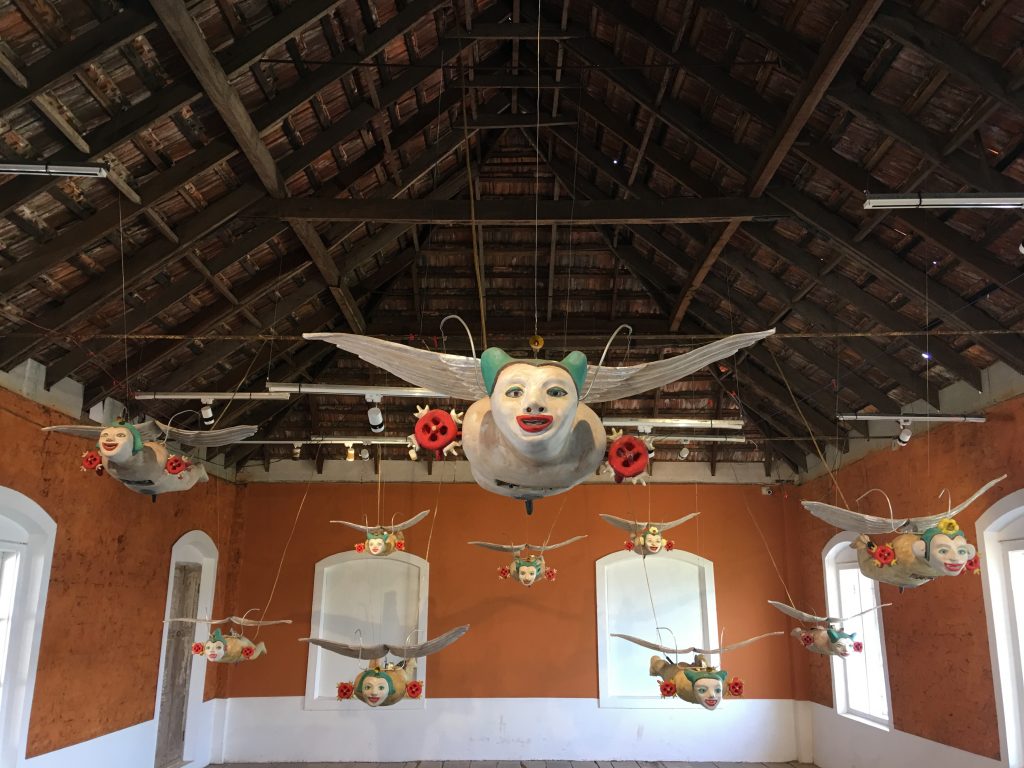 The Kochi-Muziris is held biennially, meaning every two years. The exhibition usually lasts for a period of 4 months. December 2018 to March 2019 is when the last event happened. The Indian visual artist Anita Dube curated the event. Everytime the event is held, it usually revolves around a certain interesting theme. 'Possibilities For A Non-Alienated Life' was the fourth edition's theme. It was a grand success with the collaboration of 138 artists from 32 countries!
For the fifth edition, the theme is – 'In Our Veins Flow Ink And Fire'. This event was all set to happen in December 2021 but was postponed due to the Covid crisis. Currently, the event has been running from 12th December 2022 and will continue till 10th April 2023.
What You Should Know About The Fifth Edition of Kochi-Muziris Biennale?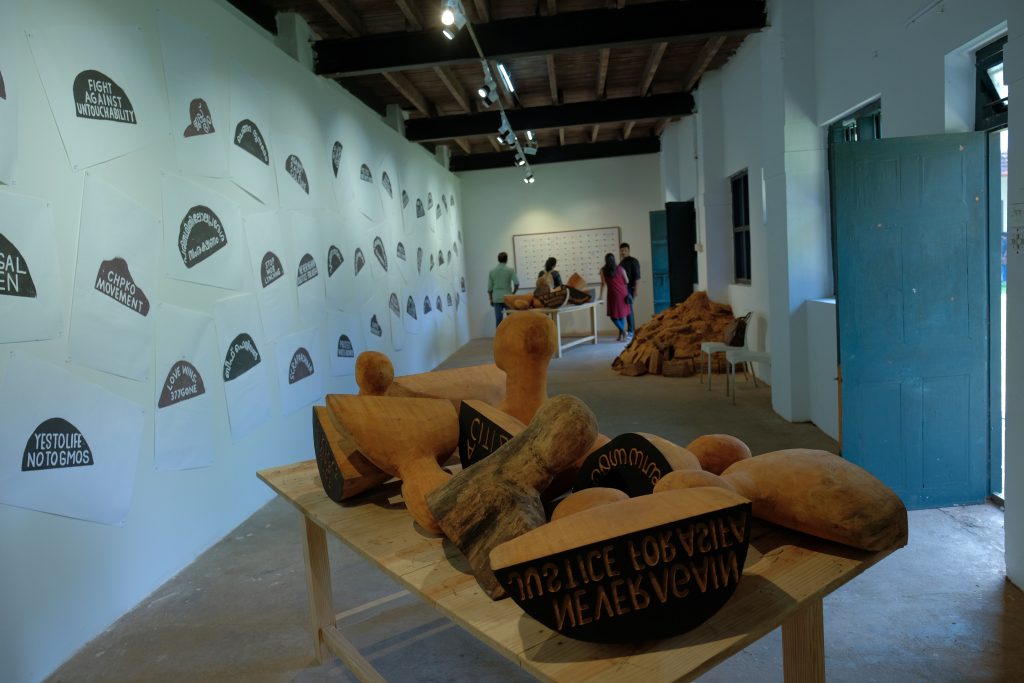 This edition of the most awaited art exhibition in India is being curated by Shubigi Rao. She is the first non-Indian curator for the event and is a Singapore-based artist. Her layered art installations is what she is best known for. In an interview with STIRworld, she reveals a little about this edition's theme. To quote her, 'This edition of the Kochi-Muziris Biennale embodies the joy of experiencing practices of divergent sensibilities, under conditions both joyful and grim'.
You must note that the Biennale takes place in a range of heritage properties dotted across the city of Kochi. These old heritage buildings are revived with art installations. Aspinwall House, David Hall, Pepper House, Kashi Art Café, Durbar Hall and Cabral Yard are the names of some of the properties that are select venues for the Kochi-Muziris Biennale.
The Aspinwall House in particular was the venue during the last event where visitors ventured on a personalized guided tour. If you choose to go on a guided tour, you'd be able to cover various venues at which the art pieces have been installed with a group. You can also opt to stroll through the event by yourself. Most of the exhibitions are within walking distance from each other in the Fort Kochi and Mattancherry area so it won't take you much trouble. When you're in need of a break, quaint boutique cafés in Kochi come to the rescue.
Kochi-Muziris Biennale Programmes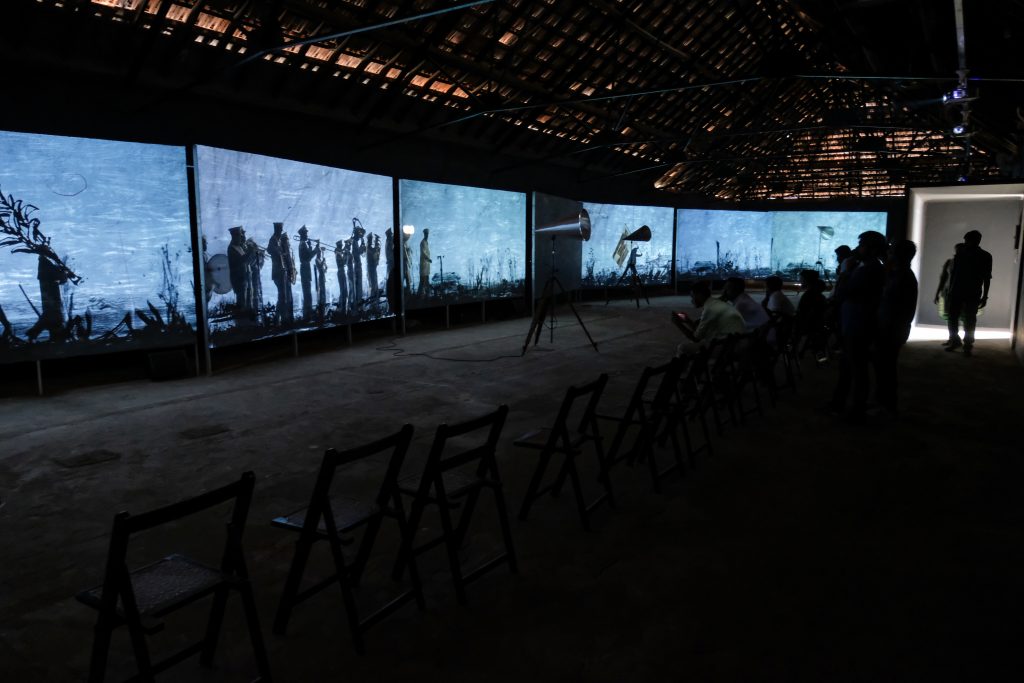 Visiting the art installations that are installed in the old heritage buildings of Kochi is just one slice of the cultural experience at Kochi-Muziris Biennale. There is a lot more that goes on during the 4 months such as interesting workshops, seminars, and a few activities for students too. To soak in the experience, you should definitely sign up for a few programs that happen as per schedule. Here are a few of the programs that happen during the Biennale –
Let's Talk Series
By attending this rich seminar, you can gain insights from curators, writers, artists and several interesting personalities lined up on the panel. More or less, you would feel like you're attending a good TED Talk.
Artists' Cinema
This is a film-oriented program where you can hear and be part of interesting conversations around documentaries, art films, and more.
Art By Children (ABC)
ABC focuses on helping children in schools have a creative Art Room to express themselves through art. The Art Room is a space where there's no judgment and children are free to use the art materials on hand. You can visit Cabral Yard near Aspinwall House in Fort Kochi to see one of these Art Rooms during the exhibition dates.
Music Of Muziris
Won't an international art exhibition feel a little incomplete without music? Well, you don't have to worry about that because the Music of Muziris program has got it covered. This part of the event ensures that there are enough performances by professional musicians, budding artists, and impromptu sessions of music filling the air of the Kochi-Muziris Biennale.
Master Practice Studios
When you really want to immerse yourself in learning art from professional artists or students learning art, this is the program to sign up for. Just a heads up that this program can last for months because you're practically going to be learning an art form. It could be sculpting, a mural workshop, wood carving or another traditional art form. The workshop will depend on the curator lined up to teach it but remember that it will be time-consuming.
The fifth edition of the Kochi-Muziris Biennale (KMB) commenced on 12th December 2022 and will continue till April'2023. Make sure you visit the website to learn more about how you can enroll if you wish to.
Things To Be Aware Of
Downloading the event schedule is immensely important if you're planning your trip to Kochi during the KMB. It would help you get an idea of all the workshops, seminars and screenings that take place during those 4 months. You can then plan your time accordingly. Chances are that you have to pick and choose what you wish to attend in advance as program timings could clash. If it is your first time visiting Kochi, consider extending your holiday so that you can fit other offbeat things to do in Kochi to your itinerary instead of just attending the KMB.
Conclusion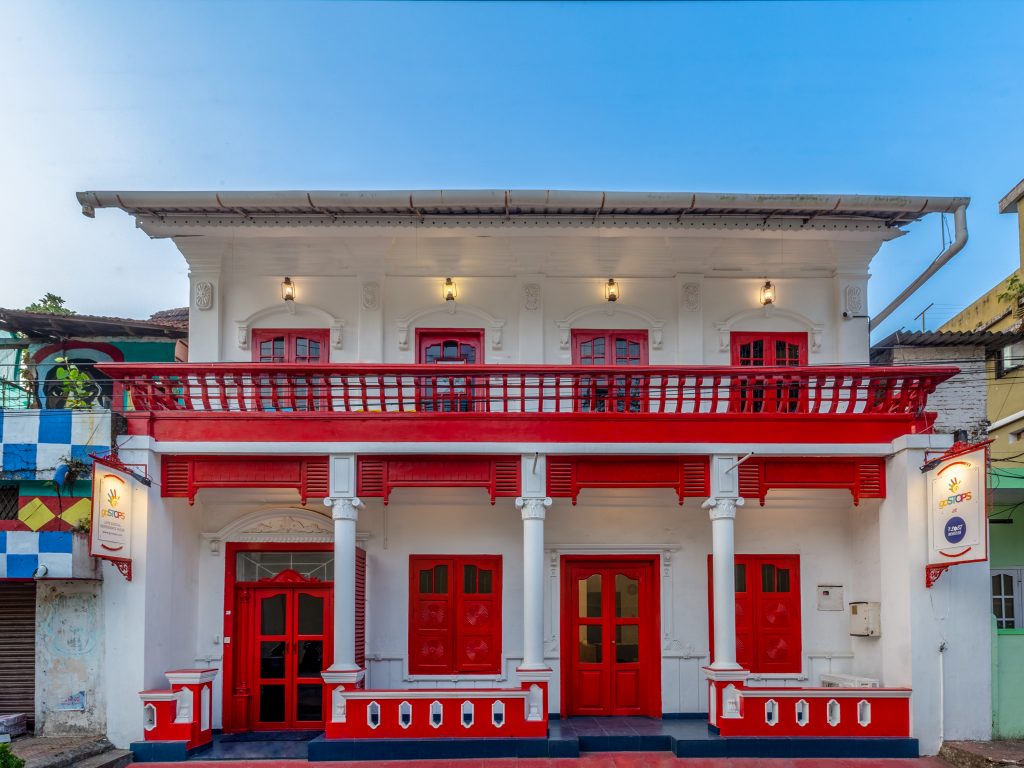 Without a doubt, you are going to have a wonderful time during the Kochi-Muziris Biennale if you're really looking to sink your teeth into contemporary art. It is truly a cultural experience where you get to see artworks from around the world. Each art installation at the event speaks a story and it is for you to weave a story out of it.
The entire town comes together and you'll soon realize that Kochi really is a thriving hub for art lovers. When you do visit Kochi and you're on the hunt for a centrally-located hostel, look no further than goSTOPS. Our Kochi hostel is minutes away from the main city highlights making it super easy to explore the town on foot and probably just the place you're looking for.
FAQs
Who Started Kochi Biennale?
The Kochi Biennale is an international contemporary art exhibition. Dr. Venu, the Culture Secretary of the Government of Kerala initiated the idea. With the support of the government, the event commenced in the year 2010. Artists Bose Krishnamachari and Riyaz Komu also played a huge role in the festival's execution.
How Can I Participate In The Kochi Biennale?
The Kochi Biennale organizes several programs in which you can participate if you submit your application before the deadline. For more information on how to apply for a program or to volunteer, check the updates on Kochi Biennale Foundation's website.
Where Does The Kochi Muziris Biennale Happen?
The Kochi Muziris Biennale takes place in Fort Kochi and the Mattancherry area. Make sure you check out Aspinwall House, David Hall, Pepper House, Kashi Art Café, Durbar Hall, and Cabral Yard. You'll find many event artworks installed at these locations. The event happens once every two years for a period of four months.
When Was The Last Kochi Biennale?
The last Kochi Biennale took place from December 2018 to March 2019. 12th December 2022 to 10th April 2023 are the dates for when the fifth edition of the Kochi Biennale happens.