Kochi is not just the base city from which most travelers begin their journey into seeing more of Kerala. It's an entire experience in and of itself! The town atmosphere is laid back and has different layers of interesting things to do and see. Some are more on the touristy side while others are not. We'll be taking you through the latter for you to have an offbeat authentic experience of this fascinating location! Read on for these 6 offbeat things to do in Kochi.
The Best Offbeat Things To Do In Kochi
Go Island Hopping
The most interesting aspect of Kochi is that the town's topography is pretty impressive. Green is the predominant color, created by the abundance of palm trees. Plus, the town is interspersed with beautiful lagoons. You'll discover several scattered islands, many that will go unseen. Among the many you'll see, make sure you visit Willingdon, Vypin, and Vallarpadam Islands. Here is a short overview of these islands –
Willingdon Island – This is the largest man-made island in India and is home to the historical Port of Kochi. It was built all the way back in 1933 by Robert Bristow, and today most of the land is occupied by the Indian Navy. We suggest visiting the Cochin Port Maritime Heritage Museum to go back in time and learn about the Port's history.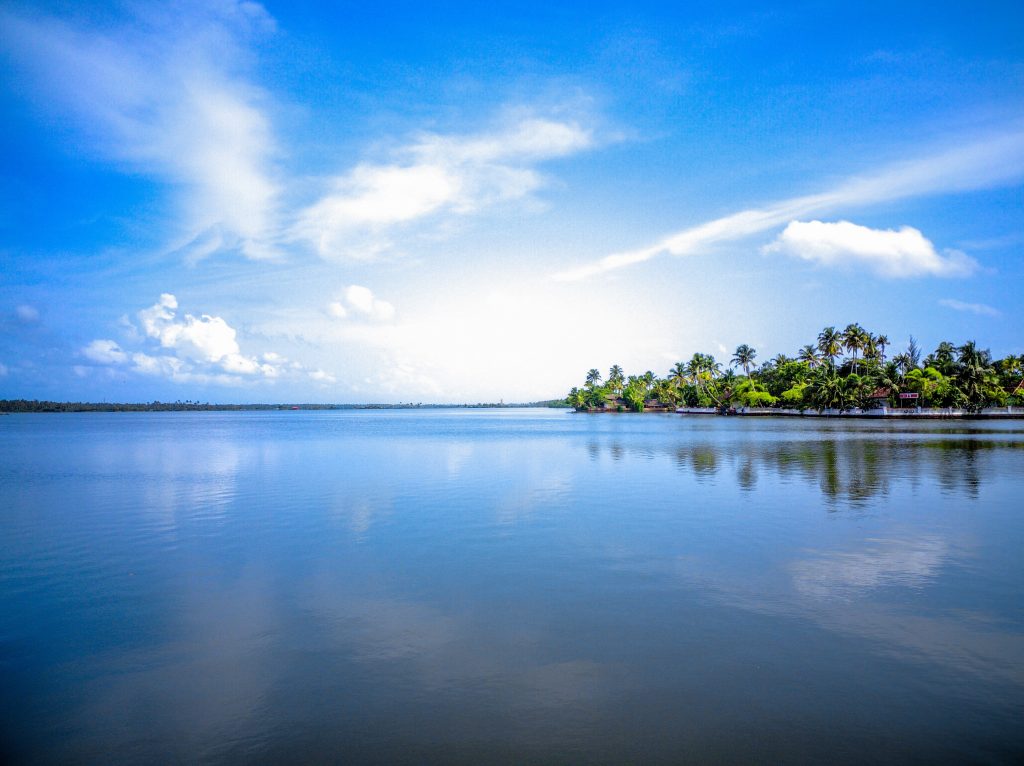 Vypin Island – Vypin Island has some of the best beaches to stroll on in Kochi. So when you're here make sure you take your sandals off to walk on the sandy beaches of Kuzhupilly, Puthuvype, Cherai, and Munambam. You can pick anyone you like since they all fall in the same line. Don't forget to also stop by the lighthouse here.
Vallarpadam Island – On this island, you'll find one of the oldest European churches built centuries ago in 1524 – the Basilica of Our Lady of Ransom. The church is stunning and the atmosphere around it is perfect to be lost in thought. Visiting this structure has to be on your bucket list and itinerary of offbeat things to do in Kochi!
Admire Old Buildings
In Kochi, you'll come across many old-style buildings which is a nice change from seeing cookie-cutter skyscrapers that many of us are used to. The reason for this is that there are so many different nationalities that came here, three of the most popular being the Dutch, the Portuguese, and the British. Each left behind a mark in the form of an architectural building and you get to explore that when here. To help you out, these are names of the buildings you should check out –
Aspinwall House – This is a sea-facing heritage property that was established in 1867 by an English trader, John H Aspinwall (no points for guessing the name). During the Biennale (annual art festival), the place gets crowded but becomes even more interesting to see.
David Hall – A 1695 Dutch-style bungalow, David Hall is now revamped to be an art gallery and café. Art lovers assemble often at the Hall for a cup of coffee and to look at art pieces.
Dutch Palace – Formally known as the Mattancherry Palace, the Dutch Palace was given to the King of Kochi in 1555 by the Portuguese. Though built by the Portuguese, it is called the Dutch Palace due to the renovations made by the Dutch. The palace was gifted to the King as an alleged gesture of thanks for having devastated a temple. Do check out the murals and exhibits inside the museum, you'll like them all if you're not a history buff.
Jain Temple – The ambiance of this Jain temple is similar to how it feels when you go into the St. Francis and Santa Cruz Basilica in Kochi. It's peaceful and the marble architecture is one of its kind. You also get to feed the pigeons here if that's something you're into trying.
Walk Around Jew Town
Like we said earlier, there are many communities that thrived in Kochi including Jews. Years ago, Kochi was home to a large number of Jewish communities but the numbers grew smaller over the years with people moving out. Although the people moved on to different places, you can still see the trail of architecture left behind by strolling around Jew Town. When you reach here, the first place you've got to see for yourself is the Paradesi Synagogue. It was a safe haven for Jews to practice their religion since at the time Jews were persecuted elsewhere.
Once you tour the synagogue, we also suggest walking around to get a sense of the area. You'll find decades-old buildings, colorful wall paintings, and spice stores. For a break from sightseeing, sit by one of the many cafés you'll see here. Mocha Art Café and Ginger Houses have a great ambiance and you could consider dropping in for a quick bite. This is one of those cultual offbeat things to do in Kochi and is sure to leave you pleasantly surprised.
Check Out The Paintings Embodied On Street Walls
While strolling through the alleys of Mattancherry, you'll come across some stunning wall paintings that will instantly grab your attention. You'll also reach out for your phone to capture the murals, particularly on Burger Street. Exploring paintings on the streets of Kochi is one of the more artsy offbeat things to do in Kochi and something you can try to cure your art block. Some art pieces are visible to the eye on the streets while others can be found in art galleries or even cafés.
If you consider yourself an art connoisseur, we highly recommend that you check out OED Gallery, Durbar Hall Art Gallery and Mandalay Hall to find inspiration. Kashi Art Café also gets plenty of attention from visitors not just for the food but for the artistic vibe of the place. A big reason for which the art culture in Kochi is constantly amplifying is that the city hosts the biggest art exhibition known as Kochi-Muziris Biennale. The arts festival usually happens in the month of November but has been postponed due the pandemic.
Hear The Athirappilly Waterfalls
If you're in dire need of aquatic therapy, then head straight to Athirappilly waterfalls. It's not exactly in Kochi but on the outskirts and you can get here in roughly 2.5 hours. The waterfall and the surrounding landscape will make you feel like you've stepped into Mother Nature's most premium creation. What's special about the waterfall is its height; it's over 80 feet and the largest waterfall in Kerala. The sight and sound of the water gushing down in force shut everything else out. You can also visit the base of the waterfalls for a closer look at a waterfall that you'd only find in God's own country!
Visit The Kumbalangi Fishing Village
Kumbalangi is a small, untouched island just 20 minutes away from the center of Kochi. It's a village where you will find fishermen going about their day at sea. By visiting Kumbalangi, you get a glimpse of the way of living of the local fishermen. If you're lucky enough, you'd probably also be invited in by the friendly locals for a meal. The pace of living is slow here and you can also see the traditional way in which the fishermen patiently wait to catch some seafood.
You can spend some time observing how locals operate a Chinese fishing net and probably give them a hand by pulling the net out of the water. You can also go canoeing here by the backwaters which are way less crowded than Alleppey. Before you leave this rustic village, spend some time winding down at Puthenthode Beach.
Conclusion
Besides the things we mentioned above, you're sure to have your own moments doing offbeat things in Kochi. You could have a thought-provoking conversation with a fellow traveler, go cycling off into the alleys of Kochi, or join a group of kids to play a game of football. Kochi can be full of surprises for every traveler but our goSTOPS hostel won't. You can expect the same level of comfort, quality facilities, and good vibes at our colorful goSTOPS hostel in Kochi! We're walking distance from many of the highlights so do reach out to us if you're going to be vacationing in Kochi.
FAQs
What Is Famous In Kochi?
Kochi is famous for its centuries-old churches and buildings like St. Francis Church, Santa Cruz Basilica, Mattancherry Palace, and Cheraman Juma Masjid. It's also liked by many because it's easy to explore on foot and the town is full of beautiful beaches.
How Can I Spend A Day In Kochi?
You can spend a day in Kochi exploring the most scenic parts of the town like Marine Drive and Puthenthode beach. Also consider exploring the alleys of Mattancherry and Jew street. Make sure you don't leave Kochi without eating some local seafood.
How Can I Spend 3 Days In Kochi?
If you have 3 Days In Kerala, consider spending it this way –
Day 1 – Visit the main sights in Fort Cochin including Santacruz Basilica, St Francis Church, see how the local fishermen operate the Chinese fishing nets and watch a Kathakali performance.
Day 2 – Hop onto a ferry to explore the many islands around Fort Kochi namely Willingdon, Vypin, Bolgatty and Vallarpadam Island. You can pick the islands you find most interesting.
Day 3 – Have a chilled day by Cherai beach. Go on to explore the cafés on Mattancherry road and pamper yourself to a traditional ayurvedic massage.
What Is The Best Month To Visit Kerala?
Anytime between October to March is considered the best time to visit Kerala. If you want to explore the state with fewer tourists, consider April and May but it can get super hot during that time.