You've watched movies and vlogs, and dreamed of it for months, maybe even years. You replay it over and over again in your mind – packing your bags and heading off on your own. Exploring every nook and corner of a destination on your own terms. Giving in to the wanderlust, taking the road less traveled, really feeling that solo travel vibe. But but but, you need to get permission from your parents! Suddenly, that dream seems unattainable.
Your very first step to taking a solo trip is the hardest. Thankfully for you, we've chalked down a super helpful guide on how to convince your parents to let you travel solo. Before you cross your fingers and take the leap, make sure you read this blog to nail that prep.
Play The Long Con
We're going to preface this by saying you're not actually conning anyone, but simply making some preparation before you break the big news. Sometime before you decide to tell your parents you want to travel solo, start dropping hints. Casually mention a friend or a cousin who went on a solo trip at dinner time. Watch a travel documentary on the destination you want to visit, making sure to exclaim how pretty and travel-friendly it is. Bonus points if whatever you watch mentions excellent safety and good accommodation!
There's no guarantee that dropping hints will convince your parents to let you travel solo when you finally ask them. But one thing's for sure – it softens the blow for when you do tell them. This way beats suddenly dropping the bomb on them out of the blue since they've mentally registered you bringing up related things. Side note – try to spread this out over a few weeks, since cramming it all up into a few days will be too noticeable. They might shoot you down with a 'don't even think about it' before you even ask them!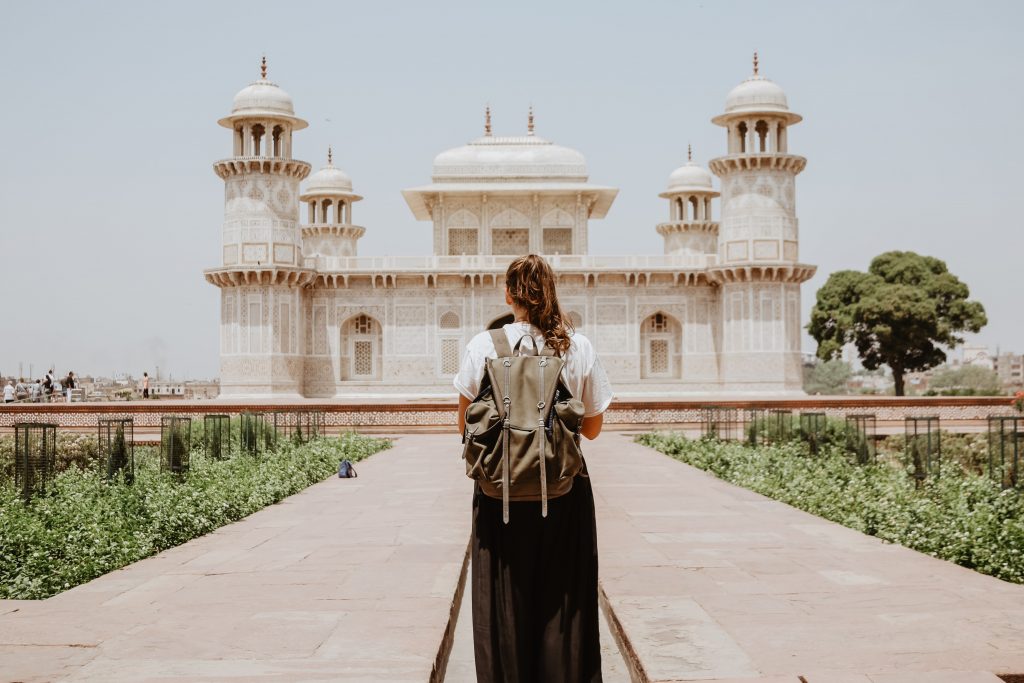 Play It Smart
Maybe your dream solo destination is Ladakh, or Shillong, or someplace international. Dreaming big is quite alright, but you need to think things through and play it smart when reality sets in. The easiest way to convince your parents to let you travel solo is by picking the right destination. For starters, pick one that is well connected to major modes of transportation, and is easy to get to. Many parents would also prefer a flight to a train journey, simply because of the comparatively higher safety that flights offer.
Offbeat places like Almora and Palampur have their charms, but you need to go with a destination that is frequented by travelers. Plus, make sure it's one that your parents have definitely heard of. The reassurance with popular tourist destinations is that you'll have plenty of transportation and accommodation options around you, as well as a lot of people, making it comparatively safer and less desolate. But if you want to try for an offbeat place, you need to book your stay in a safe, sociable place. If a hostel is more your speed, make sure you look up goSTOPS!
Fix A Budget
In order to convince your parents to let you travel solo, you need to treat it like an exam. The more prepared you are, the higher the chances of you succeeding. And the first step to this preparation is deciding a budget for your trip. Choosing a location and deciding a budget are interconnected since you won't go far on a minimal budget if your destination is an expensive one.
Be realistic about your budget – going too frugal in order to convince your parents you won't blow a hole in your pockets can backfire when it restricts your transport and accommodation. On the other hand, an exorbitant budget will simply shock them out of their wits, and you can say goodbye to that trip.
Research, Research, And More Research
This is a super important step to show your parents just how keen (and sensible) you are, so if you truly want to go off on that solo trip, make sure you don't miss this. Thoroughly research your destination, and do go beyond just watching YouTubers make their way through in a seemingly problem-free manner. Read up detailed blogs about the region, making sure to check out the scene in terms of safety, transportation, expenses, and local warnings.
Look up a few accommodation options, inquiring about their rates per night so you can make sure it's within your budget. As a young solo traveler, a hotel can get mighty lonely, and there's always the slight danger of theft or someone trying to break in. You're better off in a cozy hostel, where the shared spaces and safety lockers ensure you're never in any danger. Thankfully, there are plenty of hostels across India that are also home to other youngsters off on solo adventures.
Finalize your transportation to and from your destination, as well as knowing how to get around there itself. Know the weather of the region for when you want to travel, understand whether or not the place is friendly at night, and get a thorough idea of the dress code. Some places have local warnings like pickpocketing, catcalling, or even something simpler like frequent power cuts. While no tourist destination is perfect, knowing what you're walking into and demonstrating that confidence will help instill some confidence in your parents.
Draw Up A Plan
All that research is great, but nothing beats physically putting it down to show your parents. Keep in mind that your research should narrow down to a plan that fits your budget. Include the important parts of your solo trip, like where, when, and how you're going, and where you plan on staying. As soon as the initial shock wears off and they calm down, bust out the plan and blow their minds!
A helpful tip is to dig out the contacts of any friends, family, or family friends living in or around that destination. Let your parents know you plan on informing them of your trip, and that in the event of an emergency, you can head to their place. This should serve as your plan in case things get ugly; being stranded far away from home is a situation you should do everything to avoid.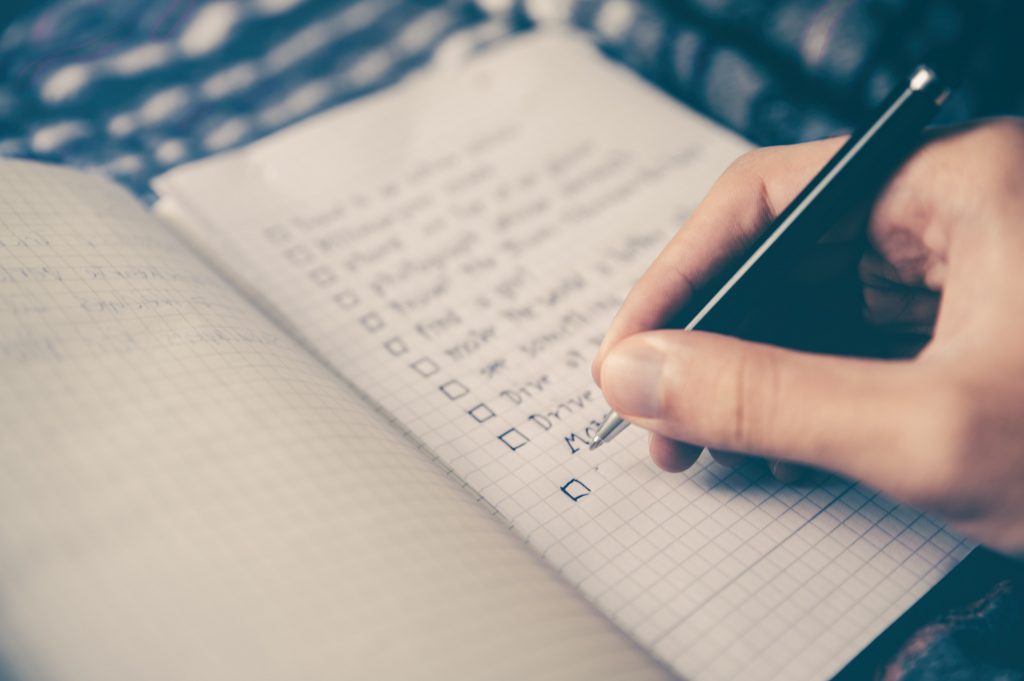 Brace Yourself For Intense Interrogation
This isn't going to be easy, so prepare yourself mentally beforehand. Parents just want us to be safe, and often end up yelling at us and upsetting us as a means to try to keep us safe. They're not perfect, and their reaction will be far from perfect.
Patience on your end is key; don't get hassled if they say no right away, but slowly and patiently tell them how much the trip would mean to you. If they refuse to look at your trip plan, tackle them individually, taking the plan to them later once they're calm. Earnestness will go a long way, while coming across as stubborn or rebellious may just tank your entire plan.
Give Them Examples
Close friend successfully went on a trip? Tell your parents about it. It would be better yet if you have a cousin or another family member around your age whose 'successful solo trip anecdote' you can use. If you're talking about a friend, it needs to be someone your parents are familiar with, and ideally someone they've spoken to. Having a best friend who your parents treat like family is like scoring the winning touchdown since they can ring up and help in the convincing process by speaking to your parents themselves.
Hearing about other people who have managed to travel solo will make solo travel less of an alienated idea, and a more familiar, common thing in their minds.
Promise To Keep In Touch
Amongst promising to stay safe, always pouring your own drink and so on and so forth, you have to promise your parents that you'll stay in touch with them. This is paramount if you want to convince your parents to let you travel solo. Let them know when you will call, like once you've boarded your aircraft or on the train, and once you're at the hostel or hotel room. This also helps reassure them, preventing the chances of them ringing you up every 3 hours or so. More importantly, keep your promise. This will make or break your chances of going on more solo trips in the future.
Get Them Involved
Your problems don't just magically disappear once your parents agree to send you off on your own. There's plenty of time between then and your trip's start date, and they could suddenly change their minds at any time. Prevent that from happening while instilling more faith in your parents by getting them involved. Ask their opinion on what to pack, go shopping with them, ask them what they'd like for you to bring back for them.
And once you're on your trip, keep up the involvement. Send them photos you take, and in fact, a short video call when you're someplace scenic will help you stay in touch with them and reassure them of your safety. Don't let the physical distance worsen by emotionally distancing yourself from them, for their sake as much as yours!
Conclusion
Once you actually manage to convince your parents to let you travel solo is when you can get that taste of freedom, and truly experience the joy that solo travel can bring. But there's no harm in making friends along the way, so if you're looking for other travelers to bond with, our goSTOPS hostels are a must for you. Not only do we have like-minded travelers, but we also have the comfiest dorms and the coolest common rooms.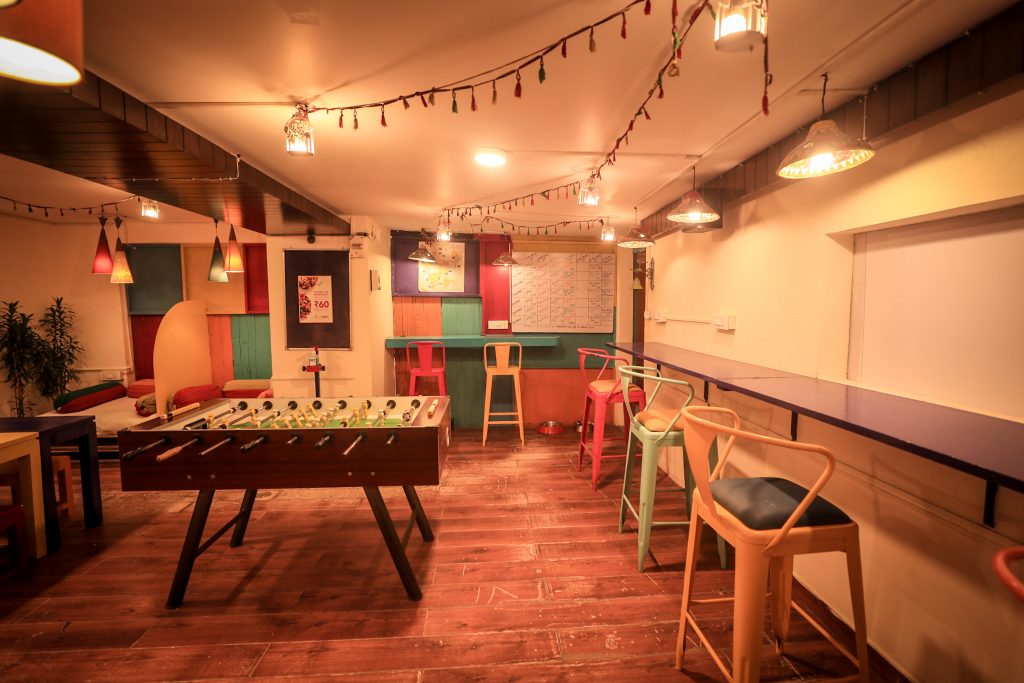 FAQs
How Do I Convince My Parents To Let Me Travel?
Convincing your parents to let you travel will be next to impossible if you don't have some sort of plan in place. This shows them that you're keen on the trip, you've taken time out to plan it, and you're being responsible. Also ensure you have emergency contacts ready to show them your preparedness.
How Can I Convince My Indian Parents For A Solo Trip?
Indian parents are traditionally known to be difficult when it comes to letting kids go off on their own. Make sure you give them anecdotes of friends and family members who have gone on solo trips.
Should I Go On A Trip Without Telling My Parents?
No, never do this, despite how difficult your parents are. The risk of things going wrong is always present, no matter where you are or who you're with. But being away from home with no one knowing will take that much longer for them to come to your aid. Plus, a move like this will not only betray your parents' trust in you forever, but also leave them anxious and worried about not knowing your whereabouts.
How Do I Tell My Parents I'm Going On A Trip With My Boyfriend?
Before you attempt something like this, your parents should know who your boyfriend is, as well as ideally be on good terms with him. Follow the advice we've listed above, including choosing a destination wisely. Try to have your boyfriend present when you break it to them, and have your entire plan ready to share with them so they get involved from the get-go.