Towering mountains capped with snow, air so cold it can cut like a knife, lakes that mirror the sky, temples that are stalwarts of culture… Leh is all of this and so much more. Making a trip to Leh is something that's on several people's bucket lists. If it isn't on yours, you have some serious thinking to do! But once you're actually there, make the most of your time truly soaking in everything this fantastic destination has to offer. From culture to food to natural beauty, here's everything you need to throw onto your Leh bucket list.
Travel Through History
Leh Palace, Leh Old Town
If you thought Leh was just about mind-blowing scenery and delicious food, think again. Leh has its fair share of history, and it's actually a fairly royal one! Proof of this is the towering Leh Palace, a symbol of grandeur and a testimony to the royal past of Ladakh. It was completed back in the 17th century, a whole two centuries after its first fortifications were constructed in Leh – talk about a work-in-progress!
The Palace, also known as the Lachen Paklar Palace, marked Leh's position as the capital of the Himalayan Kingdom of Ladakh. It towers up to a whopping nine stories and is situated at a height, giving you quite the commanding view of the land unfolding below it.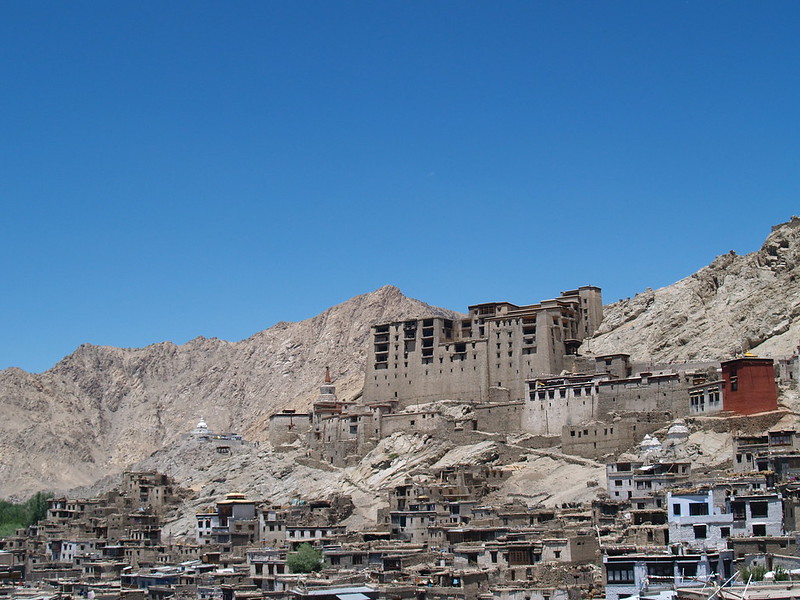 The Palace is a wonderful yet decaying remnant of medieval Tibetan architecture that even today boasts some interesting features. Once there, play a game of 'I spy with my little eye', and spot the Namgyal Stupa, the Chandazik Gompa (a room of learning) with its many murals, and the remnants of medieval murals in the Chamba Lhakhang Temple. Inside the palace, stroll through the museum that houses artifacts dating back to over 450 years ago.
You're bound to feel like a mini Indiana Jones, making your way through the many narrow passages that wind their way up and down the massive structure. Simply head to one of the broad balconies to get that perfect pic for your story, and show off to your pals who've missed out on this gem. While you explore, put off the temptation to play hide and seek in the Palace, and get a good look at the land below you. Several narrow alleyways interspersed with 200 odd houses made of timber, stone, and mud – that is what first meets the eye.
But this seemingly ordinary sight is actually one of the last surviving examples of an intact Tibeto-Himalayan urban settlement. This is the Leh Old Town, dating back to the 17th century. The few people who still call it home keep it alive, and The Archaeological Survey of India is coming to its rescue. The Tibetan architecture here bears interesting central Asian influences that traveled here along the ancient trade routes. It just goes to show that the most ordinary-looking spectacle can have roots so much older than we imagine. Make sure you put your Insta-skills to use – the town and palace are deserving and worthy of more attention.
Find Your Peace
Shanti Stupa
Ask anyone who has been here and they'll tell you the same thing. Leh has a way of cutting through the noise and excitement, giving you a true sense of peace and tranquility. The best way to find this tranquility? Heading to the Shanti Stupa.
Of course, a place with the word Peace in it is bound to bring you some peace! A 15 minute drive gets you to the base of a hill, from where a climb up some stairs gets you to the Stupa. This is where you forget all the puffing and panting from your climb to first feel a sense of awe. The white dome towering up against the backdrop of high mountains and the sky, cool wind blowing all around you, snow capped peaks in the distance – it feels like something out of a dream.
The Stupa was built in 1991 as a joint effort between Japanese and Tibetan Buddhist monks, and even today is a symbol of healthy ties between Japan and Ladakh. We'd normally ask you to soak in the peace before turning into the shutterbugs you are, but at the Stupa, it won't be necessary. We're sure that the views that surround you will leave you enthralled enough to forget your cameras and phones for a while.
The best time to visit the Shanti Stupa is in the summer months, at any time of the day. But follow our advice and head there in the wee hours of the morning. One coffee or ten, chug them if it'll help! Trust us, once you see the white dome against the hues of the morning sky, you'll forget about the sleep you lost. Plus, you can live out your filmy daydream of pretending you're in a movie while gazing dramatically at the scenery, hair flying in the wind and all!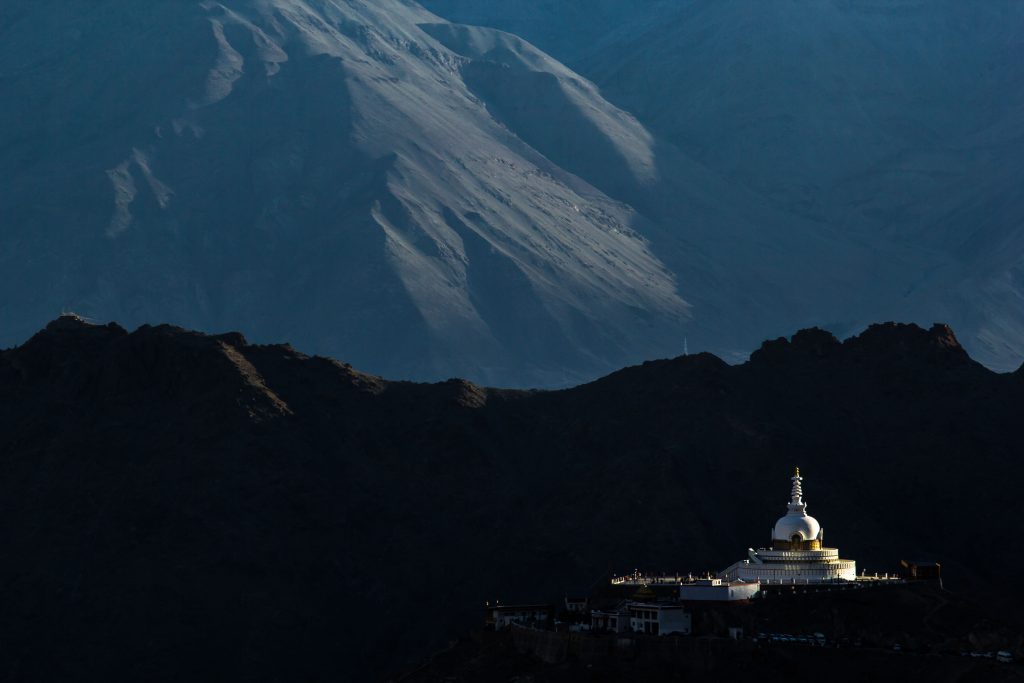 Other locations that ooze serenity are the 14th-century Spituk Gompa and its daughter establishment, Sankar Gompa, both located in Leh itself. Needless to say, making a ruckus and being loud will disturb any peace the Stupa has to offer, so be mindful when you visit.
Go On A Food Trail
Cuisine in Leh
Let's not pretend otherwise – we know you've really had your mind on this section of the blog all along! It's not surprising, considering the mouthwatering food you can dig into in Leh. We mentioned the architecture, but even the food in Leh carries quite a prominent Tibetan influence. If you've ever wondered why, simply turn to the pages of history – the Kingdom of Ladakh at one point ruled over most of Western Tibet, and trade routes that passed through Ladakh enabled the exchange of culture.
We included that factoid just so you can remember to thank history when digging into plate after plate of momos. From fancy cafes to street vendors, you'll find these dumplings, fried and steamed, meat and veg, practically everywhere. Step out on a chilly evening to best enjoy some steaming hot thukpa, a soup served with noodles and either assorted veggies or minced meat. If you notice thentuk and pakthuk on menus, don't hesitate to give them a try as both are variations of thukpa.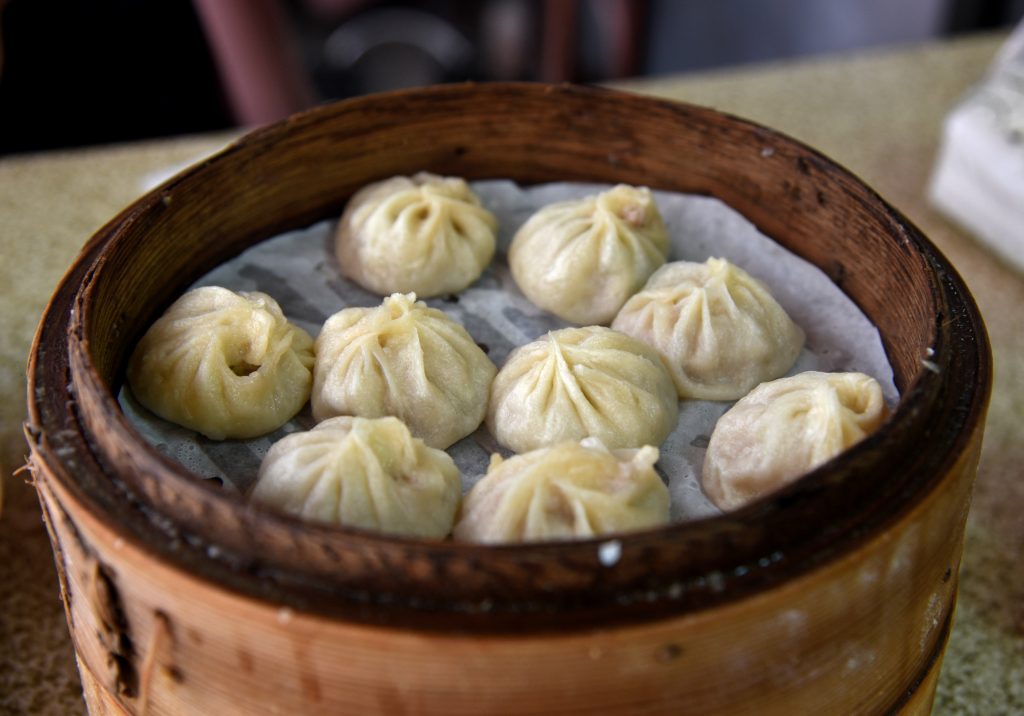 Ladakh being the cold, barren land it is, local food has evolved to be rich and nutritious. A good example of this is chhutagi, literally translating to "water bread" ("chhu" is water, tagi is "bread".) Dough is flattened, rolled, and shaped into bow-ties, much like the shape of farfalle pasta. This is cooked and served in a rich broth of vegetables or meat. If you're headed on a trek, you'll likely be served the soupy skyu at some point; dough kneaded into flattened balls are cooked and served up with vegetables or meat to make a soupy, nutritious concoction.
But Leh is not all filling, soupy meals; look out for tingmo, a wonderfully soft and delicate bun, perfect to soak up curries and soups. Dig your teeth into chhurpe (dried yak cheese) while sipping on some gur-gur chai (butter tea), both of which are local staples. Finally, when the day ends and you're too full to eat any more, sip on some chhang, the local brew. This beer is made from fermented barley and has an alcohol content of 5% to 7%. It is normally served with a smidge of butter on the rim of a cup.
Shop Till You Drop
Things to buy in Leh
The markets and bazaars of Leh are a colorful affair, with tons of things take back home. Would you rather sit in with room service instead of shop? Or are you a shopaholic through and through? Either way, the markets will have something to delight everyone. There's retail therapy to be found in spades, as you'll have a range of things to choose from, from prayer wheels and Buddhist relics to the famous pashmina shawls.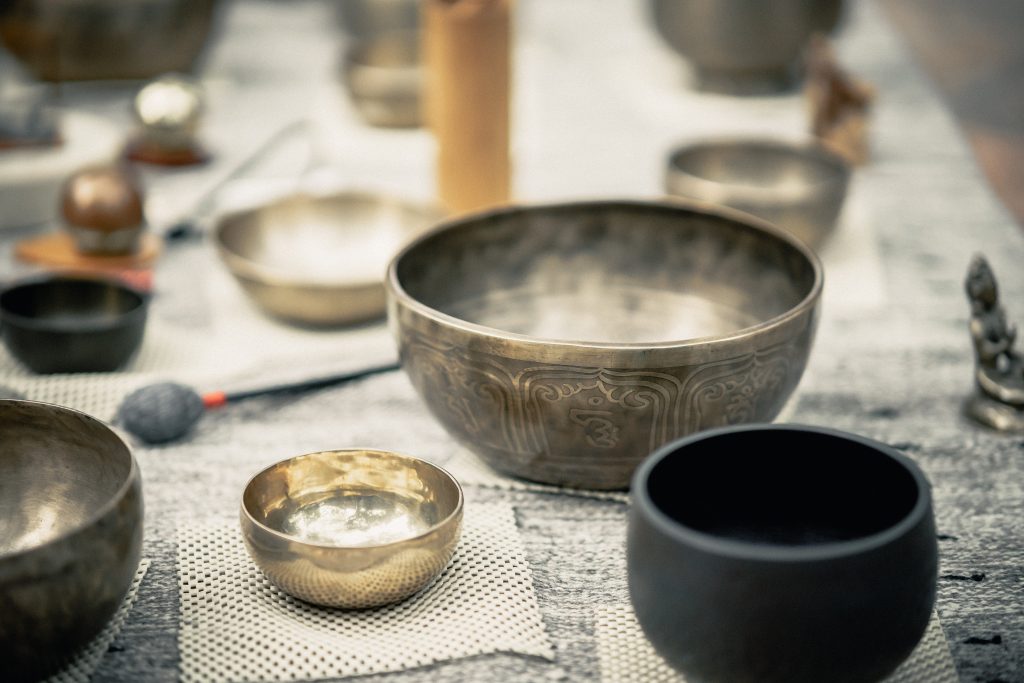 The Main Bazaar Road in Leh is perfect for the smaller, touristy Tibetan handicrafts. This is also a good place to look out for pashmina shawls (perfect gifts for your mom, granny, and that annoying aunt), carpets, and rugs (perfect to have a piece of Ladakh splayed out in your room!) If you're looking to spend some big money on jewels, head to the aptly named Moti Bazaar to find gems and traditional turquoise Ladakhi jewelry. Finally, Changspa Road Market has tons of garments, clothes, and trinkets made of silver and copper.
One last thing you should definitely buy when in Leh is apricot jam. The high altitudes are perfect for these tangy stone fruits, and there will be plenty of apricot jam being sold wherever you look.
Get An Adrenaline Rush
Adventure Activities In Leh Ladakh
Yes, there's plenty of food, tons of peace and serenity… and loads of thrilling adventure activities as well! Ladakh truly has a bit of everything for every kind of person, and visiting Leh without going on at least one adventure activity is the definition of an incomplete trip. Thankfully, there are plenty of activities to choose from depending on how much of an adrenaline junkie you are.
2019 saw the inauguration of the Ladakh Paragliding Company, the world's highest eco-friendly paragliding site. The site is located at Sakti-Tagar below the Changla Pass in Leh itself and is the first licensed Tandem Paragliding site in Ladakh. Paragliding at the world's highest site needs to go on your Leh bucket list ASAP, and make sure it gets ticked off as well! There's an unbeatable rush as you zoom past rock cliffs, carried on the rough waters of a river while rafting. Head to the Indus River if you're a beginner since the river's flow is easy enough to handle. But if you're ready to up your river rafting experience, then the mighty Zanskar River awaits.
Looking for something that keeps you on land? Mountain biking may just be the perfect answer. The mountain bikes, built to perfectly navigate the rocky, uneven terrain, are a great way to explore the limitless beauty of Leh while getting your blood pumping. Bike along the shore of the famous Pangong lake, bike from Leh to Zingchen village (a few hours), or cycle your way to different gompas – the options are endless. You can also opt for the less exhilarating but equally rewarding treks that crawl across the mountains.
Conclusion
Leh has a little something for everyone. Introvert souls who find tranquility in the company of nature? Head to its many natural wonders and stupas for that peace and quiet. Adrenaline junkies always looking for the next rush? Choose from a range of adventure activities. Interested in culture, or foodie through and through? There are generous helpings of both to be found in Leh.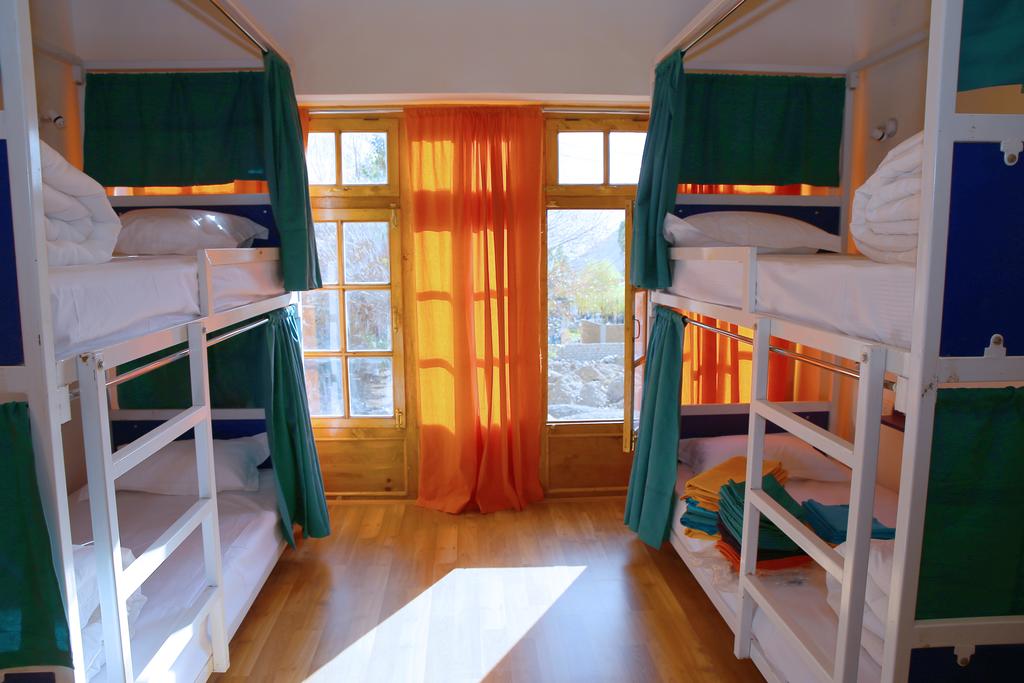 Your Leh bucket list will be filled with things that are important to you, but in the bargain, make sure you have some warm company to exchange travel stories with. Drop the starchy hotels for an experience with fellow like-minded travelers at our GoSTOPS Hostel. We promise, the memories you make in Leh will last a lifetime, but there's nothing like forming a lifelong friendship with people to share them with.
FAQs
Is Leh Expensive?
A holiday in Leh is generally on the slightly more expensive side. But luckily, there are so many options today that you can easily remain within budget. For one, head there by road instead of flight to cut down on transportation costs. More importantly, book a stay at a hostel; goSTOPS promises to be your best bet. This can drastically reduce accommodation costs.
Is Leh Dangerous?
In terms of crime, you don't have much to worry about. But there are other things to keep in mind when in Leh. The roads in Leh are far from the best, made worse by the deep cliffs and hairpin bends. Avoid visiting in the monsoon, and never take weather warnings for granted. Landslides and avalanches are common in the winter, and both can be deadly.
What Can We Do In Ladakh?
There's tons of things to do in Ladakh, from adventure sports to sightseeing. Go paragliding and river rafting, visit the several monasteries, and camp under the stars. You can do this, and more, in Ladakh.
What Is The Best Time To Visit Leh?
The summer months are the best time to visit Leh, from April to July. Though it's summer, the high altitude ensures cool temperatures. You can also visit Leh in winter, however, keep in mind that temperatures dip to below freezing levels. You may have a hard time breathing due to the altitude. Keep your health in mind when planning a winter trip to Leh.
Which Is The Coldest Month Of Leh?
Winter season is the coldest in Leh, from October to mid-March. Out of these months, January sees the mercury dip to its lowest point. Average high temperatures in January hover around -5°C, while low temperatures can drop to as low as -29°C.