Deciding whether to travel like a lone wolf or with the pack is not easy. If you always find yourself making long pitches to friends just to tag along on a trip, you might simply choose to take a solo trip. But it never really is that easy, right? So, should you resort to flipping a coin to decide? Well, we think that still isn't the best way to go about it, and we feel like you'll agree.
To bring a resolution to which is the better path to take for your next trip, we're listing out the real deal for the 'solo travel or group travel' situation. By the end of this article, trust us, you'll have a clear winner!
Upsides To Traveling Solo
You Call The Shots!
The biggest perk to traveling solo is you don't have to worry about anyone but yourself and your preferences. You are the sole controller of your travels. You decide what to eat, what to see, and when to see it. You're not dependent on someone else's preferences – your own choices come first. If you like fast-paced travel instead of slow, go ahead, because no one is going to slow you down or hold you back!
You Unlock A New Version Of Yourself
When you travel solo, everything about you and the way you act in general becomes different. You end up getting out of your comfort zone, because you know for a fact that you cannot depend on group members.
Instead, you discover a new side of yourself. You become a person that starts random conversations with locals, eats alone at a restaurant or does something you never would have pushed yourself to do before. It's nerve-wracking for sure, even more so for the introverts out there. But you'll be grateful for the experience of understanding yourself better.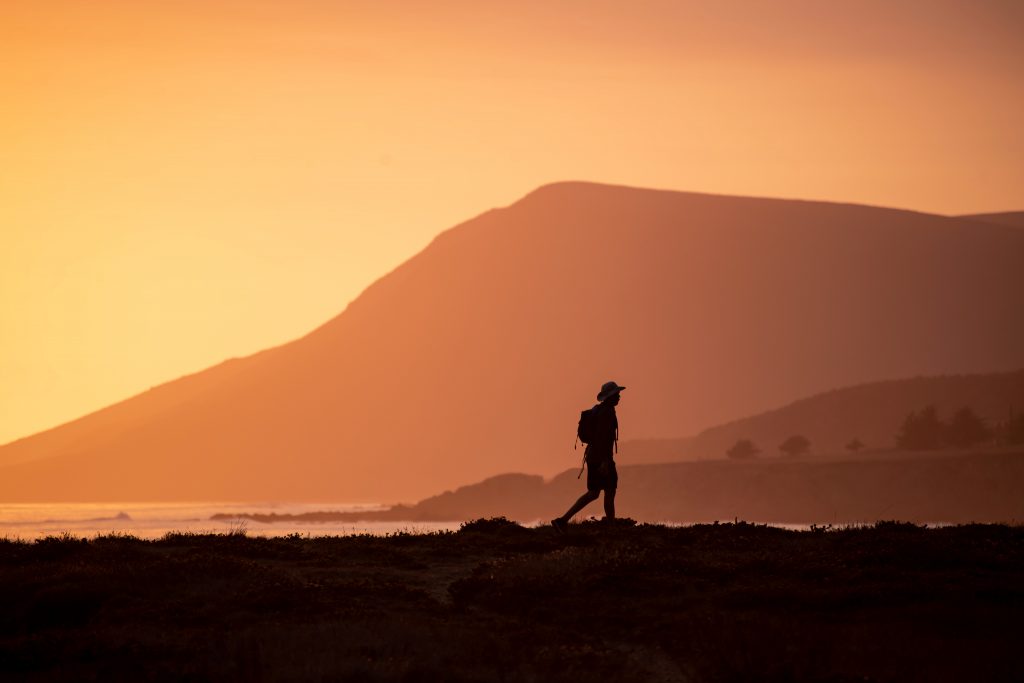 There's No Waiting Around For Anybody
A solo trip could actually be more efficient than a group because you're not following a group schedule. If you want to wake up at 6 am and begin exploring early because you're a morning person, you can do just that. You end up using your hours wisely and efficiently. In a group, someone may want to shop or experience a tourist activity you're not interested in. There will be many such instances with group travel, and when it adds up, you realize you're not utilizing your precious vacation time for yourself.
Considering that you bagged some good time-off after writing that long 'vacation leave' email to your office manager, you deserve to be selfish about using all your time for things you enjoy doing. So if you're looking for a more self-absorbed vacation, then solo travel would most likely be the more appealing option.
Downsides To Consider When You Travel Solo
Feeling Lonely From Time To Time
Realistically speaking, there will be episodes of loneliness seeping in when you travel solo. The good thing is that it does pass away! Also, if you choose to stay in hostels like GoSTOPS, you end up having the company of fellow travelers from time to time.
But it's still true that solo travel does call for you to be alone from time to time. If you feel like you're at a point where the company of people does you more good than harm, then group travel is the way to go.
Not Getting To Split Costs
This con differs from case to case but in certain situations, you would probably spend less if you had someone to split the cost with. For instance, if you personally wish to stay in a nice private room when on a solo trip, it's going to hike up that budget since you can't split the cost. You may have to make a compromise in such cases.
On the plus side, you will get plenty of opportunities to save, like when you opt to take public transport instead of a private car. When it comes to costs, it's going to be a winning situation on some trips and a losing one on others.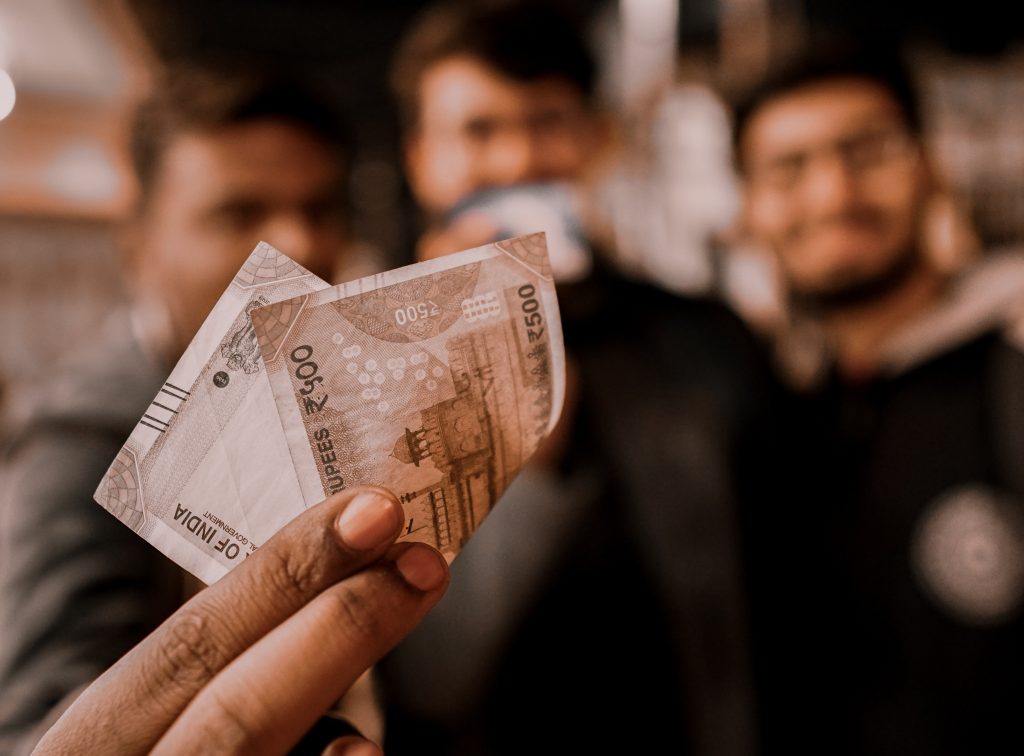 You Have To Be Extra Careful Of Your Surroundings
When you travel solo, you have to be even more vigilant of your surroundings, because you won't have group members to rely on to be your eyes and ears.
Take travel precautions you would usually take like – 
Explore more during the daytime, and not the night.
Don't step into very dimly lit streets.
Avoid spots without a single soul in sight.
Do your own bit of homework on the place you're heading to just to be doubly sure that it's not too isolated.
Bonus Tip – Constantly keep a trusted friend or family member back home updated on the ups and downs of your travel when you travel solo.
Upsides To Traveling In A Group
A Fun-Filled Itinerary
When you go with a group, the task of coming up with an itinerary doesn't fall entirely on your shoulders. You get to share this burden of understanding a new place with others. If you're traveling with a group of friends, you can delegate a task to each friend. And if you book an organised group tour, they will do all the work for you!
So in a situation where you're running low on time to research an itinerary or can't find unique things to do in the place you're visiting, teamwork from a group can help.
Also, when you're visiting a new location, you may not know the language, the best dishes to try, and the culturally unique places to see. You might just end up wasting time trying to explore it all on your own. This is when following the itinerary of a group lets you make the best of your time there.
You Have People To Share Experiences With
Yes, when you travel in a group you will have someone to click your pictures, share meals with, have fun conversations with, and experience activities with. You wouldn't have to wander off alone since you'll have company (plus, you'll feel less homesick). 
If you plan a trip with family and friends your bond with them could be strengthened. Plus,  you'll forever cherish the memories of the good and bad of the trip. When you find yourself in the company of enthusiastic travelers, it can do good for when you're not in a well enough state to be all by yourself. So yes, sometimes the right company can sure elevate the mood of your trip.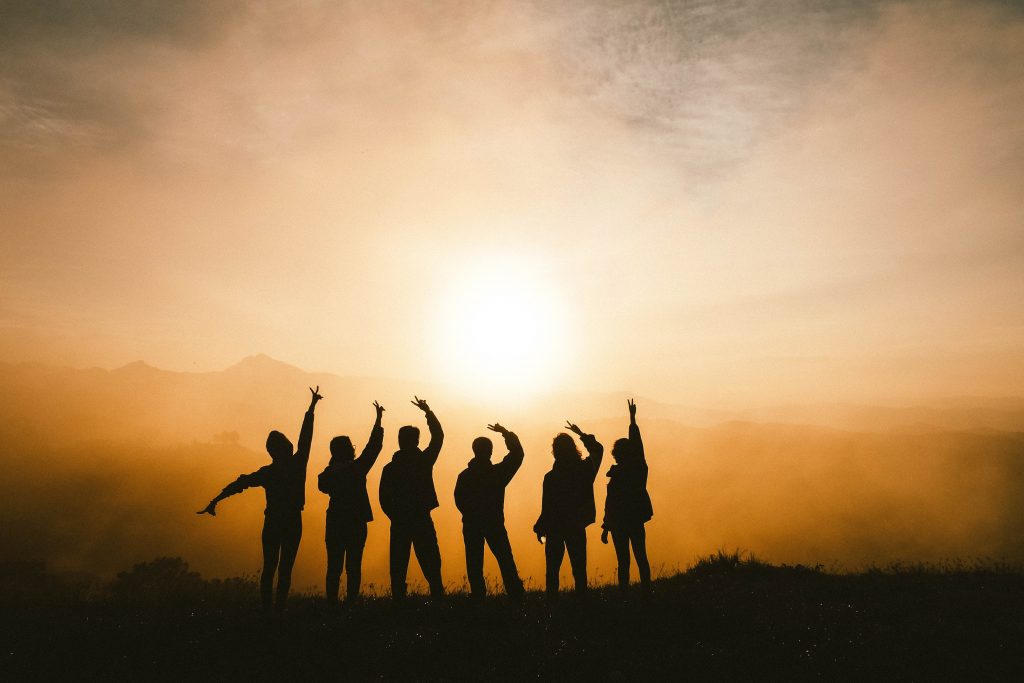 You Tend To Feel Safer
It's easy to feel safer in groups even though in reality you won't ever trust your not-so-bright friend (you know who that is) to save you. There's the reassurance that when in a group, there's a sense of security that comes along. It's the feeling of comfort that if God forbid something goes wrong, you have someone that can make things better.
For instance, if you lose some cash or your phone while traveling, have a heatstroke or an allergic reaction to something you ate, your group of friends can support you. They can help get you through that situation. It could be way worse when you're dealing with such a situation all by yourself.
Downsides To Consider When You Travel In A Group
Lack Of Flexibility
When you travel with a group your travel plans automatically become more rigid in nature. You have to stick to following the mutually agreed-upon schedule. This is unlike solo traveling, where you can stay longer in a place just because you feel comfortable with doing so.
Not everyone will be on the same page at the same time. Some group members won't contribute when making the itinerary, then grumble about having to go someplace you really want to visit. That's when problems with the schedule start to arise. The chances of this happening with a solo trip is next to zero.
More Is Not Always Merrier
There's a false notion that more people in a travel group makes things more fun. It's possible that this happens for some groups. But it can't be said for every travel group with more than 15 or 20 travelers.
Just like 3 is a crowd, in the travel world, more than 6 people is a crowd. Why? One of the issues that pops up with huge groups is hotels. If you don't book rooms well in advance, you could miss an opportunity to stay in a beautiful hotel just because they don't have sufficient rooms to accommodate 15+ travelers. Of course, hostels and dorms make for a good solution.
However, stuff like booking tickets for a bus or train and ensuring everyone is on the same mode of transport becomes crazy & hectic! Lastly, there could be multiple arguments with everyone's personal preferences clashing with one another. Petty arguments aren't what anyone wants to deal with on a trip, so this certainly tilts the scales towards groups when choosing solo travel or group travel.
Peer Pressure
In a group, you tend to force yourself into activities that you personally don't like because of 'peer pressure'. "Everyone is trying it out and egging me on, should I just give it a shot too?" This pushes you to do things you wouldn't ever do. Don't get us wrong, sometimes this is good! But at the same time, it can cross the line.
For instance, you arrive with the group for a water rafting activity but after looking at the equipment and crowd, you personally don't want to do it. But since the cash has been paid by the group and due to FOMO, you still go ahead with it. If you enjoy the activity, it's all good. But if you don't, it's possible to feel irritable for giving in when you really wanted to avoid it. Unless you have a 'Sherlock Holmes and Dr. Watson'-type rapport with your group, you do run the chance of feeling peer pressurized into doing things you don't like.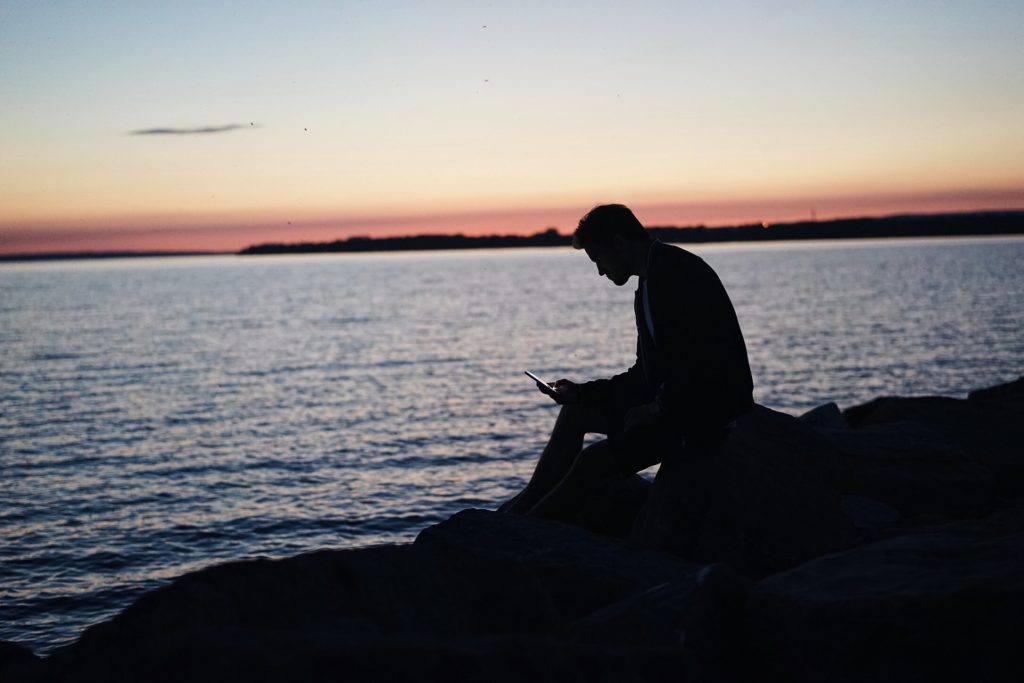 So there you have it: the upsides and downsides of going solo or going with the gang. But you're still wondering who wins, solo travel or group travel.
Our Final Answer
Well, the answer to this question is complicated and we suggest you weigh both options thoroughly. Depending on the place you're traveling, solo travel could be boring and a group could be fun or vice versa. To understand what to choose, you have to be aware of the downsides of both.
In our opinion, you should try both. Give solo travel a shot for a few trips because it is a liberating experience. Also, give group travel a try for certain types of destinations where you can make beautiful memories with friends and family you wish to spend time with. 
If you want a mix of both, you can get that experience by staying at hostels like GoSTOPS. You can still have your privacy but also meet people during social hours and make friends that will accompany you to adventures you'd never try alone! We're in over 20 locations across the country so look us up, whether you prefer solo travel or group travel.
FAQs
Is Solo Traveling Better?
Solo traveling is better than travel with a group if you want to be in charge of your itinerary. When you travel alone, you get to decide where to eat, where to stay and the activities you'll engage in. It's also a type of travel where you learn more about yourself and take steps towards going out of your comfort zone. 
Why Is Traveling In A Group Better?
Traveling in a group is better when you wish to make unforgettable memories with friends and family. It can strengthen the bond you share with them. It's best to travel with a group of people whose company you'll enjoy to have a memorable group travel experience. Plus, you neverhave to worry about your own safety in a group compared to traveling alone.
What Are The Disadvantages Of Traveling Alone?
When you travel alone you could end up spending slightly more in some situations because you can't really split the trip cost with anyone. You might also experience the feeling of loneliness from time to time. There's also the risk of not having anyone with you for support when things go wrong on a solo travel trip.
Why Is Traveling Alone Not Safe?
Traveling alone is not considered to be safe because you might not have any known face to assist you with a problem you run into. You might have to trust strangers and locals which is a risky situation to put yourself in. If you lose your mobile phone or run out of cash you could be stranded. These things make traveling alone dangerous.
How Can I Enjoy Solo Travel?
To enjoy solo travel, make sure you do thorough homework on the destination and plan well in advance. Pre-decide routes you'll take and activities you will engage in. Avoid isolated stays and pick places where the chances of running into fellow travelers are higher, so you have the company of people from time to time. All in all, be open to the adventure and don't be afraid to give solo traveling a chance.