A rustic enclave nestled in the Himalayas, Manali is sure to cast a spell on every traveler that wishes to explore this scenic marvel. Crystal-clear cascades gushing through endless mountains are just one of the many picturesque scenes that meet your eyes.
But it's the quaint cafés and their aesthetic vibes that truly seal the deal and complete the charm of Manali. After all, how will you complete your experience without relishing some mouth-watering grub? That's exactly why we've prepared a list of the 7 must-visit quirky cafés in Manali that ought to be explored by every foodie out there. So, are you bready for this?
Café 1947
Old Manali is a hotspot for cafés, with ambrosial food and drink options available in plenty. Just at the start of this food heaven lies the famous Café 1947, located at the corner of the Old Manali Bridge. This is the sort of place that tempts you to put up story after story on Instagram. Honestly, we can totally see why! The delicious continental food accompanied by the surreal views of the Beas River will draw you to the café time and again.
Interestingly, the owners of this café believe that good food and music are the gateways to one's enlightenment. That's exactly what the name of the café symbolizes: 1947 – the year India got freedom and recognition as an independent country. Evenings are the best time to visit this café as the live music playing in the background uplifts the vibes to a whole new level!
Café Specialties: Burger of Bodom, UFO, Slayer Pizza, Metallica Pasta, Cheese Bruschetta
Price For Two: INR 500 – INR 800 (Approx)
Location: Near Nehru Kund, Leh Manali Highway Vpo Bahang.
Timings: 1:00 PM to 11:00 PM every day, 7:00 PM to 11:00 PM on Wednesday.
Sunshine Café
If you're looking for a place with chill vibes and a soothing atmosphere, a visit to Sunshine Café is all that you need. Known for its Israeli cuisine, the green-bricked walls with monochrome paintings make this quaint little café a pleasant retreat for all kinds of travelers. Not only are the interiors of the café warm and welcoming but the staff is super friendly as well. Customers are always in praise of the exceptional service received.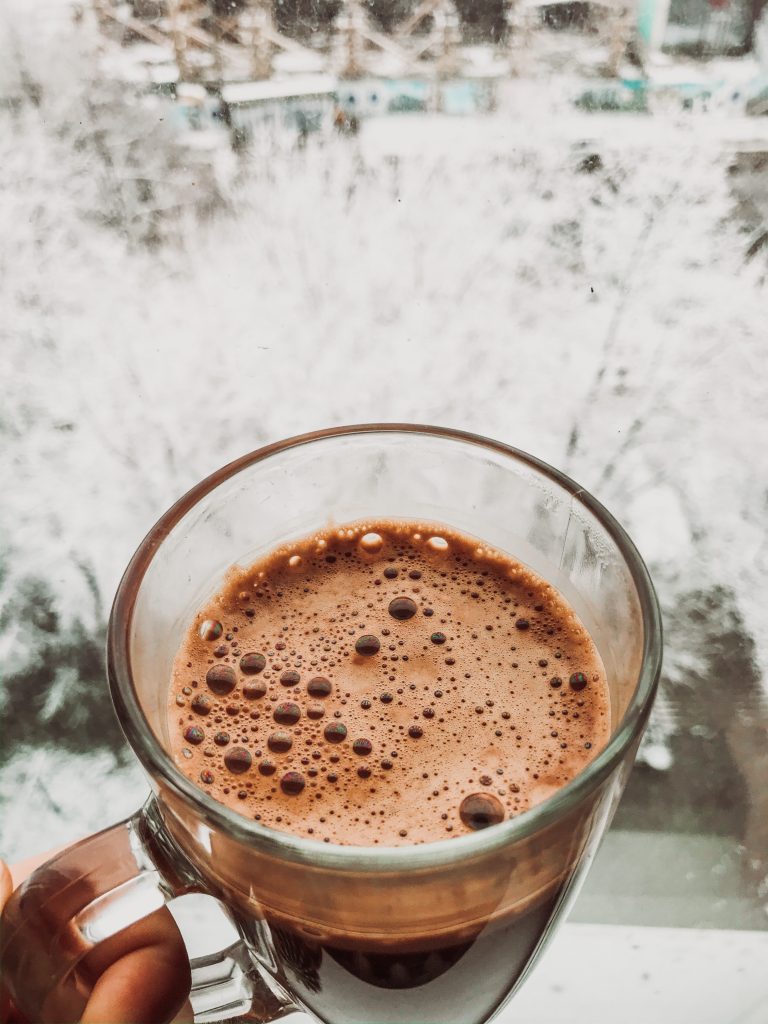 The great thing about the quirky cafés in Manali is that they're open throughout the year. Having said that, Sunshine Café a must-visit when visiting Manali in August. Their delicious hot chocolate is best enjoyed when accompanied by pouring rain and misty mountains! But no matter the season, Sunshine Café is the perfect spot to enjoy some company while savoring a hearty meal.
Café Specialties: Masala Trout Fish, Sunshine Chicken Burger, Thin Crust Pizza, Hot Chocolate
Price For Two: INR 400 – INR 700 (Approx)
Location: Old Manali.
Timings: 7:00 AM to 2:00 PM on all days.
Johnson's Café
A lush green floral garden, rustic wooden furniture, retro music album posters, and some special European food – all of this is what awaits at Johnson's Café. Johnson's Café is one of those unmissable, must-visit places in Manali. What adds to its charm is the fact that the café is set against the scenic backdrop of snow-laden mountain slopes.
The alfresco seating arrangement in the café makes it stand out from the rest. You can enjoy a meal in the open air amidst the green lawn during the day and be greeted by a bonfire in the evenings. Plus, you can gorge on some lip-smacking food – from fresh trout to blue cheese ravioli, indulgence is the word!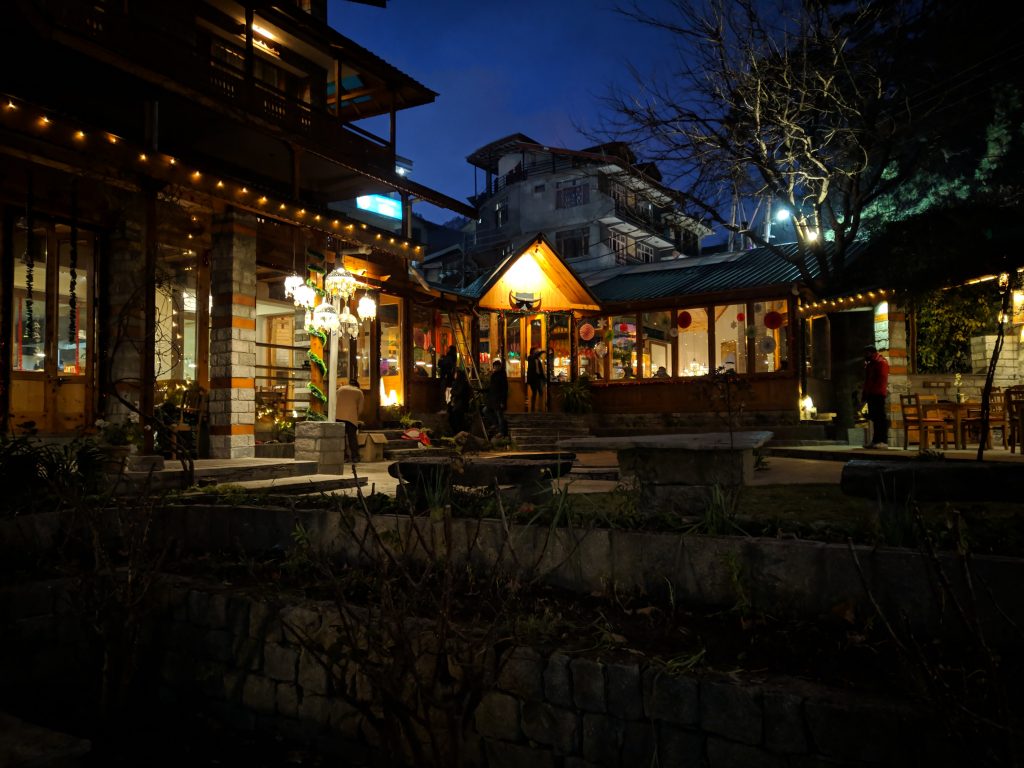 Popular as a breakfast joint and a party hub, Johnson's Café offers a perfect combination of great ambiance and tasty food. The next time you're planning to visit a quirky café in Manali, make sure this one's on your list.
Café Specialties: Lamb and Mint Gravy, Blue Cheese Ravioli, Trout Fish, Apple Crumble
Price For Two: INR 300 – INR 700 (Approx)
Location: Circuit House Road, Siyal.
Timings: 9:00 AM to 11:30 PM on all days.
Dylan's Toasted And Roasted Coffee House
This one's for all you caffeine-cravers. As interesting as the name sounds, Dylan's Toasted And Roasted Coffee House is a paradise for all coffee lovers. Initially known as Double Vision, this café was conceptualized and started by three friends. Their vision? A place that not only serves good food but also becomes a meeting point for travelers to chill and hang out (kind of like our goSTOPS hostels!)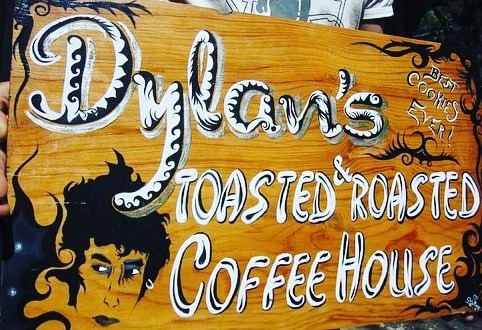 As you've probably guessed, 'Dylan' refers to none other than Bob Dylan, and the Dylan art-covered walls are what give this café that unbeatable boho hippie vibe. Customers at this café have raved about its top-notch coffee and have admitted it to be not just the best in Manali but also among the best in India! Make sure to pair a cup of their coffee with their legendary Dylan cookies that are sure to leave you asking for more. Move over Starbucks, there's a new sheriff in town!
Café Specialties: Choco-chip Cookies, Turkish Coffee, Honey Banana Pancake
Price For Two: INR 600 – INR 900 (Approx)
Location: Old Manali
Timings: 9:00 AM to 10:00 PM from Monday to Saturday. Closed on Sunday.
Casa Bella Vista
Apart from being a trove for groups of friends, Manali is a popular honeymoon destination as well. Enjoying a romantic meal in a cozy café is an ideal activity for many out there, married or not! The alfresco seating arena of Casa Bella Vista coupled with its multifarious menu is one of the best cafés in Manali to do this.
The rustic setting of the café offers a welcoming vibe for anyone who wishes to enjoy a quiet (and romantic) meal by the riverside. Interestingly, the property also houses a library and a boutique to invite all kinds of travelers.
Café Specialties: Pan-Fried Pizza, Spaghetti Pasta, Apple Crumble Pie
Price For Two: INR 800 – INR 1,000 (Approx)
Location: Log Huts Area Rd, Old Manali.
Timings: 10:00 AM to 10:30 PM on all days.
The Lazy Dog
Convenient location, delicious food, soothing ambiance, and picture-perfect view, The Lazy Dog Lounge ticks all the right boxes off the list. The diversity of this café in Old Manali is what sets it apart from the rest, and of course, the quirky name too. Whether you're a morning person who likes to enjoy their breakfast in solitude or the one who loves spending their evenings unwinding with friends, The Lazy Dog is sure to sway you with the right vibes.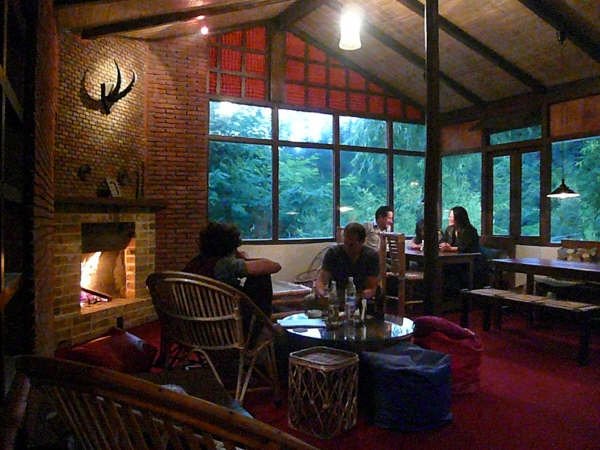 From Indian and Japanese to Korean and Thai, you can get a variety of cuisines to satiate all your hunger pangs at The Lazy Dog. The multi-specialty café offers live music in the evenings, and popular bands like The Local Train are also said to grace the stage here during the peak season from May to July.
Café Specialties: Grilled Trout, Chicken Curry, Cheese and Olive Pizza, Veg Penne Pasta
Price For Two: INR 600 – INR 1,000 (Approx)
Location: Manu Temple Rd, Old Manali
Timings: 11:00 AM to 10:00 PM on all days.
Drifter's Café
Especially known for its scrumptious breakfast menu, Drifter's Café offers a range of cuisine to please every type of foodie. What's even better is that their chef might even let you customize your food options to tickle your tastebuds. Add to this the lovely interiors and welcoming hospitality offered at the café, and you know why Drifter's is a must-visit café in Manali.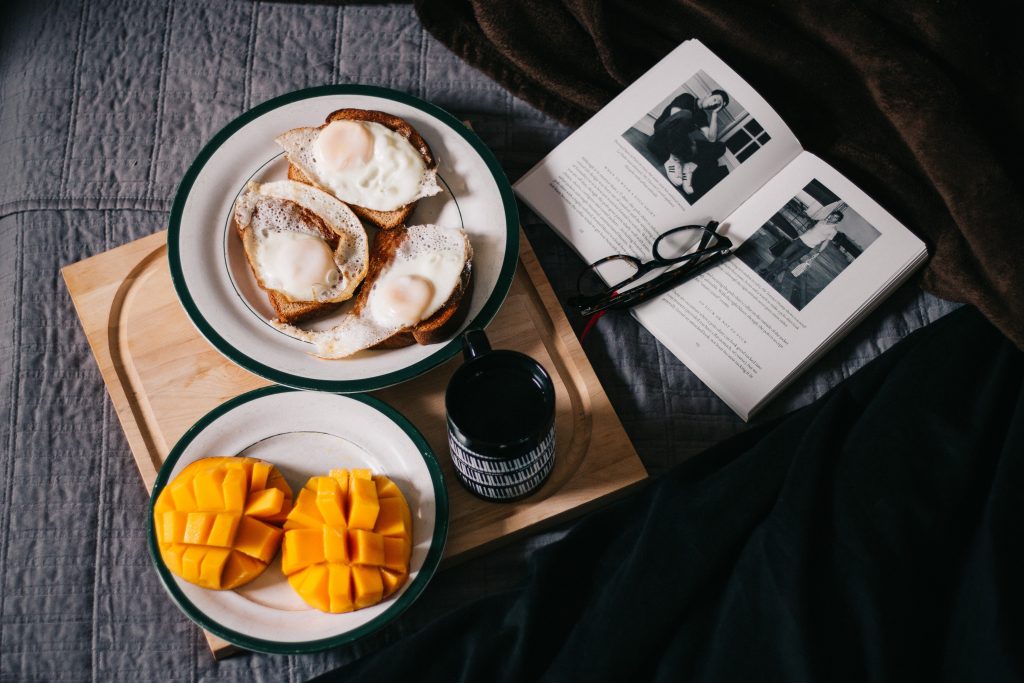 You can play some board games or catch a cozy corner with your favorite book while enjoying your breakfast. If you prefer the evenings, the café organizes live acoustic music nights and karaoke nights to keep you entertained then as well. Dig into platefuls of amazing food while you belt out old classics and new hits, all in the company of friendly strangers at Drifter's.
Café Specialties: Chicken Stroganoff, Eggs Benedict, Trout, Mutton Rice
Price For Two: INR 600 – INR 900 (Approx)
Location: Manu Temple Rd, Old Manali
Timings: 9:30 AM to 11:00 PM on all days.
Conclusion
Culinary experiences will always be an integral part of a wholesome trip, and there's no better way to explore Manali than by visiting these quirky cafés. Whether you're traveling solo or in a group, if you'd like to meet fellow travelers to share your experiences with, do make sure to visit our goSTOPS hostel. Your conversations with fellow travelers might even fetch you some suggestions for a few unexplored and quaint cafés or special dishes that are waiting to surprise you!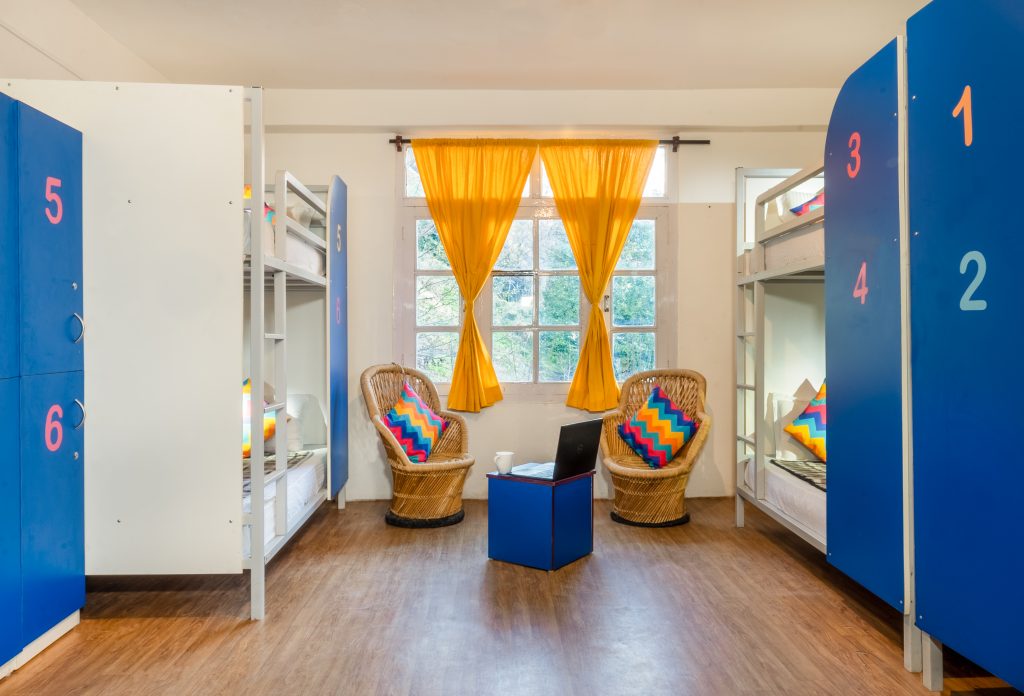 FAQs
Which Is The Most Visited Place In Himachal Pradesh?
The scenic beauty and rustic charm of Himachal Pradesh attract people from far and wide to soak in the serenity of the state. Out of all the well-known places, the hill stations of Shimla and Kullu Manali are amongst the most visited places in Himachal Pradesh. A glimpse of the snow-clad picturesque mountains and photogenic valley views are enough reasons for tourists to flock to these destinations.
What Should I Shop In Manali?
Along with trekking, sightseeing, and café hopping, shopping is yet another popular activity among travelers visiting Manali. From quirky Indian wear to unique handicrafts, the markets in Manali are nothing less than a paradise for all shopaholics. Tibetan and Himalayan handicrafts, Kinnauri and Kullu shawls and caps, thangkas (paintings), dorjes (ritual bells), prayer wheels, and woolen clothing are some of the popular things to shop for in Manali.
What Is The Famous Food Of Manali?
You're sure to enjoy the lip-smacking delicacies of Manali just as much as you're intrigued by the jaw-dropping views and serene landscapes of the hill station. Khatta, sidu, babru, patande, tudkiya bhat, kadhi chawal, Kullu trout, and chana madra are definitely some of the must-try dishes in Manali. This list will be incomplete without the mention of mittha, a special Manali delicacy prepared with rice and raisins and garnished with dry fruits.
Is Swiggy Available In Manali?
As of now, Swiggy is not accessible in all parts of Manali. The availability of its services may differ based on your location.
What Is The Best Time To Visit Manali?
The winter months from October through February are probably the best time to visit Manali. You can enjoy the chilly weather as well as the fresh snowfall. The atmosphere is perfect for enjoying some adventure activities and the milky white mountains are the perfect background for your Insta-worthy photos as well. It's also a great time to hop into the many cafés in Manali.