Manali is one of those evergreen holiday destinations that every Indian visits at least once in their lifetime. After all, what's not to love? There's so much this quaint hilltown offers. The best part is that Manali is a hill station for all seasons. Whether it's the sky blue of summer, the lush green of the monsoon, or the white of winter, Manali welcomes you with open arms no matter the season.
With the recent opening of tourism regulations in Himachal, a lot of you have your eyes set on a Manali trip. Manali is smack dab in the middle of the monsoon in August, so make sure you plan this out right. After all, you wouldn't want to be the reason your friends are forced to stay cooped up inside a hotel room, do you? Here are 5 things to do when visiting Manali in August!
Go Trekking
With the arrival of the monsoon, nature is in full bloom in Manali. Naturally, this makes for one of the best times to lose yourself in nature – figuratively, of course! While trekking in Manali is a year round activity, several trekking routes open up from June to September. You have a fair few choices at your disposal, so choose a trek that you can physically and mentally handle.
A popular trek to attempt is the Chandratal Lake trek, with a difficulty of beginner to moderate levels. The trek takes 3 to 4 days to complete, and the last leg of the trek involves a cab ride to the lake. The Chandratal lake itself is a sight to behold; situated at 14,000 feet, it lives up to its name of being 'crystal clear'. An extension of this trek is the 6-day long Hampta Pass trek, with moderate level trekking and rewarding views all along.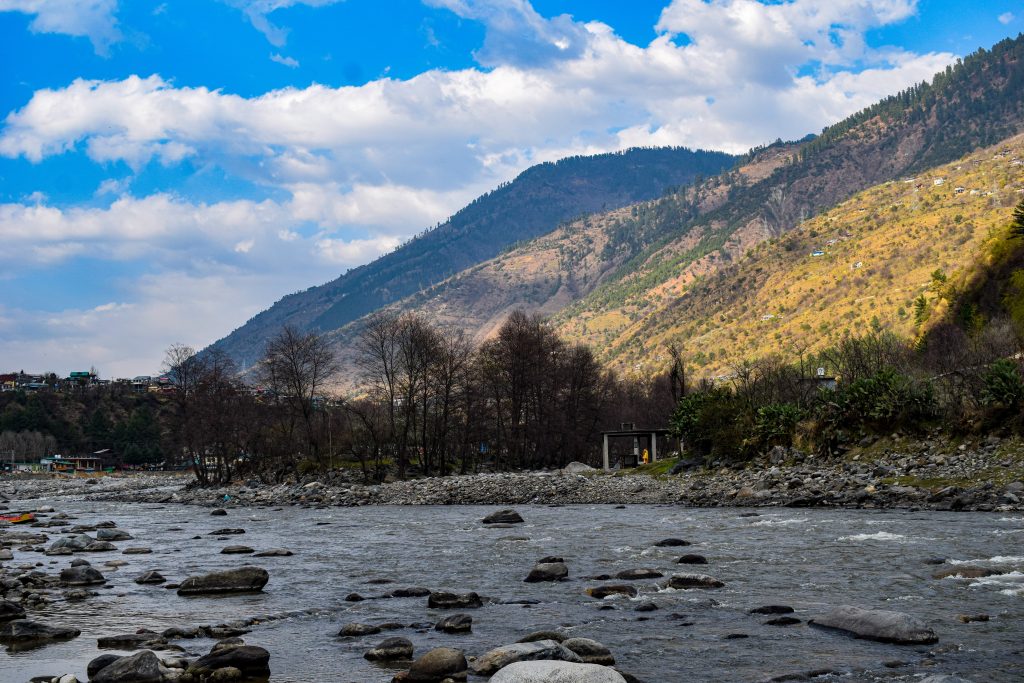 The Beas-Kund trek is yet another 3-day trek. But with this one, the might of the Beas river replaces the calm of the Chandratal Lake. Plus, since it's a fairly easy trek to undertake, all the amateur trekkers can give it a shot. The Beas-Kund trek covers around 47 kms, and reaches an altitude of just over 12,000 feet. Finally, there's also the Bhrigu Lake trek. A 4-day trek of moderate difficulty, it takes you through green meadows to the sky-blue Bhrigu lake at the end. Going on at least one trek should be one of your things to do when visiting Manali in August , since this is the best time to enjoy them.
Gorge On Some Food
As mentioned, August is when the rains grace Manali and the surrounding regions. But sometimes, the pleasant pitter-patter of a drizzle turns into the ferocity of a storm. And if the rain gods are particularly mad at you, a sudden landslide could cancel all your plans. Instead of moping around in your room or dorm, posting stories of the rain with #FOMO, head out into the streets.
Manali has plenty of wonderful food, a lot of which you can best experience from the many street food options around. And when you tire of that, step into one of the many wonderful and quirky cafes for a chai or hot chocolate break. In the meantime, here are a bunch of dishes you can sink your teeth into. No matter how heavy, the rain's got nothing on a belly full of delicious grub, so read on!
The cafes in Manali can serve you some delicious English breakfast, from eggs benedict to pancakes. But don't miss out on the Himachali crepe that is patande, made from milk, wheat flour and sugar. And if you'd rather have a classic brekkie with a desi twist, there's masala omelet to be found. Trust us, there's nothing like a piping hot masala omelet from a hole-in-the-wall restaurant while the rain pours down! Yet another local dish is bhey, made with thinly sliced and fried lotus stems.
From cafes to street stalls, you'll find river trout on practically every menu. This delicious fish is freshly caught and prepared with an array of spices, served with a slice of lemon. If you're a vegetarian, dig into some babru instead. Resembling pooris, babru is a type of kachori – dough fried and stuffed with black gram. Also dig into some iddu, a steamed cake of yeast and wheat eaten with ghee. Finally, for some traditionally filling, wholesome food, there's steaming hot kadhi chawal to be found all over.
Visit A Waterfall
Need we even mention how fun and exciting this is? Nothing compares to the thrill of hiking to a waterfall, first hearing the thunderous roar as just a murmur, getting louder as you approach it, coming in sight of it and finally getting up close and personal with the force of nature!
There are a couple of thrilling waterfalls you can see when visiting Manali in August, the most popular of which are the Jogini falls. These falls are located in the village of Vashisht which has religious significance – it is said to have been founded by Guru Vashisht, Lord Rama's teacher. All it takes is an hour's hike through wooded land and apple orchards for you to reach the base of the falls. This is where you first see the torrential water gushing down from a height of 160 feet. If you still feel particularly energetic, hike up another hour to the top of the falls. If not, this is an equally nice spot to sit back and let the droplets of water hit your face.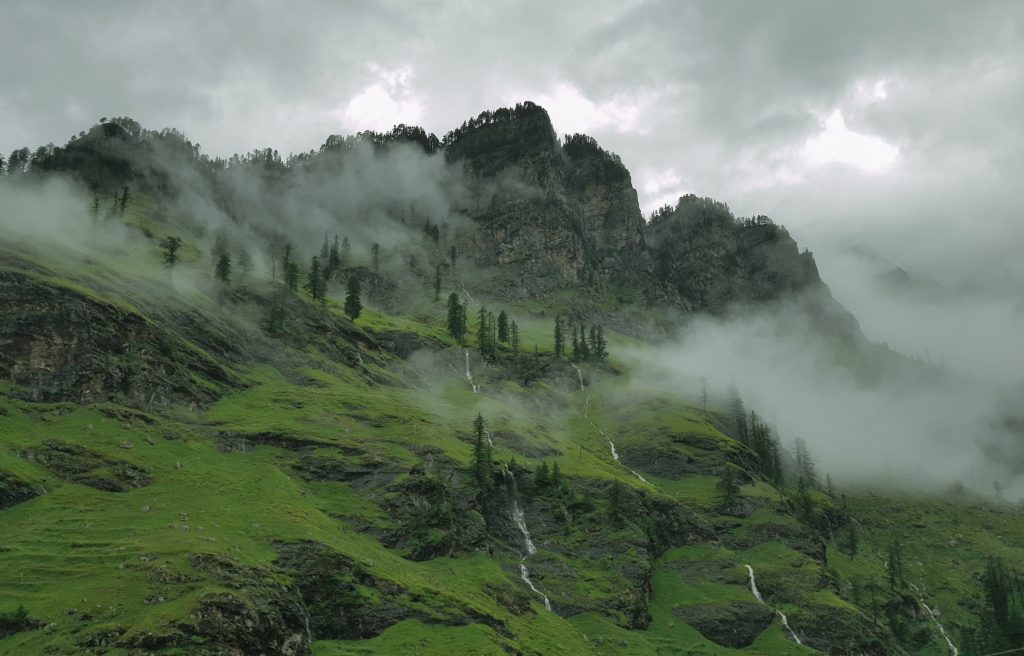 Another option is the Jana waterfall, located about 1.5 hours away from Manali. The waterfall itself is a pretty sight to behold, with a walkway created across the falls that can help capture those perfect photographs. However the real highlight here is the local, traditional cuisine found at the smattering of small restaurants and dhabas! Some even have a thali system that lets you sample a range of pahari dishes. There's also the much smaller Knoi waterfall that has a drop of 20 feet and makes for quite the adorable waterfall.
We hate to be the voice of the 'strict parents', but do pick a day when the rain isn't emptying itself out of the skies. Since it's the monsoon season, the waterfalls will still be swollen with water anyway, and choosing a dry day ensures you stay as safe as possible. Secondly, do not, and we repeat (in capitals), DO NOT attempt to get in the water and swim around. Don't underestimate the waterfalls, particularly at their peak in the monsoon.
Visit the Wildlife Sanctuary
Visiting Manali in August should come with an asterix-attached warning – the rain is unexpected and can cancel plans! Thankfully, the gorgeous Manali Wildlife Sanctuary makes for a great rainy day outside. The best part? It's quite accessible, a mere 2 kms or 15 minutes from the center of Manali. The sanctuary is home to lots of animals, some of which are the musk deer, Himalayan black bears, flying foxes, and the elusive snow leopards. Also keep an eye out for the many birds that flit around its trees.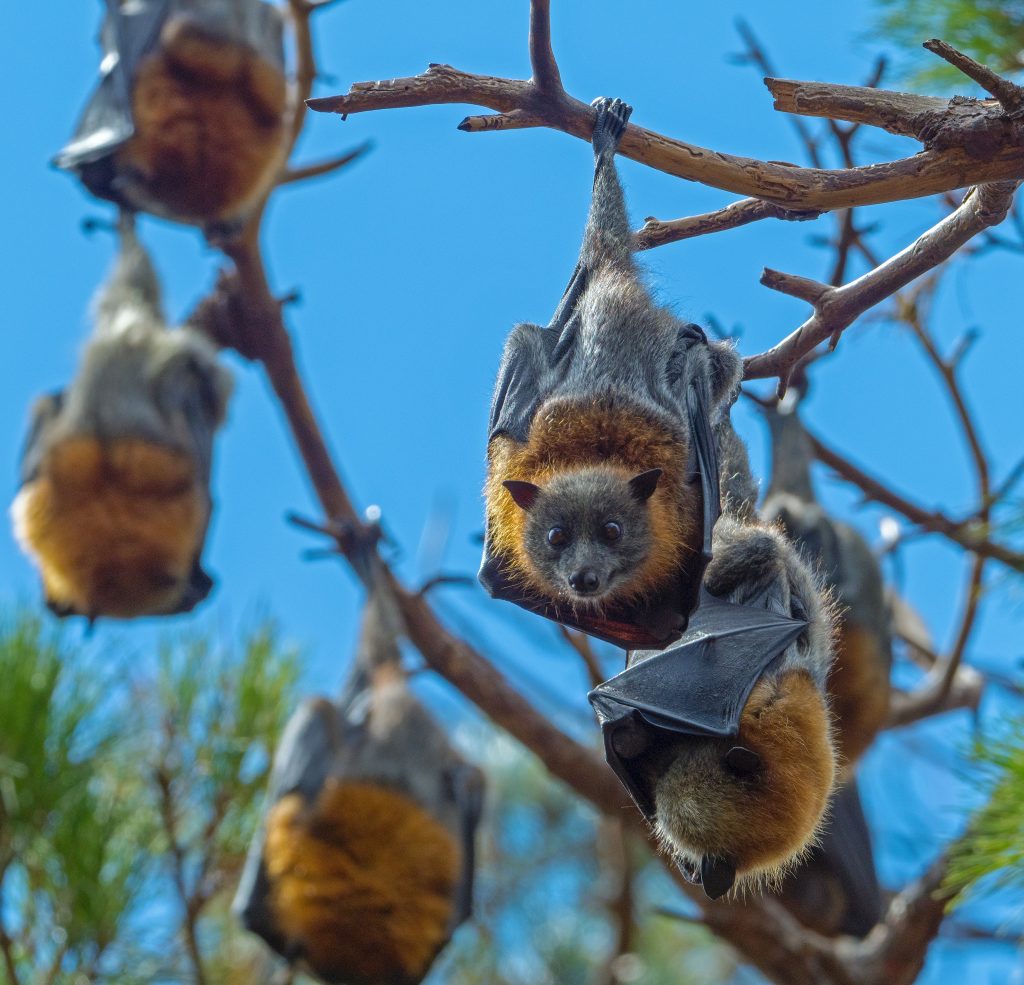 The sanctuary was established in 1954, and today covers around 3,180 hectares of land. It also sets up camps for visitors in the summers, but the rainy season sees no such arrangement. However, you can still keep an eye out for any wildlife you come across, and perhaps enquire about any of the nature and trekking trails. If nothing else, the park allows you to truly enjoy some solitude in nature without the crowd of tourists around. That, in our opinion, is an irreplaceable feeling.
Take In The Sights
If you're lucky and the rains don't mess around with your plans too much, you should definitely get in a bit of sightseeing. One of the top places to pop in to is the gorgeous Hadimba Temple.
The temple's history dates back to 1553 when the king of Kullu, Maharaja Bahadur Singh, constructed it. He dedicated it to Hidimbi, the wife of Bhima from the Mahabharata. It really is a sight to behold, not just because of the beauty added by the towering deodar and pine trees that surround it, but by the structure of the temple itself. It has a pagoda-shaped roof with four tiers tapering to a point. A wooden carved doorway is the entrance to the temple.
A stone's throw away from the temple is the Museum of Himachal Culture & Folk Art, so unsuspecting you might just miss it. The museum houses an interesting collection of the state's history and culture, from models of forts to traditional face masks.
Interestingly, Manali also has a fair bit of Buddhist influences, and you can actually drop by a monastery. The Himalayan Nyingmapa Gompa is located very close to Manali's Mall road, and is an abode of peace and serenity. It was built in 1957, and houses a statue of Buddha two stories tall.
Finally, make sure you drop by Manali's markets and bazaars to rummage through the many souvenirs and trinkets. You can choose from Tibetan and local handicrafts, woollen shawls and clothes, kinnauri shawls, kullu caps and tons more. The Mall Road is a great place to head to, since it has a little bit of everything to buy.
Conclusion
We're hoping your list of things to do in Manali has expanded, and if you feel like we've missed out on something, make sure you write in to us! In the meantime, remember that the weather takes the final call on these 5 things to do when visiting Manali in August. Luckily for you, it's rare that the rains get torrential enough to keep people holed up indoors.
However, in the event that it does happen, wouldn't you prefer cozy rooms, funky lights, games, movies, a pool table, and fantastic company to a dull hotel room? And what if we told you this arrangement is actually cheaper than some poky hotel? Head to goSTOPS Manali for all of this, plus a campfire and some views to kill for! You now have one more reason for visiting Manali in August, so get planning!
FAQs
Is Manali Safe In August?
The high rainfall in Manali could change or cancel your plans when you visit in August. Additionally, landslides caused due to the rains can block roads and highways. But this isn't a regular or expected incident, and there are always other things to do in Manali should this be the case. We must add – heed weather warnings and don't take risks.
Is August A Good Time To Visit Manali?
This depends on your travel preferences and your ideal itinerary, since the things to do when visiting Manali in August all depend on the weather. August sees a lot of rain, so be prepared for sudden changes or cancellations in your plans. At the same time, it's perfect to trek around, hike to a waterfall and even get in some regular sightseeing. Certain adventure sports are not available in August, which may deter you from making the trip.
How Is The Weather In Manali In August?
Due to the presence of rain and humidity, coupled with the altitude, Manali sees low temperatures in the month of August. The mercury averages out at around 15°C, and can drop to as low as 8 to 5°C in the nights. But days without rain can lead to higher temperatures hovering around the 20's.
What Is The Best Time To Visit Manali?
This depends on your travel choices. Do you want clear weather to travel around a lot and head out for sightseeing? Summer time (April to June) is ideal for you. The monsoon (July to September) opens up a lot of trekking routes, while winter (October to March) has a lot of snow-related activities.