Let's face it, we all deserve to take a break from our WFH routine. And when adding some plants to your workspace or getting a new work chair doesn't really cut it, it's a sign that it's time to hop on the workation trend! What's a workation? It's where a green and quiet place that's probably set up as your desktop wallpaper right now becomes your new workspace.
Now, you want it to be a place devoid of the sounds of a busy, chaotic home,one in which the cooker whistle goes off at the same time you're asked to do laundry plus collect a parcel all while attending that work call. Besides picking a quiet place, there should be other conditions you set to be able to realistically take your work on a vacation with you. We'll do the job of guiding you on how you make a workation work out for you with our straight-to-the-point, no-nonsense guide to workations.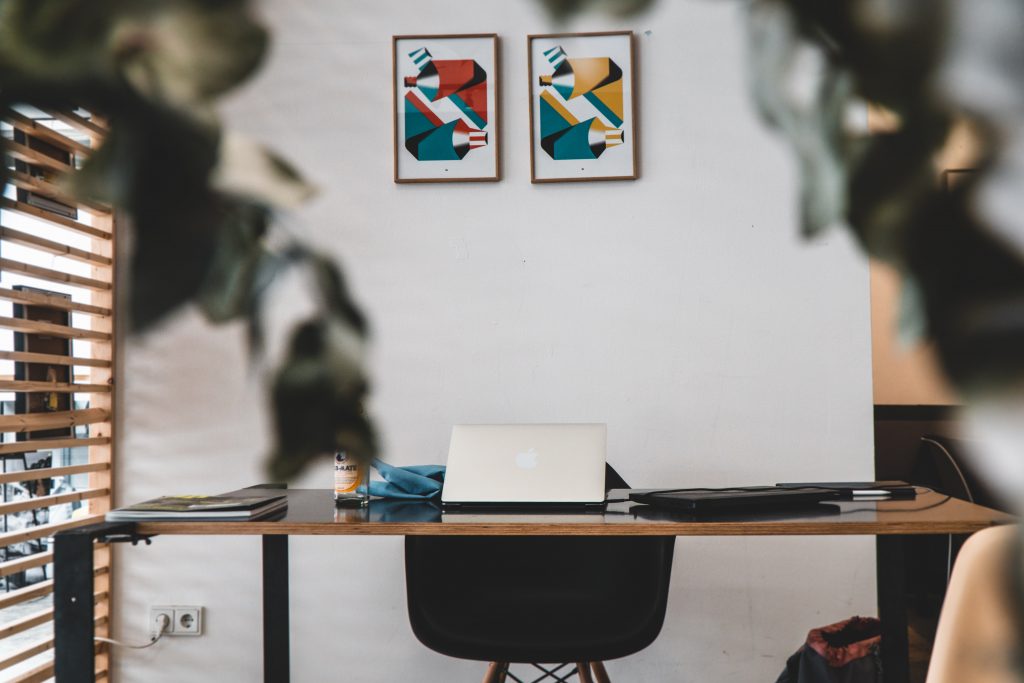 Your Guide To Workations: Proper Planning 
You Have To Create A Foolproof Itinerary
A common mistake that people make when planning a workation is not planning their time well enough. If you go on a workation without deciding the sites you want to visit on which day and for how long, things will quickly turn topsy-turvy.
To avoid that, it's best to plan things to the tee! Yes, even plan the tees and clothes you'll wear. Planning the outfits you'll wear in advance will save you time (you'll thank us for this tip). Decide the clothes you'll carry for work mode, the restaurant you'll eat at and even the breaks you'll take. Yes, you'll have to divert a ton of attention to planning your travel itinerary, much more than a normal vacation. But our guide to workations recommends you take this seriously to make your work+vacay trip a success.
This is because on a workation, doing things on a whim ideally isn't a good idea since there's going to be work involved. You have to plan what must be done at the work desk and after you leave the work desk.
You've Got To Find Work-Vacation Balance
Finding a work-vacation balance is a tough one but fortunately the accommodation you pick can tip things in your favour. Remember that the stay can make or break the zeal of your workation. When it's time to work, you want your stay to be a haven with high-speed internet, a good desk, no background noise or pets to distract you from work. The reason is that you want to get your work done in time, switch your laptop off and turn on vacation mode. 
If your stay has too many distractions around, you'll be stuck with work and your plans to enjoy the place you're visiting will also get delayed simultaneously. Find things at the accommodation you pick that will boost your productivity and not bring it to a complete halt. For this, you'll have to do some research on the stay. Look at pictures, read reviews and see if the place has spaces with a great view and quiet work areas.
Consider Convincing Co-Workers To Join
If you feel you'd have a difficult time going on a workation alone, convince a few team members to join you on the trip. With the company of colleagues that also have to work deadlines to meet, you'd probably be able to pull up your sleeves and get things done. Teamwork makes the dreamwork, right?
Another added benefit is that you get to split costs. Things could fall cheaper if you go with a group as costs eventually get broken down into smaller amounts when you share meals, a vehicle or a stay. You can look for packages that offer discounts to groups and take advantage of that as a team.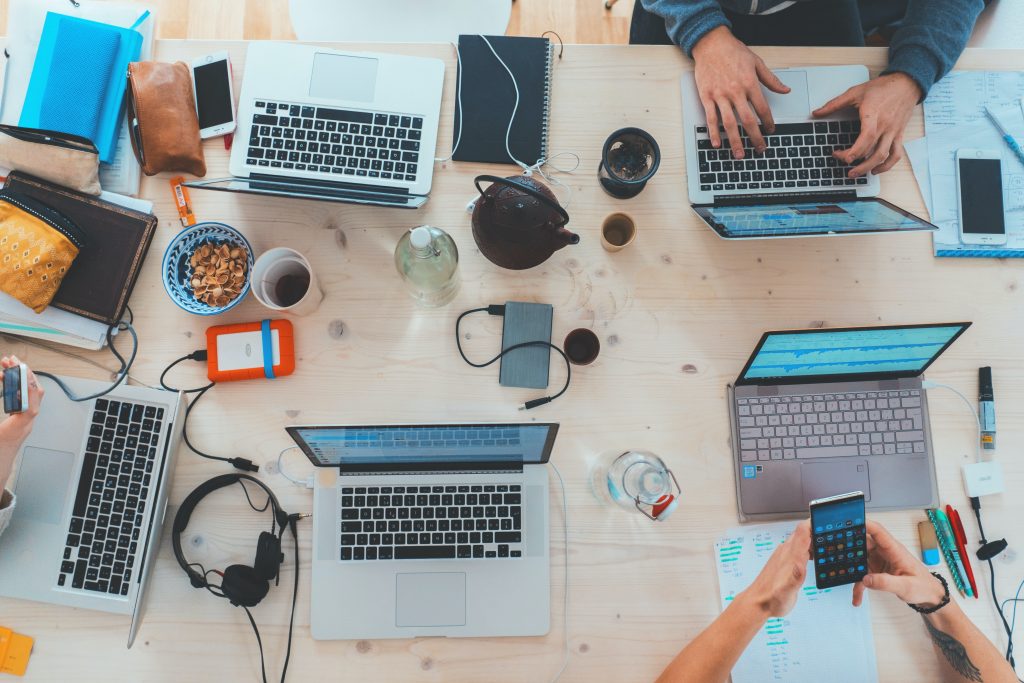 In case your colleagues don't wish to join you on a workation, you can still find people at the property that have also come to work. It won't be that difficult since the trend of a workation has truly spread like wildfire. Take advantage of that and sit around fellow travelers working+vacationing like you and voila! You've automatically created an environment that's work-friendly.
Recharge From Time To Time
When on a workation, you have to take short breaks to recharge yourself and work efficiently. Take short walks in the back or front yard of the property you select to stay at. Pick a place that probably has coffee shops and eateries around, that way you can hop there for a quick bite from time to time. Ideally, try to stick to eating healthy meals so that your mind stays fueled and not lethargic.
They say you are what you eat, and if you eat too many potatoes you could feel like a potato while working too. Now that's a scenario that your boss won't approve of. To ensure you're functioning at a good pace when you work, take that extra effort to pick proper meals and less junk.
Besides fueling yourself with food, make sure that you're also charging your electronics. A good rule of thumb and guide to workations that are successful is to always keep your phone and laptop at 50% and never let it run below that. 
Additional Things To Keep In Mind
Seek Discounts – Workations can quickly become an expensive affair if you don't put a cap on the budget. Make sure you know how much you're willing to pay and avoid going above that number. For your stay and meals, make sure you're taking advantage of discounts and not paying full price.
Use 8-14 Days For The Workation – Any good guide to workations will cover the duration. Ideally, you want to spend over a week working out of a place with a view to make the trouble worth it. If your workation is too short, time will most definitely fly out the window. To enjoy both (work + vacation) buy yourself more time and donate it to your workation.
Make Plan B If You Fall Sick – Falling sick can be a bummer on a workation but it can happen to anyone. To avoid feeling under the weather, do the basics like getting enough sleep, hydrating (reminder for you to drink water right now too), snacking healthy and taking breaks. If you don't seem to feel better, ensure you have a plan to isolate till you don't feel out of sorts.
Set Ground Rules From The Beginning – Before you leave for your workation, have an open conversation with your boss/manager about the fact that you're going. Understand the weight of the work you have and be responsible enough to set deadlines to complete it. Discuss days on which you won't be available since you'll be commuting, and reschedule things in a manner that you're still getting your work done in time.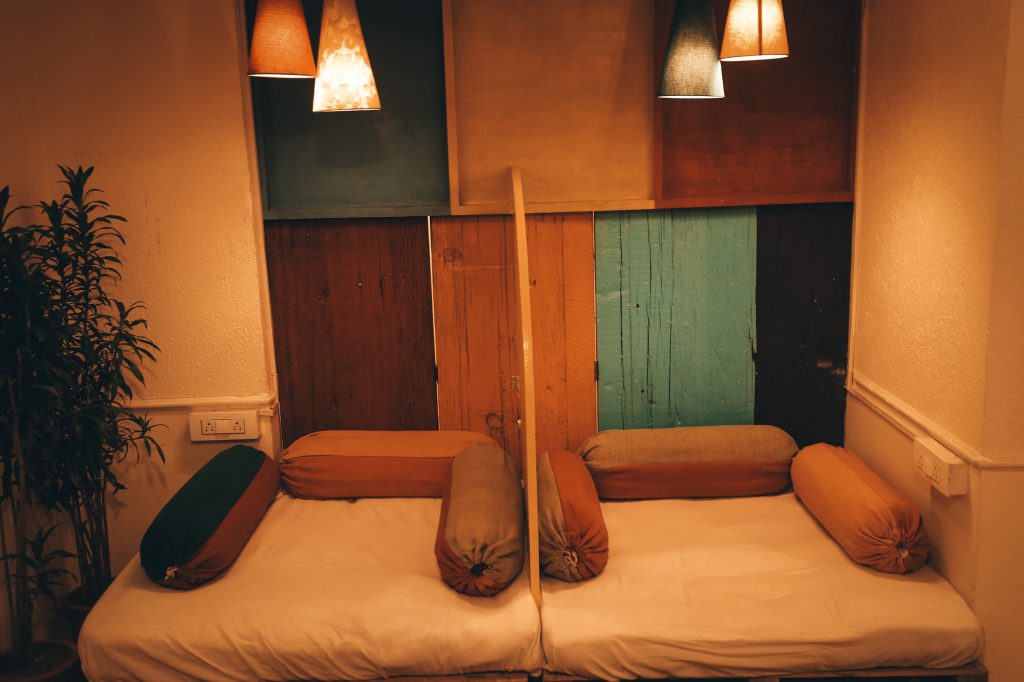 Best Places For A Workation In India
Workation In The Mountains
Himachal Pradesh is a favorite destination among travelers who hear the mountains calling out to them for a workation. Among the many beautiful villages that you can work from, the top picked ones are Mcleod Ganj, Palampur and Dalhousie. Among these 3, Palampur as a workation destination is the quieter, less mainstream one.
At any of these locations, you'll be surrounded by beautiful vistas. These small settlements are the perfect place to slow down and spend your free post-work time visiting villages, monasteries and cafés in the area.
For Beachside Workation Destinations
For beach lovers that want the positive vibes of sun, sand and sea added to your workation, head to Goa or Pondicherry. These two remain the most popular choices simply because it's fairly easy to find your own corner of quiet and peace in these destinations. Both Goa and Pondicherry are also pretty tourist friendly and not deserted workation spots.
Conclusion
There's an endless list of more places that you can pick for a workation. Be picky about it and choose the destination that allows you to avoid being a dull Jack (all work and no play). Follow all the advice covered in our guide to workations, and you'll get that perfect break from the monotony of everyday life. Lastly, to make sure you're not burning a hole in your pocket while you enjoy, check out goSTOPS #WorkAwayFromHome offers to cut down your workation costs.
FAQs
What Are The Top 5 Workation Destinations In India?
Goa, Udaipur, Pondicherry, Dharamshala and Darjeeling are the top 5 destinations getting plenty of attention for those interested in going on a workation.
What Should I Bring For A Workation?
When you pack for a workation, make sure you're carrying your laptop, phone, portable chargers, earphones, adaptor, an extension cord (if you need it) and anything else you need to get your work done efficiently. Also, carry a few healthy snacks to munch while you work.
How Do You Plan A Workation?
For a successful workation, you have to spend time picking the right location. The stay you pick is going to play a big role in making your workation a hit. Pick a place with good network so you can work at full productivity and then unwind at a beach, cafe or hammock in close proximity to the vicinity. Make sure you follow all the tips in our guide to workations to get it right.
How Long Is A Workation?
Ideally your workation should last 8 to 14 days so that it's not a dull getaway where you rush through work and sightseeing. To get sufficient time to enjoy the destination and boost your work productivity, dedicate at least a week for a workation.