Are you more like Bunny from Yeh Jawani Hai Deewani or the three best friends from Dil Chahta Hai? Do you like to plan your trip down to every detail or does spontaneity give you an exciting adrenaline rush? No, this isn't a Bollywood quiz, but a question for the traveler inside you. While there are different kinds of travelers out there, planning the perfect travel itinerary could very well be on the checklist of many. Along with helping you draft a plan, an itinerary also helps in maximizing your time and resources for the trip.
But what's the right way of planning an itinerary? If you've been wondering the same thing, let's clear your doubts up right away. There isn't any one ideal way of creating an itinerary, but there sure are several tips on planning the perfect travel itinerary. That's exactly what we want to help you with. Keep reading to know about these travel hacks and tips that can help you plan the perfect trip you've been dreaming about!
Choosing The Travel Destination
The very first step of your travel journey would be to choose the perfect destination you want to explore. If you've already created a bucket list, you can easily pick a destination from there. But, if you're traveling solo for the first time or aren't ready with your wish list yet, you can start now by listing a few places that scream out to you or have always held your interest.
You can also browse through some travel blogs or scroll through Instagram for inspiration. If you're still confused about the ideal destination, start off by listing down the top few names on your mind on a paper. Then, take other factors into consideration like timing, budget, and logistics to figure out what suits you best. Let's take a closer look at these other essentials of travel so you can plan your itinerary accordingly.
The Timing Of Your Trip
Which season you're traveling in will influence your itinerary to quite an extent. For instance, if you're visiting Karnataka in winter, then you can definitely plan a day for all your adventure activities at the beaches and waterfalls. But you might have to plan a different itinerary if you wish to explore the state during the monsoon. Research the best time to travel to your preferred destination, so you know which locations and activities you can include in your itinerary.
Along with the season, you also need to figure out the length of your trip. If you're only planning a week-long trip for an entire state, you'll have to draft your itinerary to include locations that are well-connected and easily accessible. The duration of your trip will also be a huge factor in determining your travel costs. Spend some time thinking about these factors so you can start planning your budget accordingly.
Drafting A Budget
No matter how big or small your travel plans are, their success largely depends on your decided budget. Few things are as disappointing as getting all hyped for a trip only to realize you're limited by your budget. This is why it's important to keep a realistic view of your budget before planning activities for your itinerary. If you've begun planning your trip in advance, simultaneously start saving on the side. Also, look out for advance bookings that are available at cheap prices.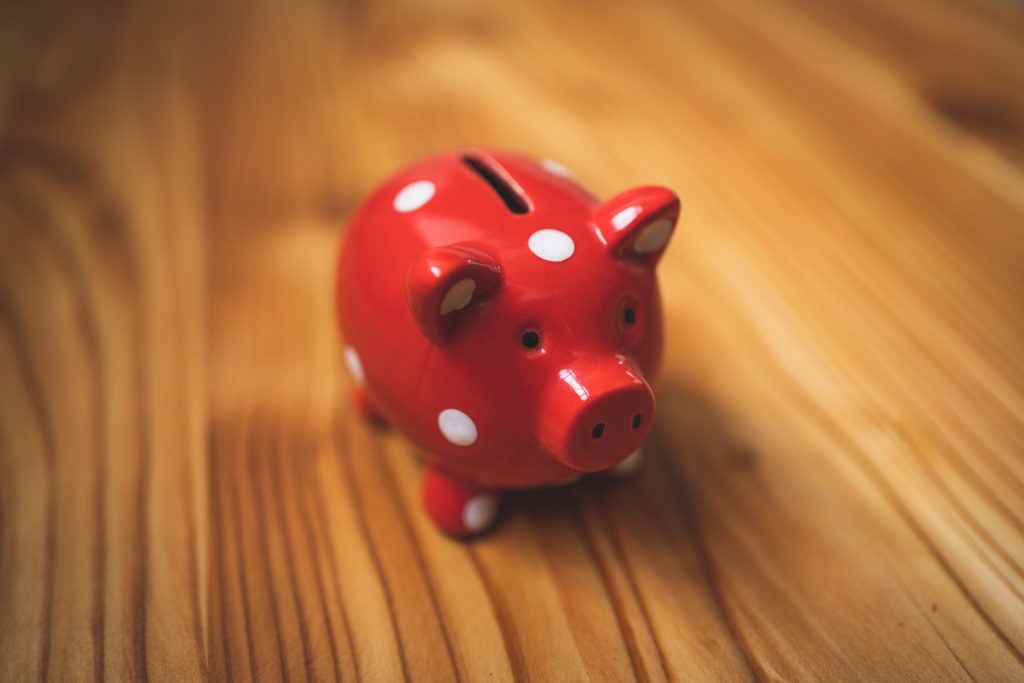 You can scour the market for cheap deals on flights and hotels, or you can also plan a trip in the off-season. It's always better to budget for a bit more than you anticipate you'll spend to have a backup in case any unpleasant surprises or unforeseen situations occur.
Planning The Travel Logistics
Once you've chosen your destination and planned your budget, you can dig further into the details of your itinerary. Plan out the activities you wish to indulge in and figure out the arrangements for them as well. Here are a few travel logistics you'd need to account for when planning the perfect itinerary:
Number Of Locations To Be Explored
What's interesting about planning an itinerary is that so many aspects are interrelated, fueling the excitement for your trip. If you're a travel enthusiast looking for a fun-filled trip, you'd probably want to explore as many locations as possible.
But this will also be influenced by the duration of your trip. If you're planning a 2-week trip to Rajasthan, your itinerary should cover major cities like Udaipur, Jodhpur, Jaipur, Jaisalmer, Ajmer, and Pushkar. Try planning activities at different locations, but also ensure you keep some buffer time for switching between locations.
Transportation
It's a given that you'll be making arrangements for traveling to and from your destination. But it'll also be helpful if you plan for transportation within your travel destination. Read up a little about the local transportation available in a particular area and keep in mind the convenient points from where you can access it.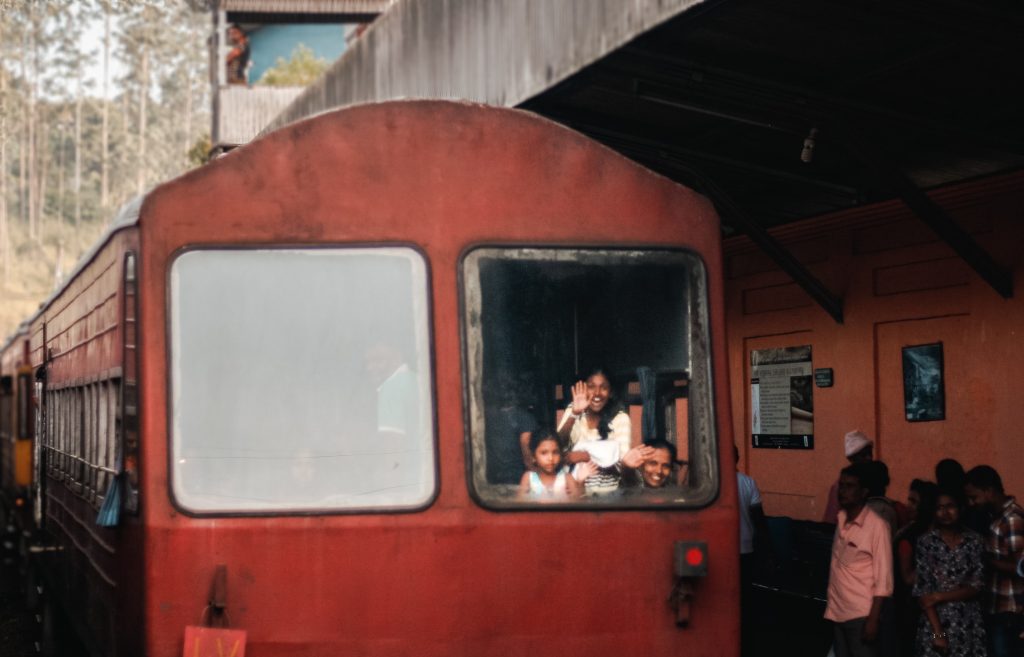 You wouldn't want to skip out on your activities at the last moment just because you couldn't figure out the mode of transport, right? If you aren't sure of the local transport systems, you could also inquire about private cabs or vehicles that are available on a rental basis. Another way of going about this is simply choosing locations or activities that are close to each other. This way, you don't have to worry about the time lost in traveling to and fro.
Accommodation
Making arrangements for your accommodation in advance is a good idea, especially if you're on a short or a time-bound trip. Early booking might fetch you some great deals and if you're traveling in a bunch, you can take advantage of some group discounts as well (just like our goSTOPS Group Bookings).
Ideally, try finding a hostel or a hotel at a convenient location from where transportation to other areas is easily accessible. You can book your accommodation at different locations if you're planning a short trip or you may choose to confirm booking at a single location and then plan ahead as per the suggestions of the locals.
Plan Together
When you're traveling with a partner or a group of friends, do try and involve everyone in the planning process. Yes, this can be a little time-consuming and will take a little longer than expected. But, planning your travel itinerary together will ensure that activities are planned keeping everyone's interests in mind. Preferably, try finding like-minded people to go on a trip with so you can make the most out of your experience. If you're traveling solo, taking suggestions or recommendations from travel enthusiasts can work in your favor. This is the difference between a mediocre outline and planning the perfect travel itinerary.
Prepare & Pack
Less is more. This has to be the golden rule when packing for your trip. But this doesn't mean you under-pack and have to spend unnecessarily on things you could have brought along. There's a thin line between stuffing your luggage with extra or non-essential items, and making space for essentials.
The best way to prepare your packing list is to research your travel destinations, the prevalent weather, and the appropriate dress codes, if any. For instance, if you're planning a beach vacation, cute and comfortable beachwear, slippers, and some sunscreen would be some essentials to pack. Similarly, if you're planning to visit the hilly areas during winter, pullovers and woolen clothes will take some space in your travel bags.
Apart from the required clothes, accessories, and toiletries, it's always a good idea to carry a basic first aid kit and all the medicines you personally require.
Be Flexible And Enjoy Your Trip
As much as you'd wish to tick off all things on your itinerary, there might still be a few aspects that are totally out of your control. For instance, the weather may turn bad suddenly or your bus might break down, and these won't be things you've accounted for in your itinerary. This is also why you should avoid planning your itinerary right down to the last detail.
Keep some flexibility to add a little spice to your travel itinerary. Besides, some of your most memorable moments could genuinely be those that were totally unplanned! Whether you're able to stick to your itinerary as planned or not, enjoying every moment of your trip has to be your ultimate goal.
Conclusion
Different types of travelers might argue about the need for an itinerary, but there's no denying the fact that a well-planned itinerary can definitely enhance your traveling experience. That said, there isn't any right or wrong way of planning an itinerary, as long as it's realistic and practical. And while you may plan out a few activities in your itinerary, do make sure to keep room for random suggestions and spontaneous plans as well.
At times, our fellow travelers can have some quirky tips up their sleeves. They can not only share some fun tips, but also suggest a few hidden places that are waiting to be explored! Don't forget to check out our goSTOPS hostels, where you can bump into such like-minded, fun travelers. Thankfully for you, we're in 20 different locations across the country, so there's sure to be a goSTOPS hostel for your destination. Planning the perfect travel itinerary? You know where to stay!
FAQs
What Is The Best Way To Make A Travel Itinerary?
Like we've shared before, there isn't one perfect itinerary that is apt for all types of travelers. Depending on your travel mood, destination, timing, and budget, each itinerary might be uniquely different from the others. But the key to making the most out of your travel itinerary is to organize all the relevant details and yet keep enough room for flexibility and spontaneous plans. Just follow a few tips we've mentioned above and we bet planning the itinerary will be as fun as enjoying the travel experience!
Why Is An Itinerary Very Essential In A Tour?
A travel itinerary helps you manage your time on a tour as well as with estimating the expenditures beforehand. An itinerary comes especially handy when you have to visit a number of attractions but in a limited time. Researching the places you wish to visit and drafting an itinerary accordingly will ensure that you maximize your time and resources on your tour. All in all, an itinerary is essential to make the most out of your tour.
What Are The 3 Rules Of Flight Itinerary Planning?
A flight itinerary refers to a schedule that involves information about the origin and destination of a traveler. The 3 basic rules of flight itinerary planning can be categorized as:
Avoid crisscrossing or passing a single destination back and forth multiple times.
Avoid backtracking or returning over the same course of route.
The fewer the number of carriers used, the better it is.
Which Are The Best Trip Planning Apps?
Planning a trip involves a number of tasks that need to be taken care of, right from ticket booking to researching hotels and making room bookings as well. Fortunately, there are a number of travel apps out there that can efficiently help you with all these tasks and save a lot of time and energy. Among all the popular ones, HolidayIQ, Airbnb, TripAdvisor, and Google trips Travel Planner are some of the best trip planning apps in India. To know more about some other apps, do check out our Best Travel Apps blog as well.