What strikes me about whenever I travel someplace, or someone comes around to my city, is the way we showcase our city, and inevitably it always starts with 'food and delicacies' ! We intrinsically link food to what we think or know of the city!

Let's play a little game… so what is the first thing you think of when I say Roma? (Okay, maybe even the third) but it will be Pastas, or delicious, mouth watering pizza! Chennai could be the Dosas, and Chandni Chowk could be dahi bhalla's or Chole Bhatura ! (Okay, that gives me quite the imagery…)

But this game did make one thing clear to us. Travelling's big chunk (pun intended) is the food! So, if you are travelling around India, these are the take on places to explore the food with a group of foodies just like you, waiting for the diverse taste of India!
Jhal Muri in Calcutta,The Queens Capital of India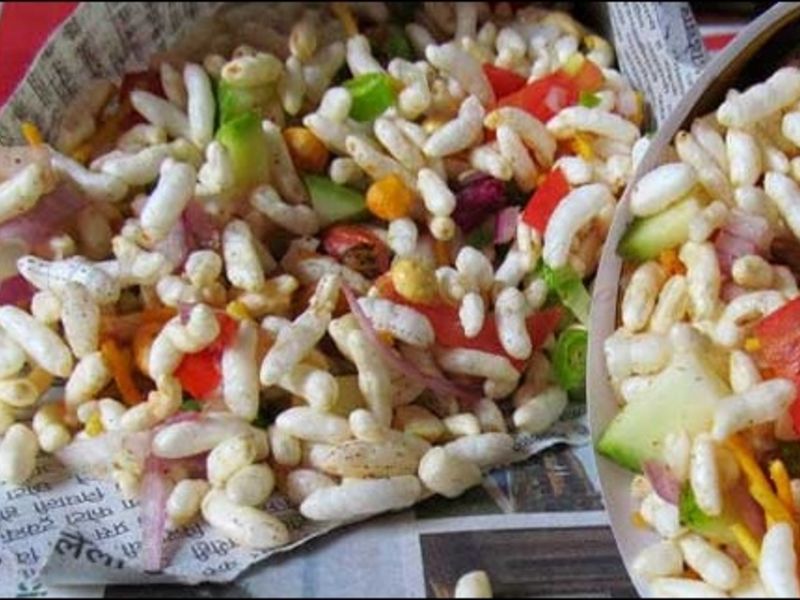 Image Source: Lifestyle MithilaConnect
The myriad of flavors which comes with the lightness of rice puffs and the tanginess of the chutneys can never be explained better! If you ever find yourself in the Queens capital of India, this is the first mix of flavors to set your palate running!
Chole Bhature In Delhi,The Capital Itself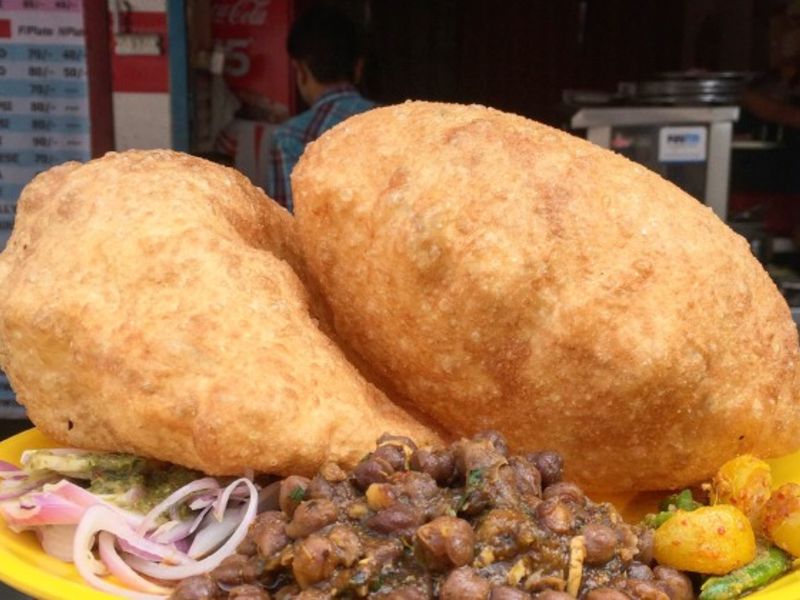 Image Courtesy: Curly Tales
If you're in Delhi, The first things you spot on a lazy afternoon, bright morning, or a dim evening are chole bhautre wala's specking around the corner. The combination of spicy chickpeas with fried dough, and a dash of lemon will set the taste to move ahead with more delicacies The capital has to offer, but this is a must- try!
Birayani of Hyderabad,India's city of Nizams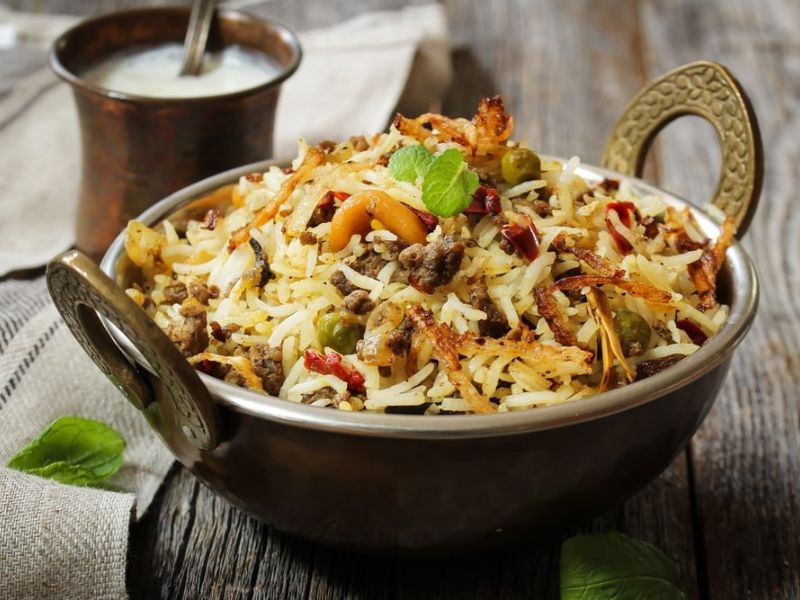 Image Courtesy: Lifestyle Asia Hong Kong
There can be plenty of variations when it comes to this one dish, suitable for vegetarians and non-vegetarians. There can be chicken birayani, vegetarian, mutton, lucknowi, Mughlai, kashmiri… and the list goes on. This one needs time, patience and plenty of work to be prepared, and when you taste, you'll finally understand why!
The Pav Bhaji of Mumbai,The Gateway of India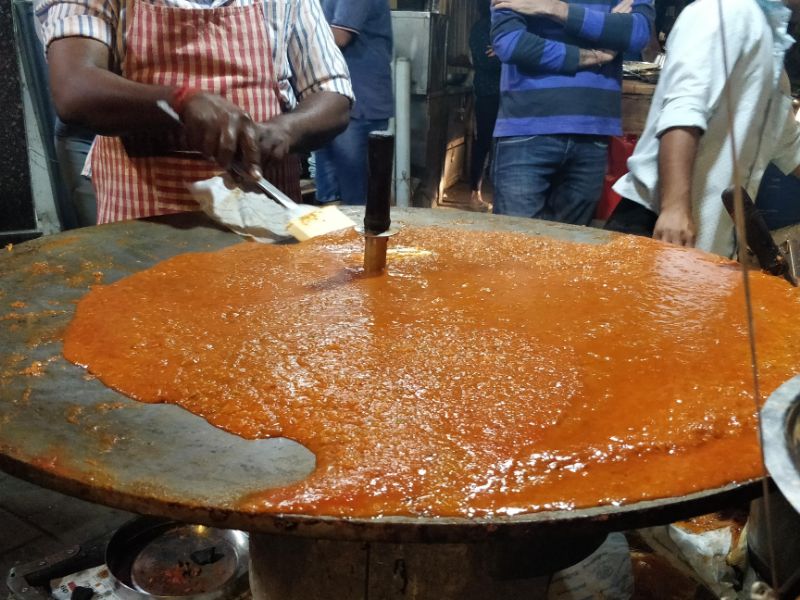 Image Courtesy: Reddit
A spicy curry of mixed vegetables (bhaji) cooked in a special blend of spices and served with soft buttered pav (bread bun shallow fried in butter), is any Indian food lover's dream. The boiled and mashed veggies give it a smooth yet chunky texture while specially blended Pav Bhaji Masala gives it a irresistible,mouthwatering aroma and taste –and with a piece of buttery shallow fried bun is heaven in Mumbai !
Dosas in the streets of Chennai,The Banking Capital of India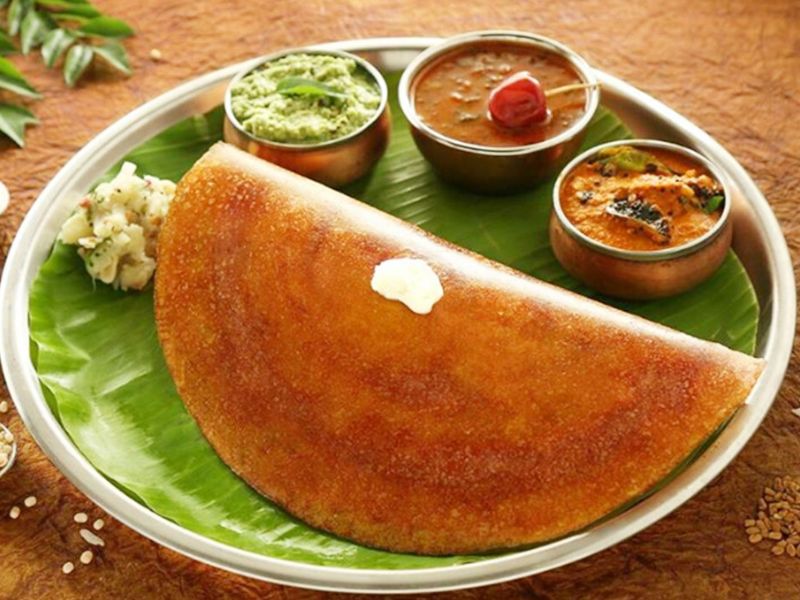 Image Courtesy: GQ India
Dosas can come in different forms and textures, but is a popular south Indian dish made of lentils and rice, and with a thin batter spaced out, and variety of fillings that can be from very hot, to not hot at all ! and isn't it just glorious that you don't have to calorie count with this serve ?
Goan fish Curry in Goa,The Party Capital of India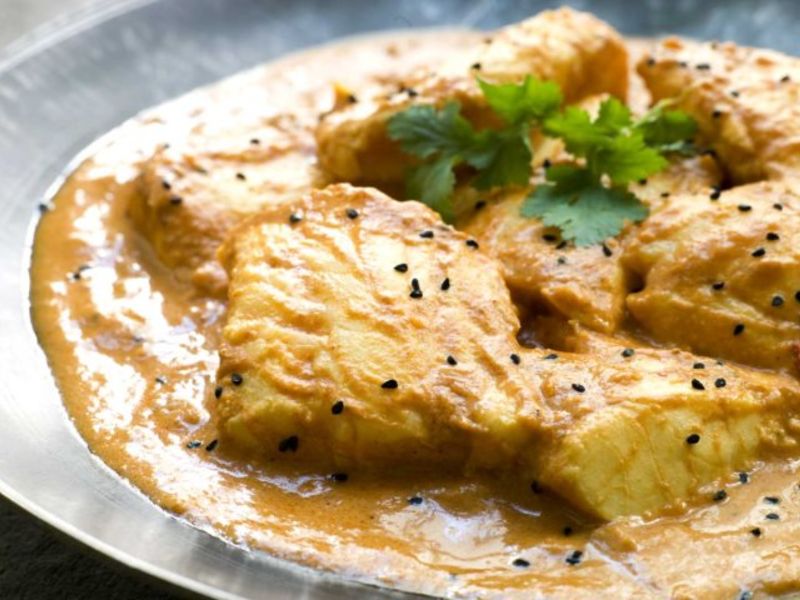 Image Courtesy: The Goa Experience
Only one of the many delicacies that the coastal state has to offer, the goan fish curry is a delight for the one with the taste for seafood. Usually prepared with the marinating of the fish, (or even prawns and other seafood can be infused for a varied dish), and then the addition of an elaborate paste, with masalas and flavors of the south and the sea, along with the sweet coconut and tangy tamarind, this is a treat which you cannot miss!
Misal Pav of Pune,The Oxford of the East India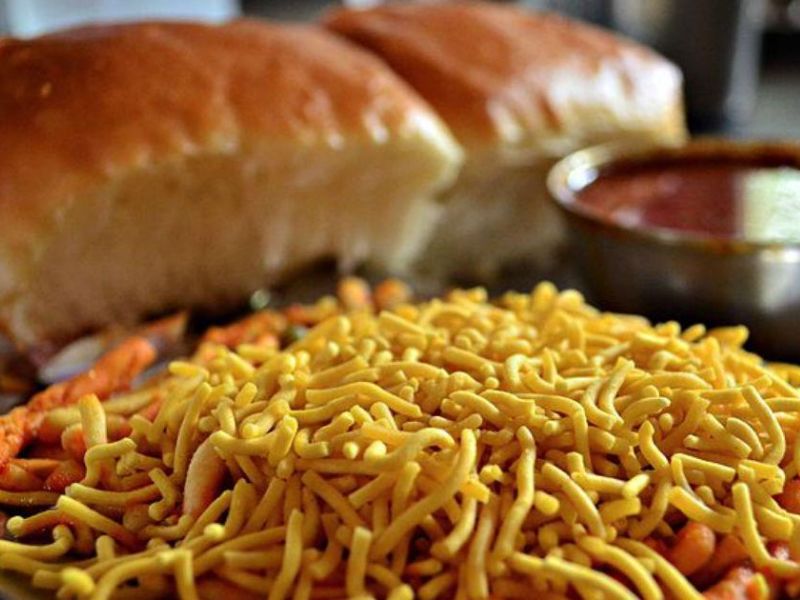 Image Courtesy: Whatshot
Misal pav is a unique blend of chaat and pav bun famously served as snack in Maharashtra. This Indian side dish is native to kohlapur and relished with pav buns, but can be plenty and famously found in Pune.
This quick snack can be easily made by sauteing soaked white peas. The dish is healthy for snacking and light on your stomach. The masala for curry can be made by mixing up a blend of spices with onion and tomato. There is added farsan on the top, after the gravy is ready to be eaten. The flavors of the chaat are unique and something you can't match with any other Indian snack.
Rajasthan Thali in Jaipur,The Pink City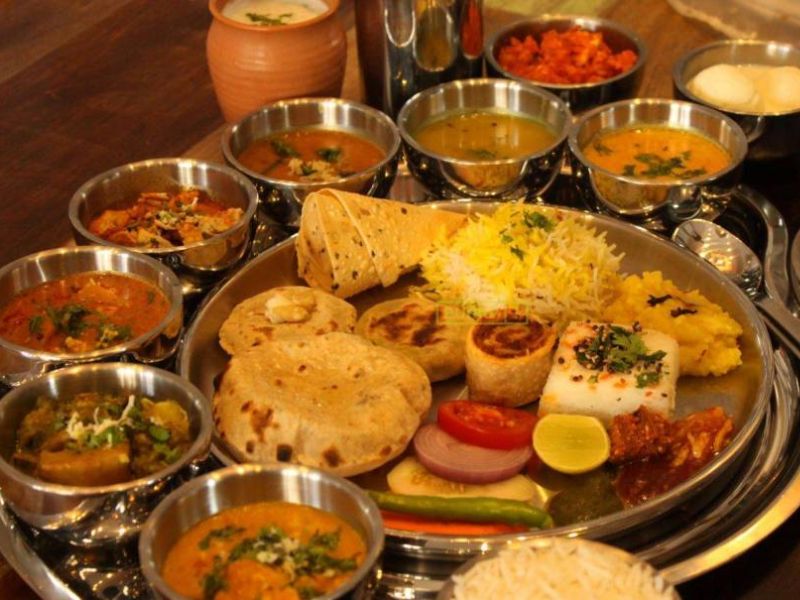 Image Courtesy: Whatsuplife
Rajasthan has its own twist on Indian food and the varieties of different combinations of sabzis and chutneys it has to offer. Whether it is something as basic as dal baati choorma, which Rajasthan is famous for, the one in all; thali encompasses the best food of the land. From savory to sweet, you will find yourself wanting more, when the piping hot chapattis are served.
Litti Chokha in Patna,The great land of Asoka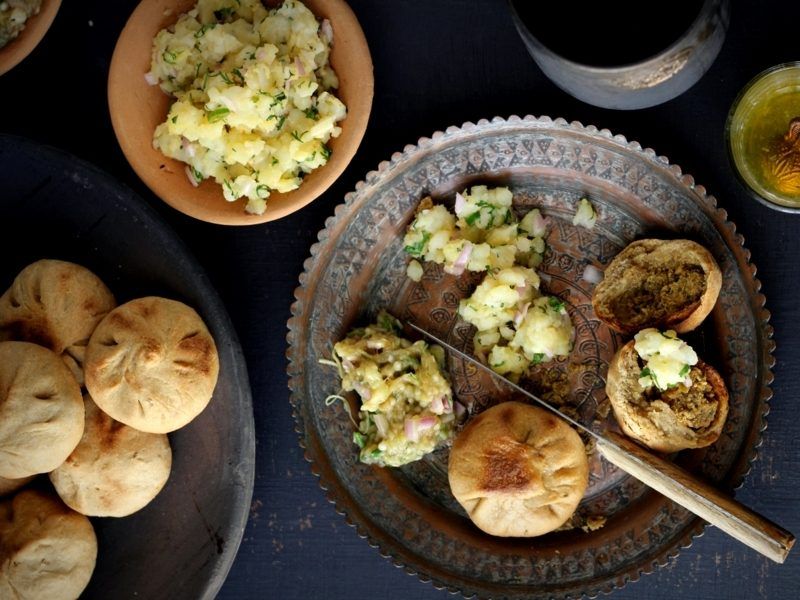 Image Courtesy: PatnaBeats 
Although this food has made its way to most of the metropolitan cities of India, the uniqueness of this dish cannot be possibly compared to what it is served like, when you find yourself in Bihar. It is essentially a dough ball made up of wheat flour and stuffing made of sattu (roasted chickpea flour), which is marinated and mixed with varieties of spices to be finally roasted and then served.
Khandvi in Ahmadabad,The Business Captial of India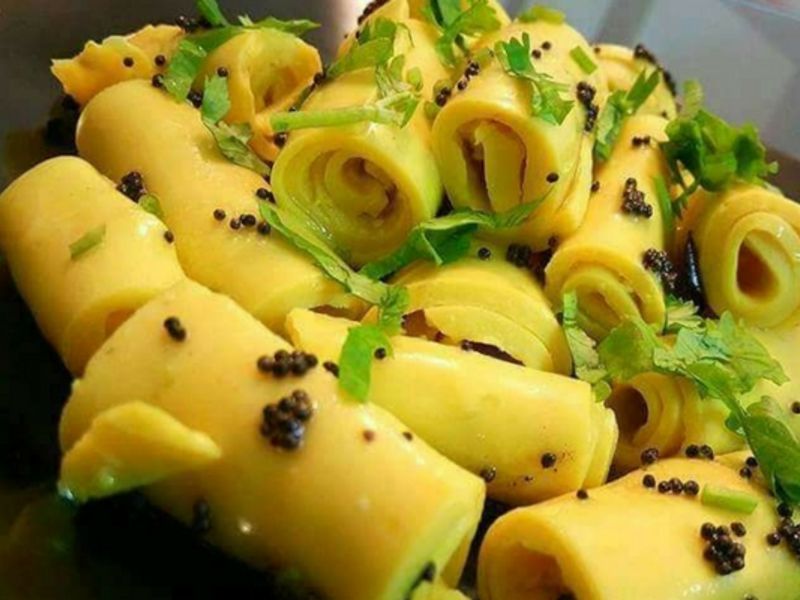 Image Courtesy: Hungrito
Khandvi, Patuli or Dahivadi is a savory snack of the Guajarati cuisine and found in abundance in Ahmadabad, or even other Guajarati towns, and is primarily made of gram flour and addition of yogurt. It is seasoned with ginger paste, salt, water, turmeric, and sometimes green peppers, for the batter is cooked down to a thick paste and then spread thinly on a flat surface, and then rolled up tightly into 2–3 cm long pieces. It's definitely my favorite from the Guajarati lot of food !


Featured image courtesy: Globehunters