It's not every day that you come across Joothi, which towers over you. And when you do have such an encounter, it calls for stories.
Here I was, standing in front of a huge Joothi in the blue city, Jodhpur. Vishwesh and I had set out to see this Joothi and unravel the story behind its making. So we'd visited Mohan Gurjur at his home, the man who created this gorgeous Joothi.
Without wasting much time, we shot questions at him.
Here's what we got for you.
What 's the Inspiration?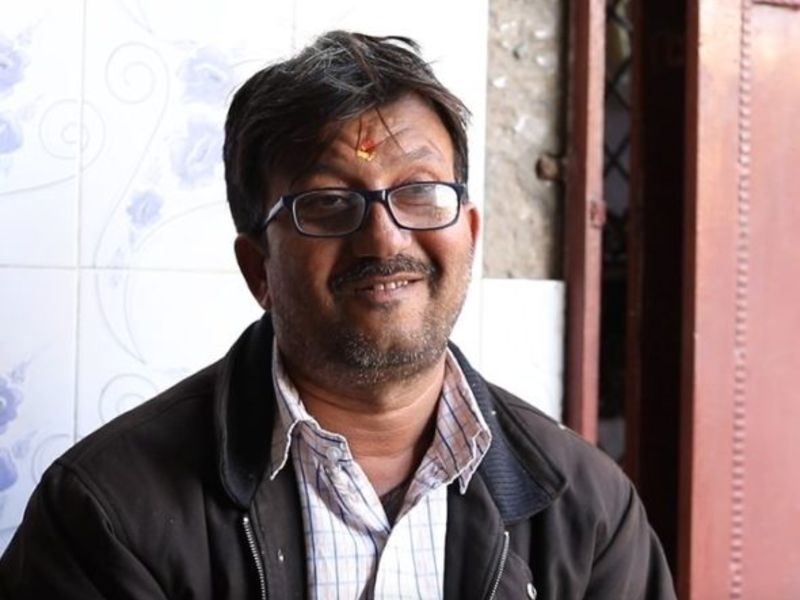 Image Courtesy: Rajasthan Studio
"I wanted to create something that people stand and take notice, something special that would grab the eyeballs, like people who exhibit things in Melas. It inspired me to create something unusual. And I first created a Joothi that's 4.5 foot long, which is now in Delhi.
Later, I created this with my team in 2012, " he says.
Recollecting the making of this huge Joothi, Mohan gave us the details. The intricate design on the Joothi is based on the theme of forest and has the peacock and other birds along with the plants. It took 7 months to make this Joothi that weighs about 135 kg. The leather is two layered and the insides of the Joothi also has a layer of leather, which makes it heavier.
Hall of Fame
Mohan has received recognitions and awards from various state and national committees. He has submitted his entry for the Guinness book of world records too.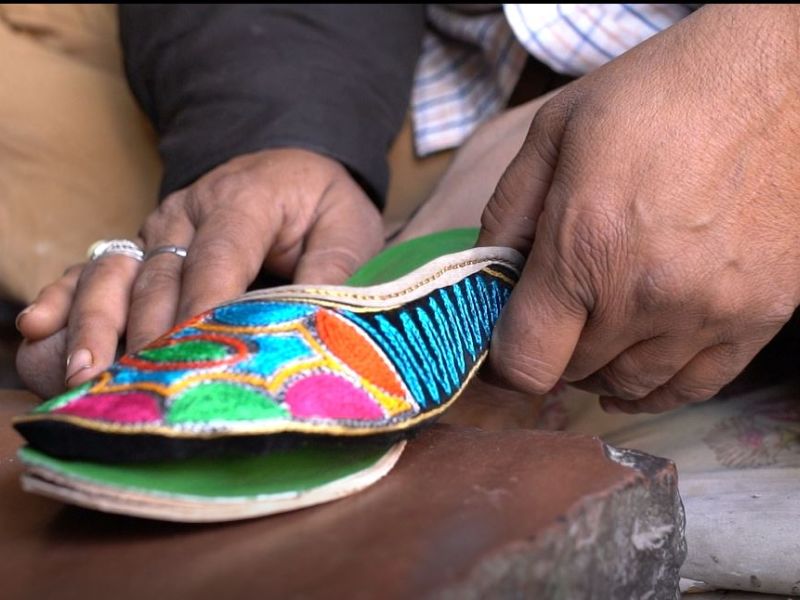 Image Courtesy: Rajasthan Studio
Mohan's mother received the national award from President Pranab Mukherjee in 2012 for her exquisite designing of two pairs of Joothis, which is embroidered entirely, including the soles.
Bleak Future
The future of these embroidered Joothis looks blur as the artisans are finding it difficult to generate enough revenue to sustain. Also, their next generations are not interested in this anymore.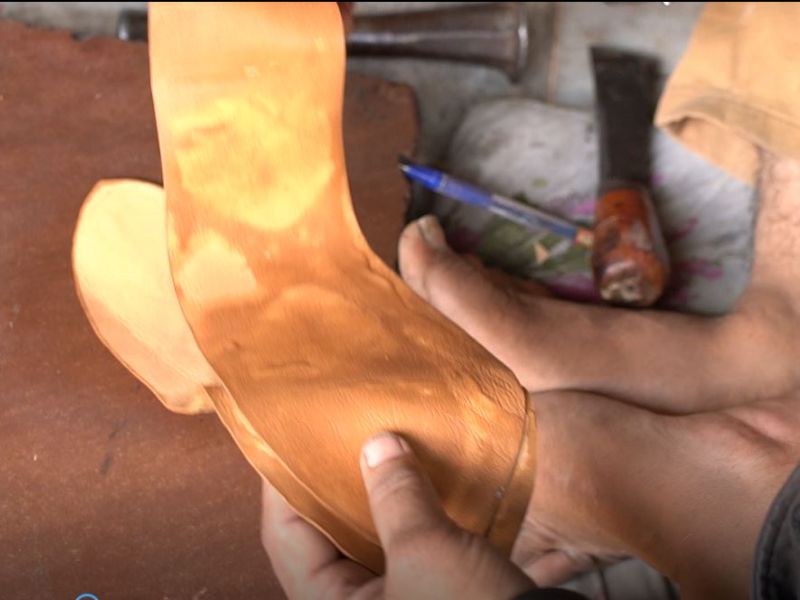 Image Courtesy: Rajasthan Studio
"My son doesn't know even the names of different types of Joothis, nor does he have any knowledge about the materials or designs. "I have tried to create interest in this for long now, but I've given up since he doesn't want to get into this business," says Mohan, as he tells us how the younger generation considers the art of making Joothi's  as more of hard work and less lucrative.
A lot of time and energy goes into creating an entirely designed pair of Joothis. It takes even longer time to sell one, and the profit margin is not that great. Very passionate people are still pursuing this, as they look at it as more of an art.
Ray of Hope
Fortunately, the government of Rajasthan is aware of this threat to the art and has taken up an initiative of providing Joothi making courses to women. Women are given a stipend of a hundred rupees per day during this course that lasts between 3 to 4 months.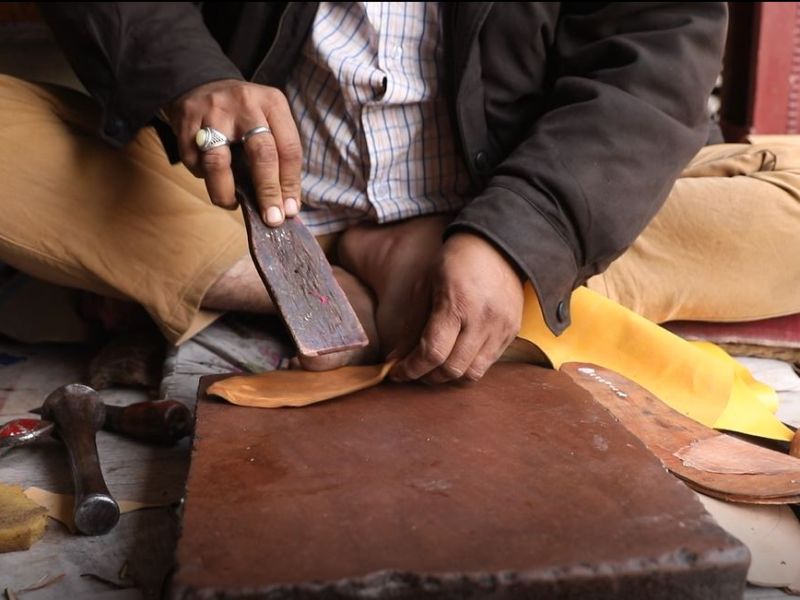 Image Courtesy: Rajasthan Studio
Mohan conducts this course in multiple batches. "Many women come to learn it as an art, some setup shops, and some go on teaching others," he says, adding that it has revived the dying art of Joothi making  to a great extent.
What next?
"Well, I  plan to make a Joothi double this size, a twelve foot one." he smiles.
That's sure is something to look forward, right?
-Reshma Nara Singh
 Featured Image Courtesy: Medium