One does not realise the rich history and vibrant culture of Jodhpur, unless he visits the infamous Mehrangarh Fort to witness it live. The blue meandering streets of Jodhpur with the hustle bustle of bazaars will lead you straight to the entrance of the Mehrangarh fort. One of the largest forts in the country, Mehrangarh stands at a proud height of 410 feet above the city and is enclosed by massive and sturdy walls.
History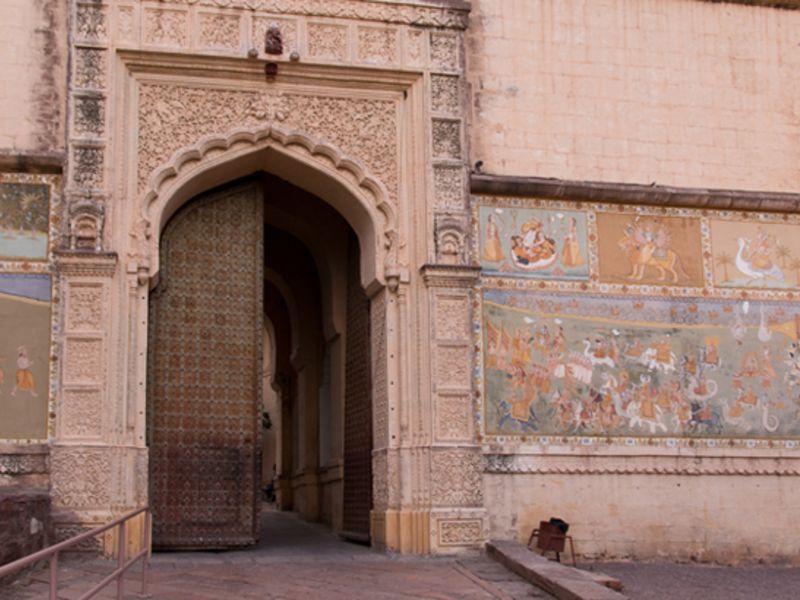 Image Courtesy: MakeMyTrip
The origin of this beauty adorned in red sandstone traces back to 1459 and was founded by Rao Jodha, the chief of Rathore clan. Most of the fort that stands today though, is from the period of Jaswant Singh of Marwar. Spread across an approximate area of 5 Kilometres, the access to the Mehrangarh fort is still one of the most fascinating subjects to be understood. There gates of entry to the fort include Jai Pol, built to commemorate Maharaja Man Singh's victory in a major war with Jaipur and Bikaner. Fateh Pol, to celebrate the victory over Mughals; Dedh Kamgra and Loha Pol marking the main and the final fort complex. Loha Pol is famous for the 'Sati marks', the imprints of hands of ranis who immolated themselves for Maharaja Man Singh.
Culture
Image Courtesy: The Grand Indian Route
The insides of the Mehrangarh fort are intricately carved and house a collection of various artifacts like miniature paintings, cradles and ornaments. The department of conservation and restoration plays a pivotal role in preserving the culture of the fort through some very efficient work. The public library in the main complex makes the information on history and culture of the place really accessible for everyone.
The Mehrangarh museum is one of the major tourist attractions for those who want to plunge deep into the history and culture of the fort. The restaurants and cafes on the way engage the crowd and provide a scope for a healthy hustle bustle.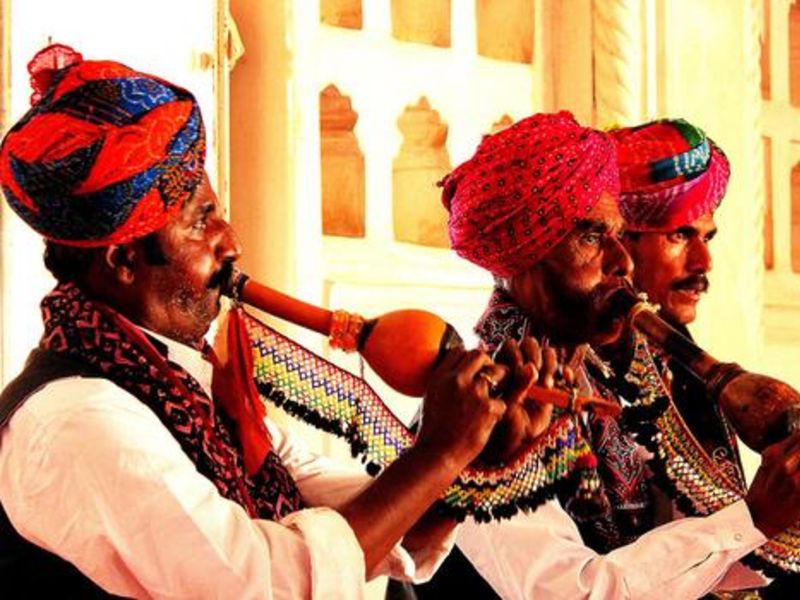 Image Courtesy: Scroll
Folk music fills up the air at all times and one will find the musicians at different spots in the fort, playing the Rajasthan traditional instruments with a backdrop of a crimson sunset. Puppet shows, Henna shops, craft bazaars and exhibitions are the colourful pit stops and extremely important steps in conserving and promoting the culture of Jodhpur. The fort  easily provides employment to a huge chunk of local artisans and craftsmen, developing new business opportunities with aid of tourism. Cannons spread across the entire fort complex acts as halt spots for photographers and painters. The sheer look at the blue city of Jodhpur from the top most spot on the fort makes the trek upwards totally worth it.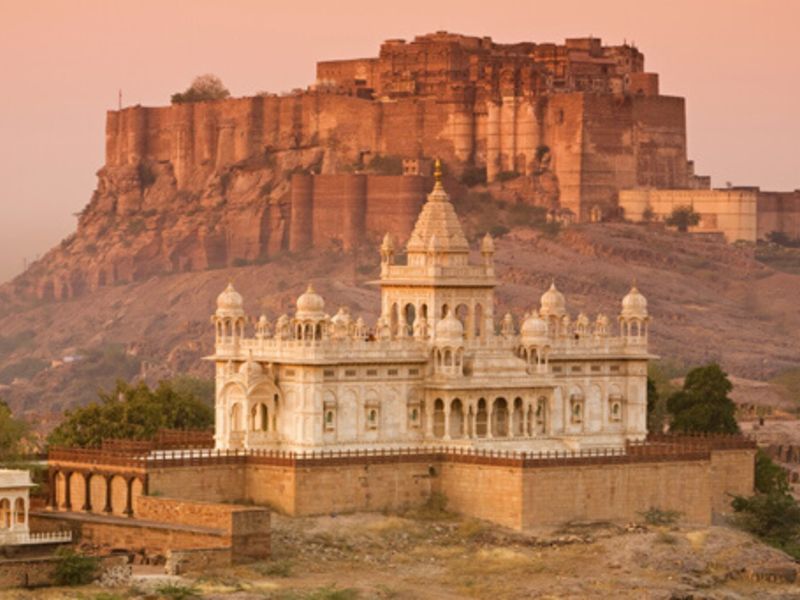 Image Courtesy: Tour My India
The amount of colour, culture, history and element at the Mehrangarh fort is perfect to lighten up one's day and take them through a mad range of emotions and good enough to make them want to visit the city again. 
Featured Image Courtesy: Jodhpur Club