"Carpe diem. Seize the day boys, make your lives extraordinary."
Robin Williams' iconic line from 'Dead Poets Society' has inspired generations of people in different ways. Seizing the day can mean a thousand different things for different people. But for some of us, it means dropping everything, packing up, and heading out into the world. Spontaneous, unplanned trips can often be some of the most remarkable experiences we can have as travelers. But when approached incorrectly, they can turn out to be nightmares, forever altering our opinion of unplanned trips. Here are 6 key ways to survive an unplanned vacation and make the most of your spontaneity.
Set A Budget
If you think you're going to simply roll out of bed, chuck a couple of clothes in a bag and tramp out the door, you've got the wrong idea. Unplanned vacations involve pre-planning as little as possible, but you still have 1 to 2 days before your trip to get a few things in order. The most important thing is your budget. Setting a budget for your trip will be a little tricky; our brains are so wired to organize and overplan that you'll be chalking out how much to spend for what before you know it. As soon as you find yourself planning every detail, stop.
You need to have a rough idea of how much money you're going to spend, and this will be based in part on the destination you're off to. Rather than plan what you'll be doing (and consequently how much it'll cost), focus on how much you can afford to spend on this one trip.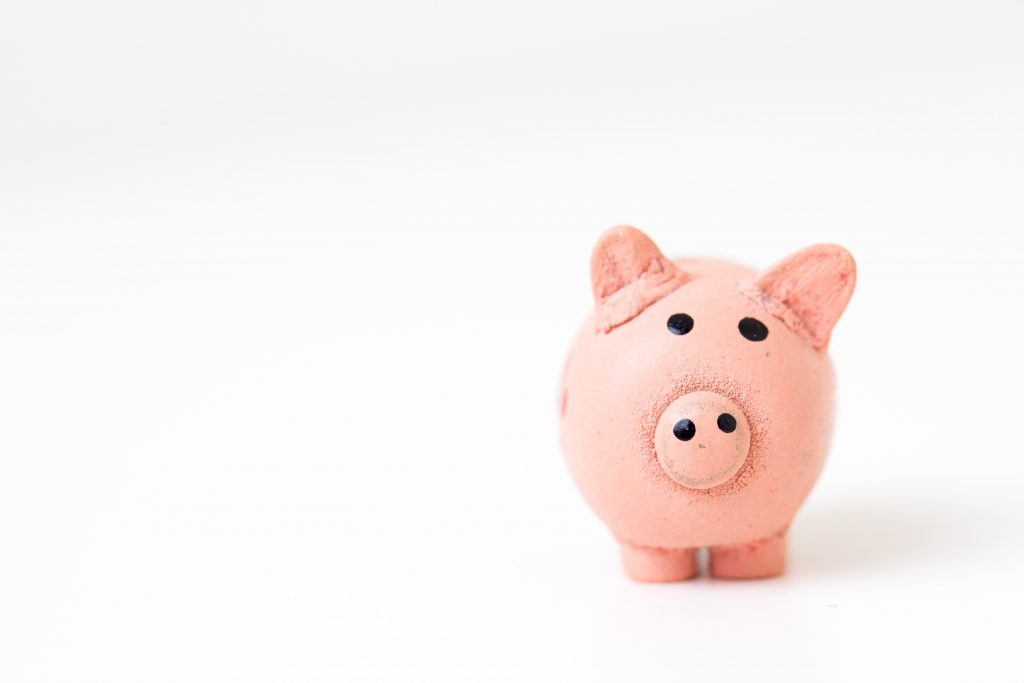 Head to the bank and make a cash withdrawal; simply carrying your ATM card is a bad, bad idea. Depending on digital money is a beginner's error since you may just be stranded without cash. Not every region will have ATMs, and not every vendor will be ready to accept a digital transaction. This is one of the biggest catalysts that turns your whole trip into a logistical nightmare.
Carry enough smaller bills to use when you're on the road and buying from small vendors, but carry your money safely. Most of your big bills should be safely tucked away someplace, while smaller bills and coins for everyday use should be in your wallet or purse. At the end of each day, take stock of how much money you have left. When it starts to run thin, you'll know when to make your way back home.
Create A Checklist
Depending on where you've decided to go, create a checklist either 24 hours or a few hours before you leave for your trip. 24 hours is enough time if you're off to someplace far or with distinctly different weather, while a few hours is perfect for a place that's closer and less complicated. Carrying travel essentials with you is a sure way to survive an unplanned vacation. This way, you won't have to worry about the basics and can actually focus on having a nice time.
A packing list helps with being organized, since you can check things off the list as you pack your bag. Here are a few things you should consider adding to your list:
Important documents (driver's license, Aadhaar card)
Cash and credit cards
Essential toiletries (toothbrush, toothpaste, comb, deodorant, soap)
Mini first aid kit (bandaids, antiseptic lotion, headache pills, nausea and diarrhea pills, fever pills)
Portable charger
Contact lens solution if needed
Pack Light
There's no sense in lugging around huge bags bursting at the seams wherever you go. Much like ultralight backpacking, the key here is to carry as little as possible and only the essentials. Our advice? Pack a few sets of clothes for the first three to four days, all of which should go into an overnight bag.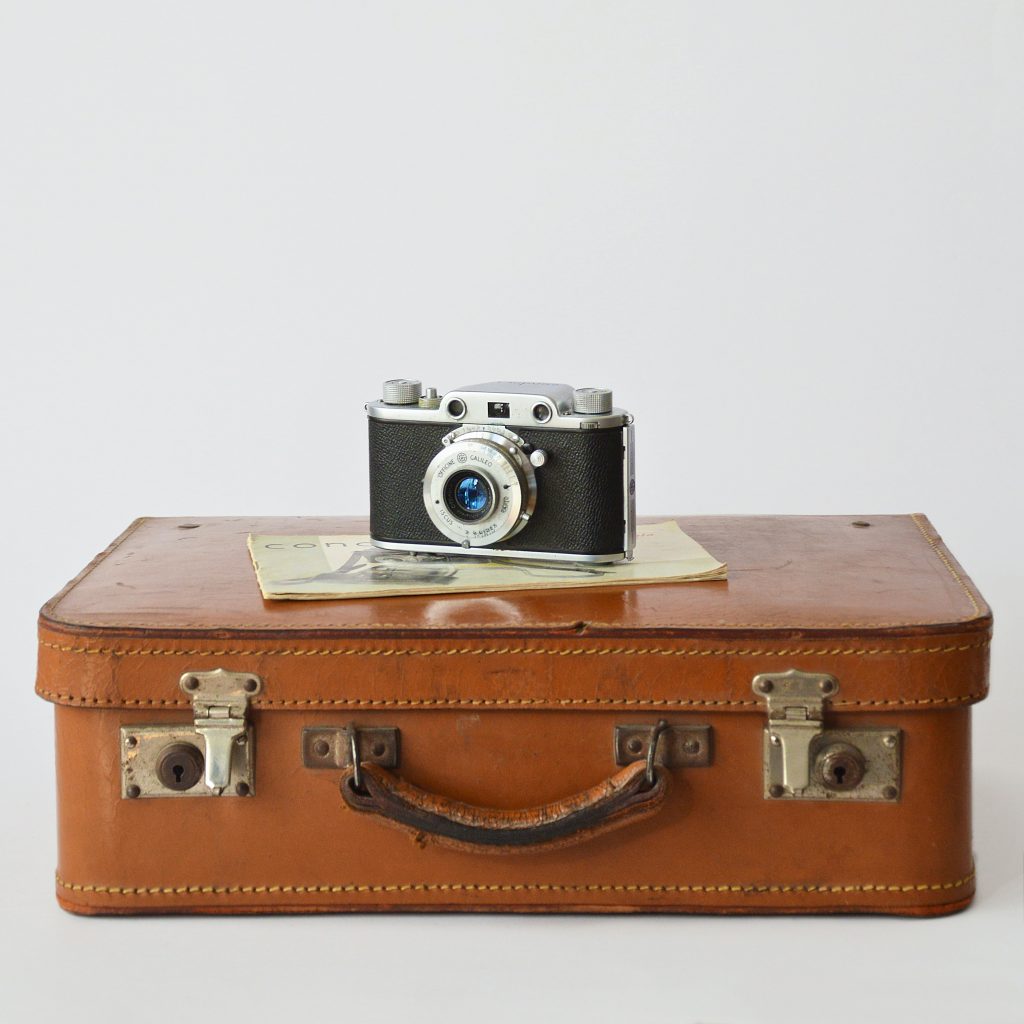 A few things are important to survive an unplanned vacation, chief of which is having a good, sturdy pair of shoes. The more versatile and weather-proof they are, the better. This helps you lower the weight of your bag as well. Are you likely to go to someplace fancy when you're on your spontaneous vacay? Consider packing one (just one) set of dressy clothes. If you think you'll go jumping into lakes, waterfalls or swimming pools, carry a set of quick-dry swimwear. One pair of jeans should suffice, since denim is made to withstand a fair bit of wear and tear.
Make sure you factor in the weather and your destination – rainy wear and rainy sneakers are a must for the monsoon, while shorts may not be the best protection against mosquitoes, bugs or incessant sunshine. And as tempting as it may be, turn away from the temptation of packing 'outfits' – pairs of clothes meant to be worn together. You'll end up carrying way more clothes than you actually need.
Ask Fearlessly
The great thing about traveling around today is that there's internet available almost anywhere. And the great thing about the internet is that you can turn to it as soon as you need help or advice. But sometimes, plans can change in the blink of an eye when you're on an unplanned vacation. At times like this, ignore the panicking introvert inside of you and don't be afraid to ask people around you.
This may seem like silly advice, but it's important for you to take it seriously if you intend to survive an unplanned vacation. Scan the crowd around you, and confidently approach someone who looks like they're familiar with the region. Whatever you do, never hesitate until it's too late. Asking help for something minor is always a lot better than asking help for a clearly escalated situation.
Plus, making conversation with the locals will lead you to finding out about certain gems that only they know about, ones you won't find in travel guides online.
Maintain Your Spontaneity
The whole idea of a spontaneous trip is for you to maintain your spontaneity and to roll with the punches – something we are rarely allowed to do in our rigid everyday lives. The instant you start to feel worked up or stressed on your trip, stop and ask yourself what's causing the stress. More often than not you'll realize it's because something isn't going the way you wanted it to. We understand that this can be fairly challenging, but unless you make a conscious effort to unwind and let go, you won't be able to survive an unplanned vacation.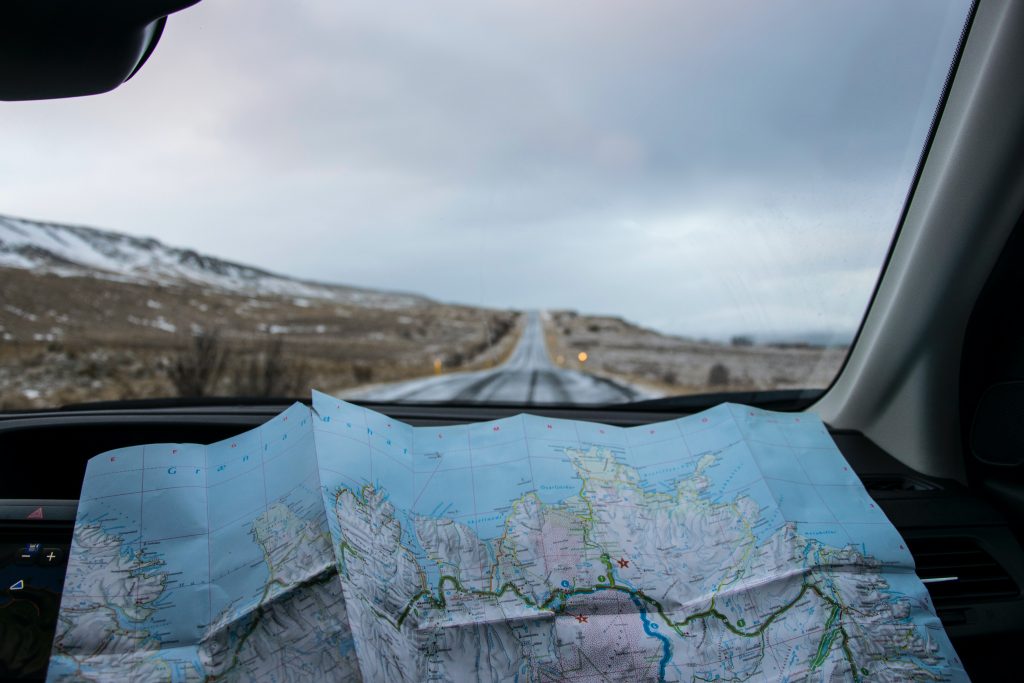 After all, sudden changes are practically inevitable on an unplanned vacation. Being rigid and sticking to some sort of timetable for yourself will only make you feel defeated at the end of the day. Let the element of surprise take you along for the ride, and go with the flow of things. Don't be afraid to embrace the not-knowing of what you'll be doing for the rest of your day, and stay flexible enough that you can still make the most of changed plans.
A handy way to remain spontaneous yet not feel like you're at a loose end is to think of one or two top things you'd like to do. Plan your day around that one thing, making sure you get it done, and leave the rest to serendipity.
Play It Safe
We've told you to unleash and let go, and this is when we ask you to rein it in a little bit. After all, letting go doesn't mean being reckless, and having fun doesn't have to happen at the cost of your safety. Whatever decision you make, make sure it's a thought-out, well-informed one. How to survive an unplanned vacation should never get to the point of true survival, and being a life-or-death situation.
If you're heading to someplace you haven't been before with a friend you've just made, consider your own safety and their trustability. This is even more important if you're going alone. When heading off by yourself to do some exploring, always carry a map. Inform someone that you're heading out, even if it's just someone at your hostel reception desk. And of course, always stick to the rule of thumb safety rules: always pour your own drinks, and never let yourself go to the extent that you become inebriated.
Conclusion
These 6 ways to survive an unplanned vacation are the key bits of advice you need to keep in mind, no matter what. Above all else, remember to just have fun, no matter what curveballs get thrown your way. If you're looking out for cheap accommodation options for your spontaneous holiday, check out goSTOPS hostels. We're in over 19 locations across the country, and we know affordability and comfort like no other.
FAQs
What Is An Unplanned Vacation?
An unplanned vacation is a trip with as little pre-planning as possible. Unplanned vacations come to life a few days or even a few hours before your trip begins. The idea is to embrace spontaneity and to go with the flow of the trip. Hotel bookings aren't made in advance, and transportation bookings are made a day or a few hours in advance. You also travel light, carrying minimal luggage.
What Should I Pack For A Spontaneous Trip?
Pack only a few essential things when going on a spontaneous trip. This includes a change of clothes for about 3 to 4 days, your important documents, toiletries, and most importantly, paper money and credit cards.
Why Should You Take Spontaneous Trips?
Spontaneous trips are exciting, and encourage you to give up the need for rigorous schedules and planning to embrace the element of surprise. It helps you loosen up and go with the flow, as well as helps you make the most of situations irrespective of how they pan out.
How Do You Travel Spontaneously?
Part of traveling spontaneously is deliberately avoiding planning things out meticulously. At the most, you can plan to do one major thing in a day, and then take the rest of the day as it comes. This gives you a lot more flexibility and lets you do things that can turn out to be a lot more fun than initially anticipated.