Opp. New Rangji temple, Choti Basti, Pushkar, Rajasthan 305022
Private Double AC Room with Ensuite Bathroom
Room Capacity 2 Adults | 0 Childrens
Room Rates Exclusive of Tax
Room includes 46% discount
Bed in 8 Bed Mixed Dorm AC Ensuite Bath
Room Capacity 1 Adults | 0 Childrens
Room Rates Exclusive of Tax
Room includes 46% discount
Bed in 10 Bed Mixed Dorm AC Shared Bath
Room Capacity 1 Adults | 0 Childrens
Room Rates Exclusive of Tax
Room includes 46% discount
Bed in14 Bed Mixed Dorm AC Shared Bathroom
Room Capacity 1 Adults | 0 Childrens
Room Rates Exclusive of Tax
Room includes 46% discount
Map
Property Description
Checkin:
Checkout:
Located right in the heart of the religious and mystic allure of the town, broken by modern cafes all around, goSTOPS Pushkar is here with its magnetism all of its own. Just a few minutes away from Ana Sagar Lake, our hostel is away from the city noise and a perfect setup to socialise and make countless memories. From stunning sunsets to drool-worthy street food to the oh-so-nicest locals, Pushkar is guaranteed to impress and revive your soul.
After a super fun day, come back to enjoy your fun and colourful stay in goSTOPS Pushkar where you can meet many fellow travel enthusiasts. Choose from our utmost cosy Dorms or give the best of your time to yourself in your deluxe private room. Revel in some fun in-house activities in our colourful common area or socialise in a fun friendly environment. And not to forget our amply spacious dorm beds and deluxe double private rooms with lockers, 24*7 Reception, 24*7 security, board games, super clean ultra-modern bathrooms, laundry services, lovely garden area and of course high-speed Free Wi-Fi!!!
Standard check-in time is: 01pm
Standard check-out time is: 10 am
Alcohol drinking & carrying is prohibited on the property.
Children below 18 years are not allowed if they are unaccompanied by a guardian.
Please carry a valid Govt Photo ID card for verifying the reservation. (PAN Card is not accepted as a valid ID)
Local residents/guests carrying a local ID would not be allowed to check-in.
You are required to make a 100% pre-payment at the time of your check-in.
Cancellations would only be entertained 72 hours prior to the standard check-in time.
Non-resident guests are not allowed inside the property.
Lockers for your valuables are available in each dorm room, however the hostel will not be held responsible for any lost/stolen/damaged luggage.
All goStops properties follow Green Socail Non Ac hours from 1200 hrs to 2000 hrs. Ac will be closed during this time. This is to make sure all the guest can utilize the day by socializing in AC common area.
Our location provides you with the thrill of living in the middle of the oldest sites in the city surrounded by all kinds of fantastic experiences and uncertainties. But don't worry, we are here 24*7 to take care of you and keep you safe! We sure know how to make to make you feel at home while you're away from home…So pack your bags and come visit us soon! We're waiting…
goStops Charge 100% of the booking amount in advance.
Note:- Same Day Free cancellation on bookings till 6 Pm, Applicable till 30th Sep. (This policy is not applicable for group bookings)
Group Booking Cancelation Policy:-
In case of group bookings at any goSTOPS, the guest must make a 100% payment in advance; transferred it to the bank account to confirm the group booking. Also, in case of group bookings (any booking of 5 or more people), the cancellation/modification policy is as follows:

If cancelled/modified 90 days (or more) before the arrival date, 20% of the amount cancelled/modified is charged.

If cancelled/modified within 60-90 days before arrival date, 40% of the amount cancelled/modified is charged.

If cancelled/modified within 30-60 days before arrival date, 60% of the amount cancelled/modified is charged.

If cancelled/modified within 15-30 days before arrival date, 80% of the amount cancelled/modified is charged.

If cancelled/modified within 0-15 days before arrival date, 100% of the amount cancelled/modified is charged.

No Show Policy

If any guest does not turn up on the day of the booking, the booking will be automatically cancelled and goSTOPS Hostel will charge for the full value of the booking from the credit card of the guest.

If the guest does not turn up on the day of booking or arrives a day late from the day of booking, goSTOPS Hostels unfortunately give no guarantee for the availability of a bed or a room to the guest. It is thereby assumed that the guest is not staying at the hostel. However, it is highly recommended for all the guests to recheck the check-in dates prior to the booking to get fit in to the availability of the rooms/beds.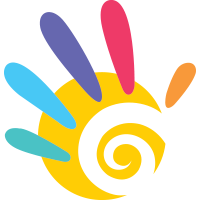 No Rooms Selected :(
You won't be charged yet.