264, Off Gymkhana Gold Link Road, Fingerpost, Ooty, Tamil Nadu 643006..
Amenities
Common Area
Ensuite Washroom
Free Parking
Free Wifi
Heated Shower
Home Theatre
Indoor Games
Laundry
Lockers
Mountain View
Reception
Washroom
Map
Property Description
Checkin:
Checkout:
Surrounded by salubrious climate and Nilgiri mountains, goSTOPS Ooty is a perfect place to relax and unwind. Oozing with natural beauty, goSTOPS offers a panoramic view of the blue hills and lush greenery of Ooty. With a faint fragrance of tea leaves permeating the air, Ooty is home to your favourite beverage as it lets you witness the beauty of the lush green tea plantations.
Situated at a location that offers a great view of the vast meadows, majestic mountains, dense pine, and eucalyptus trees, sparkling waterfalls, and tranquil lakes, goSTOPS lets you enjoy the best of Ooty. Don't forget to take a ride in the world-famous Nilgiri toy train whose tracks are a UNESCO-declared World Heritage Site. Also, do visit the famous Honey and Bee Museum where you can see how honey is collected using traditional methods.


Our colorful and quaint hostel comes with a choice of spacious and clean dorms with bunk beds and meticulously designed private rooms. The common area is packed with laid-back vibes where you can meet fellow travel enthusiasts or indulge in some fun in-house activities. From amply spacious 8-bed mixed dorms to deluxe double private rooms, there are several facilities including air conditioning, lockers, 24*7 reception and security, board games, super clean ultra-modern bathrooms, laundry services, beautiful outdoor seating area and of course high-speed Free Wi-Fi!!!
FREE WIFI is available up to 1.5 GB per user per day.
Standard check-in time is: 01pm
Standard check-out time is: 10am
Children below 18 years are not allowed if they are unaccompanied by a guardian.
Please carry a valid Govt Photo ID card for verifying the reservation. (PAN Card is not accepted as a valid ID)
Local residents/guests carrying a local ID would not be allowed to check in.
You are required to make a 100% pre-payment at the time of your check-in.
Non-resident guests are not allowed inside the property.
Lockers for your valuables are available in each dorm room, however, the hostel will not be held responsible for any lost/stolen/damaged luggage.
goStops Charge 100% of the booking amount in advance.
Free cancellation prior 24 hours of check-in time. Full retention will be applicable in case of no-show & cancellation within 24 Hours of check-in (This policy is not applicable for group bookings)
Group Booking Cancelation Policy:-
In case of group bookings at any goSTOPS, the guest must make a 100% payment in advance; transferred it to the bank account to confirm the group booking. Also, in case of group bookings (any booking of 5 or more people), the cancellation/modification policy is as follows:

If cancelled/modified 90 days (or more) before the arrival date, 20% of the amount cancelled/modified is charged.

If cancelled/modified within 60-90 days before arrival date, 40% of the amount cancelled/modified is charged.

If cancelled/modified within 30-60 days before arrival date, 60% of the amount cancelled/modified is charged.

If cancelled/modified within 15-30 days before arrival date, 80% of the amount cancelled/modified is charged.

If cancelled/modified within 0-15 days before arrival date, 100% of the amount cancelled/modified is charged.

No Show Policy

If any guest does not turn up on the day of the booking, the booking will be automatically cancelled and goSTOPS Hostel will charge for the full value of the booking from the credit card of the guest.

If the guest does not turn up on the day of booking or arrives a day late from the day of booking, goSTOPS Hostels unfortunately give no guarantee for the availability of a bed or a room to the guest. It is thereby assumed that the guest is not staying at the hostel. However, it is highly recommended for all the guests to recheck the check-in dates prior to the booking to get fit in to the availability of the rooms/beds.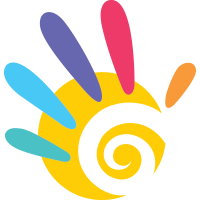 No Rooms Selected :(
You won't be charged yet.