4/23-B, Asaf Ali Rd, Opp Metro Station Gate no 3. Delhi Gate Dariyaganj, New Delhi, Delhi 110002
Bed in 6 Bed AC Male Only Dormitory Room with Ensuite Bathroom
Room Capacity 1 Adults | 0 Childrens
Room Rates Exclusive of Tax
Room includes 46% discount
Bed in 4 Bed AC Male Only Dormitory Room with Ensuite Bathroom
Room Capacity 1 Adults | 0 Childrens
Room Rates Exclusive of Tax
Room includes 46% discount
Private Double AC Room with Ensuite Bathroom
Room Capacity 2 Adults | 0 Childrens
Room Rates Exclusive of Tax
Room includes 46% discount
Ameneties
AC
Common Area
Ensuite Washroom
Free Wifi
Heated Shower
Indoor Games
Lamp
Laundry
Lockers
Luggage Room
Metro
Paid Parking
Reception
Taxi
Tuck Shop
Washroom
Map
Property Description
Checkin:
Checkout:
In less than an year, we at goStops Delhi, have managed to turn all the heads around with a combination of our 24x7x365 friendly service (wink wink), our unending love for exploring together with specially designed social tours and activities around the city, and a location like none other that places you bang in the middle of all the action that the city has to offer (not for the faint hearted.. its crazier than you can think – don't blame us later!).

Located right at the cusp of Old Delhi and New Delhi, the hostel serves you the best of both worlds. With three metro stations in proximity (and another one almost ready to open right at our doorstep!!) and 'tuk-tuks' at a whistle's call, you can just forget about the 'hassle' of travelling in this mega-city. Sites in Old Delhi such as the Red Fort, Jama Masjid and Chandni Chowk are right in our backyard within walking distance. Also, major tourist destinations in New Delhi including Connaught Place, India Gate and the Parliament are within a 10-15 minute 'tuk-tuk' ride distance. Both major train stations of Delhi – New Delhi Railway Station (1.5kms) and Old Delhi Railway Station (2.5kms), and also the Inter State Bus Terminal - ISBT (3.5kms) are a short ride away from the hostel.

Personally curated stories, not-so-famous-yet-so-fabulous locations and hidden food gems are covered through social walking tours and we have all the maps that you need to orient yourself in the city(oh yes the maps!). We have several activities scheduled for you every day, so that you do not miss out on all the awesomeness around you! Activities include pub crawls (yeah we make you drink like a fish!), food walks (we also make you eat like pigs) and walk through the hidden gems of Delhi (we really make you walk!) You can leave it all on us to plan it from here. Do not forget our weekly Bollywood movie night with complimentary popcorns! Haven't you fallen in love with us already?

We have amply spacious 8 bed dorms, 4 bed dorms, and private rooms with a centrally controlled air conditioning, lockers, super clean ultra-modern bathrooms, laundry services, key-card entry and of course high speed Wi-Fi!!!

We are a great place to meet new people. The common area, named 'The Nursery' is the most popular space for everyone to hang out. With a foosball table, a pool table, a carom board, table tennis, several other board games and musical instruments, it is well equipped to make sure you never find a dull moment. Or just bring your cup of coffee and work through the day with high speed Wifi and electronic music in the background. It also hosts a big ass screen with projector and home theater system to watch your favorite Hollywood or Bollywood flick when you feel like relaxing in house.

And, an open terrace courtyard called 'The Patch'. You can chill under the sun and read a book if you like; nobody will disturb you (except for our cute little pet dogs, Genie, Ginger and Pepper)
Standard check-in time is: 01 pm
Standard check-out time is: 10 am
Free Wifi available up to 1.5 GB Per User Per Day.
Children below 18 years are not allowed if they are unaccompanied by a guardian.
Please carry a valid Govt Photo ID card for verifying the reservation. (PAN Card is not accepted as a valid ID)
Local residents/guests carrying a local ID would not be allowed to check in.
You are required to make a 100% pre-payment at the time of your check-in.
Non-resident guests are not allowed inside the property.
Lockers for your valuables are available in each dorm room, however, the hostel will not be held responsible for any lost/stolen/damaged luggage.
All goStops properties follow Green Social Non Ac hours from 1200 hrs to 2000 hrs. Ac will be closed during this time. This is to make sure all the guests can utilize the day by socializing in AC common area.
goStops Charge 100% of the booking amount in advance.
Note:- Same Day Free cancellation on bookings till 6 Pm. (This policy is not applicable for group bookings)
Group Booking Cancelation Policy:-
In case of group bookings at any goSTOPS, the guest must make a 100% payment in advance; transfer it to the bank account to confirm the group booking. Also, in case of group bookings (any booking of 5 or more people), the cancellation/modification policy is as follows:

If cancelled/modified 90 days (or more) before the arrival date, 20% of the amount cancelled/modified is charged.

If cancelled/modified within 60-90 days before arrival date, 40% of the amount cancelled/modified is charged.

If cancelled/modified within 30-60 days before arrival date, 60% of the amount cancelled/modified is charged.

If cancelled/modified within 15-30 days before arrival date, 80% of the amount cancelled/modified is charged.

If cancelled/modified within 0-15 days before arrival date, 100% of the amount cancelled/modified is charged.

No Show Policy

If any guest does not turn up on the day of the booking, the booking will be automatically cancelled and goSTOPS Hostel will charge for the full value of the booking from the credit card of the guest.

If the guest does not turn up on the day of booking or arrives a day late from the day of booking, goSTOPS Hostels, unfortunately, give no guarantee for the availability of a bed or a room to the guest. It is thereby assumed that the guest is not staying at the hostel. However, it is highly recommended for all the guests to recheck the check-in dates prior to the booking to get fit into the availability of the rooms/beds.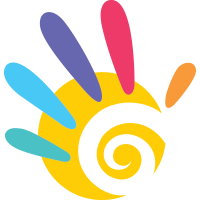 No Rooms Selected :(
You won't be charged yet.