Travelling to Leh is one heck of an experience since it's among the most special places to see in India. It's the land of towering mountains, open roads and clear skies with no skyscrapers obstructing the view. This makes it possible for your camera lens to get thousands of visually-striking pictures.
You'll probably need to carry an extra memory card to capture the sunsets, monasteries and lakes that Leh has to offer. But you need to plant your feet in the right place to get that perfect shot. Capturing a rich photo that gets people to double tap doesn't really happen by accident, so let's look at the top 5 insta-worthy places to visit in Leh you should build into your itinerary.
Zanskar Valley
Want that timeless photo to keep framed in your home that transports you right back to Leh? Then head to Zanskar Valley, where the rugged mountains and the dramatic sky complement each other. The terrain is semi-desert but you can easily find a few patches of green by the riverside in the summers. Summer, from April to July, is also considered the best time to plan a trip to Leh.
What To Capture?
Zanskar valley is the perfect place to get a timelapse of the clouds floating away like they're commuting, but are in no hurry to get to the place they have to be.
How To Reach Here?
To get to Zanskar, you'd first need to reach Padum village by car via Kargil. Padum is a quaint and remote little town that is the heart of Zanskar and sits at an elevation of 3,657 metres. From there, you'll be able to see the cluster of mountain ranges at Zanskar and hike to the valley. The hike to Zanskar from Padum will help you reach a higher elevation for better shots of the place.
Stakna Monastery
Situated just 25 km away from Leh, Stakna Monastery is a must among places to visit in Leh, and a fairly easy one to reach. The monastery sits on a hilltop in isolation with the Himalayan mountain range in its backdrop. From here, you can capture beautiful pictures of the Indus Valley.
What To Capture?
The bridge and pathway leading up to the monastery are great places from where you can capture pictures of prayer flags blowing in the wind. Instead of focusing on just capturing the monastery, we suggest that you divert your attention to the pilgrims and landscape as well. Please make sure that you seek permission from the lamas (monks who are spiritual leaders) before you decide to take a picture inside the monastery.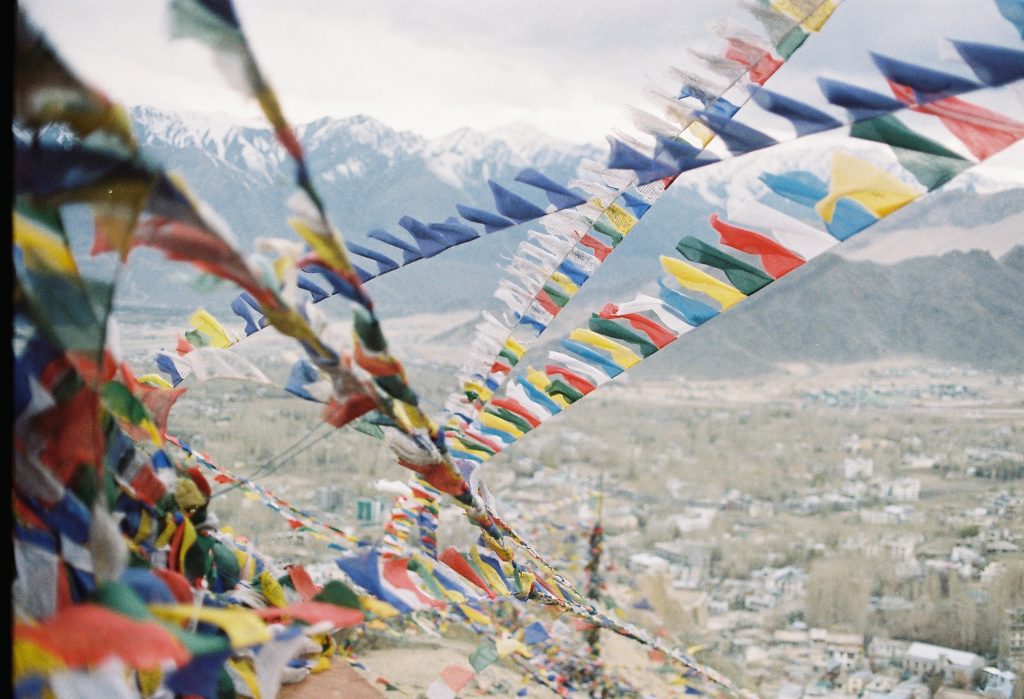 How To Reach Here?
This monastery is 25 kilometers away from Leh. It lies on the Manali – Leh highway and is fairly easy to reach. The conditions of the road are also good, so don't sit this one out.
Shanti Stupa
If we had to pinpoint a place in Leh where you can get as close as possible to feeling the energy of the land, it has to be the Shanti Stupa. The Stupa is a creation of Japanese and Ladakhi Buddhists. A symbol of peace and unity, it sits peacefully at a height of 4,267 metres. If this isn't on your Leh bucket list, you're doing something wrong!
What To Capture?
This is where you should be using the panorama mode on your camera to go all out. The Shanti Stupa is the one place that most tourists coming to Leh make sure to visit. As in, it may be a while before you get a clear shot without other tourists. At other earthly altitudes this could be frustrating, but when you're in the company of a symbol that promotes peace, high up in the mountains, it's pretty hard to get annoyed by anything!
How To Reach Here?
You can get here by road as it's just 5 km away from the center of Leh. The entire drive back and forth is barely 30 minutes. Cars are allowed to go right upto the mountain on which the stupa sits. An alternative way is to climb 500 steps from the base and give yourself an impromptu workout. When your breathing goes back to normal, take in the beauty of the white peaceful stupa and the equally stunning surroundings. This is one of those places to visit in Leh that leaves you awestruck!
Pangong Tso
It's about time we mentioned the most famous of all, Pangong Tso. Come to think of it, Pangong lake is a mandatory place to visit so there's no way we could leave this out. You may think it's one of those cliché places to visit in Leh, but think again. This is a classic destination, and no matter the number of times you see it, you'll keep coming back to fixate your eyes on the lake mirroring the empty sky.
What To Capture?
If you have the time, try camping at Pangong Tso for that astronomical stargazing experience. When you capture the night sky in Leh, you'll get a silhouette of the distant peaks and the stars glittering in all their glory. Consider stargazing, because you may even see multiple shooting stars! Now isn't that a reel that would look crazy on your Instagram feed?
And when it comes to daytime, we suggest focusing on getting pictures of the gold and yellow hues and reflection of the peaks in the pristine blue water. Last but not least, you can pose with the yellow scooter from the movie 3 Idiots that was shot here and make your filmy dreams come true!
How To Reach Here?
Fortunately, because this is one of the bigger tourist sites, there are local buses from Leh that drive all the way up to the lake. Hop on board to get to know the locals and reach Pangong on a budget. Renting a two-wheeler or hiring a taxi with fellow travelers are other ways to reach here. Keep in mind that the road trip from Leh to Pangong lake will take you approximately 6 hours.
Tso Moriri
Want to document photos of the rare side of Leh that doesn't include mountains, monasteries and lakes? Then Tso Moriri is what your itinerary needs. Over here, you'll find less of humankind and a larger population of animals and birds that not many people pay attention to on their travels to Leh. In terms of offbeat places to visit in Leh, Tso Moriri takes first place.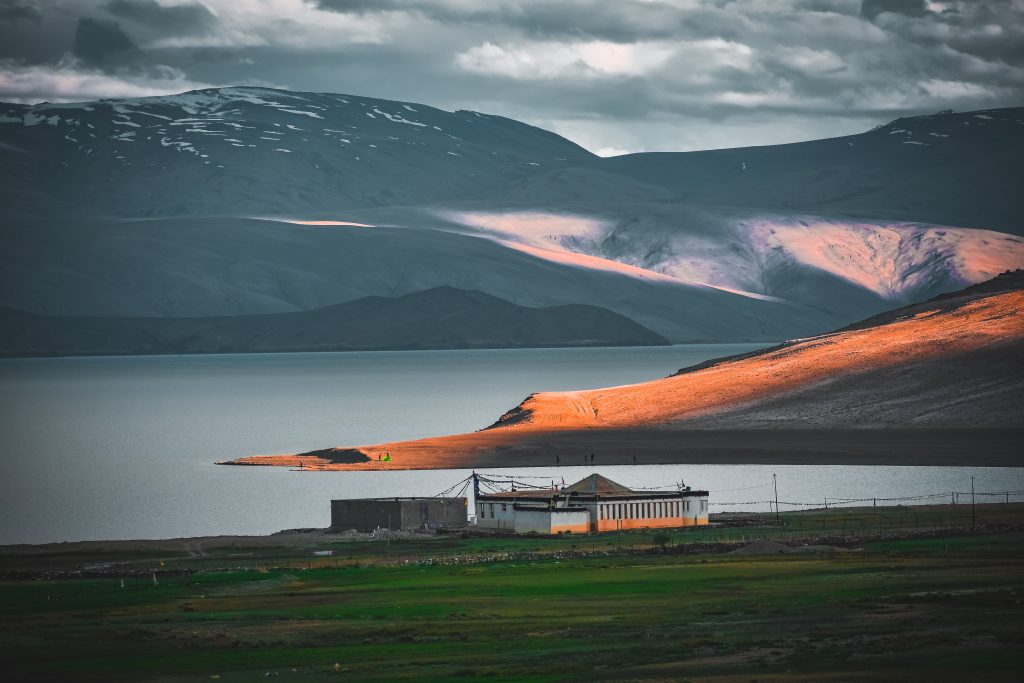 What To Capture?
The wildlife and lonely landscape! Trust us, this lake is way more remote than Pangong Tso. The upside? The animals here find it safer to roam around freely, and there are fewer tourists! You can take pictures of the Tibetan gazelle, foxes, and the wild Tibetan ass known as kiang.
Be mindful that you're on their territory – keep your distance and get into DND mode. You'll also spot black-necked cranes owning the area like they're the landlords of the lake! Attempt to capture them in flight for an uber cool shot.
How To Reach Here?
Tso Moriri is the road less traveled that Robert Frost was speaking about. It's around 240 km away from Leh, so you'll approximately take the same time it takes to reach Pangong Lake by road. But, you might reach faster because the roads will be a lot emptier.
If you have less time, you'll have to choose between Pangong and Tso Moriri because getting to both these lakes is equally time-consuming.
Conclusion
Leh is a photogenic place and you're going to get a lot of opportunities to put your skills of this art form to a test. Besides the landscape, don't forget to take pictures of the friends you make in Leh.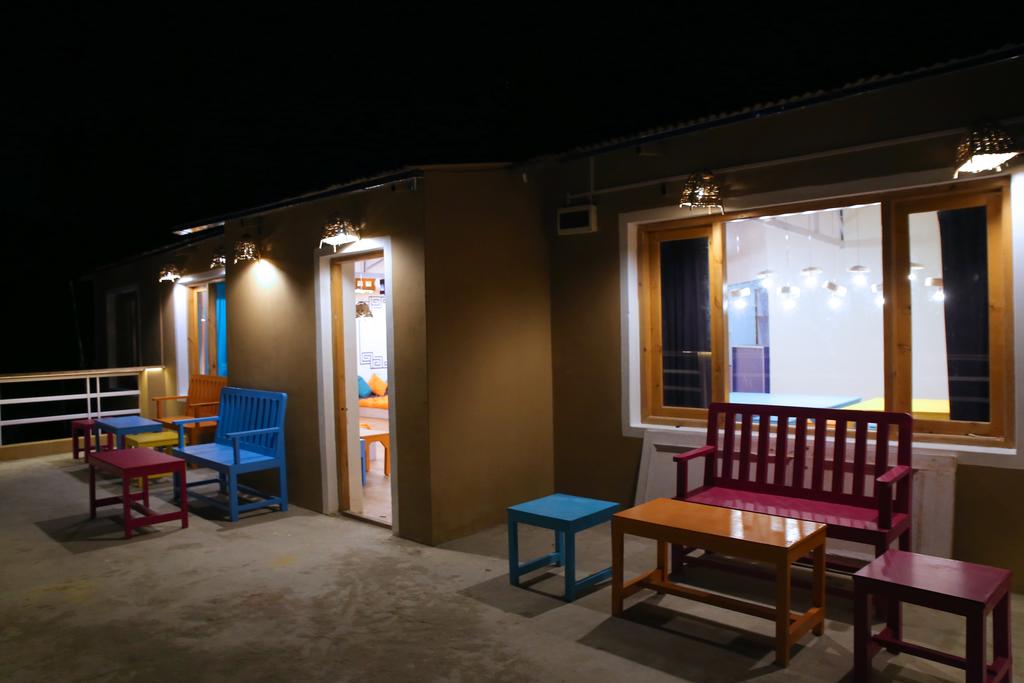 If you really want to go all out and experience something unforgettable, head to our goSTOPS hostel. Mix around and begin conversations with new faces, and take photography tips from fellow travelers who also share the same passion as you do. It will also be nice to have someone else to take pictures of you, so that you can post your happy face on your Instagram page and make others a little jealous!
FAQs
Which Is The Most Beautiful Place In Ladakh?
Among the dozens of beautiful places to see in Ladakh, Zanskar Valley is not to be missed. Besides that Nubra Valley, Pangong Lake and Tso Moriri are sites you should see up close.
Which Places Are Famous In Ladakh?
Pangong Tso Lake, Khardung-La Pass, Magnetic Hill and Spituk Gompa are some of the most famous and popular tourist attractions in Ladakh.
How Many Days Are Enough For Leh Ladakh?
To do justice and visit most of the attractions in Leh, you should plan an itinerary of 7 to 10 days. If you wish to include heavy sightseeing that includes overnight treks and camping you would need to extend your stay. Make sure you space out the activities and keep a day aside to acclimatize to the region.
Do We Need A Permit To Visit Leh?
You can get to Leh without a permit via road when you're travelling from Srinagar or Manali. But keep in mind that when you wish to explore beyond Leh city which is bound to happen, you will need to make arrangements to get the Inner Line permit from the city authorities.