Sharing travel experiences, making memories – staying at a backpacker hostel is definitely an experience in itself. You can have late night UNO sessions with a hot bowl of Maggi, and hear fascinating adventure stories and travel tips. Naturally, it's a multicultural hub for people wanting to meet fellow travelers from all over.
The flexibility and convenience offered by hostels is yet another reason for their increasing popularity among travelers, especially backpackers. If you've just begun traveling and are wondering what to expect from backpacker hostels in India, you've landed at the right spot. Along with looking at the various advantages of staying at a hostel, we'll also help you figure out the do's and don'ts. Just keep reading further to have all your doubts clarified.
How Are Backpacker Hostels Different From Hotels
Before we get to hostel living, let's quickly help you understand the difference between backpacker hostels and hotel rooms. Usually, living in a backpacker hostel is like living in a dorm room. This means you'll be renting a bed in a dorm-style setting where there are around 6 to 8 beds in a room. Bathrooms and kitchens or a café are common spaces shared by all the travelers living in a backpacker hostel.
Hotels, on the other hand, offer private rooms with individual bathrooms and other facilities like a restaurant and room service. In a majority of cases, hostels are way more affordable than individual hotel rooms. They're also socially active places that have regular events and are perfect to meet and befriend new people.
Aspects Of Staying At Backpacker Hostels In India
Now that you've got some understanding of what a backpacker hostel is, let's look at different aspects like affordability, privacy, and more. This will give you a better idea of what to expect from backpacker hostels in India.
Affordability
We've already stressed on this enough, but affordability is truly the best selling point for backpacker hostels in India. With some hostel locations offering rates as low as INR 350 per person, you can easily save a good amount on your accommodation costs. Since a number of common facilities in the hostel are shared by all fellow hostelers, the rates are cheaper and more affordable in comparison to individual hotel rooms.
But wait, are the introverts experiencing FOMO? No worries, since interestingly, some hostels provide individual rooms as well. These might be available at a little higher cost but are a good option for people wanting to enjoy some privacy. So whether you're an introvert or simply deal with social fatigue, hostels can welcome you all.
At times, you could also get an opportunity to stay for free at a hostel in exchange for some volunteer services at the hostel. This gives you yet another chance to make your travel a budget-friendly experience. And hey, the more you save up for your next trip, the more you get to travel!
Social Connections
Another unique advantage of a backpacker hostel is that you get to meet and interact with travelers from across the globe. From playing games and watching television to spontaneous jam sessions and travel discussions, hostels are much livelier and offer a variety of activities for all kinds of travelers to indulge in. These are the places you can potentially meet your clique and form travel companionship for life!
Hostels are a great place to build one's social as well as traveler network. If you're traveling solo, you might also meet another fellow traveler to have dinner with. Better yet, other like-minded travelers could share a few tips and recommendations for you to enhance your travel experience. All in all, backpacker hostels in India are a great platform to sharpen your socializing skills.
Privacy
This is one aspect where hotels will have a better edge over backpacker hostels. Since rooms are offered in a dormitory-style setting and other spaces like bathrooms are also shared, there's not much privacy when you're living in a backpacker hostel. However, like we've mentioned before, you can still choose to live in private rooms in a hostel as well. This way, you get to enjoy your privacy while also getting an experience of the hostel culture.
Activities
In a number of hotels, you'll notice a tour desk that's present in the hotel lobby. Head here and they'll offer daily tour packages in partnership with some local companies. While a tour desk is also present in hostels, they go way beyond just recommending daily tour routes.
Many hostels offer other facilities like a mini-amphitheatre, common area with games and a 24×7 café. They also often arrange some great events to keep all hostelers entertained. Even if your plans change because of bad weather or other circumstances, there's always something to enjoy at a hostel.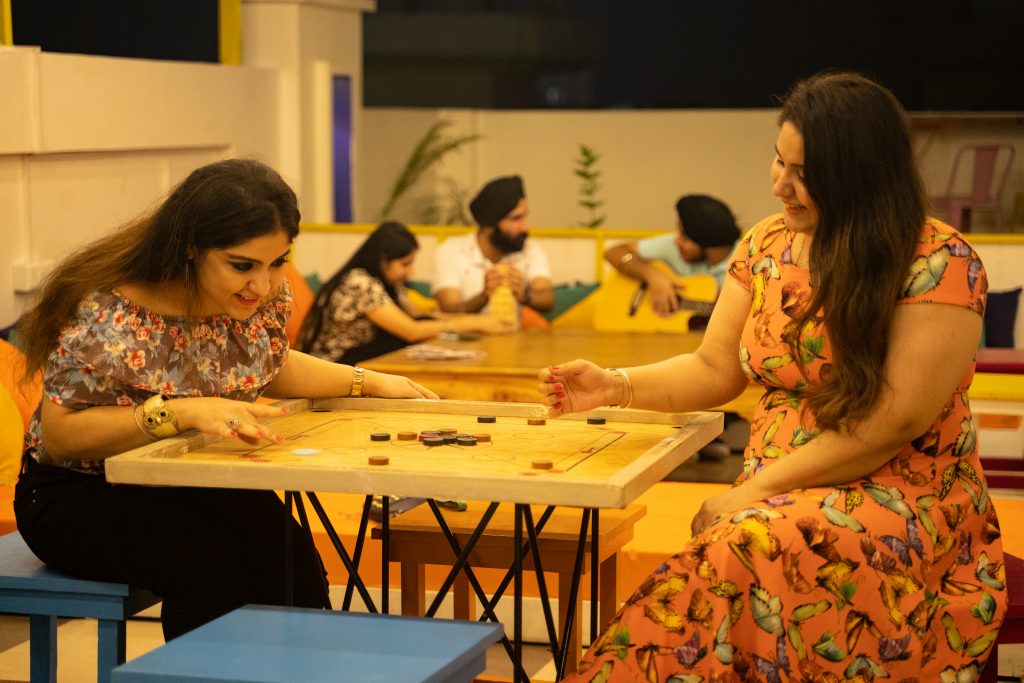 Workation: The New Trend
A lot of changes in the past few years have made hostels even more popular among budget travelers. But the ongoing pandemic has also introduced a few changes – not just in people's travel plans, but also in their working atmosphere. Since 'work from home' is gradually becoming the new norm, many people are opting for a change in scenery. After all, aren't we tired of staring into screens from the confines of our homes?
Keeping this in mind, a number of hotels and hostels have started offering some workation packages. For instance, at goSTOPS, we offer 'Work Away From Home' packages. Travelers have the amenities of our comfortable and quirky hostel spaces, and work at our designated workspaces. We offer both 15- and 30-day packages with a lot of other benefits as well. If you wish to know more about these packages, do feel free to reach out to us on goSTOPS WorkAwayFromHome.
Do's And Don'ts Of Staying At Backpacker Hostels In India
Living in a backpacker hostel with strangers can be a bit challenging and overwhelming. This is even more so for new hostelers who are unfamiliar with the unspoken ways of hostel etiquette. To help you get familiar and comfortable with the hostel atmosphere, here are a few do's and don'ts of living in a backpacker hostel in India:
Do's
You can get yourself acquainted with other fellow hostelers but do respect their space and willingness to interact. If you aren't comfortable interacting with some people, politely let them know you would like to keep your distance.
Always keep your bed and surrounding areas clean and try to keep your belongings within your designated area.
Make sure to use your own belongings and not fiddle with those of the other hostelers.
Respect the atmosphere of your hostel room. That is, if your fellow hostelers prefer sleeping early, avoid late night Jenga matches or generally being noisy and disturbing.
Don'ts
Don't mess with any of the hostel belongings or use other people's stuff without permission.
Don't leave any of your valuables unattended if you aren't in the room. Carry locks with you because some hostels might provide lockers but without locks on them.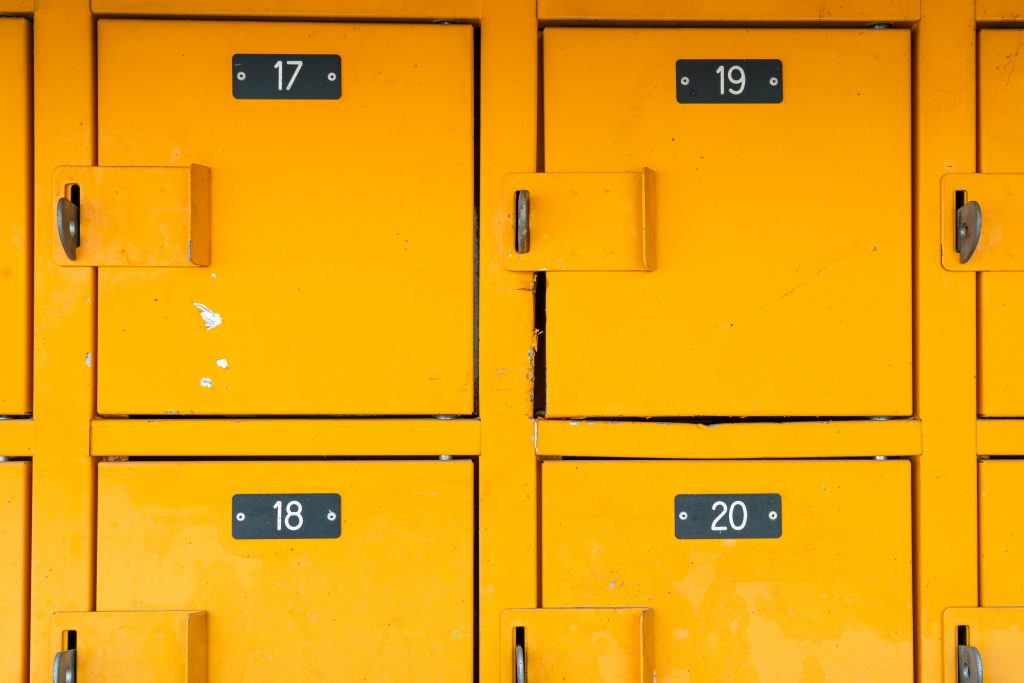 Avoid consuming strong-smelling food or drinks in the hostel room, especially when other hostelers are sleeping or are uncomfortable with the smell of the food.
Don't talk loudly late at night, or when you're present in a common room where other people might be working.
If you're uncomfortable with sharing a room with a fellow hosteler, don't get into a fight right away. You can reach out to the hostel management to work out a solution that is suitable to all.
Conclusion
For anyone who loves traveling and exploring new places but is bound by a budget, backpacker hostels are a great way to save on your costs. They cater to all the necessary aspects of accommodation and a few of them might also have arrangements for food as well.
In addition to this, backpacker hostels are a great place to meet and bond with fellow like-minded travelers. More often than not, you'll have such happy encounters at hostels that are sure to leave you with an even more enhanced travel experience. If you too are looking for a backpacker hostel, don't forget to check out our goSTOPS hostels that will tick all the right boxes for you and that too at budget-friendly rates! Isn't that all we need?
FAQs
What Is Meant By Backpackers Hostel?
A backpacker hostel is usually a short-term shared sociable lodging where guests can rent a bed in the dormitory style setting. This low cost alternative to hotels is very popular among all budget travelers. In most cases, along with the dorm room, you'll also be sharing other common spaces like the washroom, kitchen, and common room, when living in a backpacker hostel.
Where Can I Find Hostels While Traveling In India?
There are a number of hostel chains in India that have locations all across the country. For instance, our goSTOPS hostels are spread across a variety of destinations including Agra, Amritsar, Bir, Dalhousie, New Delhi, Jaisalmer, Mumbai, Naggar, Rishikesh, Udaipur, Varanasi, Jaipur, Leh, Palampur.
Do Hostels Have Curfews?
With more and more hostels popping up in different areas, hostel curfews are becoming less frequent by the day. In a lot of places hostels are accessible 24×7, while in some places they might lock the hostels after a certain time in the evening or night. We suggest reaching out to your hostel to get further clarifications about their timings and curfews, if there are any.
How Much Does It Cost To Stay In A Hostel?
On average, the cost to stay in a hostel in India varies between INR 450 to INR 850 per person. These costs could also vary based on factors such as location, timing, seasonality, and the facilities accessed at the hostel. Some places, like our goSTOPS hostels, also offer group discounts if you're traveling in a group or are planning to stay in the hostel for a longer duration.