#travel, #photooftheday, #nofilter, #nature, #instagood. Do you 'max relate' to these hashtags? If you're a frequent traveler and an avid Insta user, chances are you might just be rolling your eyes at this question. But if you're looking for a place that could justify all these hashtags on your feed, you should definitely put Dalhousie on your travel bucket list.
Scenic mountain views, pleasant weather, clear skies, and welcoming vibes, you name it and Dalhousie has it all. Nestled in the Dhauladhar ranges of the mighty Himalayas, this quaint hill resort also has a certain old-world charm to it. If it's finally time for you to check off this place on your bucket list, make sure these 5 insta-worthy things to do in Dalhousie are definitely included in your itinerary.
Unwind With Nature At Kalatop Wildlife Reserve
Home to the Himalayan Black Bear, pheasants, Eurasian Jay, Himalayan Black Marten, and a variety of other animal and plant species, a visit to the Kalatop Wildlife Reserve has to be on every wildlife and nature lover's list. And if you're wondering what's so special about this place, wait till you get a view of the stunning snow-clad peaks amidst blue pine and deodar trees.
Whether it's a jungle safari and bird-watching you want to indulge in, or an itch for trekking and hiking you want to fulfill, the Kalatop Wildlife Reserve is an ideal spot to try everything out. Always be ready with your camera while taking a stroll in the sanctuary; the variety of alpine flora and fauna will make you want to capture as much natural beauty as possible through the lens. The Ravi River flowing through the sanctuary just adds the final touches to the beauty of this nature's reserve.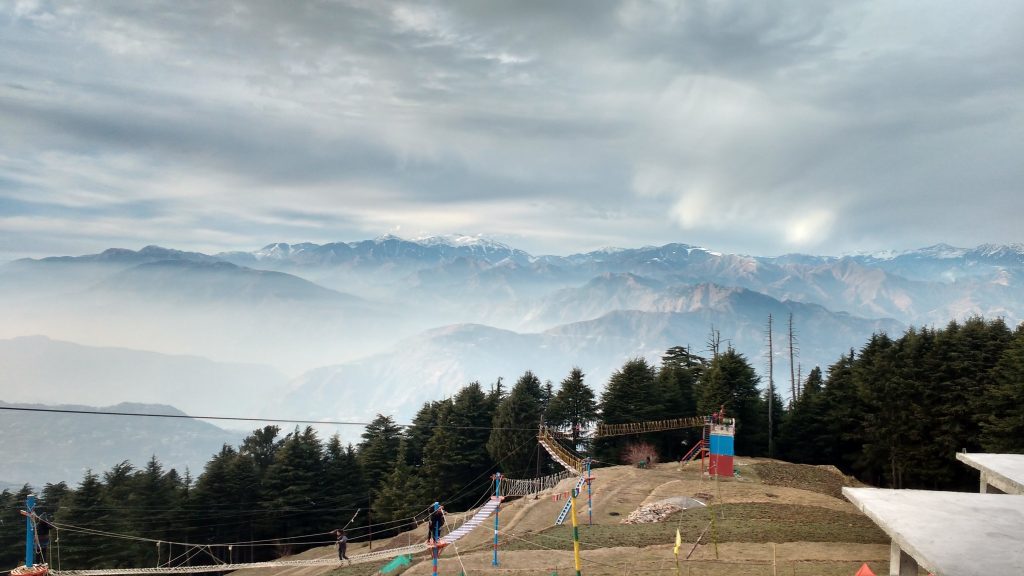 To observe this natural marvel in its best form, the months from September to March are absolutely perfect. You can hire a cab from Dalhousie to Lakkar Mandi and from there you could hike up your way to Kalatop.
Greet Local Artisans At Bhuttico
Dalhousie isn't just home to mesmerizing and scenic views; it also has a variety of quirky and unique souvenirs to take back from your trip. While there are a few shopping areas scattered around the resort town, the one you should definitely make a visit to is Bhuttico. Established in 1944, it is one of the oldest and most renowned shopping places in Dalhousie. The shopper's paradise is best known for its Kullu shawls. Each of these is locally made from authentic materials like angora, lambswool, and pashmina.
What's interesting about Bhuttico is that the shopping place is like a co-op society. It was originally set up by a bunch of local women and today has a number of local artisans showcasing their craftsmanship. If you aren't used to shopping locally and have doubts about the quality, you can lay your worries at rest in Bhuttico. It holds an ISO 9001: 2008 certificate for maintaining quality and confirming to international standards.
Interacting with the local artisans while shopping for their self-made productions is sure to leave you with a joyful experience. While you're at it, you can get those perfect in-frame shots of the textiles around you. After all, retail therapy does surely have its perks! 
Please Your Aesthetic Self At St. Francis Catholic Church
Draped by the branches of tall deodar trees, St. Francis Catholic Church is considered to be one of the most eminent structures in Dalhousie. The exquisite structure was built around 1894 by the soldiers of the British Indian Army and is a favorite among art and history lovers. Boasting European-style architecture and décor, the church has interior stonework and multicolored Belgian glass decorations. While many of the visitors are spiritually drawn to this place, the aesthetic appeal and charm draws a variety of other tourists as well.
Not sure how aesthetically pleasing a church could be? Wait till you see the Victorian-era architecture on the church's exteriors. After a fun-filled day of adventure, if you're looking for a calm place to unwind, the serene vibes of the St. Francis Church will surely hit the right spot. Currently, the Catholic Diocese of Jalandhar maintains and regulates the church activities. St. Francis Church is located on the famous Subhas Chowk and is easily accessible through local transport.
Kiss The Clouds At Bakrota Hills
Sightseeing, trekking, or photography, if you had any of things on your to-do list, you can tick them all off together at the Bakrota Hills. Known to be one of the highest points in Dalhousie, this place offers mesmerizing views of the majestic Himalayas. The Hills are laden with a beautiful green carpet of thick deodar forests. A walk through the hills with the cool and refreshing wind falling on your face will leave you spellbound and rejuvenated.
Interestingly, Bakrota Hills is one such destination in Dalhousie that offers picturesque views throughout the year. To catch a glimpse of the snow-clad mountains and the snowy wonderland around, you should make a visit to the Hills during winters. But the place looks equally ravishing during summers when the golden sunshine filters through the tall deciduous trees along the hills.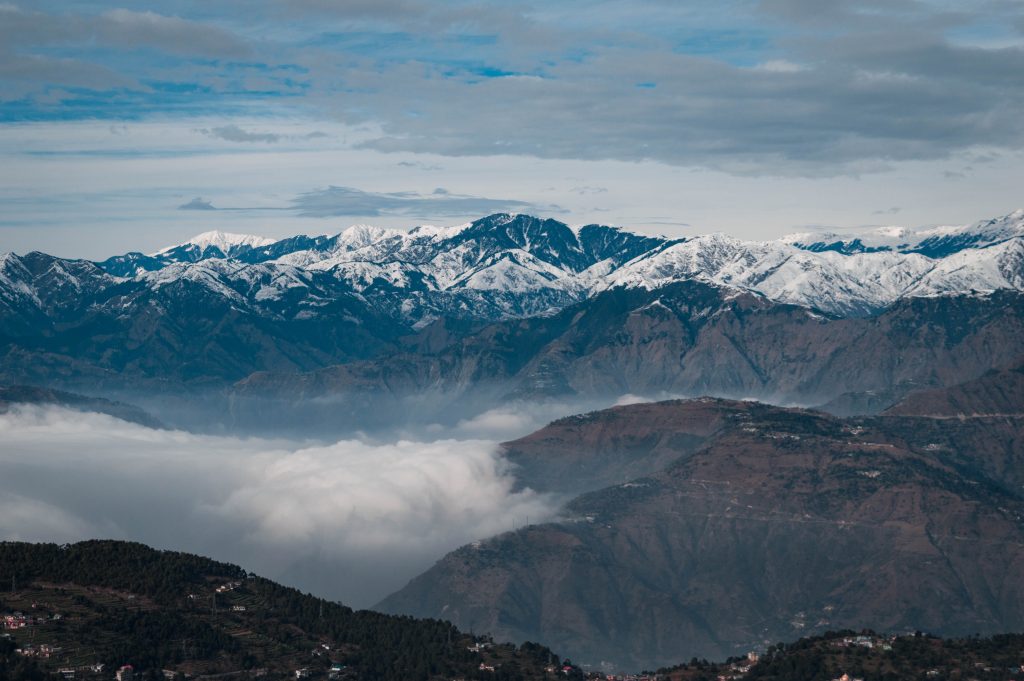 Either way, your photo at the picture perfect Bakrota Hills view point will certainly add that special charm to your Instagram feed (and it might even make your followers, who're desperately waiting for a vacation, a little jealous too!).
Brush Up Your History Knowledge At The Bhuri Singh Museum
Whether you're visiting the Mountain State for the first time or otherwise, you'll agree to the fact that Himachal history and culture is uniquely distinct from the other northern states. If you're inquisitive to know more about their culture, you should definitely head to the Bhuri Singh Museum. Founded in 1908 during the rule of Raja Bhuri Singh, the historical site in Dalhousie preserves and represents the cultural heritage of Chamba.
The Museum is home to a number of artifacts, each representing the history, art, and culture of the area. It has a collection of over 8,500 antiquities and art objects, including miniature paintings, copper plates, carved doors, and frescoes. A visit to the museum will take you through the life of the natives living here in the past. You can witness the royalty and magnificence oozing out from the collection of Guler-Kangra style of paintings and various other memoirs. The Museum is open between 10 am and 5 pm on all weekdays except Monday.
Conclusion
What's distinct about Dalhousie is that there are a number of attractions to enjoy not just in the main town, but also in several places around it. Whether you enjoy the lively aura of touristy places or are looking for offbeat destinations to up your gram game, Dalhousie has something for everyone.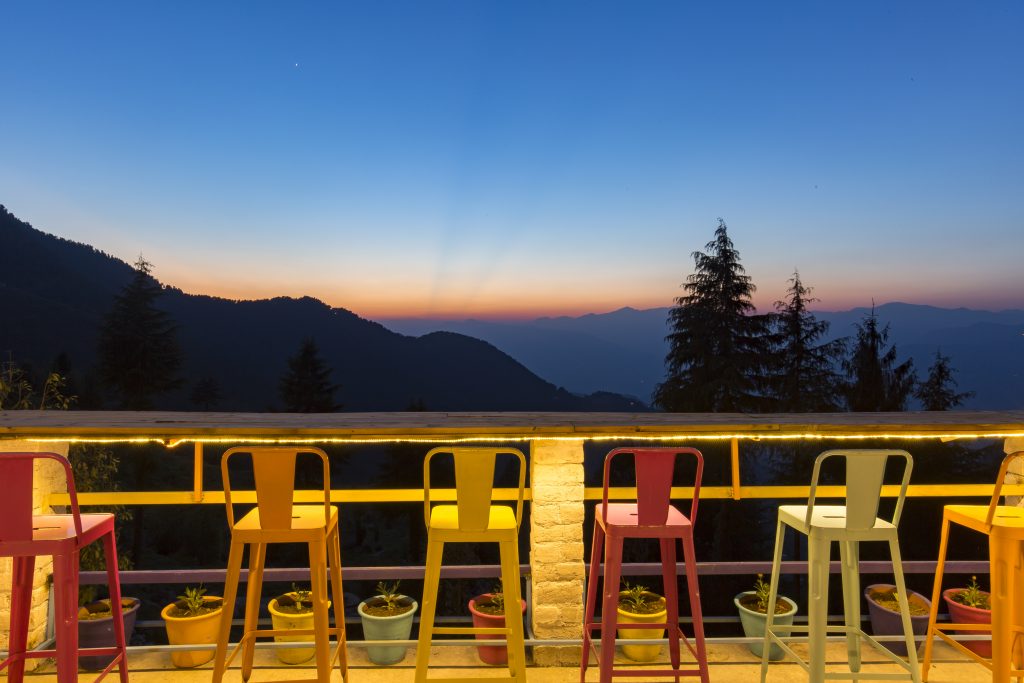 And if you're looking for like-minded travelers to share your common interests with, make sure to hop over to goSTOPS Dalhousie. With amazing views and loads of entertainment options, you'll have plenty of reasons to bond over, and make memories that last a lifetime!
FAQs
Which Place Is Called Mini Switzerland In India?
The picturesque hill station of Khajjiar in Himachal, is popularly called mini Switzerland of India. It is located around 22 kilometers away from Dalhousie and is filled with pockets of scenic beauty. The vast green expanse under the clear blue skies, make Khajjiar an ideal spot for picnics and a relaxing getaway.
Which Is The Best Time To Visit Dalhousie?
If you prefer pleasant weather for sightseeing, the months from March to June are probably the best time to visit Dalhousie. All tourist sights in Dalhousie are easily accessible during these months. But if you're a snow baby and would love to enjoy the scenic views of the snow-capped peaks, the winter months from October to January will be perfect to visit Dalhousie.
What Should I Wear In Dalhousie?
If you're visiting Dalhousie during the summer months, you can wear comfortable clothes paired with a light jacket. However, if you're visiting during winters, make sure to carry heavy woolens and plenty of warm clothes to survive the cold weather.
How Many Days Are Enough For Dalhousie?
To relax and rejuvenate your senses, a 3 to 4 days trip would be good enough for Dalhousie. You can soak in the beauty of nature and visit the hidden gems of Dalhousie during this period. However, if you wish to relax for a longer duration or don't feel like moving away from nature, you can always extend your stay for as long as it suits you.
Is Manali Better Or Dalhousie?
Both Manali and Dalhousie have earned a spot for themselves on the list of best places to visit in Himachal Pradesh. Manali is a magnificent resort town offering beautiful landscapes, plenty of fun-filled activities to indulge in, and a variety of food and shopping options. Dalhousie, too, isn't far off with its scenic mountain views and panoramic views of the surroundings. Both these places have plenty of attractions to visit and things to enjoy. While Manali is constantly flocked by tourists and is crowded at most times, Dalhousie is relatively less crowded and offers a calming atmosphere to its visitors.