There is a reason Delhi is adorned with the title of 'the cultural capital of India'. Since decades in passing, Delhi has not only seen a colossal shift in its city or structural landscape but even a more influential one in the cultural sphere. Whether it is open theatre, to art galleries, to literary modules and talks, and let's not forget the precious pragati maidan, which ends up hosting the 'world book fair' every year, the enormity of events offered , often surpasses the one present to appreciate and relive it, and this is something not for the uninterested.

National Gallery of Modern Art,Jaipur House,Central Delhi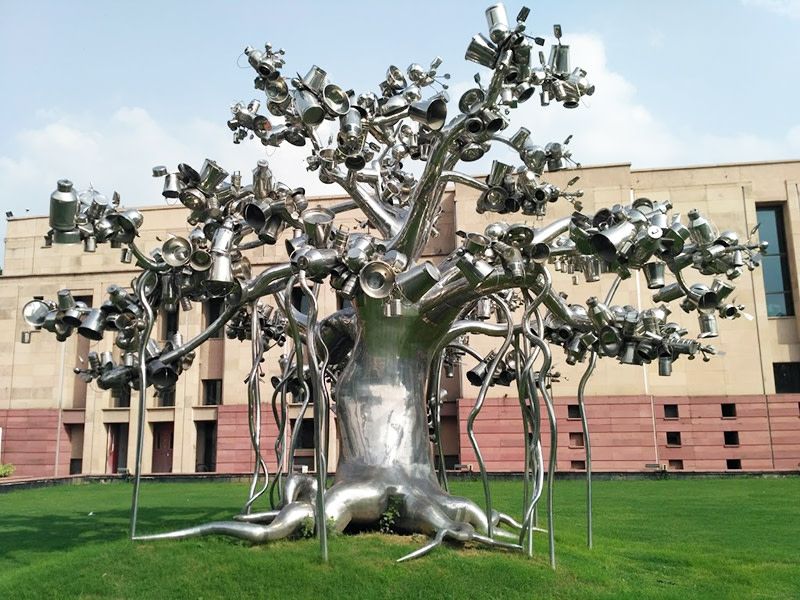 Image Courtesy: Delhi Darshan
Originally conceptualized and brought to life back in the 1950's, the spaces of sculpture, modern installations and modern Indian paintings might confuse you, but will definitely delight you.  The stalwarts in the world of Art, whether it be Raja Ravi Varma, Rabindranath Tagore, Amrita Sher-Gil, Jamini Roy as well as modernist masters such as MF Husain, SH Raza and Tyeb Mehta, you will find the essence and works for all you can observe.

Khoj Studio
Image Courtesy: Reso Network
Khoj studio is recognized as a not for profit Arts centre and nurtures and welcomes everything eccentric, alternative, and unusual. It is a space for incubation of ideas, which ranges from you entering the studio to be transported in another space and time dimension and also goes further to throw light on the pertinent social topics plaguing the city. As per popular belief, 'Though a variety of projects including workshops, residencies, exhibitions, talks and public and socially engaged practices, KHOJ Studios in Delhi has catalyzed a community of artists into networks across India, and actively developed the South Asian Networks for Arts.'
Kiran Nadar Museum of Arts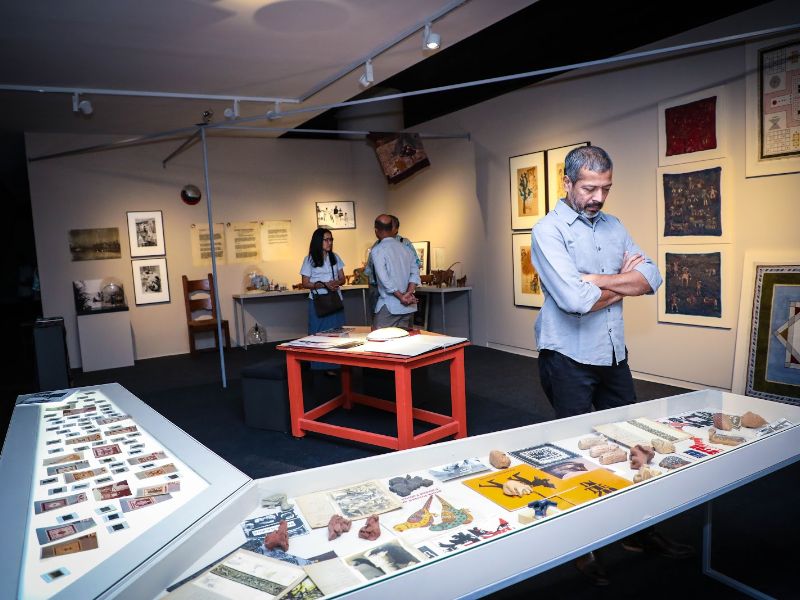 Image Courtesy: OpenArt
Under the category of the few private Art centers and Museums the city has to offer, one of the well known name is of The Kiran Nadar Museum of Arts. As the name suggests, it was laid down by Kiran Nadar and houses some of India's best names in the Art industry. Inside, you'll find the whole lot from paintings, prints and sculptures to outrageously quirky installations and forward-looking modern media.
Nehru Planetarium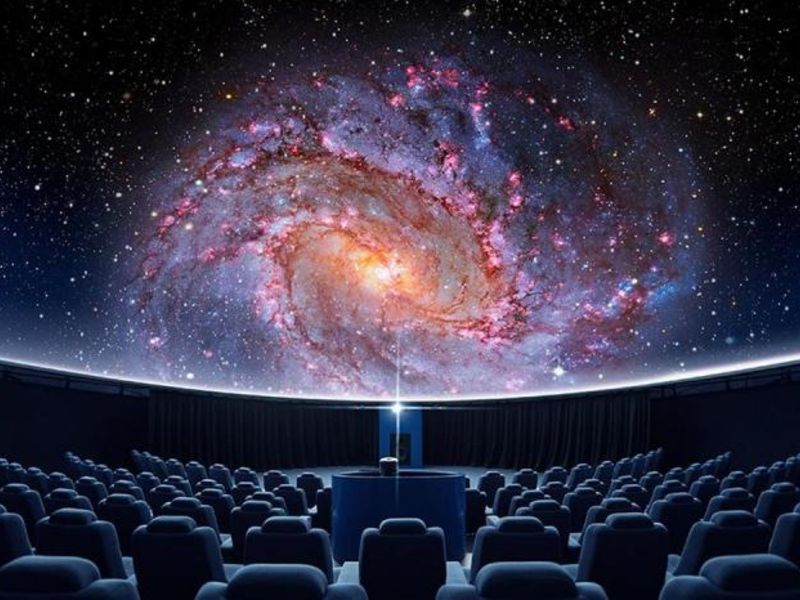 Image Courtesy: Delhi Planet
Having been once the official residence of Shri Jawaharlal Nehru, the love and interest Mr. Nehru has for science, and his love for children translated into Nehru Memorial Museum and library in 1964, which with time, subsequently, housed the planetarium. Astronomy is the focal point of the place, and you'll find yourself lost in a universe of its own along with science facts! Whether you have kids accompanying you or not, this is a place for trigging of the imagination and the science geeks alike.

Max Mueller Bhavan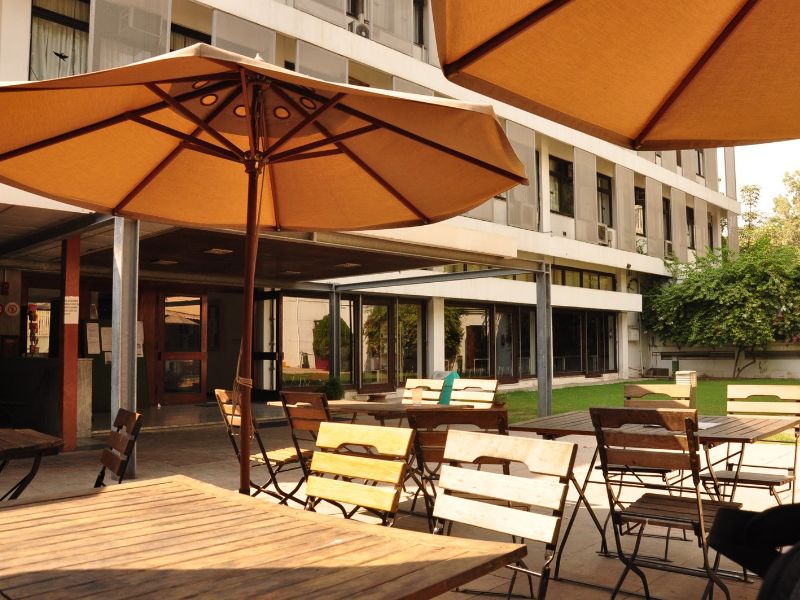 Image Courtesy: Learn German Kitchen Words
Goethe Institute is another name through which people recognize and know this German Cultural Centre. Max Mueller Bhavan is part of the international association of German cultural centers which are sprawled and in service across different cities of the world. It began as a part of an initiative on part of the German government, to bring awareness about the German culture, literature, music, art, theatre and the likes. Max Mueller was a 19th-century German scholar of Indian studies, after whom the cultural institute has been named. Apart from gaining a glimpse into the German life, it also plays a role as a regular host in the city for a lot of cultural as well as musical events
Allaince Francaise de Delhi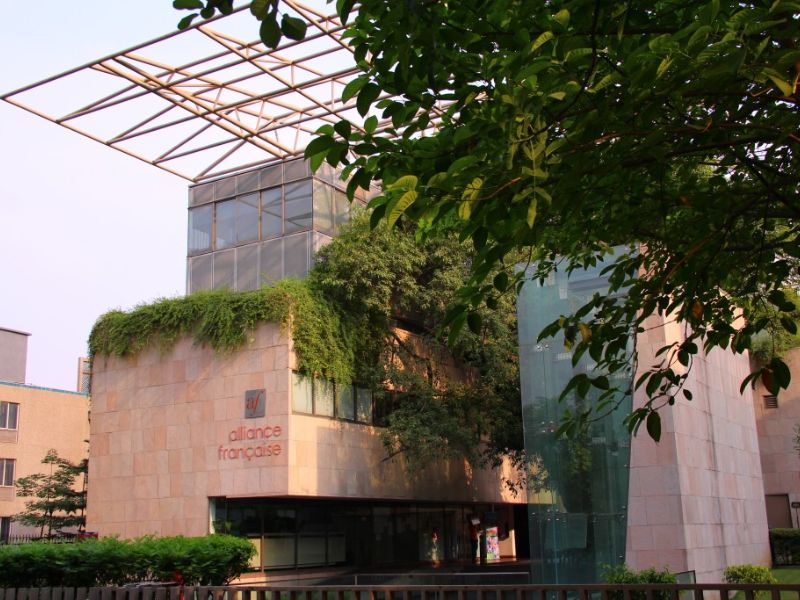 Image Courtesy: Alliance Francaise Delhi
Nearly six decades old, Allaince Francaise de Delhi is an Indo-French cultural centre that regularly organizes film screenings, musical performances, dances, plays, art and design exhibitions, literary readings and other events on French culture in India. Established in 1956, it moved to its current premise in Lodi Estate in 2004. With a picturesque location next to Lodi Gardens, the buildings make ample use of glass, concrete and aluminium. The centre also has a branch in Gurgaon for French classes and cultural events.
India International Centre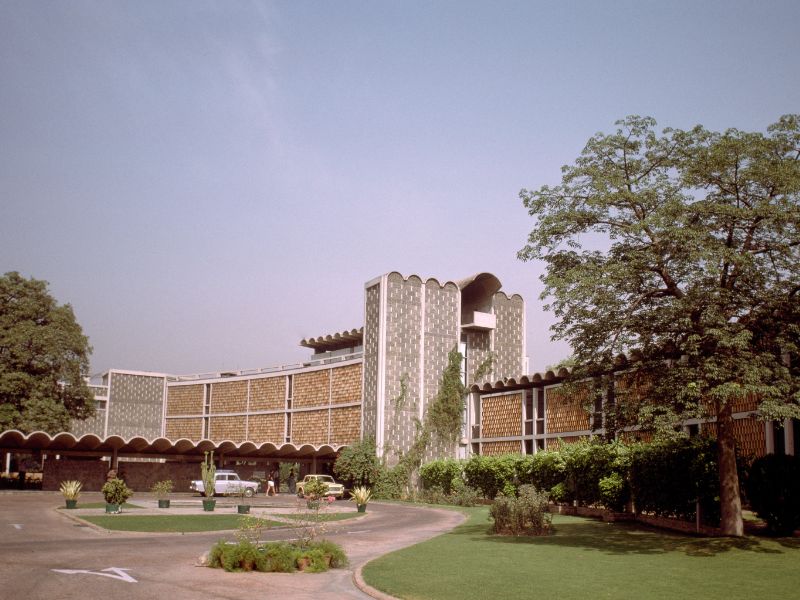 Image Courtesy: ShowInCity
Inaugurated in 1962, this iconic Delhi institution has been a significant force in the city's cultural and intellectual landscape for over five decades. Besides concerts, film screenings, classical dance performances and plays, it holds talks, discussions and conferences on a wide range topics such as international relations, environment, culture, philosophy, religion, science and health. In the past, it has hosted acclaimed writers and thinkers such as Naom Chomsky, Salman Rushdie, Amitav Ghosh and Amartya Sen. Overlooking the medieval monuments in Lodi Gardens, the beautiful building was designed by American architect Joseph Allen Stein keeping in mind local architectural traditions and techniques.
Featured Image Courtesy: WhatsUpLife