Maybe it's just me, but the first thing I look for when I travel is a place, where I can find an amalgamation of books and food! There is just another kind of serenity that exists, and another kind of exploration to be done in a new city, and what better way, than to read about the city, historically, in the modern context, or maybe just any other essence to be captured by the way the city treats its words, while also having the taste of the food it has to offer! Here are listed just a few places in Delhi, where you can on your own exploration of silence, words, and flavors…
Cha Bar, Connaught Place, Central Delhi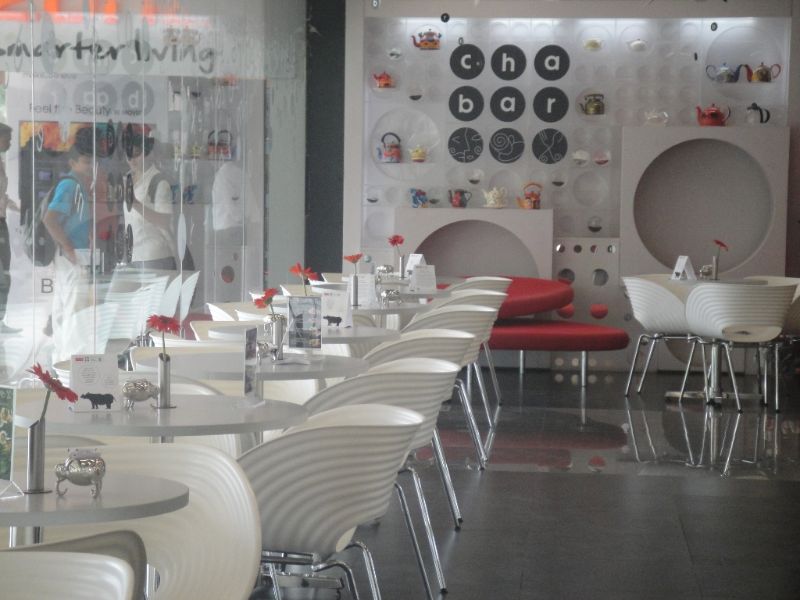 Image Courtesy: Foood Post
The Oxford book store and its little cafe which is under the same premises is enough to charm you, and transport you in a world where you'd never want to leave from! The book store has one of the best collections that Delhi has to offer, which another zone for the kids, and the cafe has its own twist of the Indian food as well as the western with specialities such as keema samosa, and Malabar chicken curry, which is sure to leave you lingering!
Kunzum Travel Cafe, HKV,South Delhi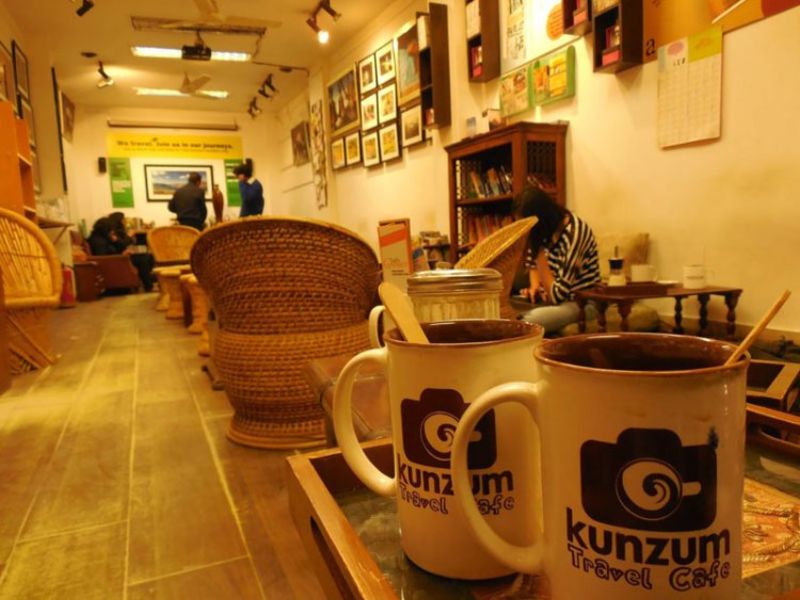 Image Courtesy: News Aur Chai
This travel cafe is a paradise for anyone who wants a variety of travel books to scroll through. They also have a stunning collection of travelling photography books, and if that's not enough, they regularly keep hosting workshops ad events related to travelling with like indeed people all together in one place!
Ivy and Bean, Shahpur Jat, New Delhi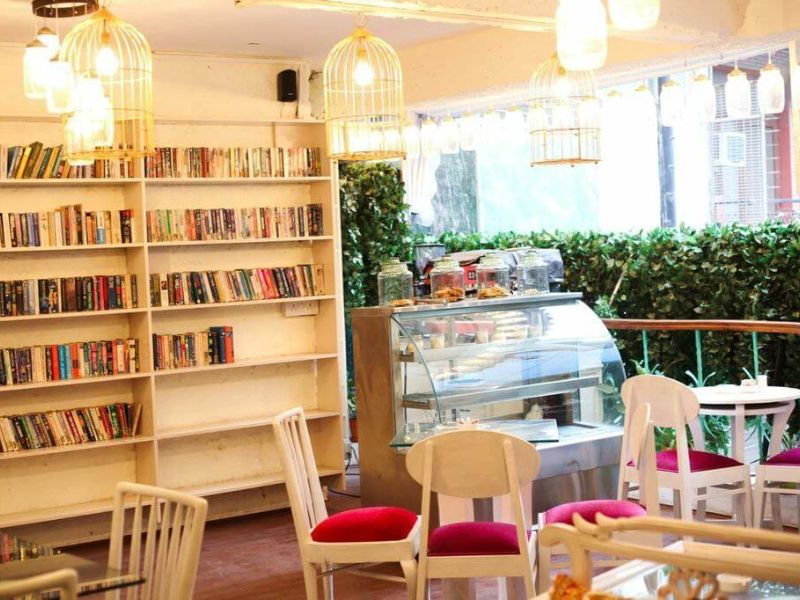 Image Courtesy: ScoopWhoop
This cafe doesn't only serve absolutely original, authentic Australian cuisine (now that is something you don't hear often) but is very liberal with the books that are kept in the cafe. One can browse through them, read for hours silently with no one bugging you, or you can also take one home on the condition that you return it back the next time (of course!)
Cafe Wanderlust, Gurgaon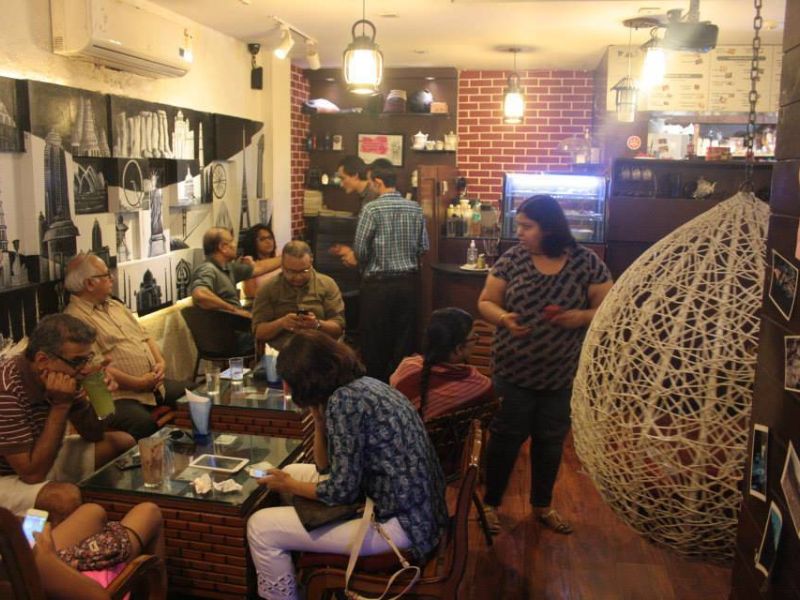 Image Courtesy: JustDial
This cafe, stays true to its name, where you will not only lust and get lost in the impeccable selection of desserts they have to offer, but is one secluded place where you can spend your entire day, just sitting and writing, reading, or browsing through magazines, and plenty of books available. And well, the ones with the sweet tooth will sure be happy here!
Sakley's Mountain cafe, GK,South Delhi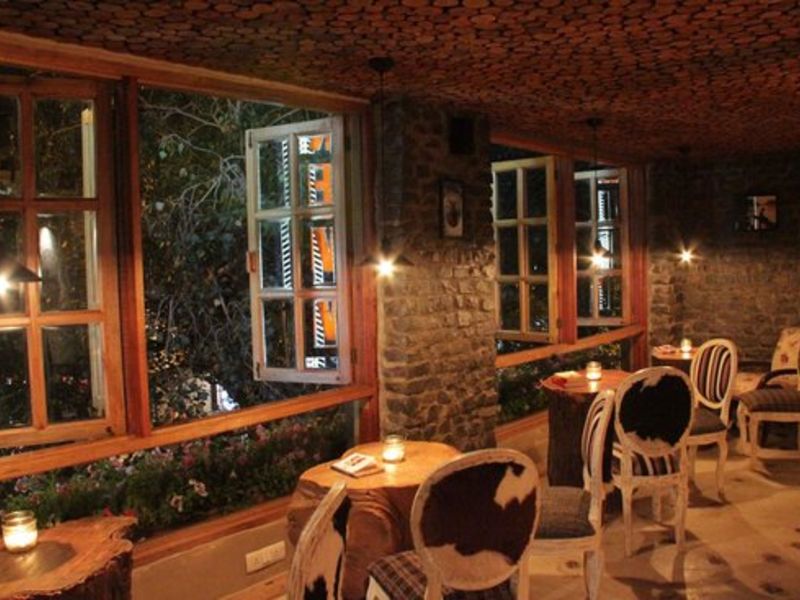 Image Courtesy: TripAdvisor
This place is designed in a very unique way, and guess what? The interiors have tree trunks, branches, the stools like the barks, and plenty of green environment while also maintaining the blend with modernity. This place is the one where you can get lost reading a book, because not only does it not feel like a cafe or look like one, if you happen to gaze out the window, you'll forget you're in Delhi!

Serendipity, The Claridges, Aurangzeb Road,Central Delhi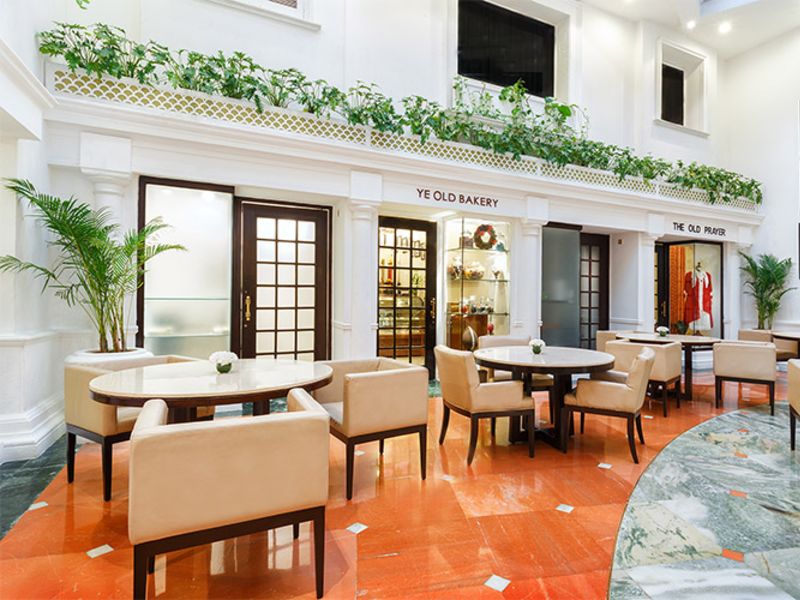 Image Courtesy: DSSC 
This cafe might be in the midst of an expensive hotel, but even if you don't want to spend much, you can spend your time here! It has an excellent and delicious collection of pastries for the treat, and an equally intriguing collection of books! This place isn't very crowded on most of the days, so it can be a peaceful spot to spend your day or evening in!

Little Yodakin, HKV , South Delhi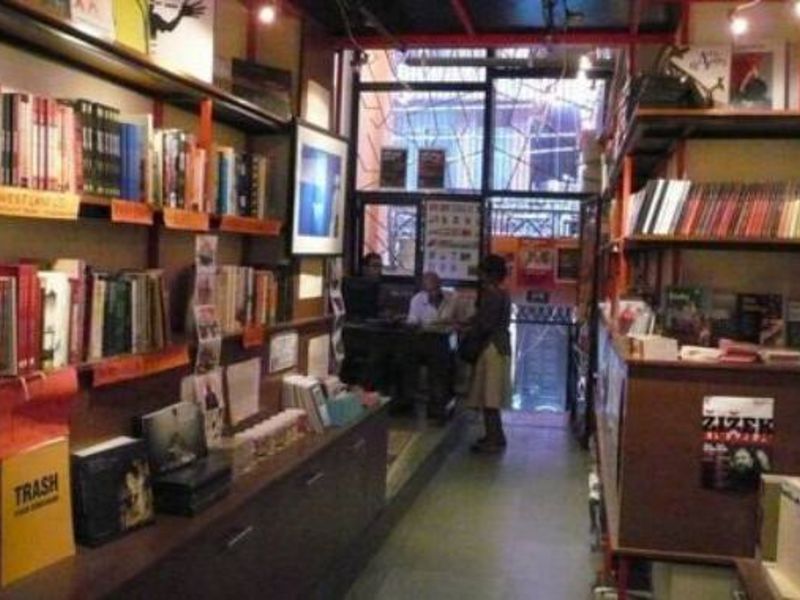 Image Courtesy: india
Little Yodakin, based in Hauz Khas has another existing cafe attached to it, to complete its base which is an art cafe called as Tattva. If organic food is your thing, then head here; if organic food isn't your thing, then head here (doesn't hurt to try now, does it?). Not to mention the quiet and the beautiful ambience, this one's a sure lookout.

May Day Cafe and Bookstore, Shadipur, West Delhi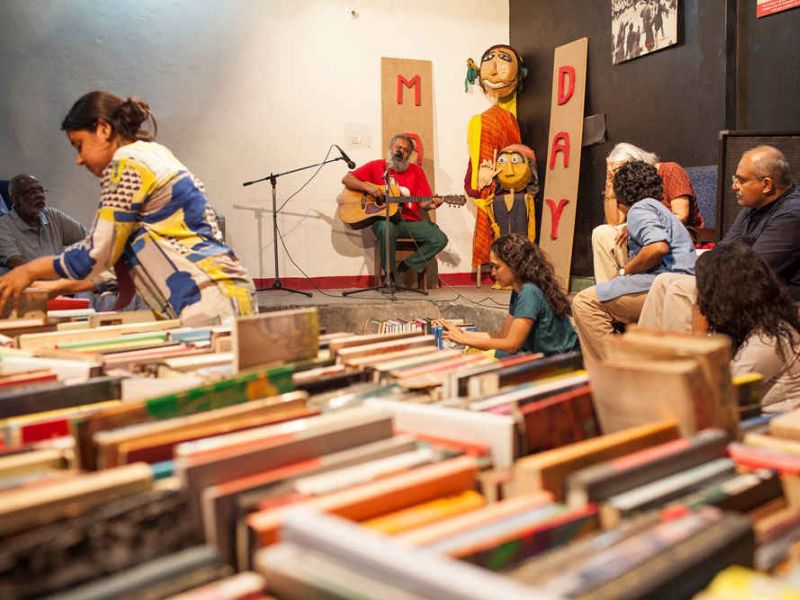 Image Courtesy: SoDelhi
When you first enter the store, you inevitably end up noticing the quirky posters on the wall and gets eased in the place almost immediately by the enthusiastic staff in the tiny warm place full of books. You will definitely end up coming back for the food even sans the books.


Featured Image Courtesy: Wallpaper Flare