Strolling the markets is absolutely no joke, when the heavy weight of bringing back a souvenir lies on your head, and eyes scanning every possible store as you make your way through the streets. And isn't the expectation enough to scare you away? It's going to be the one present that will define for the people, what the city represents. Isn't it? But that's not all… because no one ornament or object could ever define a city, but it sure packs a punch about the color of the city that you can carry back. Here are a few ideas for exploration when you find yourself in turmoil about the same and in Delhi.
State Emporiums in Connaught Place, Central Delhi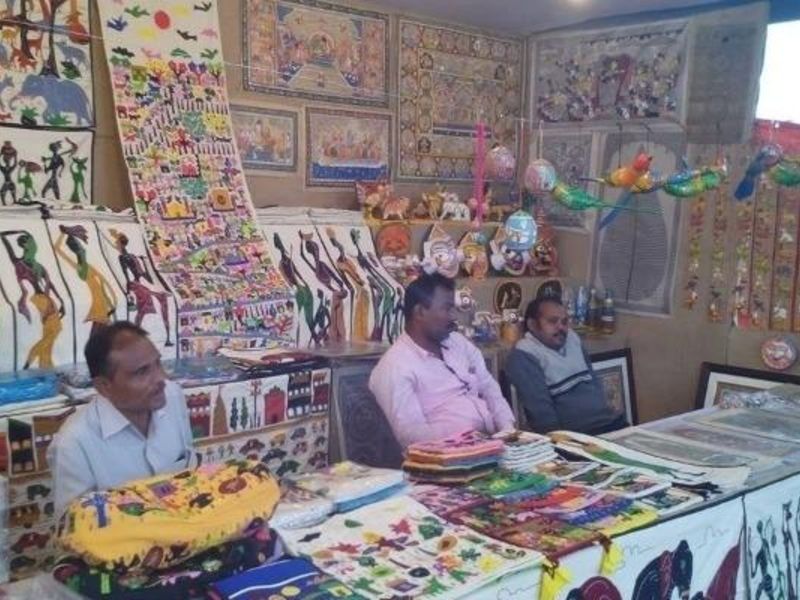 Image Courtesy: WhatsHOT
Craft artisans from states across India show off their wares in this row of emporiums at Connaught Place. This place has been especially mandated by the government of India, and hence you can find rows and rows of stores, representing different States and the handlooms and prints with different essence. Shawls, saris, paintings, jewellery, and even artisan items or home decoration items can be found for adornment. And it's a space where one can find items not just for the purpose of gifting others, but because of the plethora of options available, even for one's self!
 
Dilli Haat, South Delhi
Image Courtesy: Delhi Tourism
Standing true to the name of Delhi, Dilli Haat, houses the best of Delhi with a very enthralling mix of traditional with the modern. Delhi Haat is run by the government of India, Delhi Tourism and Transportation Development Corporation (DTTDC).Unlike the weekly markets; Dilli Haat is a festive bonanza which is permanent. So no matter when you turn up to the city, you can without hesitation, head here to find everything ranging from ornaments, jewellery, to Kashmiri shawls and saris for the women. For men, there are options for stark kurtas and jutis available. And, let's not forget the food section! It houses the best Tibetan dumplings to be found in the city, along with the flavors of all the other states.
 
Tibetan Market, Civil Lines, North Delhi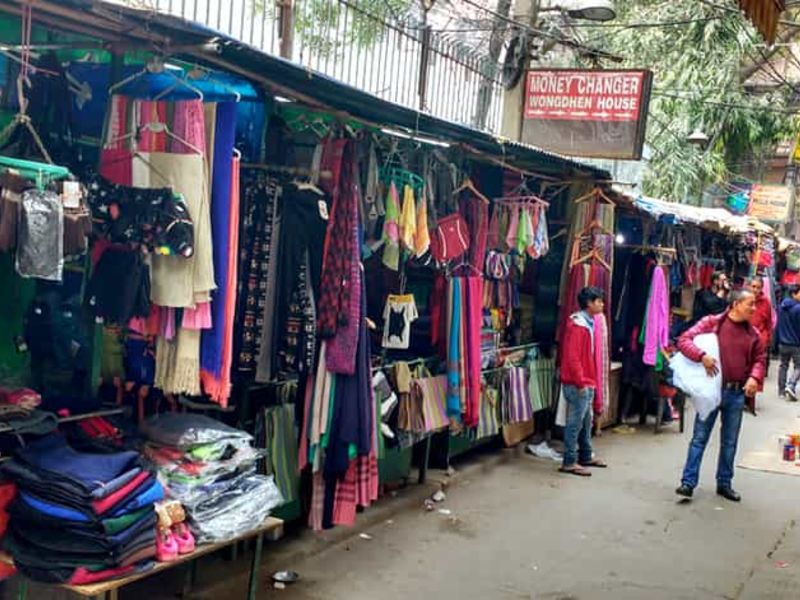 Image Courtesy: Treebo Hotels
Also known as the little Tibet in Delhi, the market was originally set up as a relocation housing structure for Tibetan refugees. Now, in the current times, the inhabitants of the place have not only grown the market with the varieties of the items available, but have also set up different segregation for different markets. It is also popularly known as Monastery market. Numerous stalls lined up the alleyway showcasing a wide and varied collection of Tibetan artifacts, jewelry and semi-precious stones. There is also availability of clothes, accessories and trendy products in different textures. Usually, catching the eyes of the younger crowd from JNU and Delhi University, with plethora of trend-setters around, this one market you wouldn't forget for its eclectic taste. And if the shopping isn't enough, a range of Tibetan delicacies are available, whether it be thenthuk (made with flat noodles, your favourite veggies and a clear broth), or the classic thukpa; you'll find yourself coming back for more.
 
Janpath Market, Central Delhi
Image Courtesy: LBB
Hello, hello the shopaholics! This one market is a haven for the one in you who craves for some stunning and viable street shopping. Located at the heart of Connaught place, this started at just a lane where a few stalls would initially set up with their products and clothes and goods, but later turned into a beautiful permanent alley of the same nature. Jan path market essentially does not have a huge geographical grounding, but you will find yourself mesmerized by this little lane which so much to offer not just the women, but also men (okay, a little more biased for the women). But oh, hail the negotiating masters, for this will be your true test.
 
Khadi Gramodyog Bhawan, CP, Central Delhi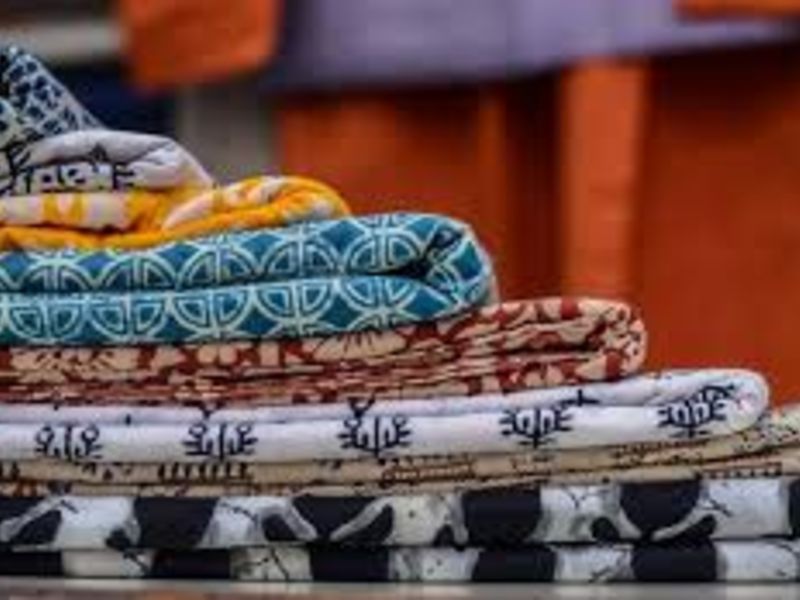 Image Courtesy: Khadi Gramodyog Bhawan/Facebook
Another gem hidden in the central market of Connaught place, this single store is placed right next to the Regal cinema hall in CP, and isn't hard to find. There is a very unique and eclectic collection when it comes to Khadi, for both the sexes, and in equal array of stunning colors. There is also a certain charm to the store when you realize how the blend of old fabric, old idea of style, blends into a modern surrounding to suit the needs of the present generation. This will be a place for you to definitely find something momentous for any occasion.
 
Khan Market, South Delhi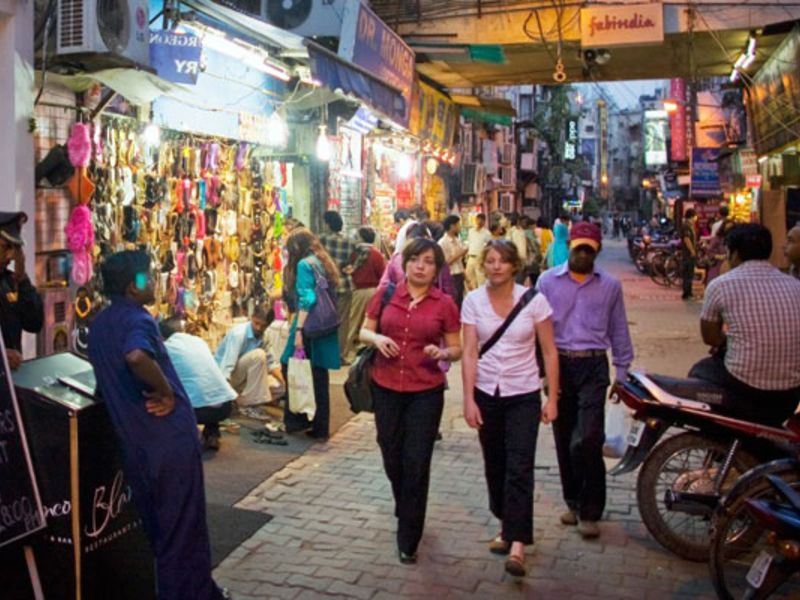 Image Courtesy: Shoppers Gossip
The plush and very fancy market was made on the name of Khan Abdul Jabbar Khan. It is one of the most expensive markets in the World on the basis of its Retail Values, but (eh, something to remember delhi by?) This market may give you all at a single place, with variety of options available. You can even go for a lot of accessorized stuff that can be found to suit individual tastes.

Chandni Chowk, Old Delhi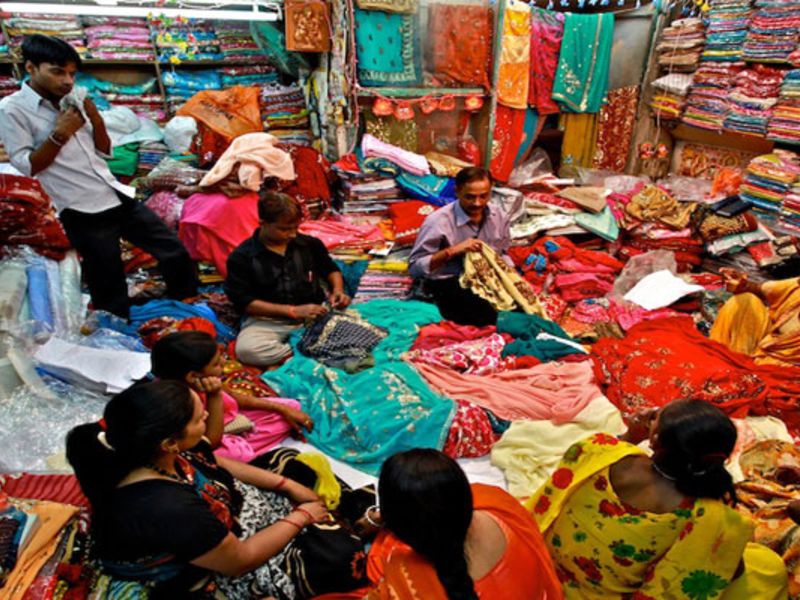 Image Courtesy: Pipl Delhi
The charm of Old Delhi does not only lie in its history, but also in its markets. The best part is, there are several small individual markets dedicated to single goods. You can find a jewellery market, watch market, clothes market, shoes market, and so forth.This makes picking up souvenirs, or fancy little things in large numbers even easier. To add to all already, it is also the biggest wholesale market in Delhi! what are you waiting for?
Featured Image Courtesy: Thrillophilia