Chilly winds on your face with water splashing around you, and your heart beating like a drum. No, this isn't some heroine's scene from Bollywood, but the experience you'll get from river rafting in Leh Ladakh. Blessed with a number of towering hills and mountains, and some of the most exciting gorges and ravines, Leh Ladakh is an epitome of scenic splendor. From biking and trekking enthusiasts to people who wish to find their calm in chaos, the enthralling vibes of Leh Ladakh welcome every traveler.
But it's probably the adventure seekers that have a special place for these destinations on their travel bucket list for Leh. And why wouldn't they? From mountain biking to paragliding, there are plenty of activities in Leh Ladakh to satiate your adrenaline rush. Not to forget, the enthralling river rafting experience! Maneuvering through the rapid currents of the ferocious rivers is an exciting challenge for people from all over. Here's the ultimate guide to river rafting in Leh Ladakh that shall keep you prepared with all you need to know!
Popular River Rafting Destinations In Leh Ladakh
You'll find a number of places in both Leh and Ladakh offering different level grades for a river rafting session. While beginners and non-swimmers are recommended to go for the lower level grades, if you're a good swimmer or an experienced river rafter, you may even choose to attempt river rafting in the more challenging rapids. What's exciting about Leh Ladakh is that it caters to a variety of rapids to suit every river rafter's comfort level. Here are some of the most popular routes for river rafting in Leh Ladakh:
Phey To Nimo
Located on the Zanskar river, this is one of the most popular routes for river rafting in Leh Ladakh. The challenging Grade II and Grade III rapids are ideal for both beginners as well as experienced rafters. Starting from the village of Phey that's located around 12 km from Leh, this rafting route ends at Nimo, which is around 36 km from Ladakh's capital city.
The difficulty level of this route is between easy to moderate and it takes around 2 to 3 hours to complete the entire rafting session. You'll be passing through some of the most scenic hills, thickets and valleys that shall give you a view of the untouched natural beauty of Leh Ladakh.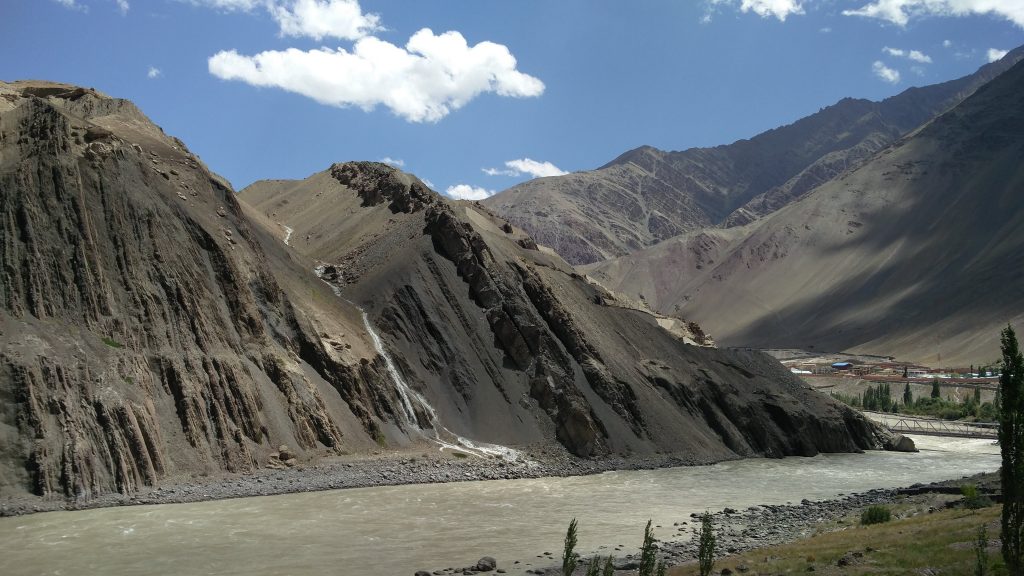 Upshi To Kharu
Upshi is located around 47 km towards the south-east of Leh and is situated along the banks of the gushing Indus River. This river rafting route ends at Kharu, which is around 70 km to the north of Leh. Novice rafters and non-swimmers should definitely try this route out as the rapids here are mostly Grade I and II. The difficulty level of this route could be considered easy at most times, except for a few narrow creeks where Grade III rapids could be experienced. You'll be taking around 4 hours to complete river rafting on this route.
Phey To Saspol
The Phey to Saspol stretch is yet another enthralling river rafting route that not only offers the thrill and excitement of rafting but also treats your eyes with the magnificent views of the surroundings. Offering Grade I and II rapids, this route is ideal for anyone who is just setting foot into their adventure world and would love to have an easy yet fun-filled experience. The difficulty level of this route is easy and the rafting sessions last for about 2 to 3 hours.
Saspol To Khaltsey
For all adventure junkies who love to take on challenges, this is perhaps one of the most strenuous river rafting experiences in Leh Ladakh. Starting from the Saspol village that is around 90 km from Leh, this expedition ends in Khaltsey and offers some of the most heart-pumping rapids throughout the route. This route isn't recommended for amateur rafters and non-swimmers as the Grade II, III, and IV level rapids could be a tough challenge to crack. It takes around 4 to 5 hours to complete the entire river rafting session from Saspol to Khaltsey.
Kharu To Spituk
Kharu is a quaint village situated around 70 km to the north of Leh and rafters from across the globe frequently flock to it. The rafting session lasts for around 2 hours and offers mild rapids of Grade I or Grade II levels.
Phey To Indus Via Zanskar At Nimo
This river rafting experience takes you to the trails of both Indus and Zanskar River valleys and ends at Nimo with the amalgamation of the two rivers. Experienced rafters will enjoy rafting down this challenging route that offers Grade III and IV level rapids.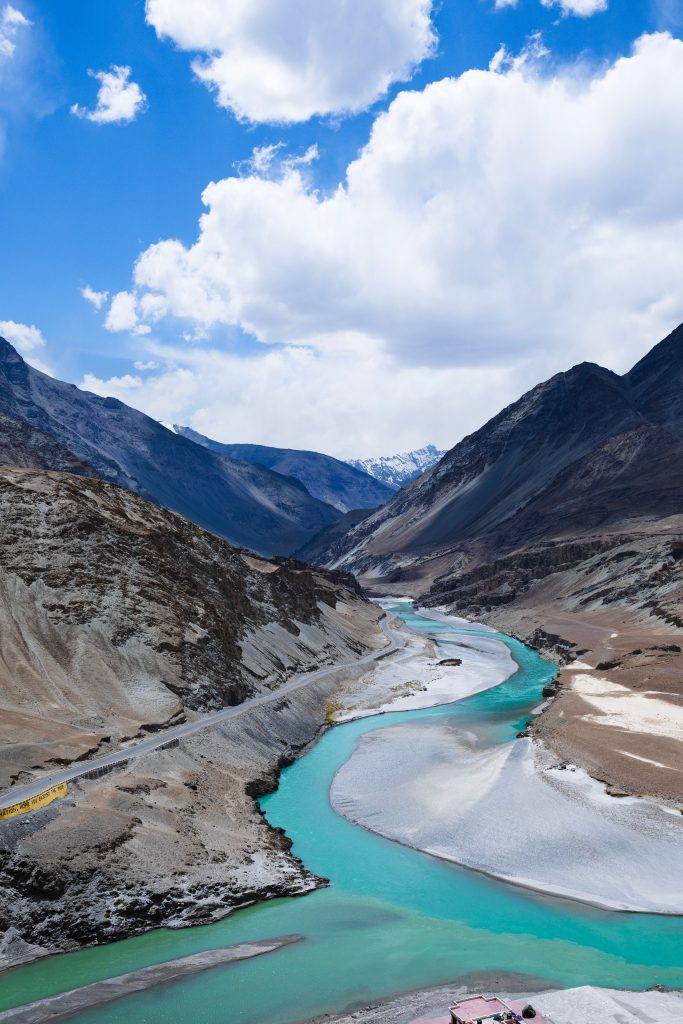 Best Time For River Rafting In Leh Ladakh
The best time to enjoy river rafting in Leh Ladakh is probably during the transition months between summer and monsoon. Basically, the months from April to September are a good time to indulge in not just river rafting, but also a number of other adventure activities in Leh Ladakh. Many passes and routes in these regions are closed or are inaccessible during the winter months.
Average Cost Of River Rafting In Leh Ladakh
While the final cost would depend on factors like the travel agency you pick, the route and level you choose, and the timing of the activity, you can expect the average cost of river rafting in Leh Ladakh to be between INR 1,500 and INR 2,000. For instance, a Grade II rafting session on the Indus River route, for a period of over 2 hours, would cost around INR 1,600 to INR 1,800 per person.
Tips For River Rafting
Try wearing comfortable, light, and easily dryable clothes during your river rafting session in Leh Ladakh. Floater sandals or any open-toed shoes that won't easily slip off are the preferred choices for footwear. Preferably, carry an extra set of dry clothes to change into after the rafting session.
Make sure to apply plenty of sunblock and chapstick before the river rafting session in Leh Ladakh as the winds and currents could make your skin peel or get dry. Avoid wearing any kind of jewelry for this kind of activity.
There are a number of travel companies offering river rafting packages in Leh Ladakh. But if you're planning to book a session on your own, just make sure you do it in advance and from a licensed rafting agency.
It's important to keep yourself calm during the river rafting session. At times, the river might shell out surprises or you might not be prepared for certain changes in the rapids, but the key here is to remain calm and not panic. When you stay calm, your mind and body will be more capable of coming up with rational solutions to deal with the situation. The head crew member is always a trained member who knows how to handle things, so listen to their instructions and keep your head
Things To Keep In Mind When River Rafting In Leh Ladakh
If you're river rafting for the first time, make sure you're well aware of the type of rapids, the grade levels, and the challenges involved in them. Interestingly, Leh Ladakh does have different river rafting locations that offer almost all types of rapids. So, you can choose your river rafting location based on your comfort and experience.
Participants have to make sure to wear protective gear like helmets and life jackets at all times during the river rafting session. It's also important to pay attention to the head crew member who is guiding the raft throughout the activity.
Though non-swimmers can attempt river rafting in certain areas, it's always better to learn or know basic swimming moments when you're planning to indulge in any water-based activities. If you have aquaphobia or any other underlying health issues, do keep the on-site crew members or guides informed at all times.
Some of the rafting trails in Leh Ladakh might be passing through sensitive areas. You'll require an Inner Line Permit from the local tourism board if you wish to go river rafting in such areas.
Owing to its history and topography, Leh Ladakh is considered to be one of the highly sensitive tourist zones in India. While indulging in river rafting or any other adventure activities at these destinations, you have to be mindful of not disturbing the local life in any form.
Conclusion
Don't be surprised if your river rafting experience in Leh Ladakh turns out to be way more fun and adventurous than the picture you've painted in your mind after reading this blog. The thrill that you'll taste after rafting through the ferocious rivers amidst the scenic backdrop of the towering hills, will not just be an adventure activity. It will probably be a once-in-a-lifetime experience that you live through in the moment.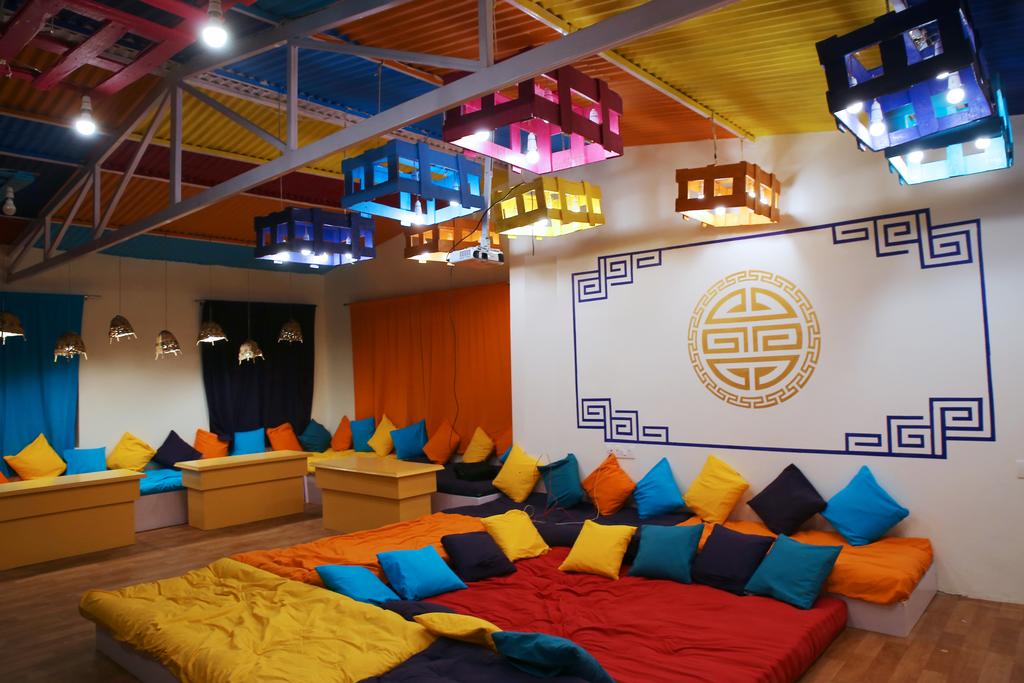 And just imagine how much more fun it will be to have the company of fellow like-minded travelers to share your adventure spirits with. If you've already started dreaming about it, make sure to head over to our goSTOPS Leh. Whether you're looking for a fellow adventure seeker or need some tips from experienced travelers, you'll find different people to leave you with a wholesome experience of your Leh Ladakh trip.
FAQs
What City Is River Rafting Famous In?
Rishikesh can undoubtedly be termed as the hub of river rafting in India. The hometown of River Ganga, Rishikesh has plenty of river rafting routes to quench the adrenaline thirst of adventure seekers. Kullu Manali, Ladakh, Uttarakhand, and Arunachal Pradesh are also some of the popular places to enjoy river rafting in India.
Which River Flows In Ladakh?
Indus River, Zanskar River, Shyok River, and Suru river are among the main rivers that flow through Ladakh. While the Indus River could be considered the backbone of Ladakh, there are also a number of tributaries joining these prominent rivers of Ladakh.
Is River Rafting Open In Ladakh?
While touristic activities had temporarily shut down in the wake of the pandemic, places have now started opening up for travel and tourism. Currently, river rafting is allowed in Leh Ladakh but it is best to check the local guidelines before finalizing on any plans.
Is Rafting Safe For Non Swimmers?
Yes, you may enjoy river rafting even if your swimming abilities aren't the strongest. You will be wearing a life jacket and an instructor will also be accompanying you, in most cases, for your safety. However, it's always better to know the basics of swimming, if you wish to indulge in adventure water sports activities. Some places might not allow non-swimmers to indulge in river rafting, especially in areas that have higher rapid grades.
Is There Paragliding In Ladakh?
Yes, paragliding is considered one of the most enthralling adventure sport activities in Ladakh that is sure to leave you with a one-of-its-kind experience. The Khardung La Range is among the most popular paragliding destinations in Ladakh. This scintillating experience will treat your eyes with the picture-perfect snow-capped mountain peaks and the beautiful nature around you.