What's the one thing you'd love spending all your money on? If your answer is food, a house, clothes, or anything materialistic, we feel you. But if your answer is traveling, we definitely adore you! Traveling is an experience unique to all. Whether you're a solo backpacker or someone who loves to travel with their homies, traveling seems to be the answer to many of our unspoken doubts and desires.
Among other things, an aspect common to all kinds of journeys or travelers is a budget. While every traveler might have their own budget, traveling when you're broke could be a whole new ball game. From transportation and accommodation to sightseeing and activities to indulge in, you tend to become more and more conscious when you're on a tight budget.
But let's burst this bubble of yours – traveling doesn't have to be a Richie Rich affair. Confused about how? Here's a guide to travel on a budget – keep reading and you'll know the tricks for yourself!
Try Visiting Budget-Friendly Destinations
This isn't always the first thing people think of when choosing a travel destination. For someone on a tight budget, thoughts normally revolve around cheap transportation or accommodation. But just because you've managed to grab a discount on transportation, doesn't necessarily mean your local travel will be cheap as well. What we mean to say is, getting to your destination may be cheap, but the cost of daily expenses and travel could be high.
For instance, Bangalore's public transportation is considered to be one of the most expensive in the country. So if you're planning to visit Karnataka, you can choose to travel to destinations around the major hub and avoid Bangalore itself. Such places will be relatively less crowded and not be heavy on your pockets either. Exploring such unconventional places or trying out offbeat activities often leaves you with an even more enthralling experience. Budget-friendly traveling needn't be boring, after all!
Ditch The Peak Tourist Season
You should make use of this tip even if you aren't traveling on a tight budget. Most destinations have a peak season that is crowded with people. Naturally, higher demand would mean higher supply, and this cycle directly affects the prices you pay. Peak season is equivalent to higher prices and strained resources.
So, if you're broke and traveling on a budget, you should try to avoid the peak tourist season. Try planning your trip in the off season or shoulder season when demand is low and so are the prices. If you plan well, you might even be able to grab great deals on transportation as well as accommodation. Isn't that perfect for traveling when you're broke?
Do You Really Need All That Luggage?
Ask yourself this question every time you're putting an item in your bag. Many of us have a habit of overpacking things "just in case", and that's not ideal when you're traveling on a budget. This can be clothes, accessories, grooming supplies or shoes. You know your guilty pleasures, now it's time to give them up.
This exercise will come especially handy when you're traveling by air. Most carriers have a limit on your baggage weight even when you're traveling short distances. Overshooting that means having to pay extra for the weight.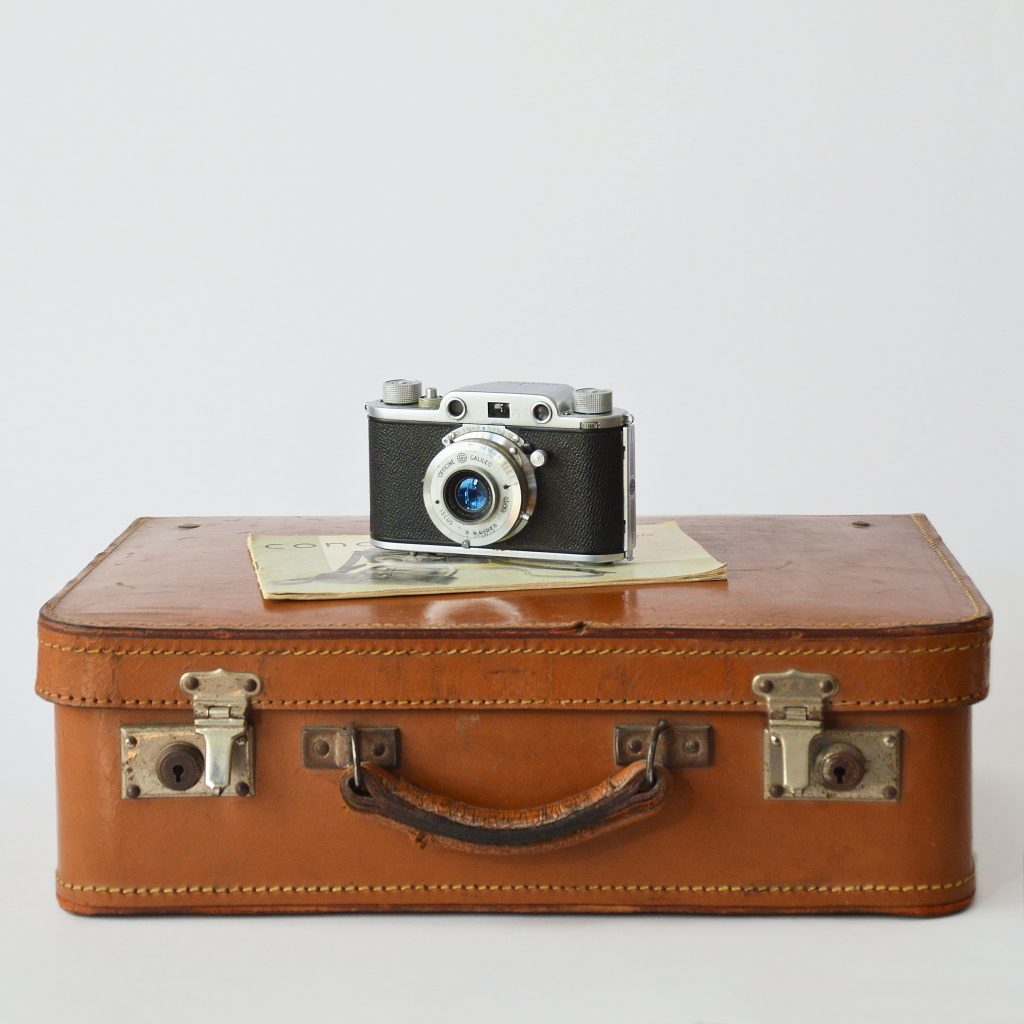 Even when you're using another mode of transport, you don't want to carry around extra baggage. You never know how local modes of transportation charge for additional heavy baggage. Plus, do you really need the worry of taking care of it throughout your trip? Packing light might not save you a significant amount of cash, but it sure is a useful hack experienced travelers love to recommend.
Opt For Railways Or Roadways Over Airways
Even though it saves a considerable amount of time, flying is an expensive mode of transport in most cases. When you wish to travel on a budget, you should try looking out for railways or alternative road transport solutions to travel between destinations.
If you have motion sickness or aren't comfortable traveling long distances by road, trains are a good alternative to travel in. Most Indian trains have different coaches with the General Class being the cheapest and AC First Class being the most superior and expensive. You can choose to travel in the coach that best suits your budget. Trains seem to be the perfect choice for those looking to travel comfortably on a budget.
Make Optimum Use Of Local Transport
Making use of public transport for transit is probably one of the best travel hacks for anyone who is broke or on a limited budget. A majority of places have a well-connected public transport system in place. Whether it's local buses or trains, using public transport will definitely help you save on your transport costs to quite some extent. To add to it, there will always be some stories you get to learn and enjoy out of the experience.
For instance, if you're planning to visit Mumbai, you should make full use of the local trains that successfully connect all ends of the city. You've seen it in movies and documentaries, but there's nothing like the real experience. Traveling with the locals will give you an insight into their culture, and you might even get to know some secret and useful tips about exploring the city. You can even choose to walk or hire a bike when you're traveling short distances. This way you'll be saving on your travel costs, which you can very well use for some other experience.
Choose To Stay In Budget Hostels Over Pricey Hotels
Accommodation consumes a major part of our travel budget. So, if we figure out a way to save on those costs, traveling won't weigh on your pockets anymore. One choice that everyone traveling on a budget should definitely make is choosing hostels over hotels. Most hostels have multi-person dorm rooms where you can get your individual beds but other spaces like bathrooms and common rooms are shared by all. Naturally, they are way more affordable than individual hotel rooms.
Many hostel chains have locations across the country and offer accommodation starting as low as INR 300. In addition to this, several hostels offer travelers accommodation and meals free of cost in exchange for certain services. From helping around the hostel to taking up painting their walls, there's a range of things you can do.
If you're traveling when you're broke, there's nothing better than staying at a backpacker hostel. Along with saving on your costs, you're more likely to have a wholesome traveling experience by meeting fellow like-minded travelers staying at the hostel. Great hospitality coupled with comfort and plenty of entertainment, all at affordable prices. That's exactly what you'll get living at hostels. And that's a total win for everyone traveling on a budget, right? If you need a headstart, simply check out our hostels; we're in over 19 locations across the country!
Make The Most Of Local Produce
Eating and shopping are some of the main activities travelers like to indulge in. Of course, you need to eat food to sustain, but gorging on local dishes in a new place is a different experience altogether. If you're traveling when you're broke, you should definitely make the most of the local produce in your destination.
Along with local accommodation, choose to eat at local restaurants and roadside shacks. Whether you need basic essentials or souvenirs to take back from your trip, shop from local markets to get the best bargain on all items. Connecting with the locals living there will not only help you save on your costs but also leave you with an enhanced traveling experience.
Look Out For Local Things To Do For Free
Many hostels and hotels often organize sightseeing tours or recommend local places to visit nearby. While some might offer these at an additional cost, a few of them might even include them in your accommodation package. You can do a little research beforehand and look for places that either offer such packages or are placed at a convenient location, so you save on your transport costs.
Try visiting parks or museums; both usually have a very nominal entry fee but have a lot of knowledge to impart and keep you entertained. By taking a little effort in planning your travel itinerary, you could definitely make the most of your budget travel trip.
Follow The Workation Trend
Though driven by the pandemic, the new trend of workations is definitely loved by all travel enthusiasts. A combination of work and vacation, a workation serves as the perfect opportunity to travel and explore while also handling your work commitments. The reason we've mentioned this in our guide to travel on a budget is because you can balance both work and your thirst for travel with this new trend.
Many hostels and hotels are also encouraging people to go on a workation by offering attractive deals and packages. For instance, at goStops, we have the goSTOPS WorkAwayFromHome packages. You can make use of our comfortable and quirky hostel spaces as your new and unique work spaces. You can take up a job as a freelancer or choose to work remotely. This way you can enjoy the perks of traveling while also making a few bucks on the side.
Conclusion
Being broke might pull you back from some experiences, but traveling shouldn't be one of those. One of the best aspects about traveling is that it isn't defined solely by your budget. There are plenty of opportunities to make use of and enjoy your traveling experiences, irrespective of your budget.
We've helped you with a few tips to travel on a budget, but as you venture further into the traveling world, you'll find many different ways to save on your costs. One of the best ways to gather tips is by interacting with fellow travelers about their first-hand experiences. Head over to any of our goStops hostels to find a lively bunch of like-minded travelers who'll have tons of tips and tricks to share with you.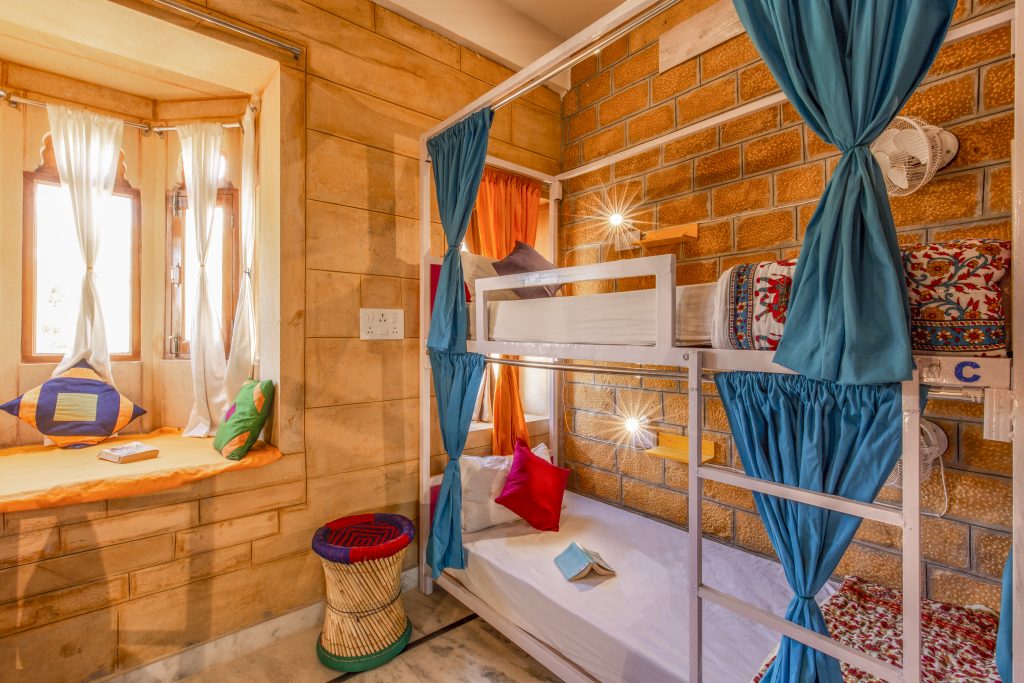 FAQs
How Do You Travel Well On A Budget?
Traveling in the off season is a great way to travel well on a budget. You can get great deals on everything including transport and accommodation. Get involved with the local community and you might even get to save money on food and other basic requirements. As long as you're flexible with your travel plan and are open to new experiences, you can surely get a wholesome travel experience even when you're on a budget.
Should I Travel If I'm Broke?
Absolutely! If you love traveling, don't let money be a roadblock in your journey. You can follow some of the tips we've shared above and be ready to explore the world of traveling. Of course, your experiences might differ based on your budget, but that's exactly the beauty of traveling. There isn't one single rulebook you need to follow.
You're free to create your own memories and have different experiences. Along with our tips, you can also try looking out for different volunteering and job opportunities when you're on the go. This way you'll be able to sustain on your travel journeys as well.
Is It Cheaper To Travel Solo?
Depending on your travel requirements and expectations, it could be cheaper to travel solo. Instead of renting a room in a hotel, solo travelers can easily choose hostel accommodation. It saves your money as well as gives you an opportunity to meet fellow like-minded travelers.
Even when you go purely by the numbers, traveling solo also means saving on your transportation, food, local travel, and other miscellaneous costs. However, at times you might even benefit from traveling in a group. For instance, many hostels like goStops also offer group discounts if you're traveling with a large bunch of people.
How Do I Find Work While Traveling?
If you thought traveling can only give you returns in the form of memories and experiences, you'll be delighted to know that traveling can also be a part of your work life and can give you monetary returns as well. Many travel bloggers and vloggers have turned their passion into their profession. But there are also a few other ways to find work while traveling.
For instance, some hotels and hostels might offer you accommodation in exchange for working at their property. You can be a language teacher, a tour guide, or use some of your other skills to get seasonal jobs while traveling. As an alternative, you can look for remote working opportunities if possible, or opt for freelance work online.