Sitting on a flight to go on a vacation is all part of the journey that most travelers look forward to. Also with flights staying closed due to the pandemic, most travelers feel like it's been years since they've taken a flight. In the excitement to board flights all over again, we just wanted to refresh frequent and infrequent flyers with 10 travel tips and tricks for a smooth flight! So let's get to it with these travel tips for flying-
Do A Web Check-In
With the facility of a web check-in, you get to skip waiting in line to get an e-copy of your boarding pass. Web check-in can usually only be done 48 hours before the flight departs but it varies depending on where you're flying. Check the airline website for when you can do it and get this task checked off your list from the comfort of home.
Once you get your digital boarding pass, immediately take a screenshot of it. It's better to have a photo of your boarding pass as it can be a hassle to log onto the airline website or app. If the website decides to freeze at the airport, you'll be the one holding up the line and you don't want to be "that" person. Also, we can't stress this enough but turn off the rotation mode on your phone and increase the brightness if you're showing any e-documents to security.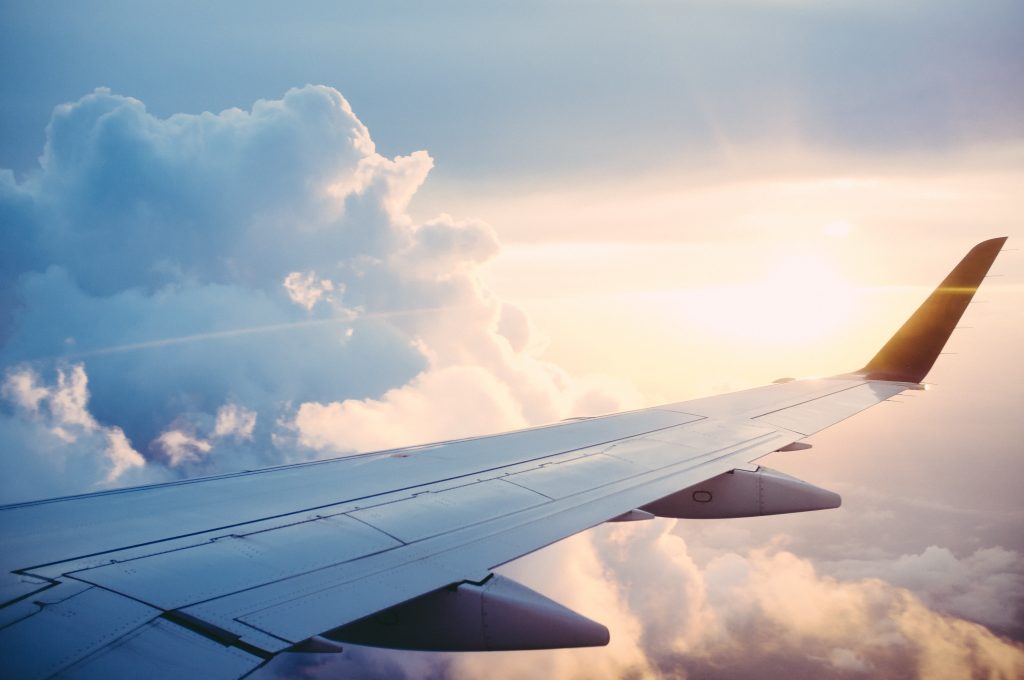 Stay Up-To-Date On New Rules Due To Covid-19
Ever since the world was struck by the coronavirus, there have been some changes that we must all adhere to when we travel. The most evident one is that you have to wear a face mask that fits you well. It's also highly recommended you avoid traveling if you're not fully vaccinated. If you've taken your vaccination, you should also carry your proof of vaccination along with you.
Even after taking both doses of the vaccine, some places still require you to present a negative RT-PCR test stating that you're negative. The test shouldn't be older than 72 hours. Check state requirements depending on where you're flying to. 
Pack A Waist Or Cross Body Bag
When you travel on a flight, you are allowed to carry a personal item bag. This is usually a crossbody bag, small backpack or a bag that goes on their waist. In this bag you get to pack essentials, basically, things you can't do without or have personal value. Think carefully about what you want to keep in this bag. To give you an idea, you can pack the following – 
Medicines
Wallet
House keys
Identity cards (Aadhar card, passport)
Adaptor and phone charger cable or portable charger
Earphones
Accessories like your scarf, hairband, sunglasses, or a cap
Lip balm (and any other makeup items you need)
Sunscreen and moisturizer (make sure it's in a travel-size container)
Chewing Gum
Comb
Pen
Tissues
Sanitizer
Toothbrush + toothpaste
A small hand towel
Extra face masks
Use this list to keep your ag organized. Make sure everything in this bag is easily accessible. Pro tip – Pack in a way that you can see what you want to take out without having to dig into the bag. If you don't you'll have to take out one thing after the other like a magician doing a hat trick.
Carry A Neck Pillow And Eye Mask
For ultimate in-flight comfort, do not leave behind a neck pillow and eye mask. It can be pretty uncomfortable to sleep without a neck pillow as we all know that flight seats aren't exactly that comfy. If you're the one that just zonks out like a baby in your seat without much effort, we envy you! You may also want to carry a set of earmuffs or a small cushion for support for your lower back.
Take necessary steps to make yourself feel at ease when in your seat on the flight. You could also make sure you're wearing clothes that don't stick to your body and restrict mobility but wear something breathable. Don't stuff too many things in your pocket but keep things in your crossbody bag or backpack.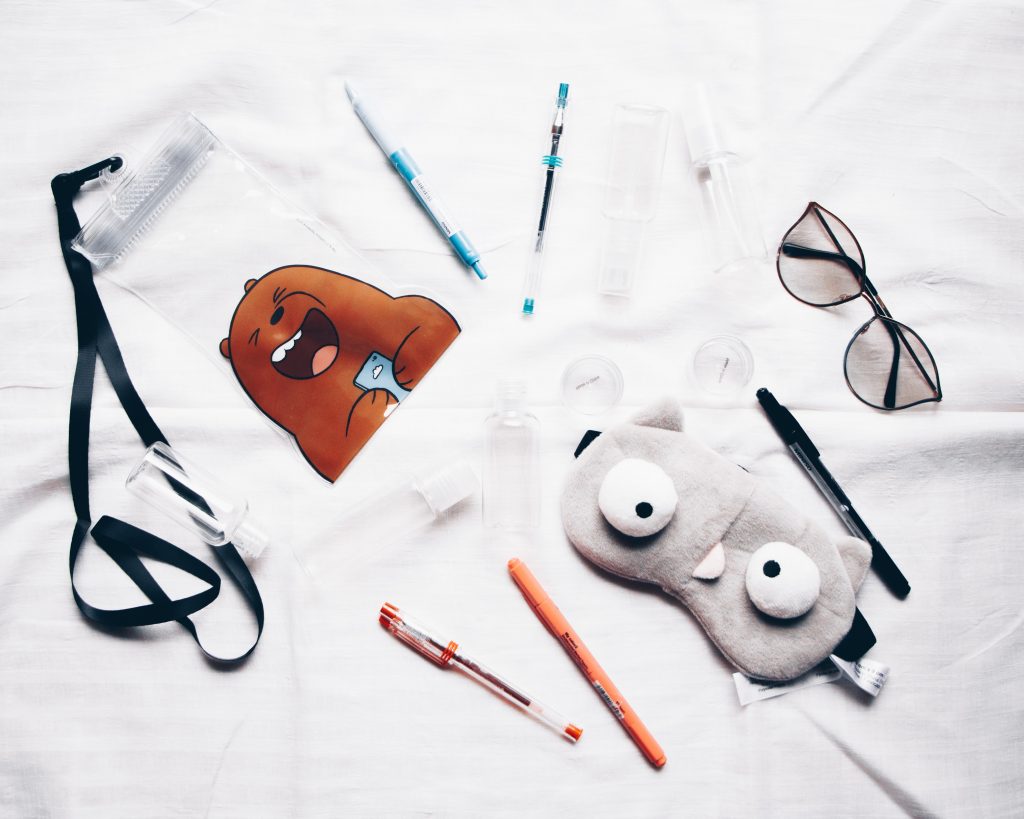 Charge Your Electronics
This may sound obvious but you've got to be sure that all your electronics have been charged before you board your flight. If you travel on a flight whilst running on a low battery, you're basically asking for trouble. Duh, one of those basic travel tips for flying? Say that the next time you've forgotten to switch on the charger the night before a flight!
It's true that you can charge your phone, laptop or Kindle while waiting to board your flight. You might think we're being dramatic but hear us out – at times, many people have already occupied the charging ports. It's not really fun to have your hands tied to your phone while it charges. Instead, you can stretch your legs by walking and window shop or really shop around the airport. Now isn't that more appealing than sitting to charge your phone at the airport?
Download A Movie Or An EBook To Kill Time
To ensure you're not bored in the event that your flight is delayed, take it from us and download a movie or a book to read in advance. The Wi-Fi at the airport can be dodgy and you don't want to drain your battery by downloading at the airport so do this at home itself. Carry noise-canceling headphones on the off-chance that there's a kid on the airplane throwing a tantrum or your neighbor is having a political conversation. These things can ruin what you're listening to, be it a movie or song, which is why this point makes it on our top 10 travel tips for flying.
When you download your movies and e-books, make sure you also download the Aarogya Setu App as it's a must that you have it when you travel on flights in India. Pro travel tip – We also suggest that you download offline versions of maps of the places you're exploring. In case you lose internet connection or your battery is low, offline maps can be a blessing.
Wear A "Cool Beans" Jacket
We all know that flight temperatures drop to another level that you might be cold even though you were sweating minutes earlier before entering the flight. This is why a non-negotiable clothing item that you should have at all times is your jacket. When it gets warm you can always take it out and prepare to stuff it in your carry-on. Whether it's the 'cool beans' or not, ensure it keeps you warm. This is one of those travel tips for flying that even your mom would insist on, so don't miss it!
Carry A Reusable Water Bottle
Carrying a reusable water bottle is the right trend that's picking up as it eventually destroys the need for single-use plastic water bottles. By carrying one, you remain environmentally friendly and hydrated too. Plus, you also save money as the water bottles at the airport are seriously overpriced. But do note that you cannot carry a bottle filled with water past the security check-in. This means you can use your bottle to fill water and drink it at the airport but not once you board. Make sure you fill your water bottle in order to finish it before boarding.
Bring Along Snacks
Carefully decide on a few snacks you wish to take along with you on the flight. Avoid carrying food items that could smell and instead pack items that remain fresh like biscuits, chips, dry fruits, chocolates, or cut-up vegetables. If you carry items that perish faster, make sure that you intend to eat them earlier. 
The best item to go for if you want to eat something heavy is banana bread or other bakery items like cookies, slice cakes, muffins, and so on. Simple sandwiches like peanut butter or jam should also do the trick. We're sure you've already got a few ideas on what to pack for snacks now! Ensure you check the airline policy before you pack away as an added precaution.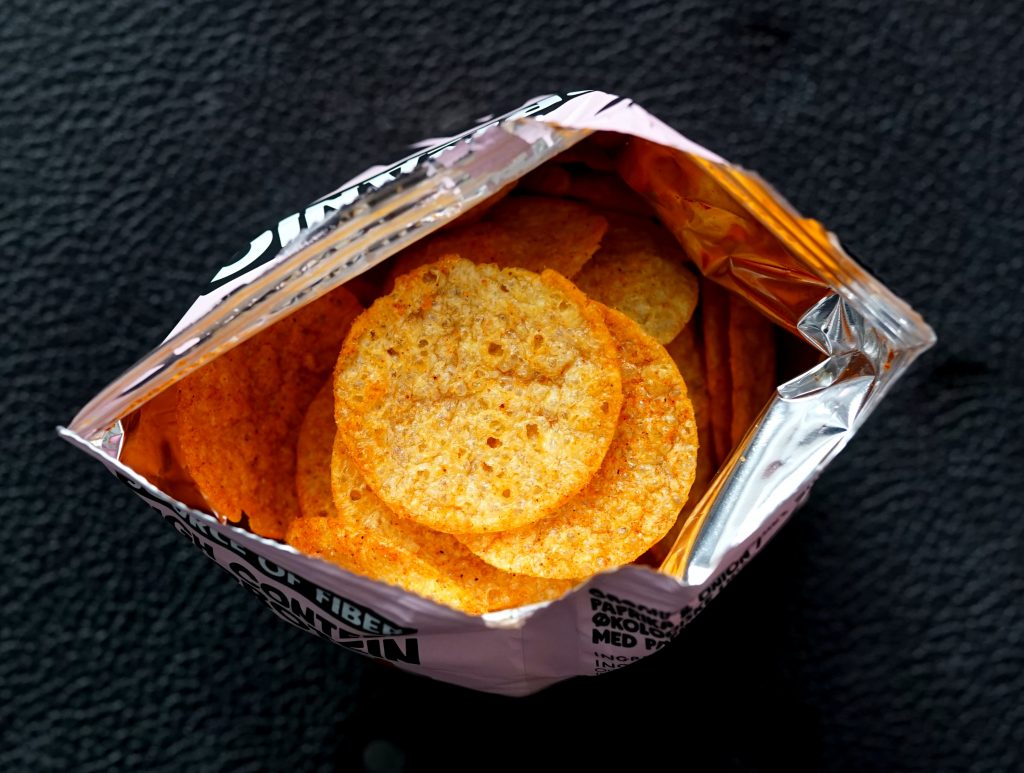 Try Your Best To Not Get The Middle Seat
The middle seat on an airplane is like the first slice of bread in a loaf that gets skipped on by most people. In short, nobody wants it because the armrest has to be shared with the people next to you. Also, when you're in the middle, it can be a daunting task to get out if you need to use the washroom. When you have the chance to choose, make sure you pick an aisle seat if you hate asking people to move. If you'd rather sit tight and not have someone going back and forth, choose the window seat. And if you have a connecting flight to catch and want to board off the plane ASAP, then sit near the exit rows.
Have A Great Flight
You're all set to have a great flight journey and a relaxing vacation with these travel tips for flying. If you're traveling with your friend we're sure that time will fly by (pun intended). In case your travel group has agreed on flights but not on accommodation yet, you can make things easier by considering goSTOPS your stay. Do check out the discounts we have for groups to save on costs but not cut down on quality!
FAQs
What Are Some Great Tricks And Tips For Air Travel?
Air travel can get tiring if you don't plan a few things in advance such as – 
Doing A Web Check-In
Wearing Clothes That You're Comfortable In
Downloading Movies Or An EBook To Kill Time
Carrying A Neck Pillow
Packing A Few Snacks
Having A Reusable Water Bottle With You
What Should I Know Before Flying?
Before you fly, take a few minutes to download the app of your airline. Check if you can redeem any offers on it for food or time to relax in the lounge. Some of your credit cards could have running offers that give you discounts on luxurious meals, so don't miss out on those.
How Do I Prepare For Covid Flying?
It's highly recommended that you should only travel during Covid if you've taken both doses of the vaccination and feel fit to take a flight. In case you have a temperature or feel like you've caught a cold, avoid traveling. Airlines also expect passengers to provide a negative RT-PCR test that's not older than 72 hours (the hours vary from flight to flight). While flying during Covid, you are also expected to wear your face mask, sanitize your hands and maintain social distance. 
What Should You Not Do Before Flying?
Few mistakes that often happen before flying and should be avoided are – 
Forgetting your boarding pass on a counter
Eating a heavy meal
Not checking the dates of the flight
Arriving at the airport late
Carrying electronic devices in check-in luggage