For those of you planning a comprehensive budget trip to India, you might have come across lavish five-star hotels and ludicrously expensive resorts.

 But India is a developing nation and you will get the real ambiance, inherent to India probably when you are more connected to its roots. Maybe in some unique stays that are in theme with the country's flavour. And there is an added advantage of such unusual accommodations being so much more fun to live in rather than the boring old hotels where you simmer in a room like a couch potato, thanks to room service! Hop on, let's take a literary ride to 10 unique places to stay in India.
1. Golden Temple, Amritsar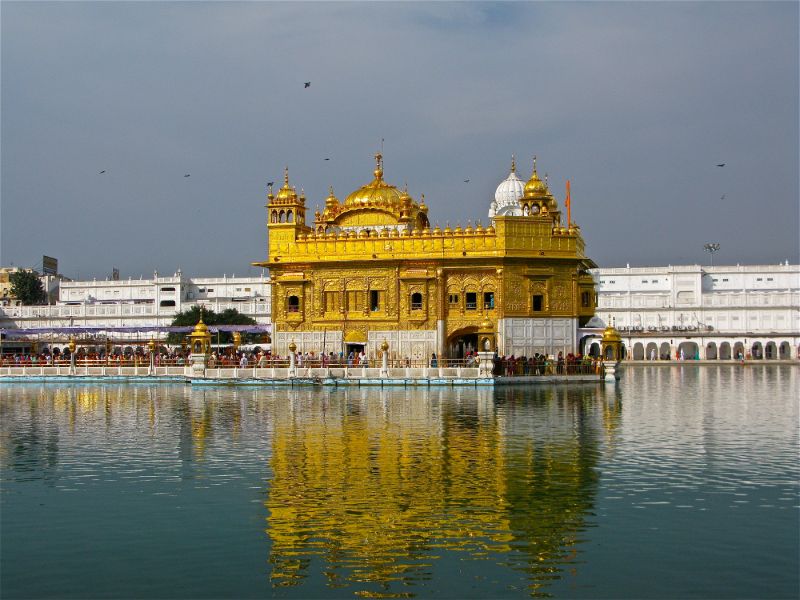 Think about it, what could be more exhilarating than actually staying in the majestic Golden Temple itself! A real twenty four hour glimpse to the spiritual roots of the Sikh community awaits you in the Golden Temple Complex. The place has seven inns you can choose from and if you want some familiarity with other fellow backpackers, the Guru Gobind Singh NRI Yatra Niwas is specifically available to cater the needs of NRIs and Foreign Tourists. By the way, want to taste 'real' Indian food? The 'Langar' as they call it in the temple, will be the most sumptuous meal you have! One of the truly unusual places to stay indeed; back home you can brag all you want about your life changing spiritual voyage! (They will never know that you practically just stared at the temple's dome and munched down Langars all day!) You can get more details and reserve your spot through this link.
 
2. Chhatra Sagar, Rajasthan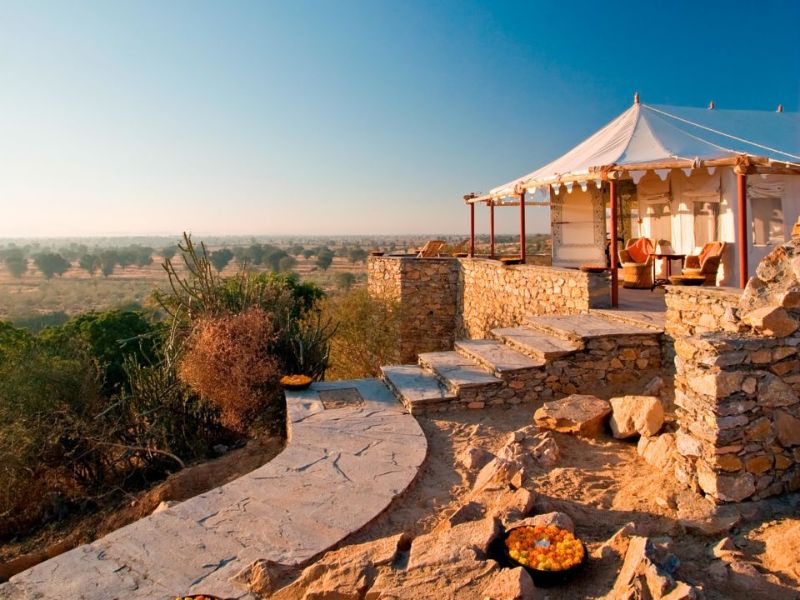 Picture Credits
Wanna talk about unique places to stay? How about an authentic Rajasthani Camp? Yes, you heard it right; Indians had backpackers centuries ago! Well not really backpackers per se; the royal camps/tents of Chhatra Sagar are an imitation of the kind of camps that were set up for the Royals of Rajasthan on their territorial commutes. Just a few hundred kilometers from Jaipur or Jodhpur (we know you have one of these places on your Indian cruise, duh!) you can get a recluse in Chhatra Sagar. Get the glimpse of the life of royals in your personal Rajasthani themed tent facing the Chhatra Sagar lake and enjoy local cuisines offered under the canopy of stars. You can get all the details you need about Chhatra Sagar here.
 
3. Treehouse Hideaway, Bandhavgarh, Madhya Pradesh

Picture Courtesy

As you are wading your way through the west to central India, you can literally bring your childhood dream to life. Live in a treehouse! This is the cutest little quirky place to stay for the real nature loving backpackers. Situated in the heart of Bandhavgarh Tiger Reserve, you will be living in one of the five tree houses packed with the sturdy look of a camouflaged tree house and totally comfortable eco toned homey spaces inside. Forget your boring old neighbors and their nasty cats; in the treehouse, you will have all the hummingbirds and canaries with a great view of the wildlife of Bandhavgarh. And for all of you famished backpackers, dining is also available in the Central Mahua tree with a side serving of a local Tree Watering Hole (I bet, none of your friends have ever been knocked out in a better bar!) Take a peek into your childhood dream here.
 
4. Guhantara Cave Resort, Banglore

Picture Courtesy

Incredible India! This tag exists for a reason; where else in the world can you live in a cave? Grazing the megacity Bangalore, there's a quiet and unusual place to stay in the cave themed resorts of Guhanatara. You can literally get the vibes of the cavemen who had similar accommodations ages ago! And for the really adventurous backpackers, you can take your chances at tunnel trekking and bull riding too! Explore this option here.
 
5. Tantra Beach Shacks and Huts, Goa

Picture Courtesy

India has a gargantuan coastline dotted with dozens of beaches but Goa always stands apart. And fair enough, the place has its sprawling beaches, natural beauty and tons of parties all clubbed into a single palette. Being a bustling tourist destination for both Indians and foreigners alike, Goa can be a little hard on your pockets when it comes to accommodation. But let me tell you that having a beach facing accommodation, literally grazing the shoreline, engulfed by party shacks, restaurants and bars don't require you to be a part of some five-star resort; you can have it all in the Tantra Beach Shacks. Spend the day at the Anjuna beach, party hard in the evening and just walk back to your peaceful shack to fall asleep lulled by the sound of the ocean. Book your space in the pocket-friendly shacks here.
 
6. Houseboats, Kerala

Decades ago, the coastline of South India was dotted with merchant boats wading between ports of Kochi and Thiruvananthapuram. Traditionally called the 'Kettuvallams', these boats were restructured to the modern day houseboats, that provide comfortable cruises through the rural untouched backwaters; while preserving the tradition and structure of the original Kettuvalams. There are hundreds of houseboats floating through the coastline and they give you the Indianized taste of modern day cruises. You can follow a reliable government operated link here.
 
7. Barefoot Scuba Resort, Havelock, Andaman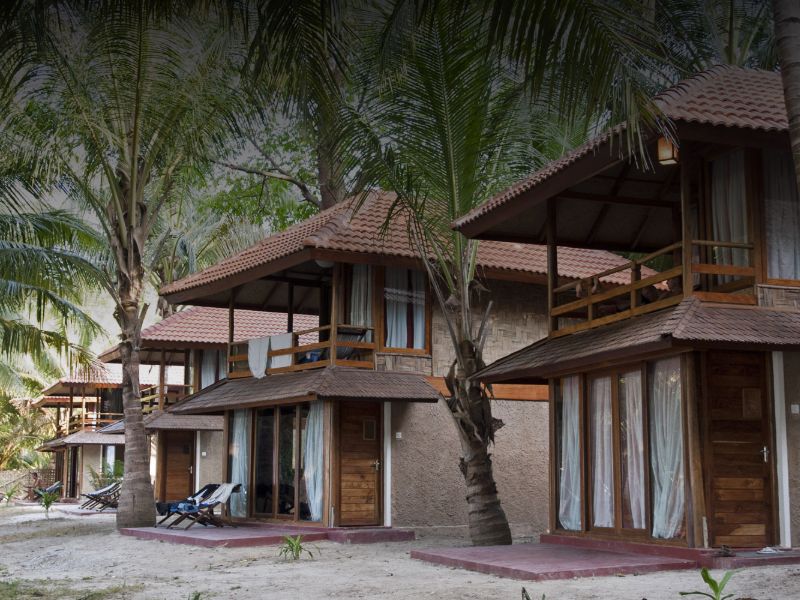 Picture Credits
Andaman Islands rest off the mainland of India and have the edge of providing an exotic Indian experience in themselves. You must visit Andaman if you are into snorkeling, diving and a myriad of adventure water sports that the islands provide. The Barefoot Scuba Resort will be the ideal place to relax after an adventure packed day on Beach No. 3. You get to choose from two sea view cottages, tented huts, and frame huts; a choice for every budget. Make your reservations here.
 
8. Ahilya Fort, Maheshwar, Madhya Pradesh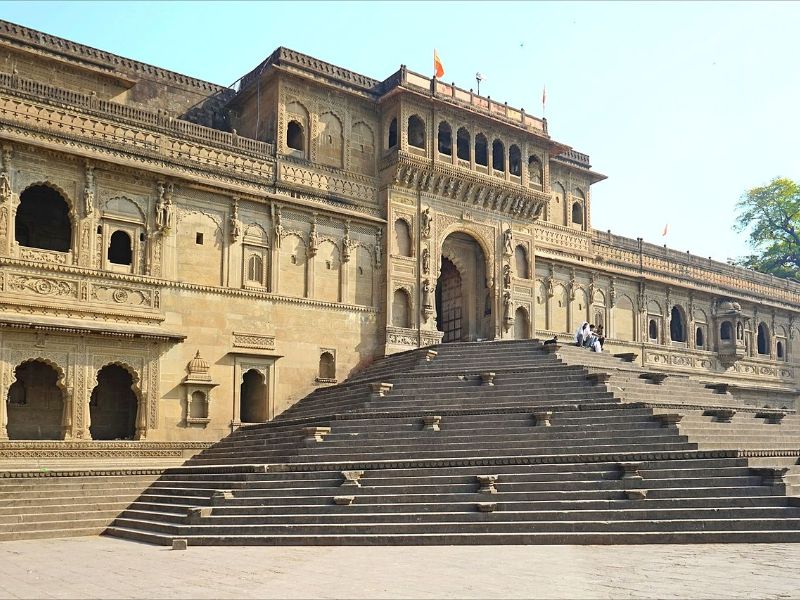 Picture Courtesy
This is the place to be if you want to experience the real royalty of India, get a glimpse into the lifestyle, palace, and dining of the rulers of ancient India. The fort has a typical palatial setting on the banks of river Narmada. You glance the true demeanor of the formidable Indian women rulers in this fort that was erected by Maharani Ahilya Bai of Maheshwar. The rooms are all built in with modern amenities while preserving the ancient facades and frescoes. Housekeeping is personal and friendly while dining is a feast in itself moving from the courtyards to mandaps in various places around the fort. Check the facts yourself at this link.
 
9. The Ladakhi Women Travel Company Homestays, Ladakh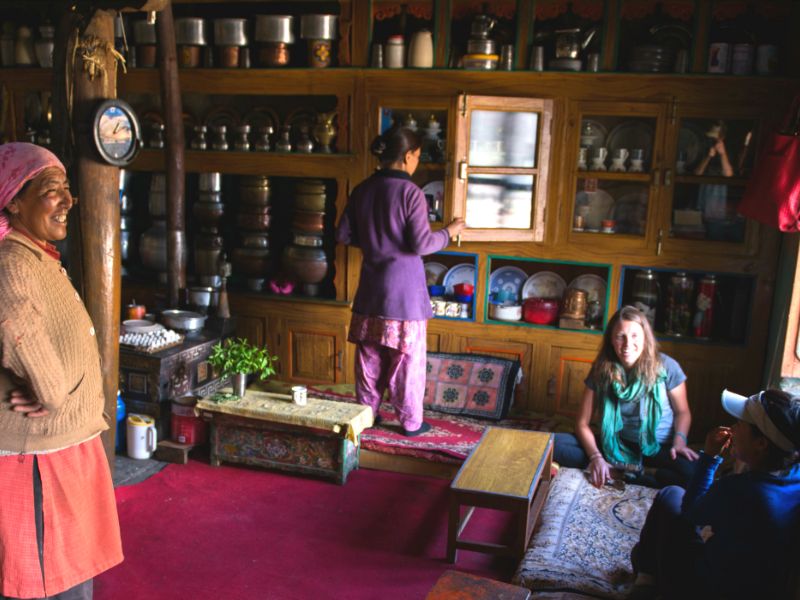 Picture Courtesy
Any Indian trip is incomplete without the trek to the majestic north. And what could be better if you could trek along the snow-clad mountains of Ladakh and get an authentic fervour of the life of the locals. The Ladakhi Women Travel Company brings you the genuine experience of the area by organizing home stays during treks and tours alike. You get to live with the local women of Ladakh (the men are generally away due to their vocations) in the villages you pass on your trip. The tour guides and staff are all women which make it a totally safe option for solo female backpackers who want to see the real Indian way of life. To get in touch with the Ladakhi Women for Homestays click here.
 
10. goStops Hostels Across The Country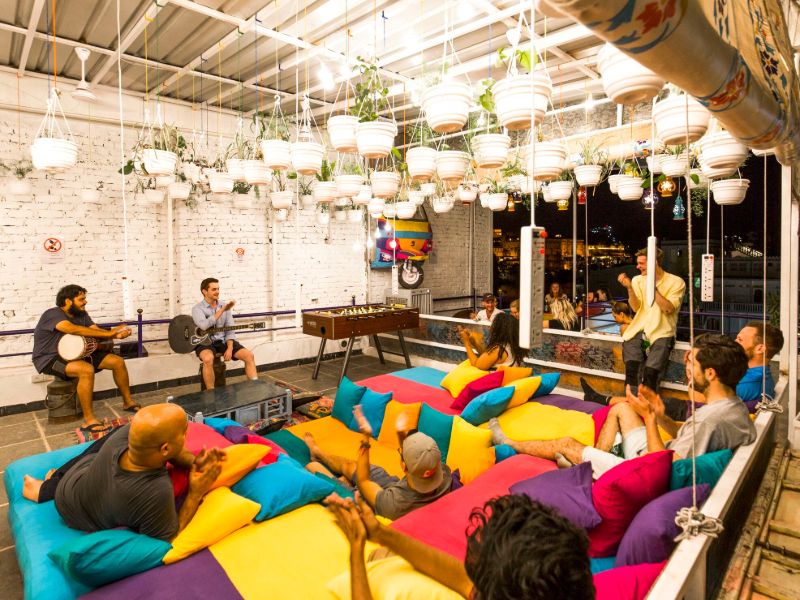 Caves, tree houses, houseboats, royal tents, and forts; we have literally discussed all the unusual places to stay in India. But a unique stay, nay, the most engaging one will surely be the place where you can find like-minded people who push your spirits to explore this incredible country; like a true backpacker. With the advent of hostels in India, this possibility has become much more accessible for all, especially for young Indian travelers. Imagine a setting where you live in dorms with travelers from all around India and the world! How can one NOT fall in love! This is exactly what a hostel is and it's who WE are.
goStops is present in 13 destinations across India; Agra, Amritsar, Bir, Dalhousie, Delhi, Jaipur, Jaisalmer, Leh, Mumbai, Naggar, Rishikesh, Udaipur and Varanasi! You can see your very own traveler haven come alive as conversations spark between travelers and stories start unfolding! And I promise you will etch your experience in your travelogues. Book now with goStops here!
 
Now come on, tap the real traveler in you and cancel those boring hotel reservations! Explore India to its fullest by living in its core and I promise the journey will be as beautiful as your destination. You know you wanna try something new, so why wait for some perfect getaway, one of these places can be the experience you have always been seeking. Here's to traveling like a local!