Summers in India can be intense and the best way to not break a red-hot sweat during this fiery season is to travel far away from the air-conditioned cities to snow-conditioned mountains. Somewhere up above the clouds, somewhere near snow-covered peaks, near shivering pine trees, somewhere where you would love the sun, the wind, the starry night sky.
These are our favorite 5 places to unwind during summers:
1. The Horsley Hills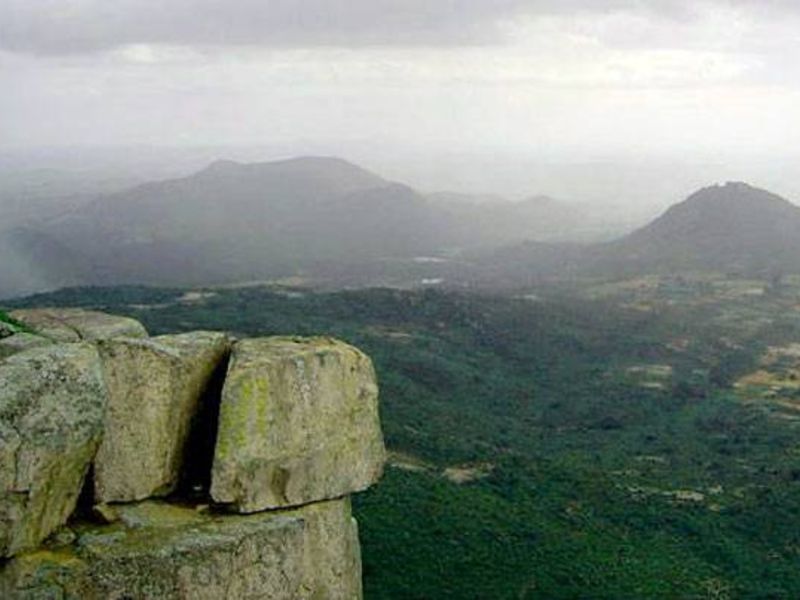 Picture Courtesy: India Today
Situated at an altitude of 4,100 ft this serene hill station is named after W.D. Horsley, the collector of Cuddapah district. Located at a distance of 144 Km from Tirupati, it's an ideal place for spending a scenic vacation. It's best to travel to the Horsley Hills during summers as constant cold winds will stream from the mountains right through your hair.


 
The most tourist attractions are :
-Mallamma Temple
-Horsley Hills Zoo
-Gangotri Lake

The Horsley Hills will be a paradise for the get-me-away-from-the-sun-traveler in you!
2. Shillong – Cherrapunjee – Mawlynnong, Meghalaya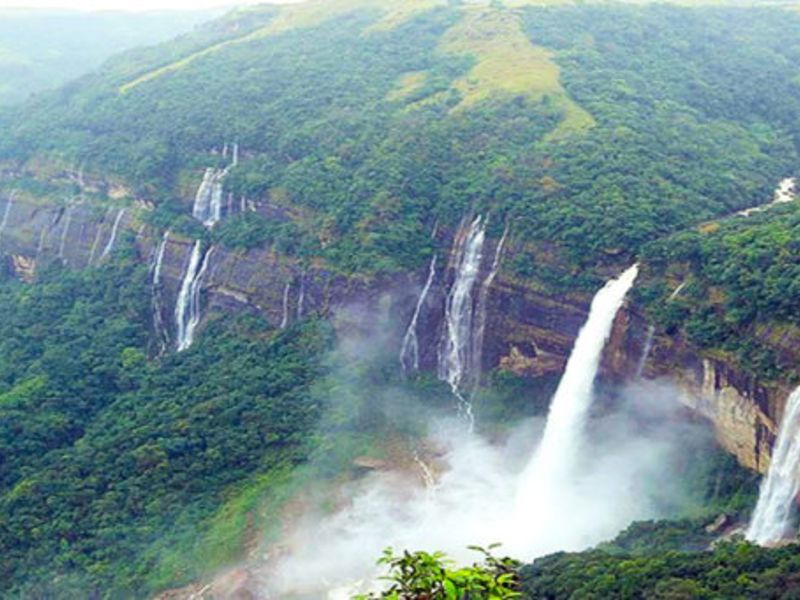 Picture Courtesy: QuirkyByte
Shillong, the capital of Meghalaya is a really beautiful town. The traditional societal roles of a man and woman are reversed, with women being the breadwinner and men being the center of support for them. Scenic viewpoints, caves en route to Cherrapunjee, view of Bangladesh from it. 
Mawlynong, the cleanest village in Asia(By Discover by India magazine). As per the survey of 2014, there were about 95 homes in Mawlynnong. The literacy rate was 100%. The localities are chiefly occupied with agriculture, betel nut being the main harvest. The people residing here belong to the Khasi Tribe while other tribes are Garo.
Shillong becomes a must-visit on our list for its peaceful bloom and beautiful people.
3. Tawang, Arunachal Pradesh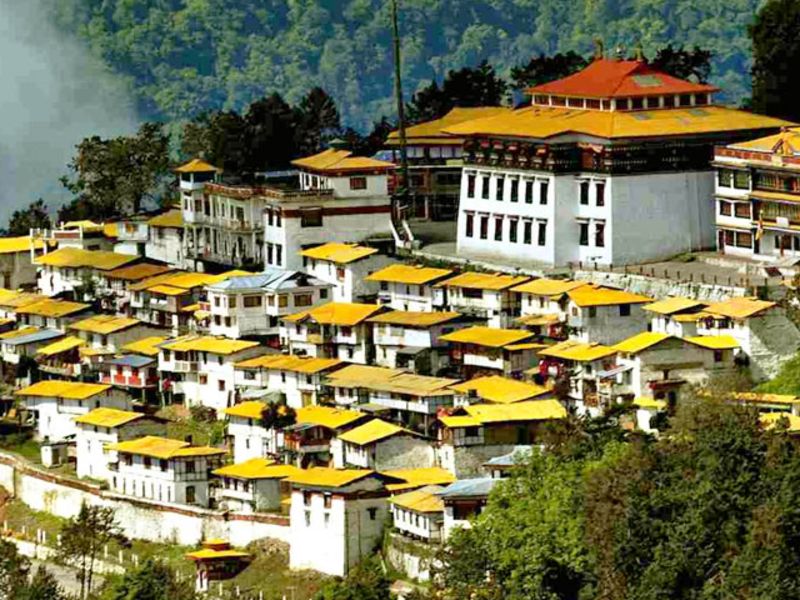 Picture Courtesy: Tourism of India
Situated at a height of 10,000 feet, Tawang's beauty will reach your soul. With Tibet to its northern side, Sela range of West Kameng to the east, and Bhutan to the southwest, Tawang is charmingly located.
Situated at a height of 10,000 feet, Tawang's beauty will reach your soul. With Tibet to its northern side, Sela range of West Kameng to the east, and Bhutan to the southwest, Tawang is charmingly located. Breath-taking valleys, amazing waterfalls, misty rivers add to the charm and will make you forget all about the heat of any town you've come from.
Tawang Monastery, Sela Pass, Shonga-tser Lake, Nuranang waterfalls and Bumla Pass are places that deserve a must-visit in May.
4. Shaama, Uttarakhand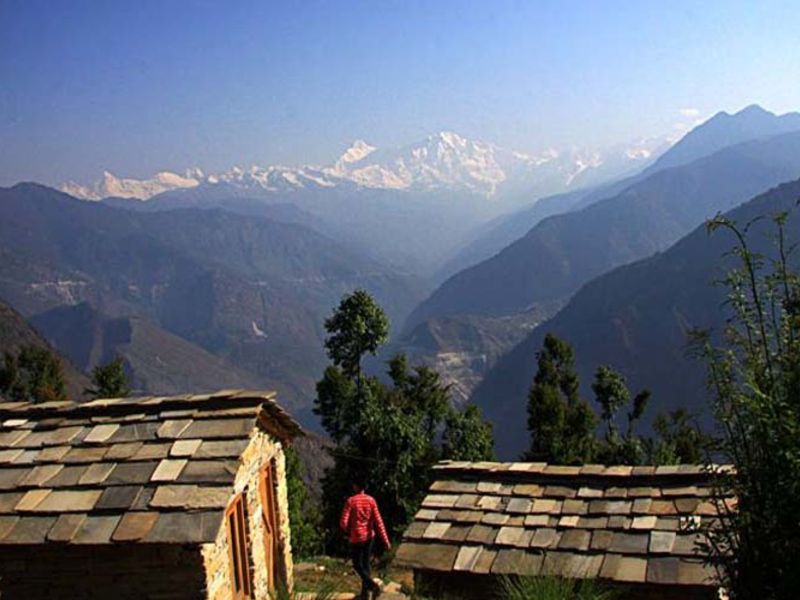 Picture Courtesy: All Seasons Holidays
Home to simple Pahadi people, Shaama is a 3.5 kilometers hike from the road head en route the Namik glacier. With its magnificent views of Nanda Kot, Nanda Devi, Namik Glacier, and the Ramganga River Valley, it is an ideal place for deep relaxation over some locally grown organic food.
With a higher demand from travelers, comes to a greater supply of budget hostels and over the past years, budget hostels in India have flourished all over the country. Shaama is one such place, with our small campsite on the hilltop with common toilets and wash areas, Shaama can accommodate up to 40 guests in stone huts and tents. Enjoy your meals under the windy shade on the hilltop and hang about the fireplace in the evenings over some rum and new friends.
Every corner in our camp Shaama offers a spectacular view and engulfs you in a sea of calm, enjoyed best with piping hot black tea and chunks of sweet sticky jaggery.
5. Munnar – Thekkady, Kerala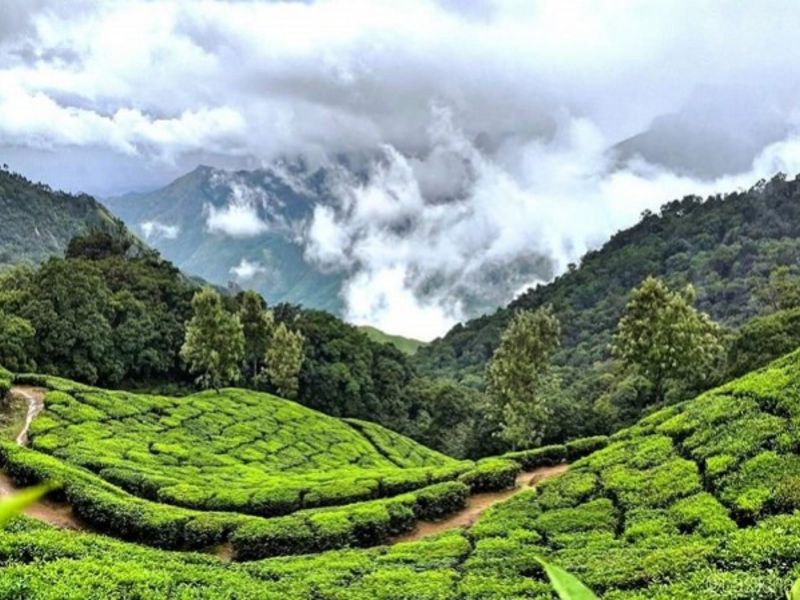 Picture Courtesy: Lumiere Holidays
An idyllic hill station, famous for its tea estates, exotic scenery, an abundance of flora and fauna and craggy peaks. Munnar, situated at a height of 6000 feet, comes under the Idukki. Unending expanse of tea plantations, picturesque valleys and mountains offer the tourist a good overall experience.
Thekkady, again in Idukki district, is a really beautiful hill station. It is one of the finest wildlife reserves in India with elephants being the highlight. The Periyar Wildlife Sanctuary is the prime attraction for which tourists throng the place.
DO NOT hide from the sun this summers, cool valleys and budget hostels are waiting for you and for your to-be-memories!