1. Kye Monastery, Spiti Valley, Himachal Pradesh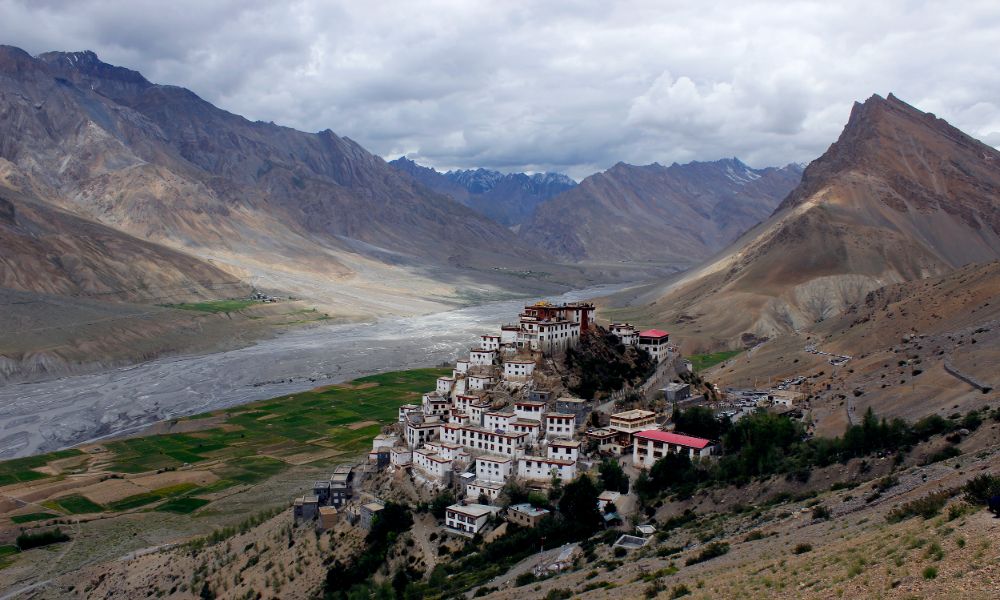 KyeGompa is located at 4,166 metres above the sea level, close to the Spiti river. It is a Tibetan Buddhist monastery in the Spiti Valley of Himachal Pradesh. The trek through the scenic cold deserted mountains open you up to wondrous sights like herds of Ibex and Bharal.

The monastery dates back to around 1000AD and is one of the oldest in the whole of Spiti Valley, after the Tabo Monastery. It is the biggest monastery of the Spiti Valley and a religious training centre of the Lamas. With a haphazard growth of box-like structures over the years, the monastery looks like a fort, with temples built on top of one another.  It definitely offers spirituality with a great place for solo-travellers looking for a gift in isolation and one of the offbeat places
2. Rama Setu, Tamil Nadu

Also known as Adam's Bridge, Rama Setu is a chain of limestone shoals that connects Dhanushkodi in India and Mannar Island in Sri Lanka. It is believed to be built by Lord Rama's Vaanarsena to cross over to Sri Lanka and rescue his wife, Sita. Today it is a planned Sethusamudran Shipping Canal Project by the Indian government which threatens the existence of this natural wonder.
If it's natural or man-made is a question people have often wondered about but between the dilemma, an act of embracing is lost. Visit here to see for yourself, a defiance of gravity, and a sense of surprise.
3. Majuli, Assam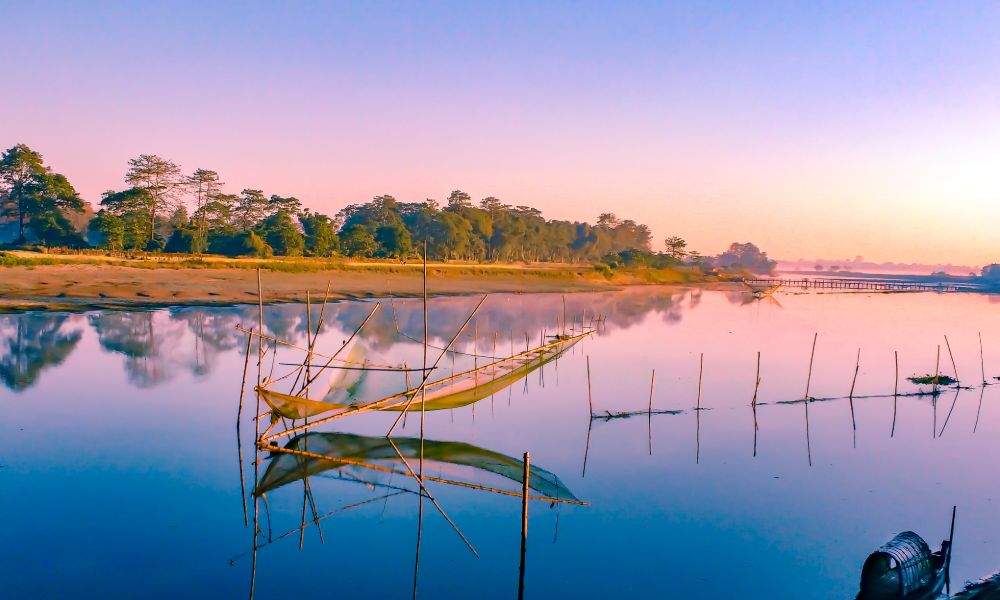 The North East state of Assam is home to the one-horned rhino, the gushing Brahmaputra, sprawling emerald green tea estates and also the world's largest river island; Majuli. It literally means 'land between two parallel rivers' as many centuries ago it was lying between the Brahmaputra to the north and Burhidihing in the south. This is a go-to place for the travellers who love to explore the offbeat places in India.
Several earthquakes, changes in the course of the rivers and severe erosion have today left Majuli with a meagre 420 square kilometres of area,  from 1,250 square kilometres that it once covered. The island is inhabited mainly by the Mishing tribe who define the river island as the cultural capital of Assam. Visit this offbeat destination before its too late!
4. Valley of Flowers, Uttarakhand


Picture Courtesy : TravelODesk
Valley of Flowers was discovered in 1931 with wild, untamed blooms surrounded by snow-capped peaks. It is one of the most beautiful offbeat places in India. Affordable hostels can be found in Ghanbari as staying back in the valley isn't permitted.
The valley is situated in the Joshimath area of the Garhwal region, almost next to the Nanda Devi National Park. The valley is filled with blooming flowers of rare varieties, especially the endemic alpine flowers such as golden lily, which make it a place worth visiting.
5. Dzuko Valley, Kohima, Nagaland
Situated at an altitude of 2452 metres above the sea level, the valley is located at the border of the states of Nagaland and Manipur, well known for its natural beauty and the overall flora and fauna. It's also known as one of the most charming valleys of Nagaland and is best for trekkers. Also, it is one of the most unexplored places in India.

Affordable accommodation is available in hostels and dormitories for trekkers. Untouched by civilisation, this valley otherwise called the Valley of Celestial Charm has a tempting appeal to all those who gaze at it. In the summer, wild herbs and shrubs sprout along the stream banks. Lilies in white and pink, euphorbias, aconitums and hundreds of other botanical species in varied colours adorn the valley in monsoon.
---