It's that time of the year when the travel bug starts nibbling your legs. You are itching to pack up your bags but aren't sure where to head to. 

Okay, okay, here is one place where you can camp for a few days- Jodhpur. This gateway to the Thar Desert is a traveler's delight and packs up quite a few interesting things to do there. If you are wondering about the things to do in Jodhpur, read on!
 
A Lil' Bit of History : Some of the Usual Things To Do
 
Unlike many other Indian cities, Jodhpur is not that old. The Blue City, another name of Jodhpur, sprung up like a flower in the desert in the late 15th century. The capital of the proud Rathore Rajputs, Jodhpur is also a place to gorge sumptuous food and enjoy lilting Rajasthani music and dance. One of the places to visit in Jodhpur is, of course, the iconic Mehrangarh Fort!
 
1. Mehrangarh Fort and Museum : The Pride Of Jodhpur
Your trip to the Sun City(another name for Jodhpur) won't begin until you climb up the only hill here and enter the gates of this majestic fort. Built by Rao Jodha in the late 15th century, this castle has seen a lot of ups and downs in its chequered history.
Upon entering the massive gates of this fort, you are greeted by the palm prints of Rajput women who committed Jauhar, or self-immolation, when they were on the verge of being captured by the Muslim forces. There is a lot to see in this massive fort like palanquins, weapons, royal seats, clothes and apparels of the royalty and of course a clear and mind blowing vista of the city of Jodhpur.
If you are wondering if the list of things to do in Jodhpur begins and ends with visiting Mehrangarh, then you are dead wrong! How about checking out the Jaswant Thada, for instance?
 
2. Jaswant Thada : What? This Place is a Cenotaph?
You need to have a special kind of tongue for pronouncing the word, Thada. Most foreigners would have to twist his/her tongue to pronounce it, but this place is not known for its typical pronunciation; it is something else.
This beautiful building is actually a cenotaph. Built in the 19th century in the memory of a king, this palace reminds one of the glorious buildings of Europe with their tall spires and magnificent arches. The name of that king was Jaswant Singh. We recommend the Jaswant Thada to be one of the best places to visit in Jodhpur, after Umaid Palace.
 
3. Umaid Bhavan Palace : The Palace Without ANY Concrete!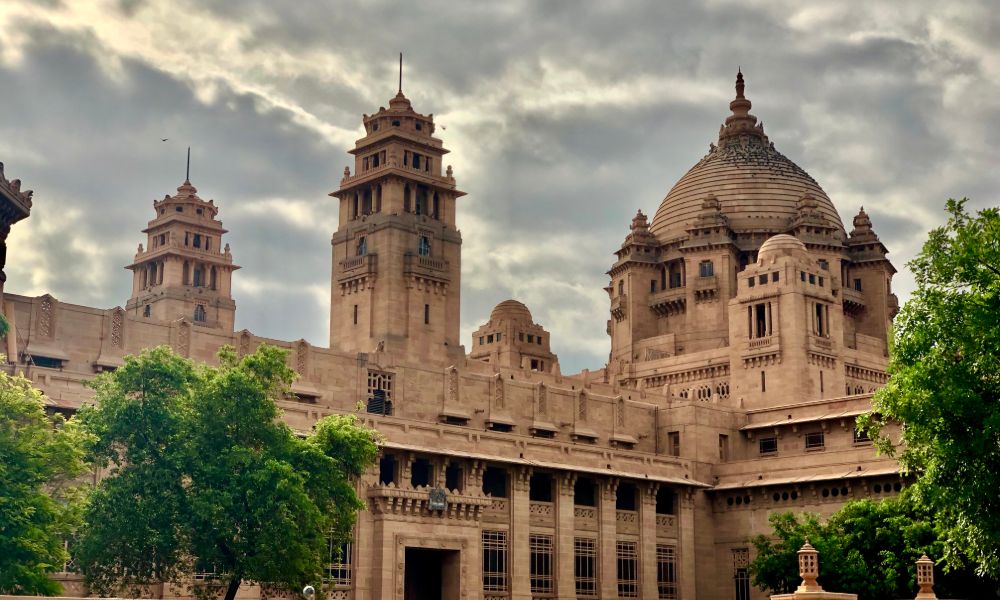 If I told you that this palace is not held together by concrete at all, you would think I have gone bonkers, right?
Ladies and gentlemen, most of the palaces in India do not use concrete at all. The Umaid Bhavan Palace, like them, is held together by interlocking big columns of sandstone. This engineering feat makes this palace quite an interesting place to visit in Jodhpur.

There is a haunting story behind the origin of this palace. It is said that a saint had cursed the ruling clan that Jodhpur would face a drought. The curse actually came true as the city faced a great famine in the 1940s. To help his subjects, the then king employed thousands of his subjects and gave them the task to build this beautiful mansion. Today, this grand building also serves as the private residence of the erstwhile royal family.

But Umaid Palace is much more than a gorgeous building; it is also one of the most expensive and luxurious hotels that the world has ever seen. Being one of the best places in Jodhpur, the Umaid Palace also holds an exquisite collection of clocks, crystals and other opulent things of the royal household.
 
Your list of top things to do in Jodhpur isn't over by visiting these magnificent places. There is much more to do.
Off The Road : Some of the Unusual Things To Do
1. Wildlife Spotting
Picture Courtesy : TravelsPro
Go wildlife spotting in the deserts of Jodhpur. Or take a Jeep Safari at Machia National Park. Expect to bump into  some blue bulls rabbit, desert foxes, monitor lizards, deers and more!  Shoot them with your iPhone or DSLR, of course.
 
2. Lend Your Ears to Folk Music
Listen to the haunting tunes of the Rajasthani folk music and lost your mind in the voices and instruments that sprout out from the terrain of Jodhpur! One such genre is the Maand. One of the best occasions to experience the musical side of Jodhpur is during one of its music festivals; like the Jodhpur RIFF!
 
3. Picnic at Balsamand Lake
Picture Courtesy : JustDial
Picnics are unheard of these days. But hey, the people of Jodhpur still love it! Dine with your family/friends on the banks of the famous Balsamand Lake. Watch a peacock come near you and ask for some food.
 
4. Picnic at Mandore Gardens
 
One of the must do things in Jodhpur is to visit the Mandore Gardens. This is not a typical garden where you can cavort and have fun. Rather, the Mandore Gardens are the site of several cenotaphs of the Rathore Rajput royal families.
 
5. Bishnoi Opium Ceremony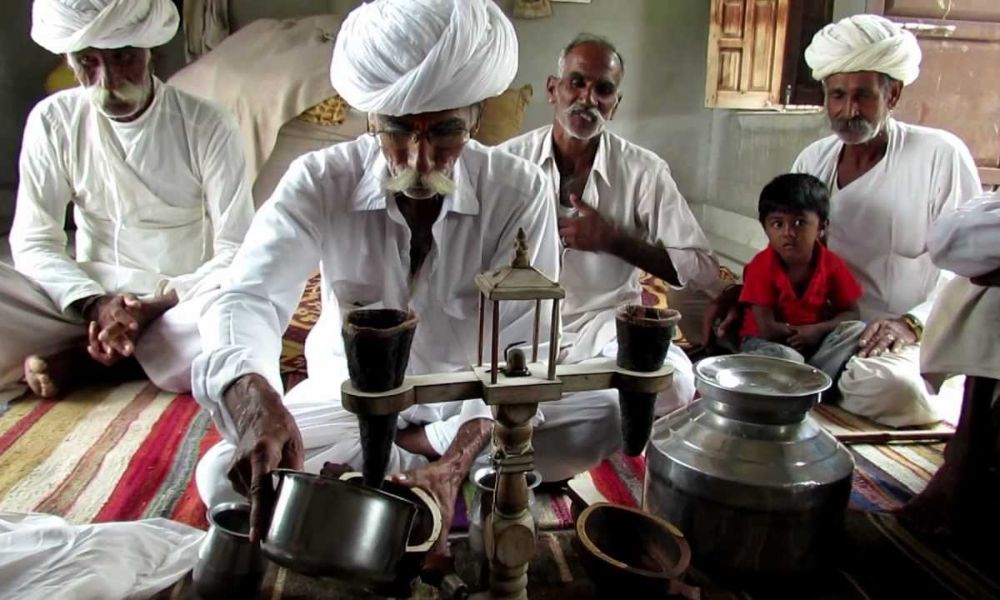 Picture Courtesy : YTimg
Let's spice things up! Wait, what? The Bishnoi Opium Ceremony? Not sure what I am talking about? Well, this is an opium drinking ceremony where visitors are treated to a few grams of opium. Also known as bhang, many Hindus offer it to Lord Shiva, hoping that they will be blessed by Him! Don't worry; it's is not as intoxicating as you think.
 
6. Choori and Joothi Shopping
Yo laydees! Shopping and eating always figure in the list of top things to do in Jodhpur for any traveler. For the diehard shopper in you, we'd recommend the Sardar Market which is a traveler's delight. Colourful chooris, bright saris and odhnis, pagdees, joothis, etc are available at affordable places in this market.
 
7. Street Food at Clock Tower Market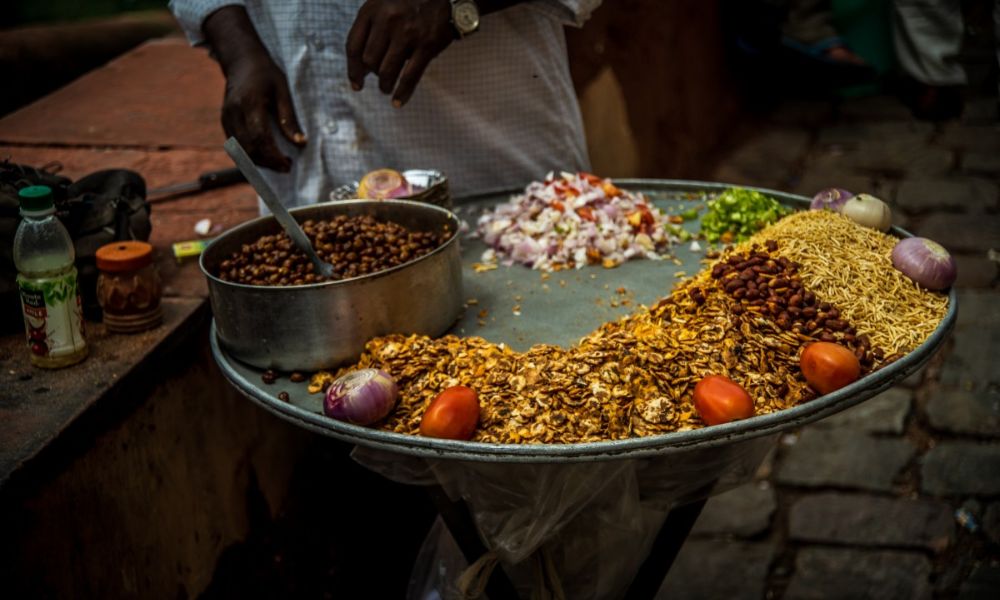 For eating, we would recommend the Clock Tower Market in Jodhpur which has some awesome eateries in the city. Street food best partakes in the company of strangers, who smile, chat and talk frankly in the bye-lanes of Jodhpur.
 
Do you think you have enough on your plate now for your trip to Jodhpur?