Binsar is a dreamy mountain getaway situated in the Almora district of Uttarakhand. It's an unspoiled beauty and a great place to unplug for a while. The essence of Binsar makes it the perfect place to retreat and rejuvenate. The landscape is surreal and you'll find yourself joyously marveling over the surroundings here. You pretty much get the picture, right? But now let's take you through the things to do in Binsar so that you're not just toying with the idea of going but actually making it there!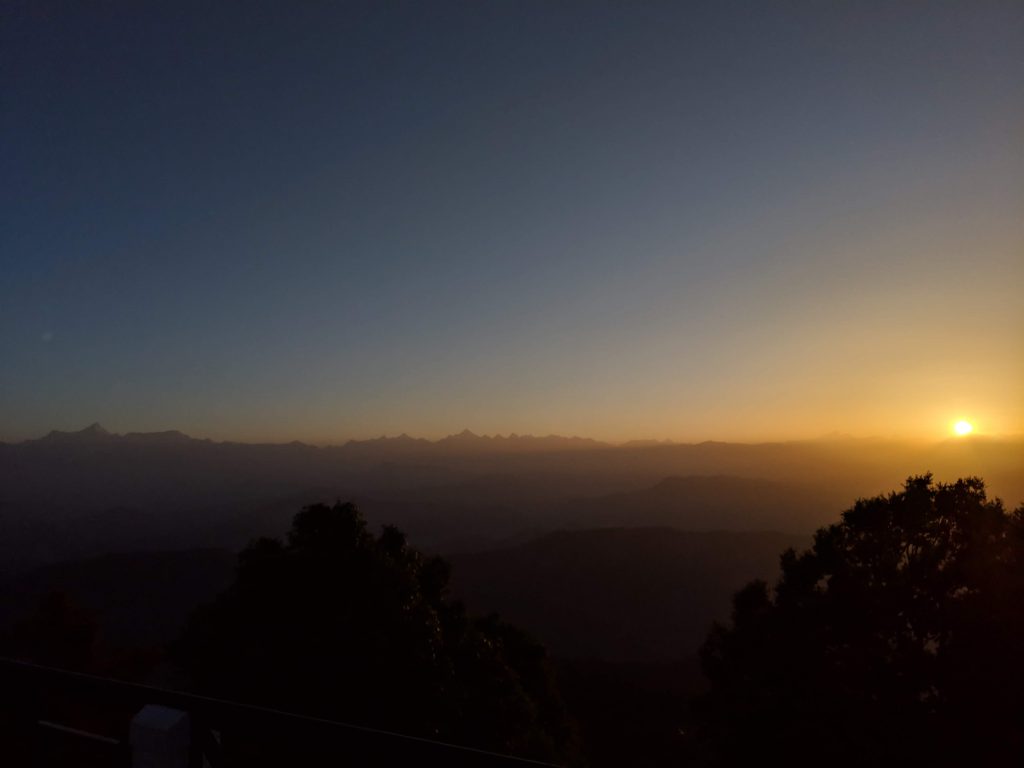 Experience The Mysticism Of The Holy Temples In Binsar
Among the many things to do in Binsar, you can consider going on a temple trail. The region is filled with a great number of temples that are not just places of worship but points at which the spiritual energy exuded is at its peak. One of the most notable temples where you can experience a spiritual elevation of sorts is at Kasar Devi Temple. There's research conducted by NASA ISA stating that Kasar Devi comes under the Van Allen Belt. Chances are you haven't heard this term before, so let's explain it to you.
This means that the ground at Kasar Devi is a highly charged magnetic field owing to the strong solar winds and cosmic rays found here. Many famous personalities like Bob Dylan, Swami Vivekananda, and D.H. Lawrence have visited Kasar Devi to testify that the ambience here is truly one of its kind. And guess what? Our goSTOPS hostel at Almora is situated minutes away from Kasar Devi so you won't have much trouble getting here.
Just 20 minutes away from Kasar Devi, you'd also find Chitai Golu Devta Temple which is an iconic temple adorned with numerous temple bells. Each temple bell has petitions from devotees tied to it in faith that the deity 'Golu Dev' (God of Justice) shall fulfill the wish in it. You might come across many other temples in Binsar but make it a point to at least see these iconic ones.
Trek To Zero Point
Binsar is also a great location because from here you can go on dozens of treks. You'll find several opportunities to go on a hike but the one that you shouldn't miss out on is the trek to Zero Point. It's a fairly easy trek that can be attempted by almost everyone, even those of you who don't have a workout regime. The Almora district also has a few other treks, but Zero Point is the easiest.
Keep in mind that Zero Point is situated inside the Binsar Wildlife sanctuary so you have to first buy a ticket to enter the sanctuary. After that, you can begin the trek and it should take roughly 30 to 45 mins on a good day. It's a 2.5km trek from the last motorable point. You'll have excellent views of the Himalayan mountain ranges once you reach the top. Trust us, you probably won't find the right words or hashtags to describe the whole vista in front of you.
Go Bird Watching At Binsar Wildlife Sanctuary
The scents and scenic sights of the Binsar Wildlife Sanctuary can actually be exactly the kind of break you're looking for. As you take a walk in this forest, you'll have pin drop silence and the sounds of chirping birds filling out the quietness in the air at intervals. We're sure the presence of giant oak and pine trees in this sanctuary will help you feel rejuvenated and tune out your thoughts. You can set up a small picnic with your travel buddies here but make sure you leave nothing but your footprint behind, aka leave the place as it were without littering. Visiting Binsar Wildlife Sanctuary is a must-do in Binsar.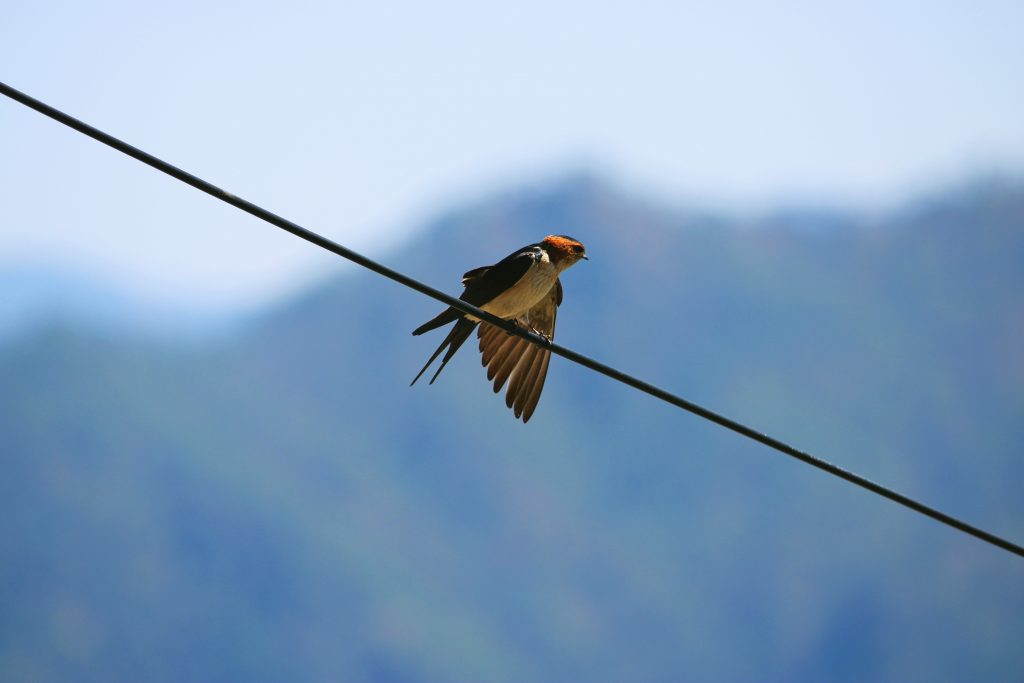 Visit The Paradise-like Apple Garden In Ranikhet
Visiting Ranikhet is once again a day trip suggestion as this little hamlet is roughly 2.5 hours away from Binsar. If you have an extra day on your itinerary, do consider fitting a drive to Ranikhet Apple Garden and we believe you won't regret it. The entire scenery at Ranikhet apple garden does look like a stock photo of an orchard in bloom. 
Generally, most tourists visit Ranikhet for the most gorgeous views of the peaks of Nandadevi (the second-highest mountain in India). You can also consider driving all the way to Ranikhet from Binsar if you wish to do the same and see the apple gardens as well. This is one of the things to do in Binsar only if you have the time.
Spend Time At Katarmal Surya Temple
It should take 1.5 hours to get to this splendid sun temple from Binsar and we highly recommend that you do because it's a gem of a place to see. If you choose to stay at our goSTOPS property in Almora instead of Binsar, you can reach this temple in 45 minutes or so. If seeing temples is a priority of your trip, we highly recommend staying in Almora over Binsar as it could be more feasible for your itinerary. 
The temple was built in the 9th century and is extremely well-maintained. If you explore the area around the temple, you'd also be able to catch a glimpse of the serene Koshi river from here. This sun temple sits at an elevation of 2,116 meters above sea level so you're bound to have some incredible views of the valleys and mountains of Almora.
Have A Hot Cup Of Tea At Kausani Tea Gardens
Kausani is a small little hill station that's roughly 2.5 hours away from Binsar. From Kausani, you can get a panoramic view of Himalayan peaks like Trisul, Nandadevi, and Panchachuli. The drive to Kausani is extremely scenic and you'd get to capture some views that look like it's right out of a postcard. You can make a day trip here if you're really interested in seeing a tea estate since Kausani is in fact the largest tea plantation in the state of Uttarakhand. You can spend some time learning about how tea is actually grown and probably have a cup of hot organic tea!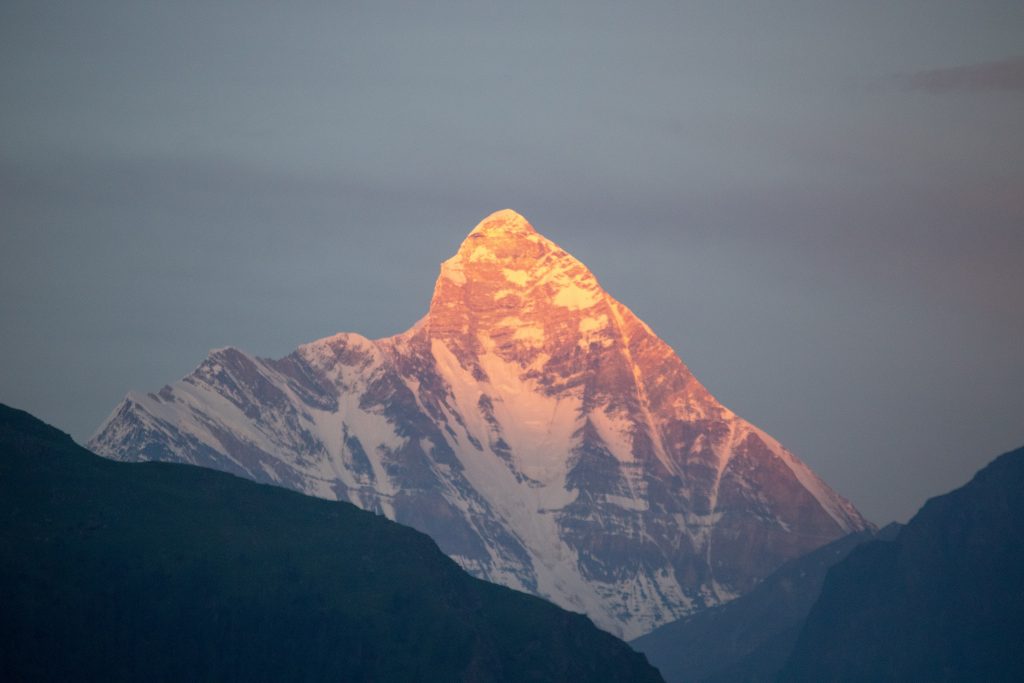 Conclusion
Our list of things to do in Binsar has a mix of relaxing 1-2 hour excursions as well as one-day trips you can take from Binsar. You can pick and choose what you wish to do to form your itinerary for things to see in Binsar. Some of these spots are closer to Almora while some are closer to Binsar. Lucky for you, goSTOPS has properties in both Almora and Binsar. Depending on what you wish to see you can pick the accommodation that matches your sightseeing preferences! We've got you covered as you explore the beautiful state of Uttarakhand.
FAQs
Is Binsar Worth Visiting?
Binsar is a blissful mountain destination in Uttarakhand where time slows down. If you like gazing at mountains and staying in the midst of nature, it's worth visiting Binsar. It's also less crowded in comparison to popular spots like Nainital and Dehradun in Uttarakhand.
What Can We See In Binsar?
Binsar Wildlife Sanctuary, Kasar Devi Temple, Golu Devta Temple, and Jageshwar temple are some of the things you can see in Binsar.
Is Binsar A Hill Station?
Binsar is a hill station that sits at 2,420 meters above sea level in the state of Uttarakhand. The region is blessed with phenomenal landscapes plus rich flora and fauna. This hill station is perfect for those who wish to get a break from urban chaos and spend some time away in the mountains.
How Many Days Are Enough For Binsar?
You can visit Binsar on a weekend if you wish to go on a weekend getaway. 2 days is sufficient but you could end up craving to spend at least a week in Binsar if you can't get enough of the mountains.