Mcleodganj has gained more and more attention over the recent years, namely as that perfect mountain escape for millennials and Gen-Zs. For some, it's the quirky cafés and serene mountains, for others it's the trek routes and the sense of freedom. But street food? That's a must for everyone. The beauty of street food in Mcleodganj is how diverse it is; apart from Tibetan fare, you also find local dishes, with a smattering of international cuisine. If you're headed up to the hills, don't miss these 7 street foods in Mcleodganj – the amount of walking you do will definitely build up a huge appetite anyway!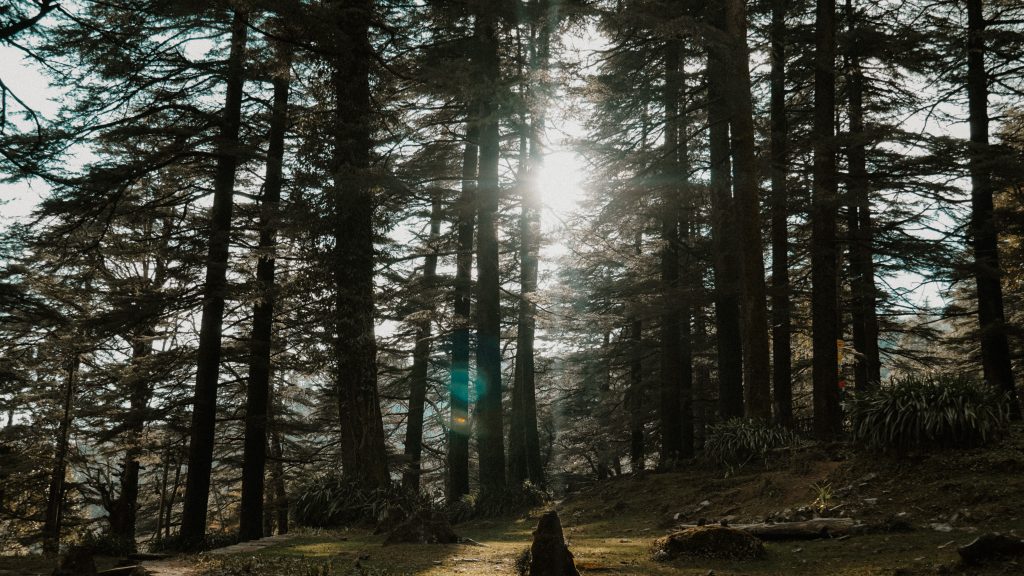 Momos
Momos are that one fan-favorite classic dish that never really dies out. That's why we're beginning with them, the most obvious yet always beloved. A remnant of Tibetan cuisine, momos have traveled across the country to be found in every major city and tourist destination. However, Mcleodganj being India's very own mini-Tibet, you can be sure the momos you taste here are 1,000% authentic.
You can find both veg and non-veg (and chocolate) momos in Mcleodganj. But, keep your ears open for mentions of ama-la's momos. 'Ama-la' is Tibetan for 'mother', and the phrase refers to the momos sold by Tibetan women. With smiles as warming as their hot momos, you'll find them mainly around the market square, and outside temples.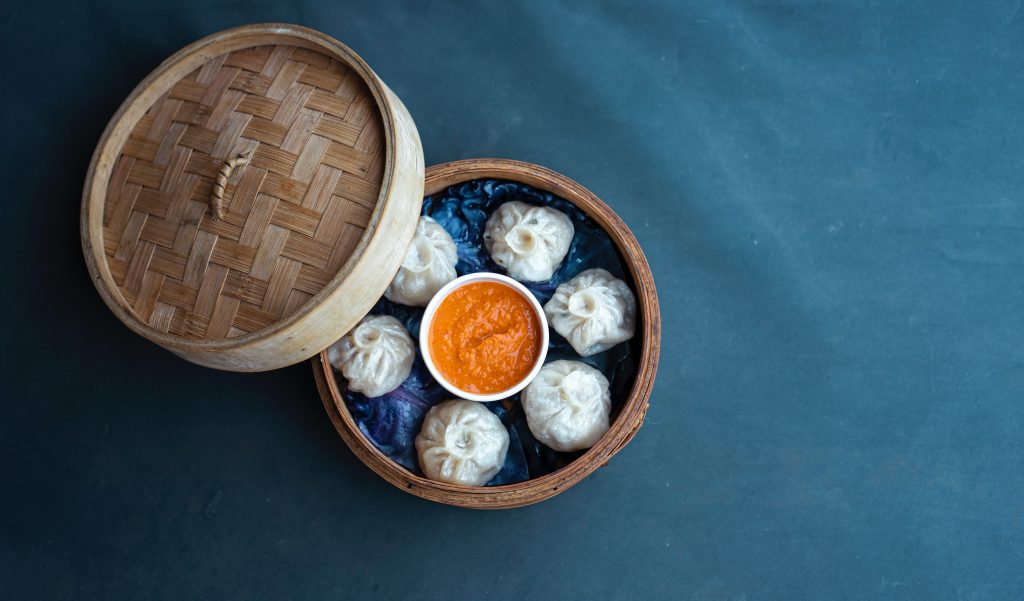 Head to the stalls on Bhagsu, Jogiwara and Temple Roads for some momos served up with spiced veggies and chilli sauce. Gayki Café on Jogiwara Road, a small home-run grub spot, has some mouth-watering veg momos. The best thing about momos being one of the street foods in Mcleodganj is how fantastically cheap they are! You can gobble down plate after plate without feeling guilty about spending too much money. That being said, try to leave some place for all the other 6 dishes on our list.
Bok Choy Soup
Here's a word of advice – if you see vendors with a deep dish filled with something piping hot, give it a try. The cold of the region has led to street foods in Mcleodganj that are steaming hot and super filling. One of these creations is bok choy soup. Bok choy is a vegetable that is famous in Asian cuisine. Its bitter, slightly spiced taste makes it a fantastic addition to broth, especially when you need that little spice hit to warm you up from the inside.
Apart from seeing it in salads, bok choy is also used in soups in Mcleodganj. It is accompanied with a mixture of vegetables, often including mushrooms, and spiced with ginger.
Tibetan Breads
We don't know about you, but the smell of freshly baked bread is on our list of the best smells in the world, right up there next to the smell of rain. One of the freshly-baked Tibetan breads you can sink your teeth into is Balep Korkun. It may be a little harder to find, but definitely look out for it if you're a culture freak. It's a local Tibetan bread, round and flattened out. Balep korkun is made from barley flour and then cooked on a pan.
The second type of bread is Tingmo, with a distinctive round, doughy shape. Tingmo bread is steamed, and is the perfect accompaniment to some chilli pork or a bowl of soup. Tingmo is often considered to be the 'brother' of momos, since tingmo is essentially a momo, but without any stuffing. You're not very likely to find these breads as a main snack on any menu, but order for a bowl of thukpa or bok choy soup and you may just get them as a side dish.
Thukpa
Picture this: you're holidaying up in the serenity of the mountains. You've just finished a long day of trudging around town exploring the area. It's dusk, and the night chill is beginning to set in. You wrap your cold fingers around a bowl of steaming hot, fragrant soup, complete with some noodles. Drinking it feels like a warm hug. In that moment, nothing could feel better.
Lucky for you, that's what every day in Mcleodganj can feel like! And the steaming hot deliciousness? It's simply some thukpa, one of the easily found street foods in Mcleodganj. Thukpa is a traditional noodle soup that originated in Eastern Tibet. It refers to a rich soup or stew, eaten with noodles. The traditional thukpa recipe involves a base of mutton stew and meat, accompanied by small, flat noodles pulled from fresh dough. However, you can find both vegetarian and non-vegetarian thukpa in McLeodGanj.
Remember, in a place like Mcleodganj where the locals best know their food, cheap and affordable doesn't rule out deliciousness and good quality. It's the hole-in-the-wall places that often have the most authenticity. Head to Badol Café just off the main square and next to Om Guest House for a cheerful, filling bowl of mutton thukpa.
KimBap
Fancy some sushi high up in the hills? Head out into the streets of Mcleodganj, where you'll find a Korean version of the same. And no, this isn't at some fancy five-star restaurant that demands an entire month's salary for one meal. We understand your confusion – how did we leap from Tibetan food to Korean all of a sudden?
The truth is that you can try a range of street foods in Mcleodganj at the many hole-in-the-wall restaurants and cafés in the town. One of these is KimBap, or simply, Korean sushi. While both use dried seaweed and steamed white rice, the rice in KimBap isn't seasoned with vinegar. Instead, it has sesame oil and is sweeter to taste. We're not sure if you K-Pop fans are tickled at the thought of KimBap in Mcleodganj, but we sure are!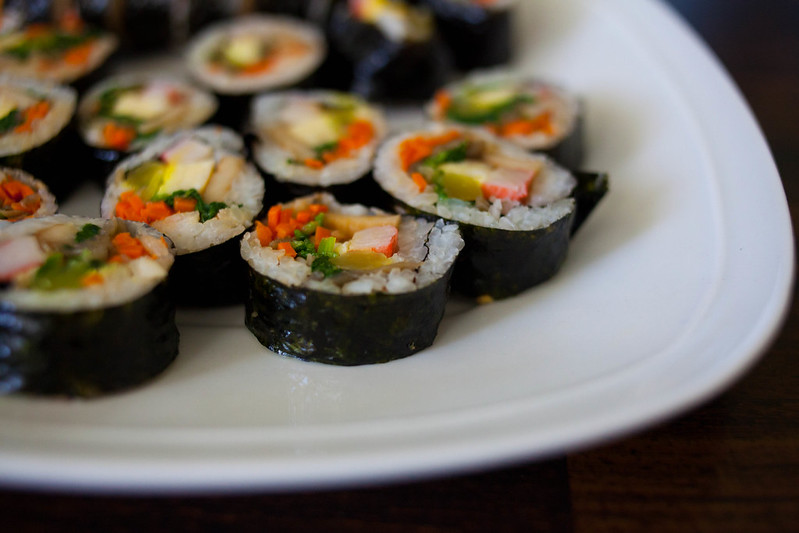 Thenthuk
Thenthuk is visually similar to thukpa, but they're not the same; it is a type of hand-pulled noodle soup. The noodle element is made of wheat flour dough, and instead of being made into long noodles (like in thukpa), it is flattened. This is then added to the soup once the stew has boiled well with the veggies and meat, if any.
Thenthuk is also generally on the spicier side, but is just as fulfilling as a bowl of thukpa. Echoing Shakespeare we say, what's in a name? The element of the noodles or pasta made from dough simply makes the meal that much more enjoyable, whether in a bowl of thukpa or thenthuk. Plus, why bother with the differences here when you can head up there to try one (or more) bowl of each.
Yak Cheese Slice
Yak milk and cheese are local staples, since the sturdy beasts thrive in the harsh conditions of the mountains. In terms of local grub, one of the best street foods in Mcleodganj to look out for has to be yak cheese slice. Don't be fooled by the name – this isn't literally a slice of cheese made from yak milk. It looks a little like cheesecake, and biting into it is biting into crumbly goodness that tastes of cream, milk and sugar.
The best place to dig into this bit of deliciousness is at the Tibet Quality Bakery. This is a small, roadside bakery, so you won't find any place to sit. But it has tons to offer that will make your sweet tooth sing for joy. Make sure you try out some yak muffins, Tibet special bars and Himalayan bars as well.
Conclusion
These 7 street foods in Mcleodganj should definitely be the reason you visit, if not for the amazing views, quirky cafes and rich natural beauty. We can help add to your list of reasons to visit – how does amazing company, cheap accommodation and tons of fun sound? Head on over to goSTOPS Mcleodganj for all three things, and more.
Plus, you don't have to sit in some stuffy hotel room when you're taking a break from all the wandering; our comfy dorms, secluded private rooms and fun common areas make for a great indoor experience. When it comes to the outdoors, Mcleodganj looks after it all.
FAQs
What Should I Buy In Mcleodganj?
You can get a lot of Tibetan handicrafts and local Himalayan tidbits when in Mcleodganj. Head to its markets to bargain for things like singing bowls, prayer wheels and flags, shawls, carpets, bags and pouches, and wall hangings.
What Is Mcleodganj Famous For?
Mcleodganj is known for its heavy Tibetan influences that make it an interesting place to visit. It is also home to some of the most stellar views in Himachal Pradesh and has a couple of trekking routes. Additionally, Mcleodganj caters to the crowds with its many funky cafés, each serving delicious local and 'glocal' food.
What Is The Famous Food Of Dharamshala?
Dharamshala is probably one of the best places to dig into some authentic Tibetan cuisine, from thentuk to breads and yak cheese. Apart from this, drop in to one of the many cafés to eat Italian as well as Japanese food!
Which Network Is Best In Mcleodganj?
BSNL or Jio are two networks that show strong connectivity in McleodGanj. However, you can always drop in to places with WiFi; there are plenty of these.