Varanasi is not only one of the oldest cities in India but one of the most ancient civilizations of the world too. 

Mark Twain had rightly said that "Benaras is older than history, older than tradition, older even than legend and looks twice as old as all of them put together." There is a hidden charm of this mystic and sacred land that is echoed by each of its walls and corners. Simultaneously, it is also famous for hosting some of the well-known festivals and the Sankat Mochan Music Festival is no exception.
 
A Glance at the Phenomenon
Image Courtesy: Firstpost

This traditional city of India is also well-known for its rich heritage of Hindustani classical music and dance. And holding up to its tradition, Varanasi is the home to one of the biggest classical music festivals of India. The Sankat Mochan Sangeet Samaroh as it is referred to as, witnesses some breathtaking performances from world-renowned artists. Every year, it is held right in the famous Sankat Mochan Temple on the occasion of Hanuman Jayanti and continues for 6 long days in the month of April. This year, it is being held between the 4th and the 9th of April! The festival invites thousands of devotees and music lovers to spend sleepless nights in the temple premises, indulging in the magic created by the musical environment.

This 6-day long music festival in Varanasi is considered to be a tribute or a 'haazari' to Lord Hanuman, associated with music, dance, and physical prowess. The day of Hanuman Jayanti is celebrated with special pooja, Aarti followed by a public procession. Thereafter begins the Sankat Mochan Music festival, attracting an immense crowd who have a very special place for this occasion in their hearts.
 
A Grand Show of Great Talent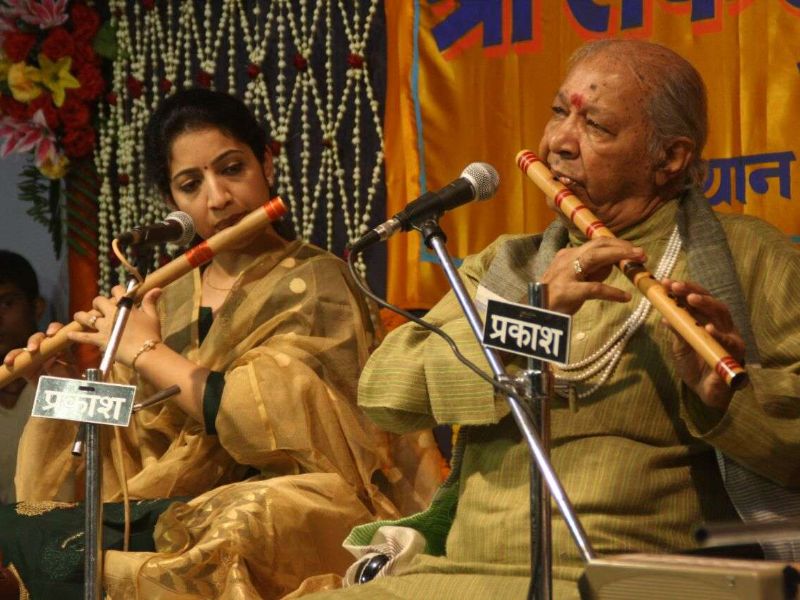 Image Courtesy: Amar Ujala

Started way back in 1923, this celebration of music has incorporated Indian classical maestros like Pandit Jasraj, Pandit Vishwa Mohan Bhatt, Anup Jalota, Pandit Hariprasad Chaurasia, Pandit Birju Maharaj, Pandit Kelucharan Mahapatra and many more. In fact, the Odissi guru Kelucharan Mahapatra has been associated with this festival since its early days. He had also played an instrumental role in initiating the participation of women artists in this extremely popular festival. Apart from classical music and dance, there are a few tabla and other melodic instruments performances as well, creating an enchantingly musical atmosphere for 6 days at a stretch.
 
Uniqueness in Every Fold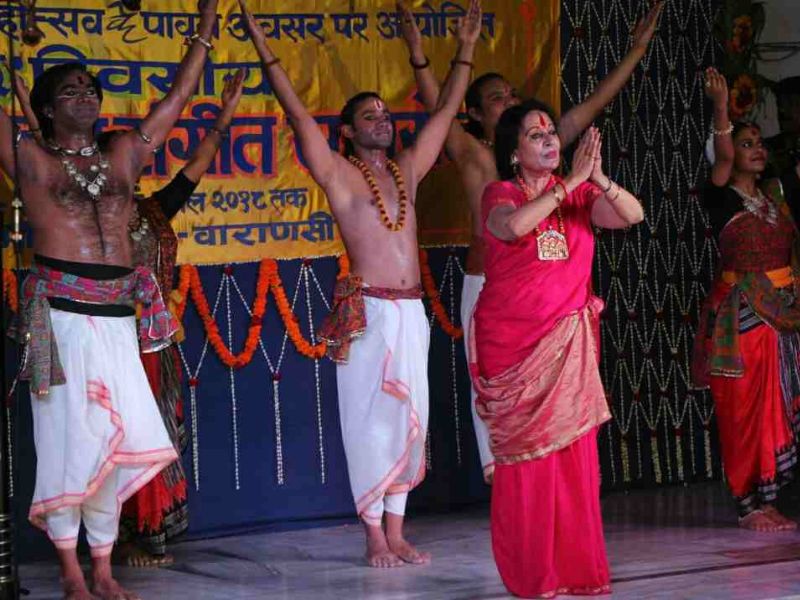 Image Courtesy: Amar Ujala

The Sankat Mochan Sangeet Samaroh is undoubtedly one of the most popular festivals in Varanasi and the whole of India. Its magnitude is comparable to other music festivals of the country like the Doverlane Music Conference in Kolkata or the Saptak in Ahmadabad. However, it stands out among all of them by virtue of its uniqueness. The Sankat Mochan Music Festival is open to all, does not require visitor passes nor has any designated VIP area. The stage is created on the Veranda facing the idol in his sanctum. The courtyard is filled with the audience with little distance from the artists themselves.

Another very fascinating aspect of this music festival is that because it is organized in a temple, it does not provide payments to the artists. Strange as it may sound, it is fact that the artists who charge lakhs for performing worldwide, consider themselves blessed to perform in this particular festival. They have been doing so for years because the chance to present one's art form in a pure place like this is rare.

With its charm, appeal and rich heritage, the Sankat Mochan Music Festival is indeed an amazing relief from daily life. It provides an opportunity to indulge in purity and it definitely gives us a glimpse of how culture continues to infuse life into us. Now, isn't that what makes Varanasi a truly incredible Indian city!
 
Featured Image Courtesy: Patrika