Art Festivals in India are increasing manifolds to provide exposure to the myriad modes of creativity. Whether it's a traditional technique of textile printing, paper mache products, an old form of cultural music, or even best out of waste, every form is being appreciated more and more; unlike the previous times when it was hard to just get your work out there. Many people who're bored of the mundane are taking the initiative to do something unique through art. As a result, enthusiasts are creating many art events in India that would focus on not just the art, but also celebrating the lives of those who dare to do something different. We have compiled a list of a few of such events to get you started. Read on.
1. Kala Ghoda Arts Festival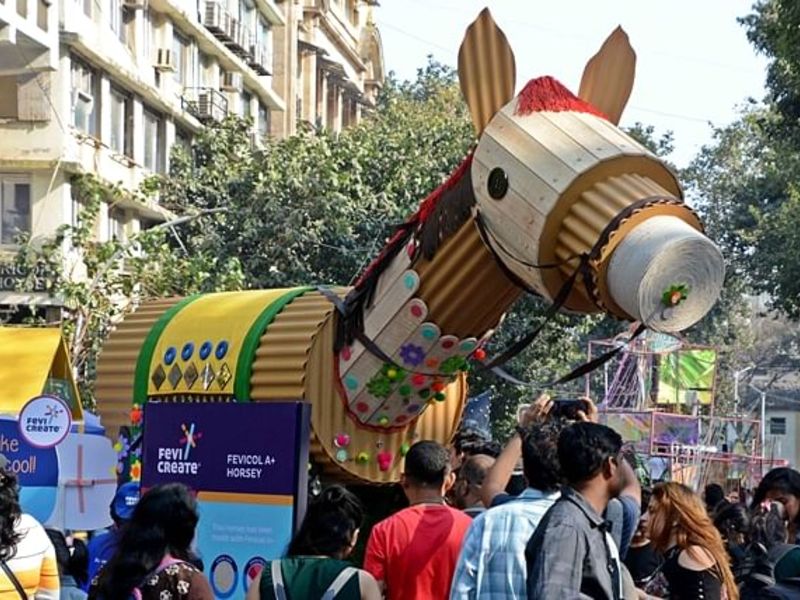 There are many art events in India that are years old. But one of the most prominent out of this lot is the Kala Ghoda Festival. Having launched their first edition in the year 1999, the people organising this festival would've never have thought that their efforts and initiative would lead to an art event that will become one of the primary art festivals in India.
The event holds a fantastic amalgamation of various art forms and modes of interaction and debate; there are literature discussions, handicraft stalls, music and bands, dance performances, photo-walks, art workshops and a whole lot of other cool stuff. Due to its amazing location at Kala Ghoda in South Mumbai, the festival also exhibits the rich history of this city of dreams. There are many museums and art galleries to get you acquainted with the historical facts and what turn of affairs many events caused. This week long has festival has gained so much popularity in the last few years that artists and people enthused about particular forms of art and even the art in general, come to attend it.
When: Every year; from the first Saturday in February to the second Sunday
Where: Kala Ghoda area, South Mumbai, Maharashtra
2. Goa Carnival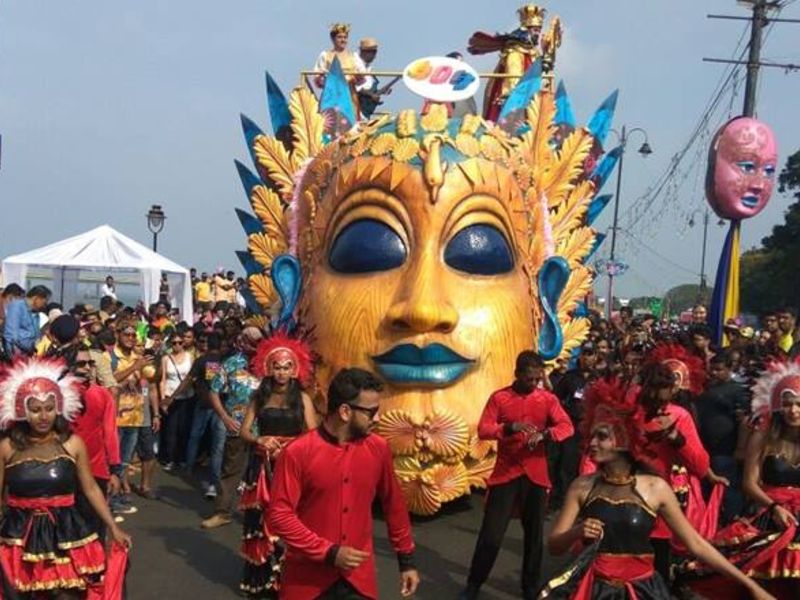 If you thought art festivals in India are about long boring discussions and sophisticated mingling over history and wine, you certainly haven't seen or experienced the more lively parts of it. There are music and singing, and also a lot of dance performances. Combine all of this with some elaborate costumes, headgear, and jewelry, and you have a carnival parade ready to march all over the city. This fun parade is the Goa Carnival, the most famous festival in Goa which has been going on since the 18th century. Even though the event is quite old, it was only after the 1960s that the carnival got prominence; this happened with the Portuguese rule ending in the state of Goa.
The events of the festival not only include dancing in bright and beautiful costumes, but also street plays, regional songs, and carriage processions; basically, everything that tells something about the local communities of Goa and their ways of living. Over the years, the carnival has gained popularity and is spreading to the urban areas from the rural regions. It is interesting to know that this 3-day long carnival is the largest of its kind in Asia and among a handful that takes place in Asia.
When : Two days after Easter
Where : All over Goa
3. Kochi-Muziris Biennale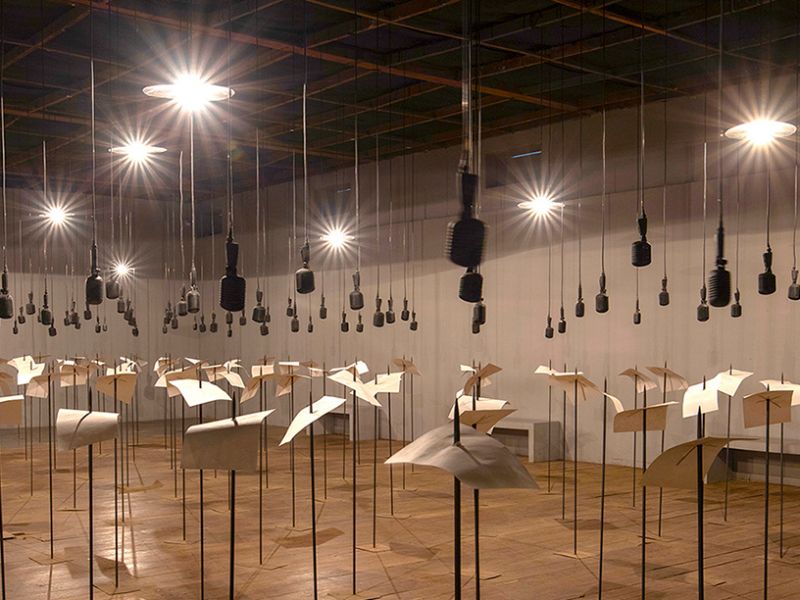 The first Biennale of its kind held in India, Kochi Muziris Biennale is an international-level art event that focusses on the various contemporary art forms around the world. Apart from its love for everything contemporary, it also seeks to invoke the historic cosmopolitan legacy and modernity of the city of Kochi and the ancient port of Muziris. The scale at which the festival is held and the abundant variety of artists who showcase their work here are some of the many factors that make KMB extremely successful.
If you are planning to attend the festival, you sure are in for a treat as there are a plethora of activities lined up every time. There are exhibitions conducted in the well-known art galleries, heritage buildings, disused structures and government spaces as well. Furthermore, there are workshops for adults and students, guided tours, seminars, discussions, music performances, educational activities and also film screenings.
The festival originated in the year 2012 by two Kerala-based artists and the Government of Kerala. Their main motive was to fill up the gap that had been there because of a lack of an international platform for contemporary art in India. Even though the festival is surrounded by many controversies, it's hugely popular with high funding by the government, multi-national companies, and even crowdfunding.
When : Every two years. The next edition is scheduled to be held starting from December 2018.
Where : Kochi, Kerala
4. International Film Festival of India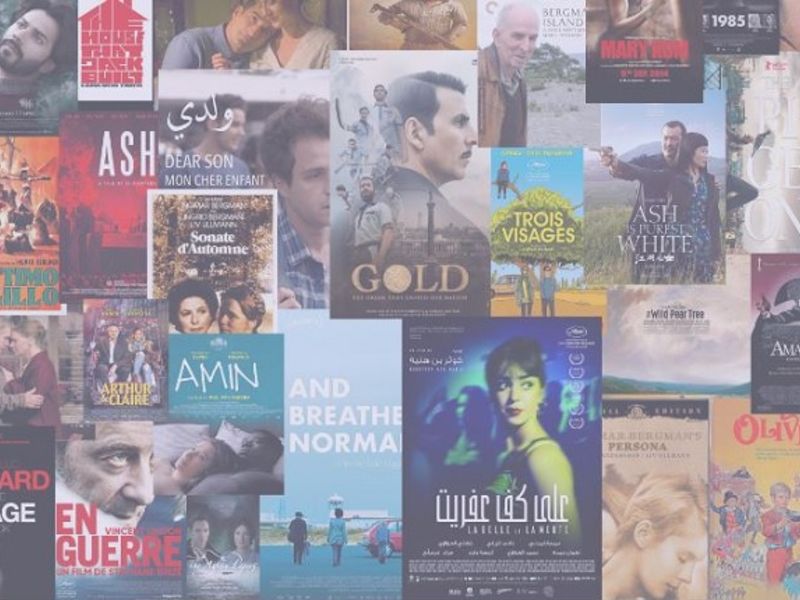 While there are many movies that make it big because of a high budget and PR costs, small-scale cinema is less-appreciated because of a lack of exposure. This festival, along with many of its kind, aims to provide a common ground to all the films ever made, thereby enriching the cinema experience and the appreciation of this form of art. The result of this is the mingling of many cultures, social backgrounds, and cultures.
First conducted in the year 1952, this annual festival has been an efficient tool in bringing many communities together and strengthening international relations. So, if you are thinking of experiencing some new cinema stuff, meeting fellow film-buffs and aficionados, this is just the right place for you.
When : 20th of November to 28th November 2017 (Dates vary for every year)
Where : Goa
5. Taj Mahotsav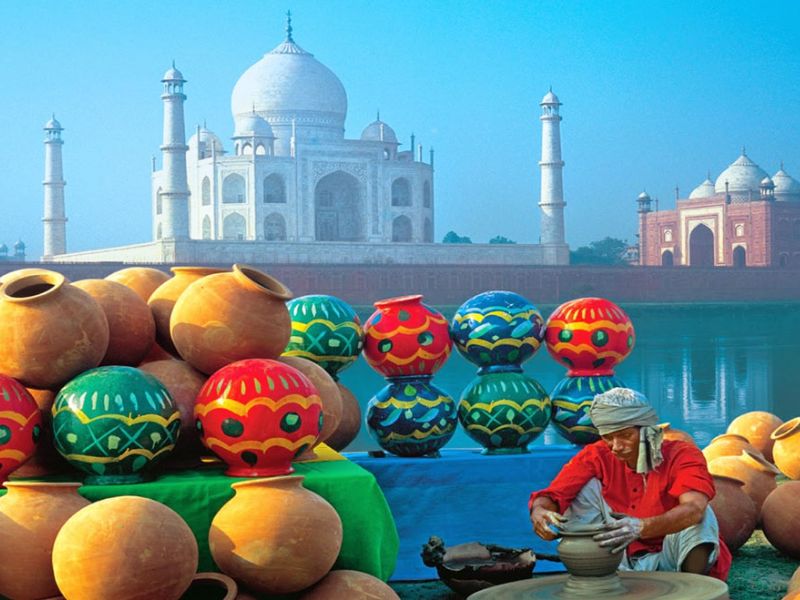 Art is subjective; it doesn't see the body when it permeates its being. All it knows is to be creative, expressive and vulnerable. Art festivals and exhibitions are solely there to provide meaning to this statement. One such art event that gives a chance to hundreds of artists, both renowned and lesser exposed, is the Taj Mahotsav. Conducted annually by the Taj Mahotsav Samiti under the guidance of Uttar Pradesh Tourism, the festival brings together a minimum of 400 artisans across India to display their art and craftsmanship.
The event includes art stalls and installations by the artisans where they can exhibit and sell their creations. There are handicrafts like wood/stone carvings, hand-woven carpets, pottery, brassware, Chikan work, and also clothes made from silk and zari. Adding to this long list of creations are the dance performances, an introductory procession, food stalls and other fun activities to take the celebrations up a notch. The thing that attracts a lot of people to the Mahotsav is the different themes for it every year. Every theme is somewhat centred on cherishing the old values and heritage, and creating something new at the same time.
We all know art has a power to heal and make a difference; this is exactly what happens through special dance performances at this festival. This medium is used to create awareness around AIDS by The Uttar Pradesh State AIDS Control Society. How cool is that!
When: Announced on the festival's official website every year
Where: Shilpgram, Eastern Gate of Taj Mahal, Agra, Uttar Pradesh
Art is said to flourish only when the artists are accepted as their vulnerable self and are appreciated for what they are. Be a part of these festivals on your next trip to India and help in creating something of value.