Being a nature lover, if you like to explore it in its purest form, then plan a trip to Ladakh right away. Seating at an elevation of 8,370 ft. the 'land of high passes' has ornamented the Himalayan range with an incredible blend of striking mountains, charming meadows, serene lakes, swift rivers, ancient monasteries, and more. At every step, you will feel that it's hard to describe the natural beauty of Ladakh, what your eyes observe over there. The splendor of the landscape rich with its natural treasure seems this cold desert an unbelievable, paradise land on our planet. So, to get rid of the monotonous city life and soak your soul in the charm of this wonderland, get started with your backpack ready. Following are the mesmerizing places to visit in Leh Ladakh, which you keep atop your 'must-visit list.'
Nubra Valley
Known for its picturesque, mesmerizing scenic panoramas, and orchards with a host of monasteries, Nubra Valley lures millions of tourists and travel enthusiasts to explore its magnificence. Located just at a bit lower altitude of Siachen Glacier at the northern border of India Nubra Valley is distinctive from a typical green valley with its rare features of a cold desert alongside green merely in a few parts with rocky areas that make it awe-inspiring. The Shyok river, a tributary of Indus, and the Nubra river aka Siachen river pass through the land while intersecting it in three parts amid Karakorum and Ladakh mountain ranges. Situated nearly 150 km from Leh Nubra Valley, the northernmost area of Jammu and Kashmir is acknowledged as the Orchard of Ladakh and was primarily called Ldumra which meant the valley of flowers. The vale resembles the landscape of the moon if you opt for Leh Ladakh Tour Packages during summer it becomes full of greenery.
Pangong Lake
Laying on the Himalayas, Pangong Lake aka Pangong Tso is an astoundingly stunning endorheic lake – stretching from India to China. With a span of 134 km and seating at an elevation of 4350 m, the lake is one of the most popular tourist attractions not only in India and abroad. More interestingly, while in the process of being recognized as a wetland of international importance under the Ramsar Convention, Pangong TSO is the threshold to be officially declared the first in South Asia as a transboundary wetland. Incidentally, you must be tempted to know it's the lake where the shooting of the last scene of the popular Bollywood movie 3-Idiots was performed. Apart from the scenic beauty, one unique feature of this lake is that it keeps on changing its color ranging from crystal blue, light green, and sometimes red, pink, or even golden all through the day. It will simply make you spellbound!
Lamayuru Monastry
Seated at an altitude of 3510 meters, Lamayuru monastery is nearly 127 km Leh and can be covered in a day's trip. Lamayuru has been popularized for its monastery and awesomely beautiful 'lunar' landscape. The ancient monastery is situated within its 'moonscape' and this is why Lamayuru is lovingly called the Moon Land. Hidden in the bends of the mountains and its location atop a cliff makes the monastery a supernatural land. As per mythology, once the region was at the bottom of a lake which was dried up by a holy man. The main temple of the monastery features a cave where Mahasiddha Naropa visited on the way from Zanskar and meditated for years. This turned the land into a sacred place and it's believed that a visit to this holy monastery can make people free from their sins.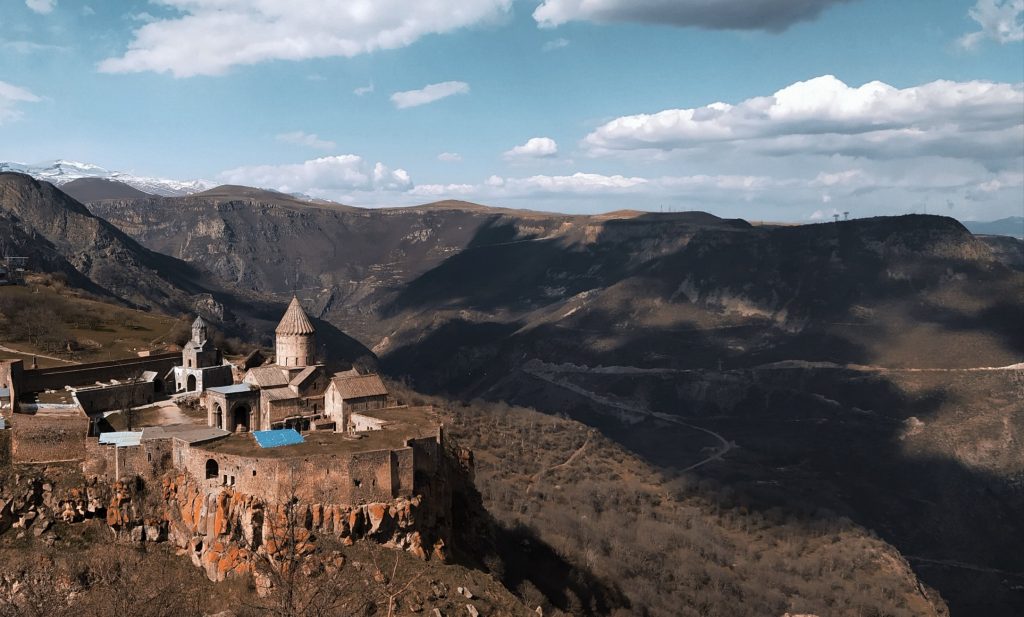 Best Month To Visit Leh Ladakh

The months of April – May are the most ideal time to visit since you can find most of the tourist places open this time. Although many tourists plan their trip to Ladakh from June to August to avoid the crowd of tourists. Because of its altitude and position, it experiences incredibly chilly and long winters.