If you are a traveler in India, wading through the Indian Railway system might not be a cakewalk. Even for Indians, it isn't their cup of tea, in spite of the endless cups they gulp down every day! (pun intended!) But keeping aside its notorious nature, it's not all bad and just a few useful tricks can make the overall procedure really easy. If you intend to travel around India and discover its true essence, you have to get along with the railways. The changing landscapes, the aroma of food flicking with every junction, the colorful attires that can flip from a Patiala suit to a Kanjivaram saree in just a dozen stations or so; the experience is rewarding. So let's have a look at some ways you can get that precious ticket to embark on the Indian land cruise!
1. The Good Old Standard Ticket: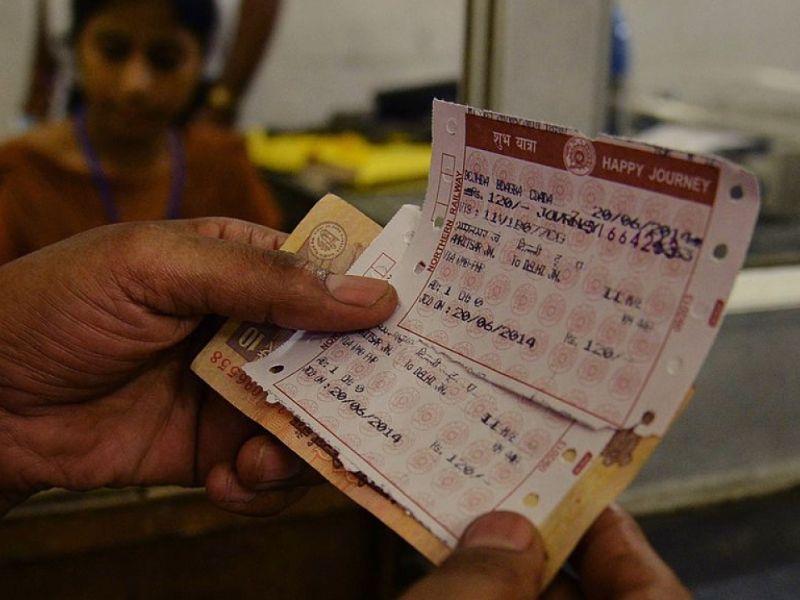 Image Courtesy: Swarajya
Most of you who have lived on this planet for more than ten years know that you have to get a ticket to board a train! Simple, right! Well, not so much in the case of Indian Railways. So you're a traveler all ready with your backpack and google maps and you have pinned India as your go to destination and you expect to just maybe buy a ticket online and kickstart your tour! Aint nothing that easy on this spiritual paradise matey! You have to be actually watchful regarding the following points if you really wanna get a ticket:-
A) The Crowd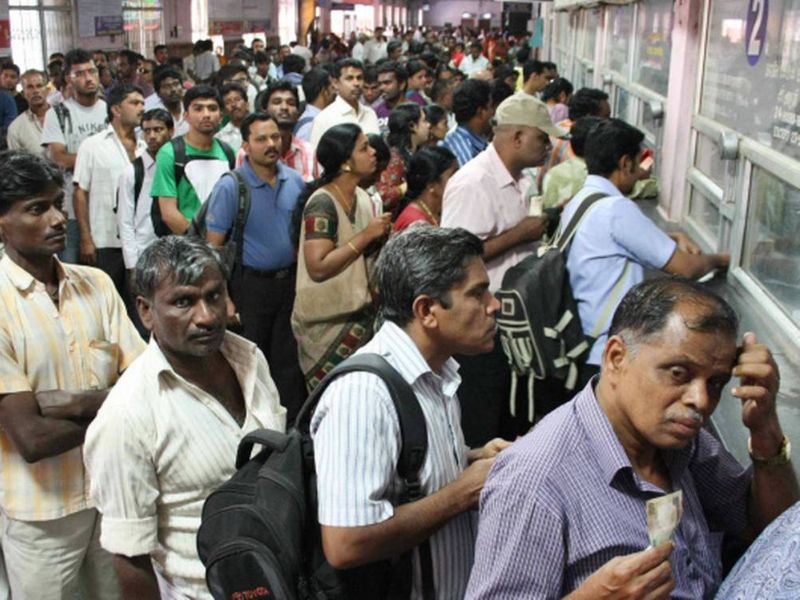 Image Courtesy: The Hindu
Chances are that if you have researched anything about India prior to your trip, you already know that we are a jam packed country, an endless comic con and the crowd is gonna follow you to the station too. Forget the lonely stations with vacant seats of Europe because it's about to get real bro! You have to book your tickets well before the trip, advisable one month prior to your journey. This is especially applicable when you are going to traveling in peak times like the Summer months (May- June) because lots of Indian families take vacations at that time of the year, so you really have to earn that ticket by booking in advance.
B) The Quotas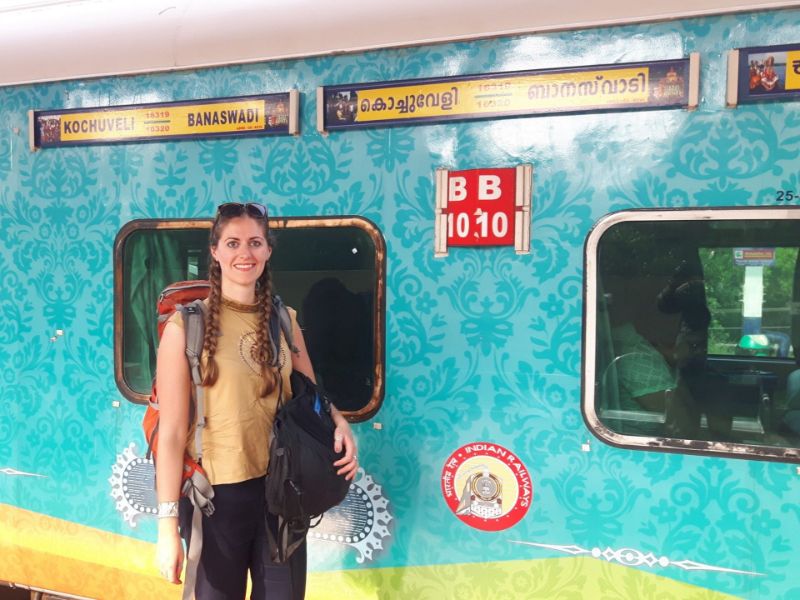 Image Courtesy: Lipstick n' Letters
Lucky for you, the Indian Government is actually aware that most backpackers might not plan trips that well in advance and there is a loop around the problem, nay two loopholes – The Foreigner Tourist Quota and the Tatkal Quota. Basically, a lot of trains in India, specifically the ones between popular tourist destinations have a few seats/berths reserved for tourists via the Foreigner Tourist quota, where you just have other travelers like you who can book the seats. So obviously, there is relatively less hassle if you are booking with this quota. But you have to be mindful that the foreigner tourist quota requires you to have a tourist visa (duh!) and it doesn't come with any extra surcharge, so no one is ripping you off with this quota. You can find a list of trains which have the Foreign Tourist quota here.
Next, is the Tatkal Quota; this one is for the real last minute backpackers. Tatkal is a Sanskrit word which translates to 'that moment' and this quota is literally for the travelers who finalize on their plans at that last moment. Tatkal tickets can be booked one day before the start of the actual train journey, more specifically the bookings start at 10 AM for the AC classes and 11 AM for the non-AC classes one day prior to the departure date. Tatkal tickets have extra charges in lieu of the convenience of last minute booking, but the rates are not that steep. You can get the fare details here.
C) The Classes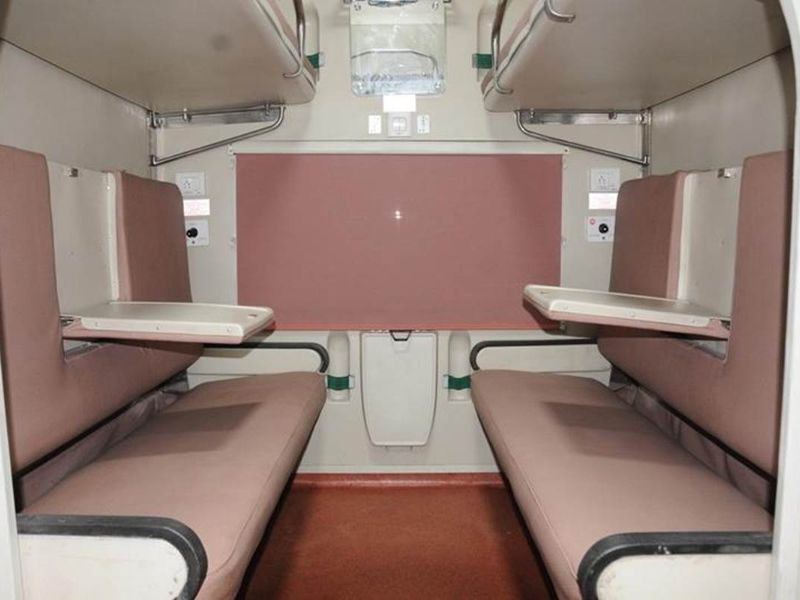 Image Courtesy: The Financial Express 
You have a variety of classes to choose your seat for your journey. You can take AC chair car for shorter journeys, sleeper class for longer journeys, AC two tier for more comfortable long journeys or you can even travel at a bare minimum expense through the general class provided you can bear the crowd. Feel free to browse through this link to get accustomed to the class codes for an easier experience while actually booking your tickets.
D) Getting a Ticket v/s Getting a Reservation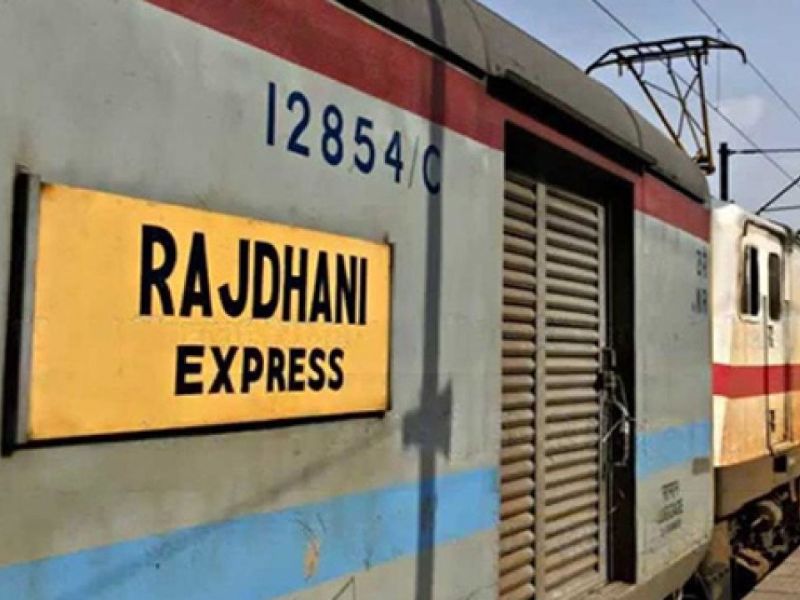 Image Courtesy: FabHotels
Indian Railways provides you with an option of hopping on any train by just purchasing a 'general ticket'. This ticket is valid for the general coaches of the train and typically more general tickets are sold than the number of seats in the general coach. For securing a seat, you need to have a reservation ticket which is basically valid for all other classes like the Sleeper, AC two-tier, AC three-tier etc. You cannot get a seat reservation via a general ticket and you cannot travel in any other coach with the general ticket.
Now that you are aware of all the nooks and corners let's jump to the process of booking your ticket. This can be done in two ways, you either book it on your own or you outsource it to a third party, and of course, both these ways have their own pros and cons.
Click here to keep read on to Part 2: The Process.
Featured Image Courtesy: PV Magazine