The more you risk, the more you gain and life is an adventure meant to be lived like that. If you're tired of the monotony of your daily routine and want to test out your will and strength, we introduce to you to the best adventure sports in India that will keep you on the edge of life!
From the lagoons of Kerala to the startling Himalayas, India offers a variety of geological conditions and it's not surprising to see adventure sports becoming so popular. Here are 5 adventure sports in India for all you thrill-seeking enthusiasts out there looking for a rush!
1. Skydiving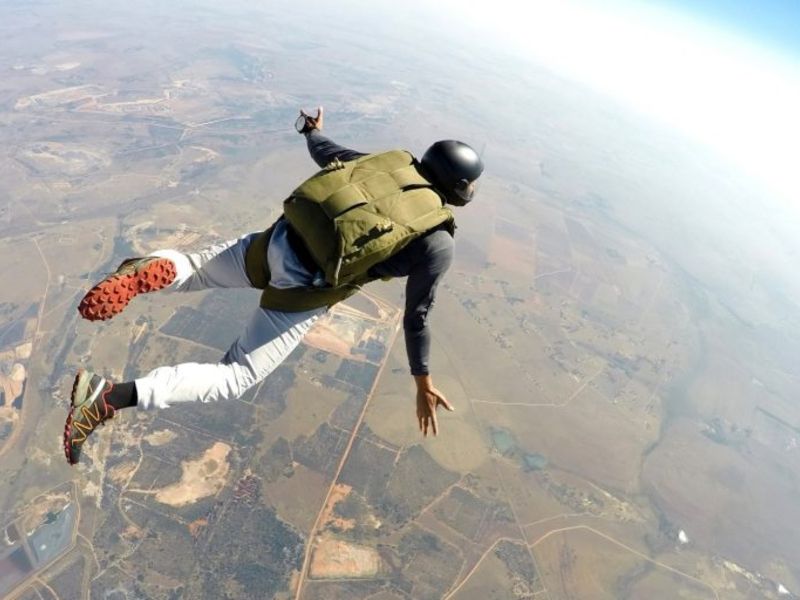 Picture Courtesy: Adventuresome
For those looking for an adrenaline rush, but also want to test out your free-fall maneuvers then Skydiving is the thing for you. Dive head-first from a height of 10,000 feet and be one with the wind with nothing but a parachute as your lifeline.

Best Destinations :
Mysore (Karnataka)

Dhana (Madhya Pradesh)

Aamby Valley (Maharashtra)

Pondicherry (Tamil Nadu)
CAUTION: Please do not take skydiving as a to-do if you have high blood pressure, fear of height or a heart problem.

This sport is not for the faint of heart, literally!
2. Mountain Biking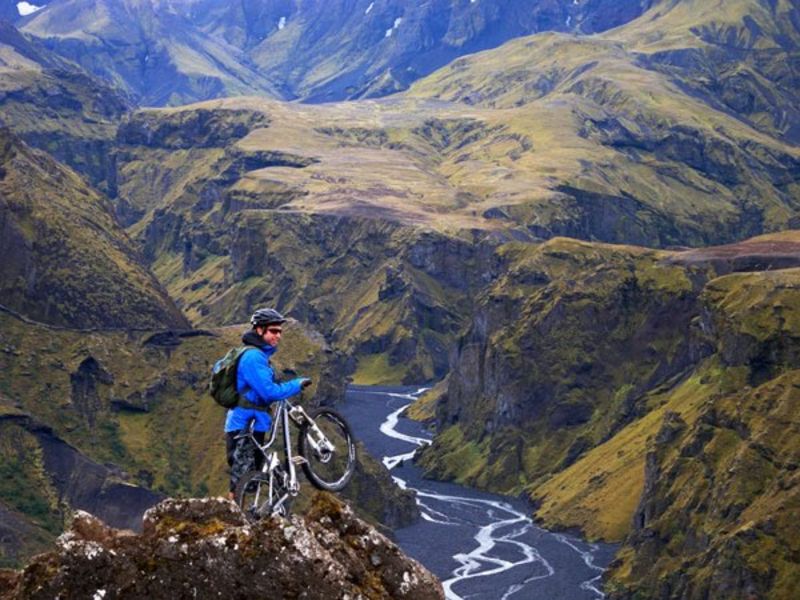 Picture Courtesy: siliconindia
If you loved to go off-track with your bike when you were a kid, then mountain biking is your dream. This sport will keep you in self-reliance mode as mostly mountain biking is done far from civilization on off-road trails.
Difference in Design :
A much more rugged mountain bike is used; designed to have more endurance, durability, and performance enhancing features for a rugged terrain.
Best Destinations :
Singalila Ridge (West Bengal)

Pang to Rumtse (Ladakh)

Kyari Syat (Uttarakhand)

Trails of Sikkim
3. Paragliding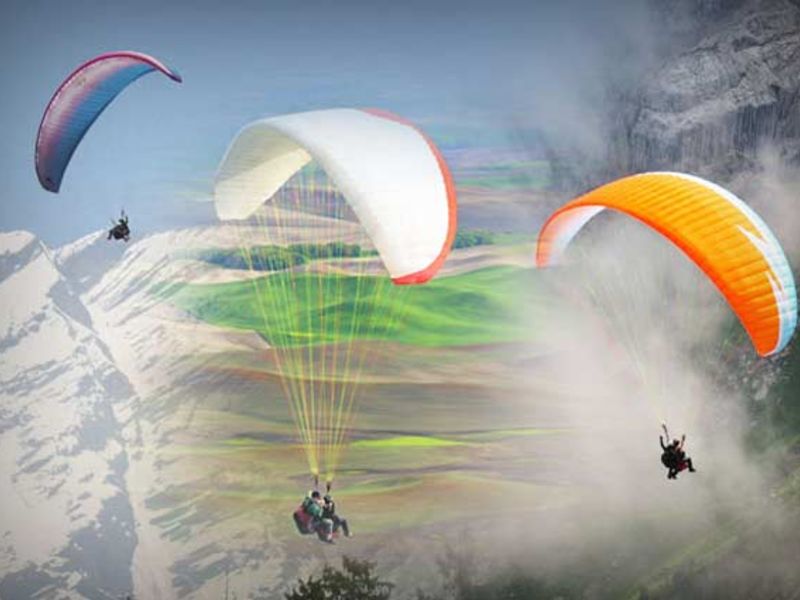 Picture Courtesy: TourTravelWorld
The sport of flying lightweight, free-flying, foot-launched glider aircraft is what is known as paragliding. It gives you breath-taking views from a high-flying birds' point-of-view.

Distance covered:
Even without the use of an engine, the gliders are designed in such a way, that the experience can last a few hours and cover a distance of hundreds of kilometers. It's a fast growing sport in the country and is spreading its wings all over.

Best destinations
Stok Kangri (Ladakh)

Bir (Himachal Pradesh)

Gangtok (Sikkim)

Kamshet (Maharashtra)

Ranikhet (Uttarakhand)
4. Skiing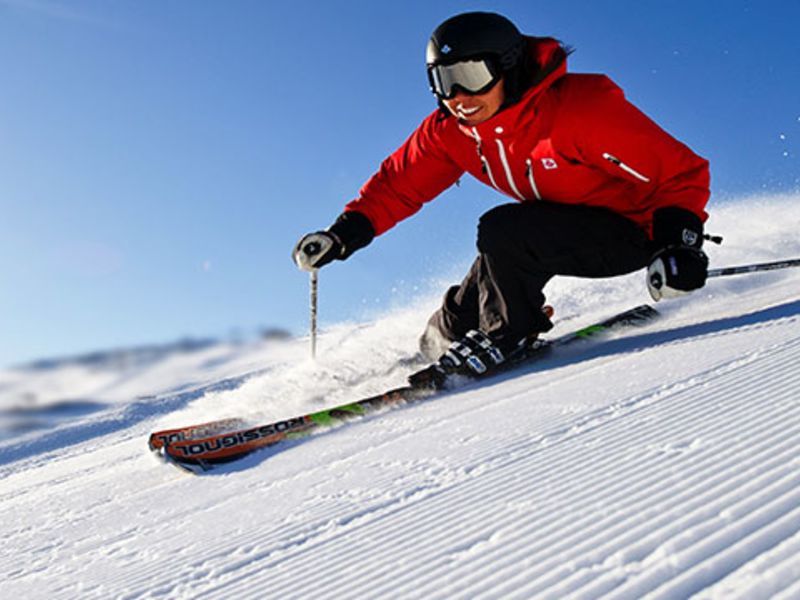 Picture courtesy: Skiing In India
Skiing as a sport is one where the participant uses skis to glide on snow. Skiing is also a popular competitive sport recognized by International Olympic Committee (IOC) and a thrilling ride.

Types of skiing:
Best Destinations :
Gulmarg (Kashmir; also  offers snowboarding and ice-skating)

Kufri (Shimla)

Auli (Uttarakhand)
5. Bungee Jumping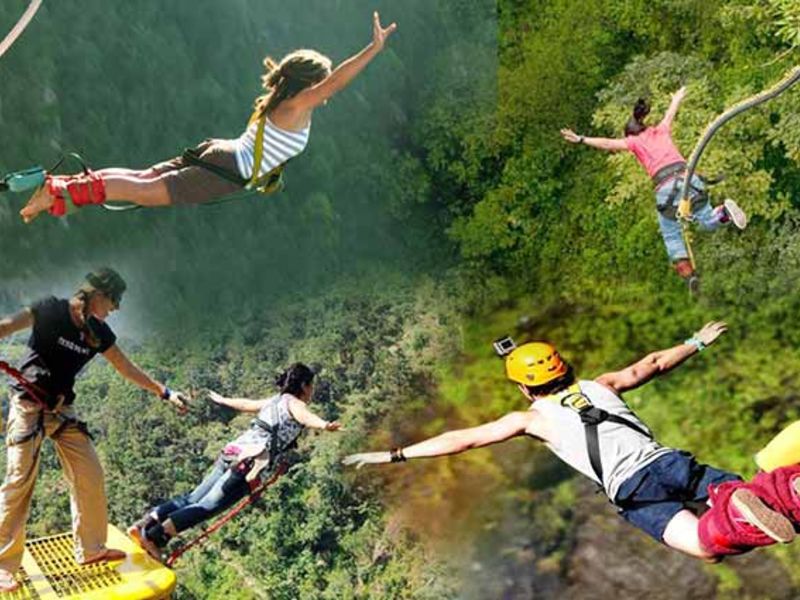 Picture Courtesy: TourTravelWorld
If you're an adrenaline junkie still hunting for adventure activities, bungee jumping in India is your quick and easy fix. Bungee jumping is the sport of jumping off a bridge or a crane with a long nylon-cased rubber rope around the ankles.

Best Destinations :
Rishikesh (Uttarakhand; highest bungee spot 83 m, only destination with a fixed platform)




Lonavala (Maharashtra)

Bangalore (Karnataka)

Goa
Jagdalpur
Ready-Set-Jump!
We hope that our list takes care of your adrenaline meter. These are some of the most pumping and heart-racing adventure sports in India that will test your strength, will, and determination and will leave you in even more love with Incredible India!
Featured picture courtesy: Magicpin
Read more blogs on this series :