Zindagi Na Milegi Dobara is the perfect movie to watch about friendship, companionship, letting go… and road trips? While the movie definitely made all of us want to head out for a road trip with our best buds, it skipped out on some very important prep points. Road trips can certainly be memorable, but you need to do some careful planning to make sure the memories you make are good ones. There's a lot that can suddenly derail the perfect road trip, and while obstacles are unavoidable, you can prepare yourself to deal with them as best as possible. Read up on how to make your road trip less bumpy to nail that planning and navigate all the roadblocks that come your way.
What Kind Of Road Trip
Taking a road trip can mean two different things. For one, you can give in to the wanderlust in you, making it all about the journey and not so much the destination. Or, you opt for a road trip over faster modes of transportation to get to your destination for the sake of making it a road trip. Here, the end matters more than the road that gets you there.
Sit down before your road trip to discuss this with your fellow trippers. Being on the same page about the trip before you all leave is super important since misunderstandings like these can lead to BFFs becoming the worst of enemies by the time you're back home.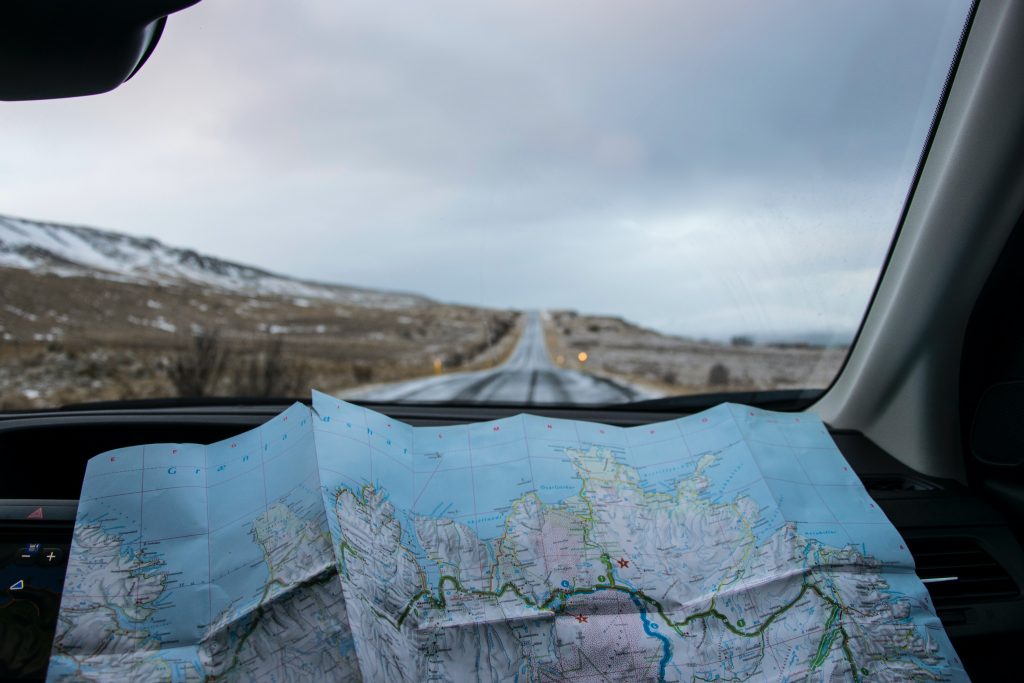 Account For The Weather
While getting caught in nature's fury is the worst thing that can happen, having a delayed road trip because of such an event comes in second place. That's why this is a pretty crucial step, and must not be overlooked. Yes, driving along in the pouring rain, loud music playing while the car keeps you warm is an ideal scenario. But depending on your route, you may want to exercise caution.
Landslides and flash floods are becoming increasingly common across the country, so plan your trip wisely. While the weather can always play truant, you're better off playing it safe and traveling when the time is ideal for a road trip.
Plan, Plan, Plan
We're truly trying to not sound like the boring ones here, but simply taking off for a spontaneous road trip is not the best idea. You don't want to be stuck in the middle of nowhere when your fuel runs out, or make do with chips as you desperately look out for a restaurant or dhaba. Planning the basics is one of the most important steps for any trip, and is definitely a must for how to make a road trip less bumpy. Go ahead and chalk out every minute of every day if that's more your style. Just keep in mind that road trips rarely do well with strict schedules, so stay flexible.
Here are some things to make note of:
Petrol pumps
Rest stops
Restaurants and dhabas
Public washrooms
Hospitals
Police stations
Chemists
Obsessive planner or 'YOLO we'll wing it', a few basics are a must. Plus, Jake and Amy from 'Brooklyn 99' have already proved that you can have a blast even while having an hour-to-hour itinerary on hand. Don't overthink the details and focus on making any situation fun for a great road trip.
Get Your Cars Serviced
It's finally time. You've done everything to make your road trip less bumpy, but then… It turns out to be literally quite bumpy, and it's all your fault. You may laugh right now, but when procrastination keeps putting off that servicing visit, this just may be your situation. We don't need to tell you how easily excitement for a trip can cloud common sense, which is why this is super important to tick off well in time.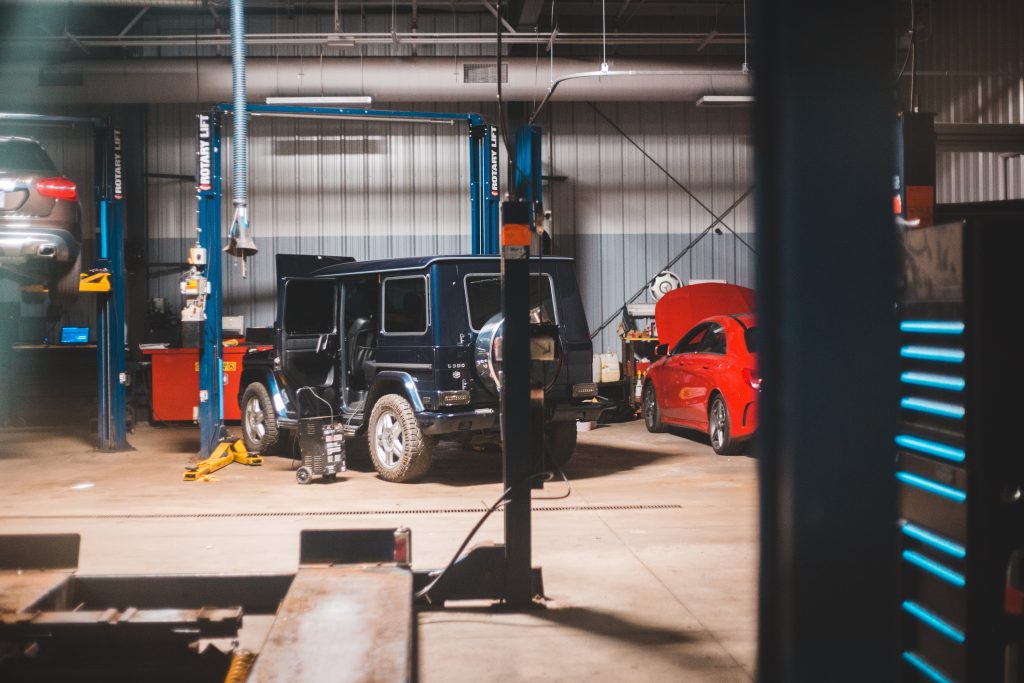 Getting your car serviced should be at the top of your priority list. Make sure you ask the mechanics to take a second look at your engine oil, fuel tank, coolant, air conditioning, tire pressure, battery, breaks, and lights. Take it for a short test run after it comes back from the garage to ensure it runs okay.
Learn How To Change A Tyre
Knowing how to make a road trip less bumpy is a great way to start your preparation. But a pro will know that this isn't enough – you also need to know what to do when your road trip is riddled with bumps! At times, avoiding rough roads isn't possible, and this may take a toll on your wheels. In the event that your tire gets punctured, you should know what to do.
While there are small garages to be easily found on practically every street, knowing how to change a tyre has to be a skill you have before you set out. It helps in the event that things turn south, and definitely beats pushing your car to the nearest garage. Plus, make sure you carry a spare tire kit that includes a spare tire, jack, and lug wrench.
Prepare For The Nights
Your road trip may be for just a day, or for a good week or two. In either case, think about your preparations for the night well before you leave.
If you plan on setting up makeshift campsites, ensure your route and the region allow for it. Pitching tents (even the convenient, easy ones) is only a smooth process in the movies. You have to account for several things, the most important being whether you're legally allowed to set up camp in that particular area. Some other things to consider are the problem of wild animals, the weather going bad, and inhospitable terrain.
Driving in shifts and gulping down energy drinks is certainly an alternative. But in our opinion, it isn't one to consider. Instead, try resting at a roadside motel or inn for the night. A good night's sleep does wonders, and will be that much more essential when out on a road trip. Dozing off at the wheel is a real threat and is too often underestimated. Roadside inns shouldn't cost too much either, helping you keep your budget down.
If you're going to drive in shifts, be organized about it. Make sure someone stays up with you to keep you awake and alert with plenty of conversation. When someone takes over for you, avoid staying up scrolling through your phone distractedly and actually try to get in some sleep.
En Route Entertainment
If you think that all you'll do on your road trip is talk and catch up, and sing all your favorite songs, you're sadly mistaken. Road trips can get tiring if all you're left to do is chat or sing, and you definitely need some alternate modes of entertainment. Thankfully, this is as easy as putting together a playlist. Go an extra mile and ask your friends to list out songs they want to hear, so no one feels left out. You can even create different playlists for different moods; put on those indie-pop vibes for when the rain starts to pour for that 'filmy mood', and put on those old hits for a blast from the past.
Why stop at playlists? There are many fun and interesting podcasts easily available online, so make sure you download some and keep them ready. You can even pick murder mysteries or horror podcasts for added entertainment.
Packing For A Road Trip
Packing the right things in the right way is the final step making your road trip less bumpy and as smooth as possible.
Keep all the key documents together in a folder in your dashboard. This includes your driver's license, car registration, insurance papers and owner's manual.
Keep an emergency kit in an easily accessible place in the car. This should include some first-aid basics, water, a bright flashlight (with a newly added battery), a few warm blankets, and a roadside safety kit.
Pack some trash bags, disinfectant wipes and paper towels to help in constantly keeping your car clean.
Ensure you and your passengers carry some cash, since ATM facilities and card readers won't be easily available in different locations across the country.
Lastly, ensure you pack in non-essential items first, since it's okay for these to be relatively out of reach. Things like water and snacks, the first-aid kit, purses and cameras should be within easy reach.
Conclusion
You can read through guide after guide on how to make your road trip less bumpy. But keep this in mind – road trips are unpredictable, and things won't always go as planned. The most important thing to do is to have a good time out of whatever changes come your way. A good way to make sure your trip ends on a good note is to book a stay at someplace fun, affordable, and group-friendly, like goSTOPS! We're in over 19 locations in India, so no matter where you go, we're sure to be close by.
FAQs
How Can I Improve My Road Trip?
Make sure you have plenty of good music and interesting podcasts to keep you entertained while on the road trip. Stay hydrated (on water, not coffee), and keep snacking on a mix of healthy and junk food. Most importantly, try to sample some local food or speak to the locals wherever you go, since that's what will breathe life into a dull trip.
How Do I Make My Road Trip Less Boring?
Apart from fun music and podcasts, try to travel with company so that you have someone to chat with. Fun games with the people in your car will liven the atmosphere, as will fun or interesting food stops.
How Do You Survive A 10 Hour Car Ride?
If you're the only one driving, ensure you get enough sleep before you set off. Keep yourself hydrated, and have plenty of healthy food to snack on. Put on a fun podcast to keep yourself entertained and alert, and take a couple of pauses to give yourself a break from the drive.
How Do People Survive Long Car Rides Alone?
You can do a few easy things like set a limit as to how many hours you'll drive before a break, choose plenty of good music and podcasts, sing aloud to yourself, stop to enjoy the scenery and take a good stretch. These things will help you manage a long car drive alone.