Even though Varanasi is a small town, it occupies a big space in the hearts and minds of not just Indians, but people living abroad as well. For foreign travelers coming to Benares, the city is all about ghats, Ganga and the many temples that dot its narrow lanes. But Kashi or Varanasi is much more than that. This eternal city represents the soul of India. If you want to lose yourself in the various sights, sounds and the events in Varanasi, carry on reading this article. You will be surprised at the variety that the city has to offer on this front.
Festivals and Events in Varanasi
India is a land of festivals and Varanasi is no exception. This mystical city comes alive with various festivals and events after the rains have started. Let's start with the Dev Deepavali festival.
Dev Deepavali : The festival has a very interesting past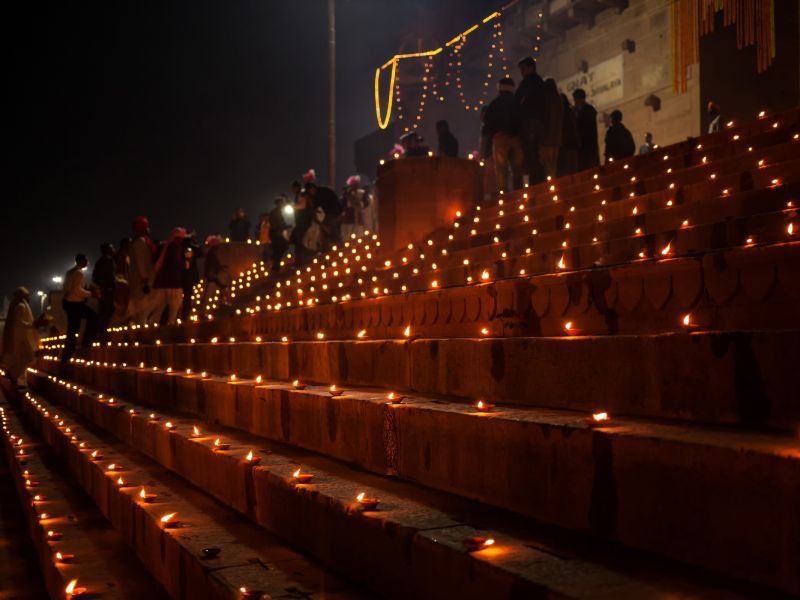 When : In the month of October/November
Many thousands of years ago, Maharshi Vishvamitra promised King Trishanku that he would be made the Lord of Indra Lok. For those of you who have little knowledge of India and her history, Indra is the lord of the Devas. The word 'Lok' means world and 'Devas' mean lesser Gods. Vishvamitra thought that the Gods were not giving him due respect, so he became angry one day. He thought that replacing Indra with Trishanku would be a great idea at getting back to Indra and the Devas. Well, he sent Trishanku to Dev Lok but the Devas would not let the King inside. Poor Trishanku was thrown out of their world and he began falling back to the earth.
When Vishvamitra saw Trishanku coming back to earth, he suspended the King in mid-air. By now, the Maharshi was very angry at the Gods and started creating another Universe with his yogic powers. First, he created atoms, then organisms like fish, animals, water, and stone. He also created man and woman. The Maharshi did not stop at that. He also began creating the holy trinity of Brahma, Vishnu and Mahesh. By now the Gods were terrified. They approached Vishvamitra and begged him to stop his 'creation'. The Maharshi agreed to their requests and stopped his activity.
The Gods were happy so they celebrated this occasion with lighting lamps like we do on Deepawali. Dev Deepawali celebrates that event. This day, people of Varanasi light lamps on Ganga and remember that famous event of Trishanku.
Ramnagar Ramlila


When : October – November
One of the festivals of Varanasi that you must never miss is the Ramnagar Ramlila. This event is being celebrated for the past 400 years. Ramlila is a dramatized rendition of the story of Lord Rama, Sita, Lakshman and Ravana. It was started by Sant Tulsidas, one of India's foremost poets, in the 16th century. If you want to really rub shoulders with the people of Varanasi, then this is the event that you must go to.
Banaras Holi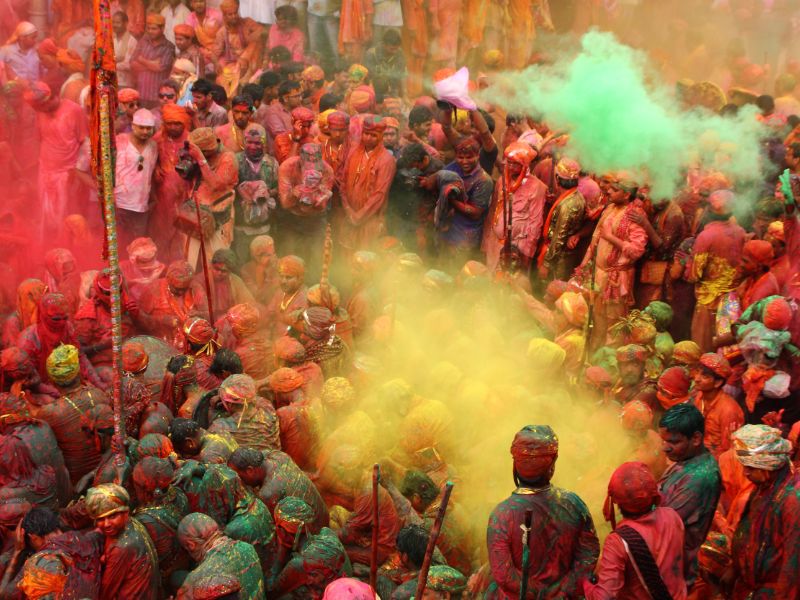 When? : February – March
Your trip to Banaras won't be complete without an orgy with colors. Also called as Holi, this festival of colors marks the carefree attitude of the Banarasis towards death, birth, and life in general. Lose yourself in the boisterous crowds of Varanasi and enjoy the Banarasi Holi. People splash colors at their friends, relatives, and strangers and nobody seems to mind.
The fun is over by 12 noon when the crowds move on to the ghats and indulge in color splashing once again. Don't forget to have your thandai on Holi; it raises the sun quotient to several levels up!
Mahashivratri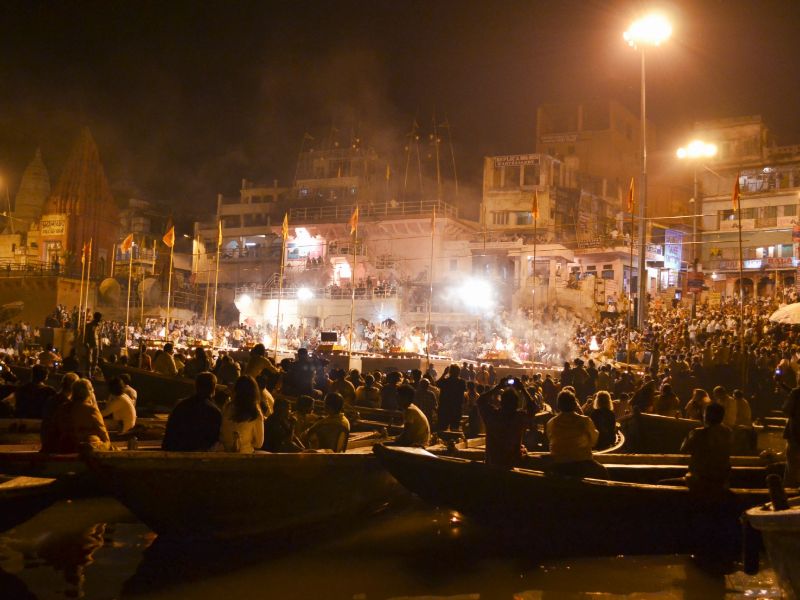 When? : February or March
This festival in Varanasi commemorates the marriage of Lord Shiva with Parvati. People of the city, this day, line up at the various Shiva temples of the city and offer milk, belpatra (a kind of leaf), water and fruit to Shiva. Varanasi is the city of Shiva so Mahashivratri celebrations in this town are observed with great joy and festivity. Be sure to visit the Kashi Vishwanath Temple in Varanasi on Shivaratri, and you will be amazed at the huge turnout of the devotees.
Let us also dive into some music concerts and offbeat things to do in Varanasi.
Music Concerts In Varanasi
If you are in Varanasi in October, then you should head over to the Rajendra Prasad Ghat on the banks of the Ganga. For 4 consecutive nights, this ghat becomes a haven for musicians and music lovers. Some of the popular music festivals are:
Sanktmochan :  Eve of Hanuman Jayanti
Surganga :  April
You get to listen to some of the best classical music exponents here. Sway to classical songs, bhajans, dances and much more.
Offbeat Things To Do In Varanasi
For the unconventional traveler, here is a list of some offbeat things to do in Varanasi;
Laze on the sands of Ramnagar. You will get plenty of foreigners for a company.
Explore the winding side lanes of Varanasi.
Gorge on some lip-smacking sweets in Maldahiya.
Traveler's Tip : However keep a close watch on your pockets.
Your trip to Varanasi is not over yet until you indulge in some offbeat events in Varanasi like silently observing Ganga from the ghats, a trip to Sarnath and watching people at the Malaviya Bridge. Varanasi is an ancient town with a modern soul. It has reinvented itself over several centuries. The City of Shiva is a treasure waiting to be explored by you!
Oh, yes, if you are visiting Varanasi any day, you can also stay with us