Since the 21st century, a significant trend has been observed in the travel trends of the youth in India.

More people in the age group 20 – 27 are starting to travel across India during weekends and breaks. With the advent of backpacker hostels in India since 2013, travel has become all the more affordable for the youth and remote locations, more accessible. Long break trips to Ladakh and Spiti are becoming more common!
But no matter how much one travels around one's own country, every traveler will have that longing to visit a different country altogether! It comes from the core human spirit to see, feel and experience something new. But when reality hits you, you realize that you're still sitting in front of your screens with some leftover change in your pocket; dreaming about your passport getting stamped, clicking pictures of those historic monuments, walking in unknown allies and listening gleefully to an unknown language! But hey, that's where this blog comes in making things easier for you! Without further due, here are 10 affordable international destinations for Indian backpackers!
1. Hungary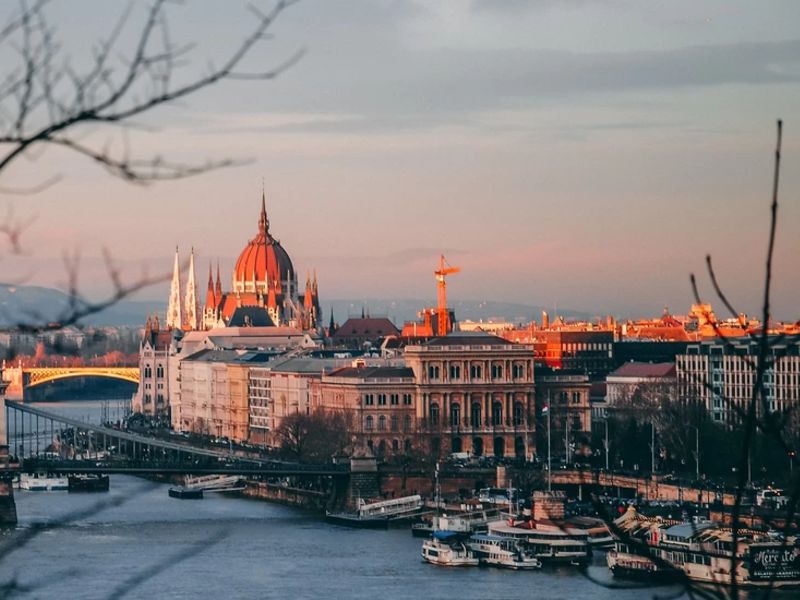 Let me guess? Your pockets might've exploded just by hearing the 'name' of a Central European country. But surprisingly, Hungary is one of the most affordable countries to visit for Indians! With its capital city, Budapest, regarded as one of the most beautiful in the world, Hungary has a LOT to offer in terms of natural beauty, history, architecture, and culture. In fact, it's home to the largest synagogue in all of Europe and houses a myriad of mesmerizing lakes! And that's just a slice of it. Hungary has a plethora of things to do like biking through the grasslands, navigating your way through caves, tasting an array of wines and taking the classic Hungarian thermal bath!
Roundtrip Flight : INR 32k – 40k
Stay : INR 600 – 1200 per night

2. Kenya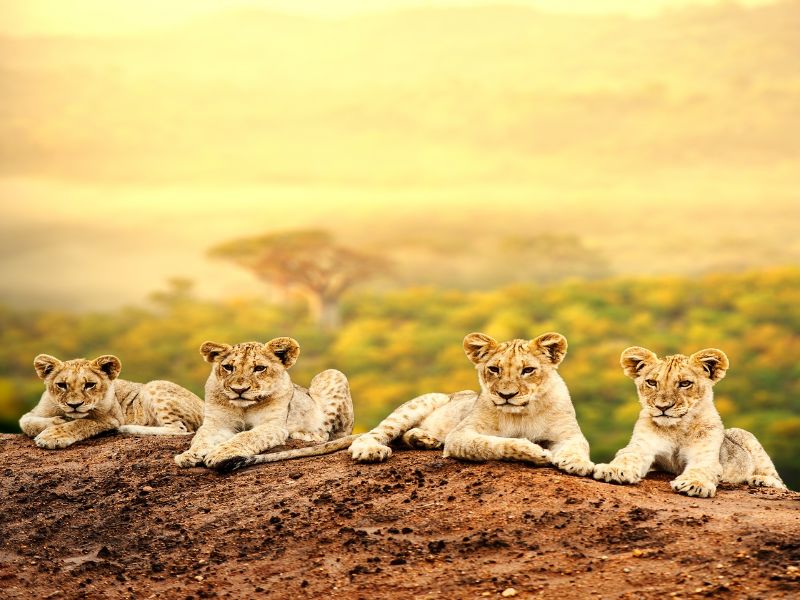 As kids, we've all seen plenty of wild life channels and scenes on TV and dreamt of being one of those 'wild safari' guys when we grow up! Guess what, it's not that far away! Kenya is increasingly becoming popular among backpackers and travelers are a common sight there nowadays. Take a trip to see a vast array of wildlife, up and close, and unleash that hidden wildlife-photographer in you. Maybe roam around pointlessly in the savannahs and bond with the local culture. No matter what kind of a traveler you are, Kenya has a little something for everybody! Best part : It's Visa-on-Arrival for Indians!
Roundtrip Flight : INR 35k – 40k
Stay : INR 1k – 2k per night

3. Nepal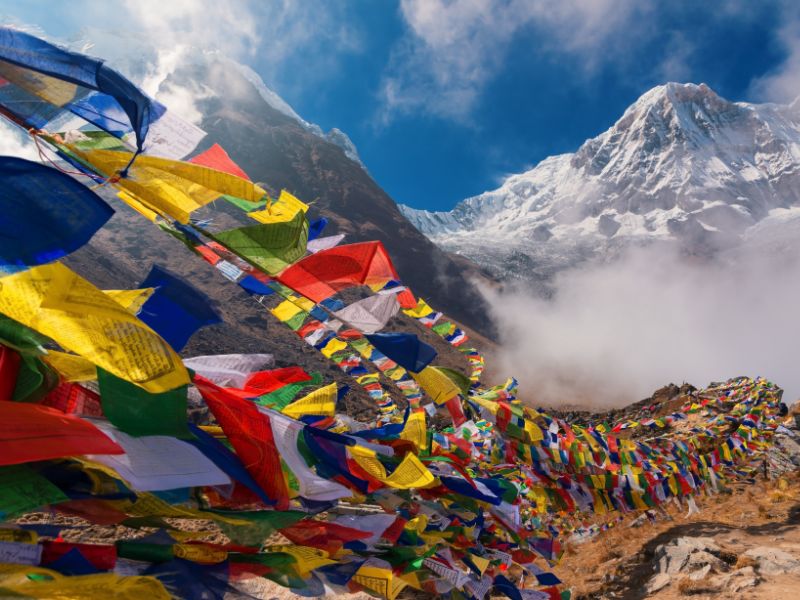 Nepal is not a name unheard of for any Indian. It's RIGHT THERE! I almost feel like I don't even need to say much about this place. Big snowy mountains, small villages, Buddhist monasteries, Momos, Sherpas and TONS of trekkers! Best part, wait for it, Indians have a Visa Free entry!
Roundtrip Flight : INR 10k – 15k
Stay : INR 300 – 700 per night

4. China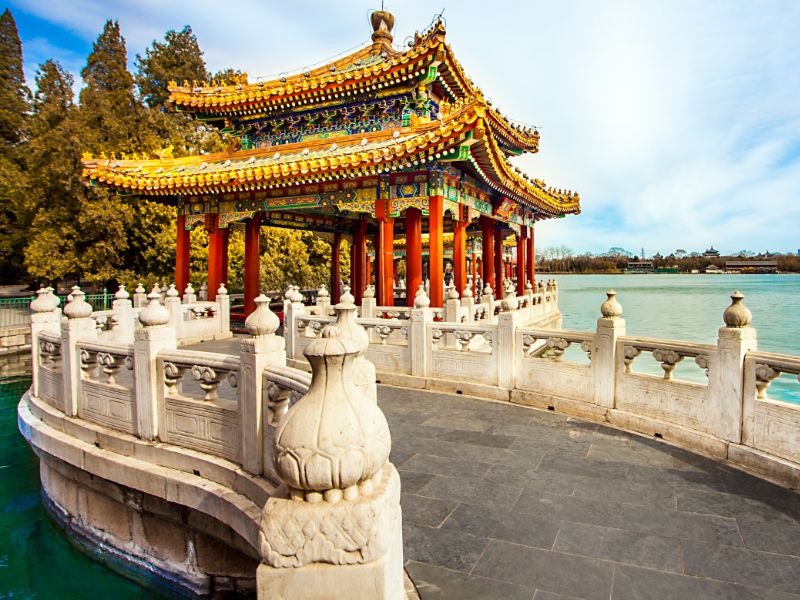 China is a country with diverse kinds of geographical features and terrains. From the skyscraper skylines to the hilly countrysides, China offers a LOT to explore for a traveler. Not to mention, China is India's 'fierce competitor' in Global Population Growth; one would feel right at home with all the crowd around them, except for the fact that it's much more organized in China!
Roundtrip Flight : INR 30k – 35k
Stay : INR 500 – 1200 per night

5. Bhutan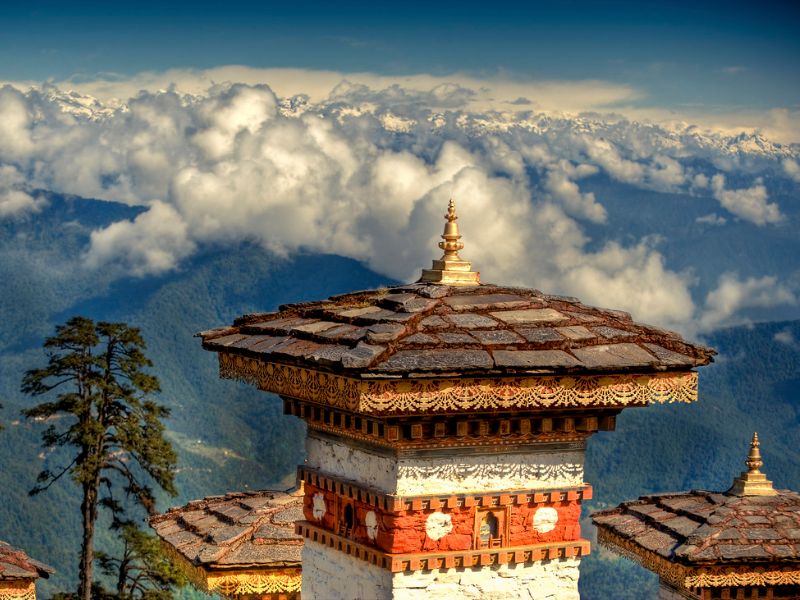 Although it's Visa Free for Indians, Bhutan is slightly on the expensive side for any traveler. Regarded as the "Happiest country in the world", Bhutan is the last remaining Buddhist kingdom in the world. It's one of those places that looks like the Japanese village from Jacki Chan's "Forbidden Kingdom"; monasteries resting on hills covered with puffy white clouds! If the flight prices are already tearing a hole in your pocket, worry not! One can easily get to Bhutan from land is a much cheaper way using a combination of buses and trains.
Roundtrip Flight : INR 30k – 45k
Stay : INR 3k – 4k per night

6. Vietnam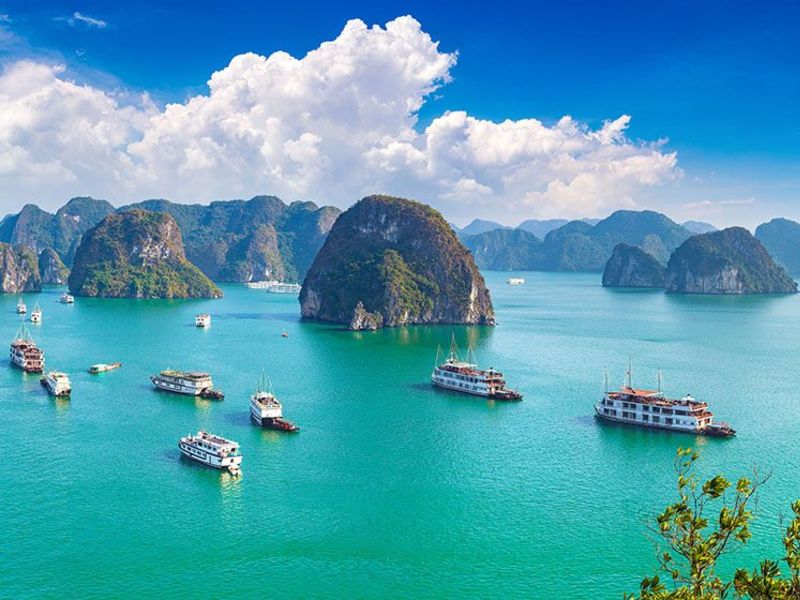 If you're planning your South East Asian Circuit trip, Vietnam is probably already on your list. Adorned with breathtaking landscapes, Vietnam is a green lover's paradise. One can find all sorts of greenery from lush green meadows to huge hills with coniferous trees covered with rising clouds. Moreover, Vietnam is one of the cheapest international destinations for Indian backpackers!
Roundtrip Flight : INR 17k – 22k
Stay : INR 400 – 800 per night

7. Philippines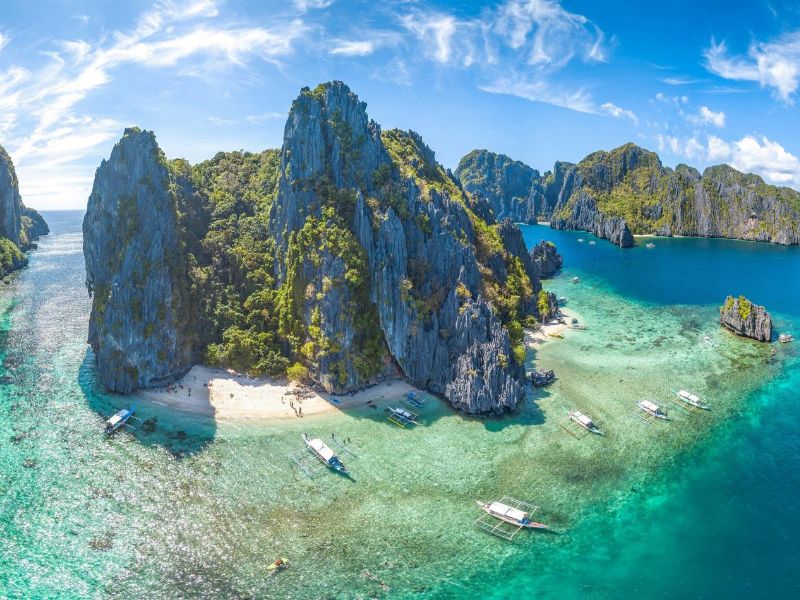 With an epitome of nature within, Philippines stands out to be one of the most budget friendly countries amongst most of the South East Asian nations. This place is a hub for numerous of adventure water sports at a lower rate and it's also the best place to serve the gastronomy right. The local people here are extremely welcoming, thereby making a perfect place for an economical getaway to paradise!
Roundtrip Flight : INR 17k – 21k
Stay : INR 700 – 1200 per night

8. Georgia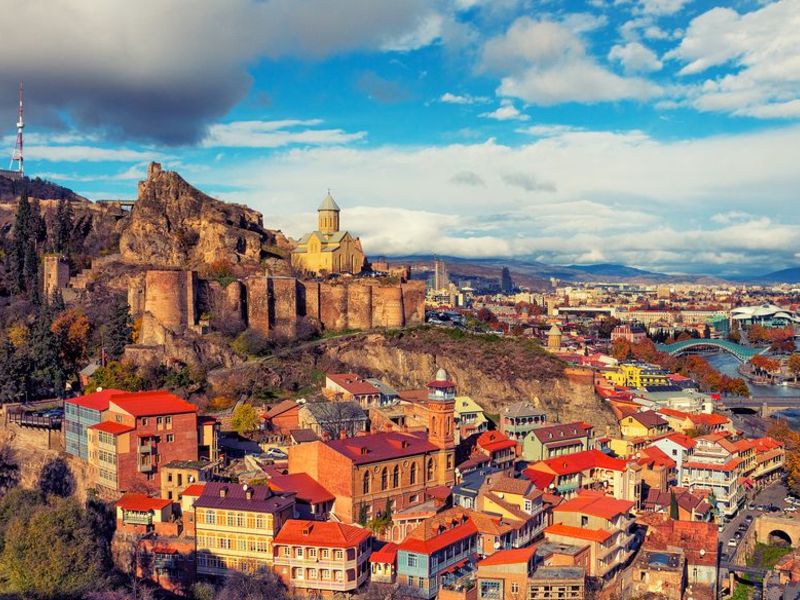 A splendid place for History lovers, Georgia, is located at the crossroads of Western Europe and
Eastern Europe. This place is a perfect getaway if you are on a budget. It has a lot to explore; the
diversity that served from the Ottoman Empire to the present day people. Besides all words and info I could possibly give you, the picture says it all!
Roundtrip Flight : INR 26k – 30k
Stay : INR 600 – 1000 per night

9. Turkey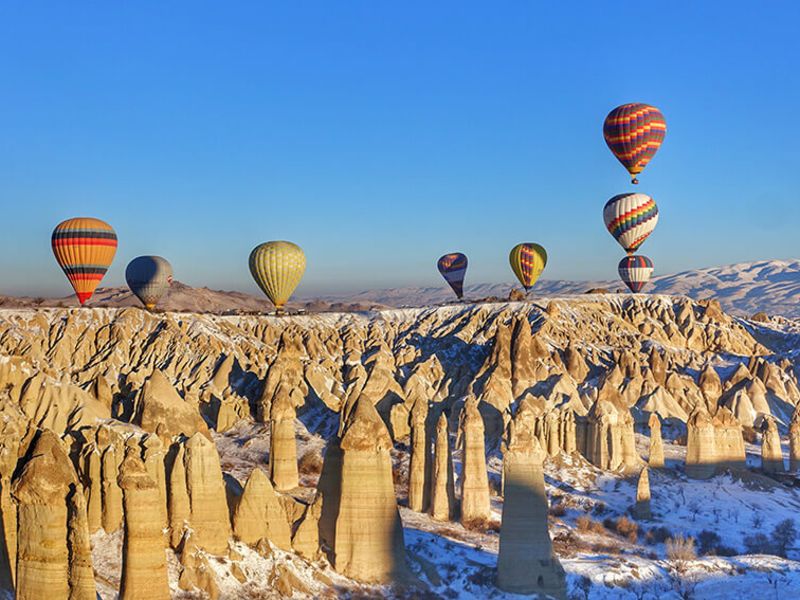 Turkey, more popularly known as 'the gateway to Europe', is one of the most affordable places for Indian backpackers to travel to. If you're a history geek, consider settling down in Turkey for you'll always bump into newer avenues as you keep exploring. Moreover, I'm sure you must've heard of the mouth-watering Turkish Delight!
Roundtrip Flight : INR 22k – 27k
Stay : INR 800 – 800 per night

10. Egypt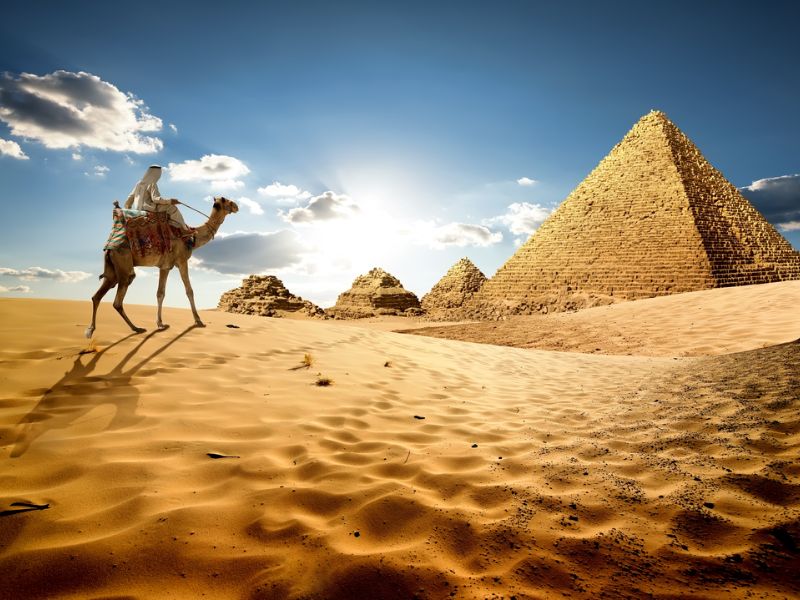 If someone were to ask me where I would like to go back if I had a time machine, I would say Egypt; during the time of the pyramid construction. It's still a mystery as to how such an ancient civilization could've built such a complex structure with the kind of mathematical precision it possesses. What with Tutankhamun and all, huh? Regarded as one of the oldest and most mysterious of civilizations, Egypt is full of unknown gems and hidden history. Taking a trip here would surely ignite the Sherlock Holmes in all of us! Moreover, it's super affordable international destination for Indian travelers!
Roundtrip Flight : INR 25k – 40k
Stay : INR 400 – 800 per night

A few worthy mentions are Thailand, Indonesia, Sri Lanka, Lebanon, Myanmar, Cambodia, Laos, and Malaysia! What's your favorite budget destination to backpack to? Let us know in the comments!
Header Picture Courtesy: What's Happening