India, the land of colours is not just the vibrant Rajasthan that you often see. There is so much more than what meets the eye. From the Valley of flowers in Uttarakhand to the blue city of Jodhpur, India has a lot to offer for young travelers like you.

Here's a list of the most colourful places in India:
The Valley of flowers, Uttarakhand
Picture Courtesy: TravelODesk
Valley of Flowers is the most breathtaking sight one can see in front of them. Wide expanse of hills filled with multi-coloured flowers. It is truly a gift of nature. A national park, the Valley of Flowers is indescribable in words. A trek of 17 kms needs to be undertaken to witness this creation of God. A breath taking sight, in its entirety! A heady scent of forest flowers and the vibrant reds of wild strawberries wait to greet you on the top.
Kaas Plateau, Maharashtra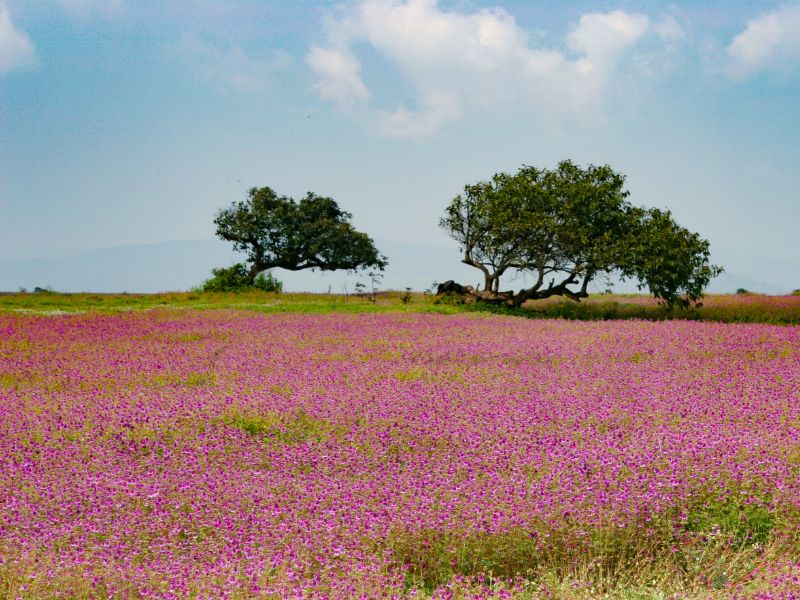 Picture Courtesy: Wikimedia Commons
In a place called Satara in Maharashtra, lays the Kaas Plateau which has been declared as a UNESCO World Heritage Biodiversity Site.  This is one such plateau which you have never seen before. Usually it stays covered with moss but during August and September, the Plateau beholds a sight which is worth dying for! The region transforms into a beautiful carpet of almost 850 different species of flowers and various other species of birds which are unique to this region. The plateau has been barred from human interference, since no vehicles are allowed on the plateau.
Blue City –  Jodhpur, Rajasthan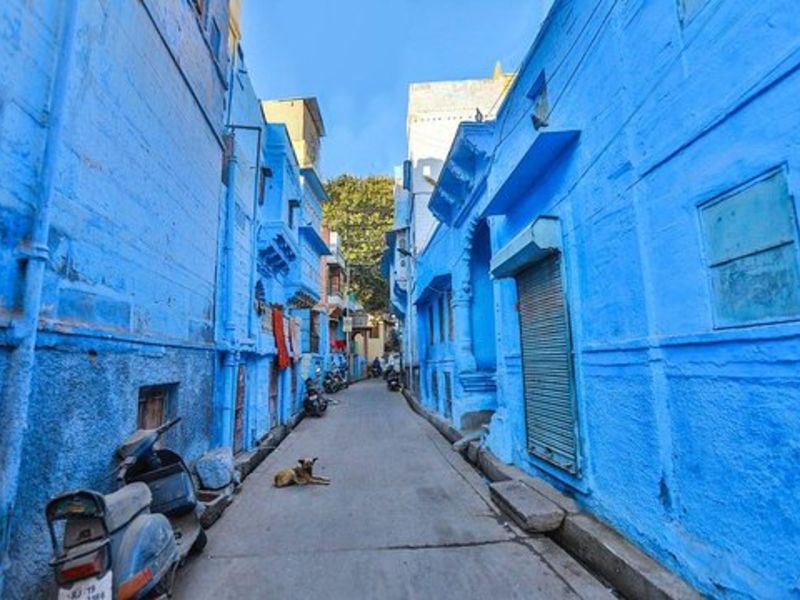 Picture Courtesy: Tripadvisor
Jodhpur was the capital of  Marwar, the part of the city that leads up to Mehrangarh Fort is painted in blue. Blue because Jodhpur receives immense heat due to sunlight being reflected off the ground.  Blue is also the colour of Lord Shiva and according to another local tale, many Brahmin followers of Lord Shiva lived here in Jodhpur. They consider blue to be a sacred colour and that's why they painted their houses in blue.
Holi in Vrindavan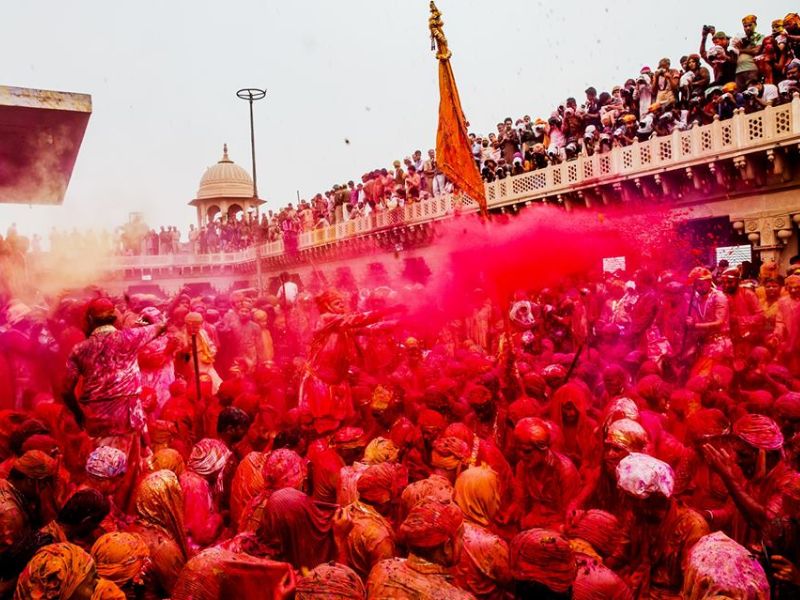 Picture Courtesy: HotelBids
Can anything get more colourful than the festival of Holi in India? And which other place if not Vrindavan to experience this enormous burst of colours?! An ancient city on the banks of the Yamuna River, it has been believed to be the birthplace of Lord Krishna. The festival of colours is a celebration of divine love between Lord Krishna and the village belles and everyone is invited in this celebration of epic proportions, irrespective of caste, creed, gender and religion.
French colonies of Pondicherry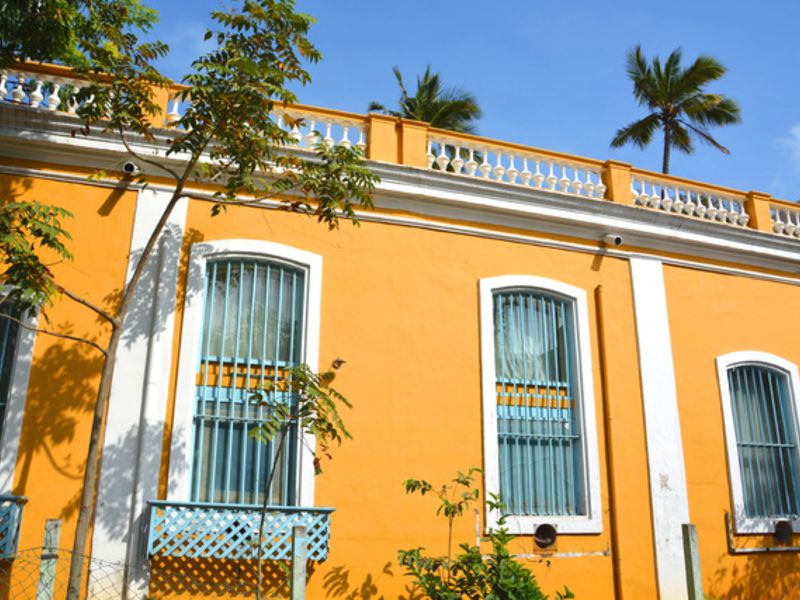 Picture Courtesy: Cleartrip
The French have left behind a piece of themselves in the old part of this town called Pondicherry. Still reflecting the older, Gallic style of architecture, the aura of these French colonies gives out a vibe which is perfect for the solitude seeking traveler. The beautiful cobbled streets look like they have been placed right out of a painting. A slow and steady pace lends these colonies its poetic charm.
Munnar, Kerala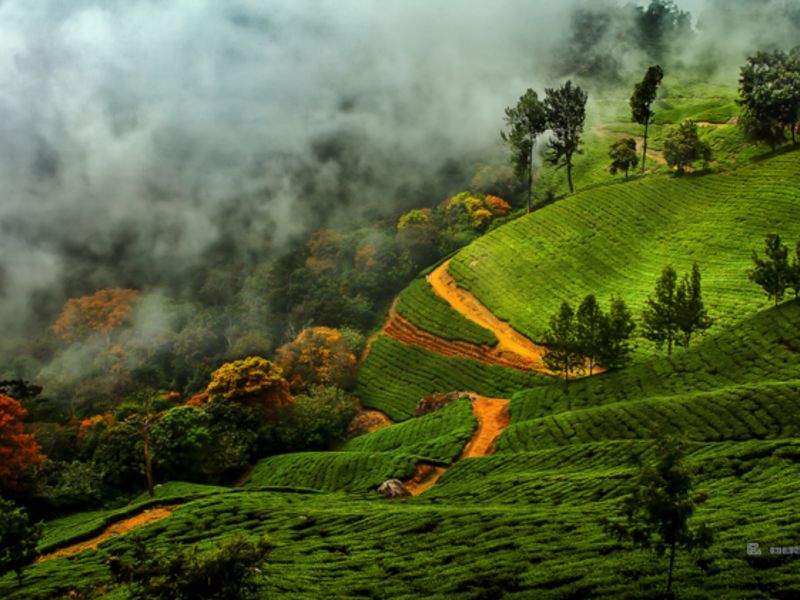 Picture Courtesy: Kerala Tours And Travels 
The largest tea growing state in South India, Munnar is a heavenly abode for travelers where green hills covered with mist surround you. Munnar will definitely take your breath away. Furthermore, the most important reason to visit Munnar would be because of Neelakurinji flowers which bloom every 12 years! Once these flowers are in bloom, the hills are transformed into a layer of purple flowers. A breath taking sight which is definitely worthy of a visit!
Coral reefs, Andaman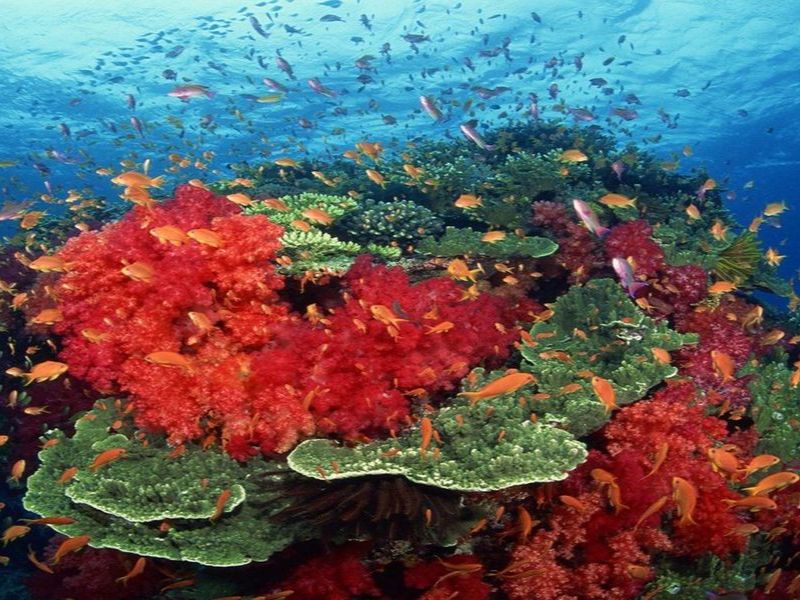 Picture Courtesy: TripFactory
Often referred to as the 'Veritable Garden of Eden', the coral reefs in the islands of Andaman is perhaps one of the most beautiful things that you will ever encounter in your lifetime.  Imagine the wide variety of the underwater marine life, ornamental fish, shipwrecks as you swim across them. An entirely different world on its own, Andaman will show you all the gradients of the rainbow!
Featured picture courtesy: Andamans Guide