Packing your bags for your first solo trip can be intriguing and intimidating at the same time. You never really know what's ahead of you. So when I first decided to travel solo, I chose to stay in a hostel because it is easier when you have like-minded people around. Hostels have a different level of vibe and comfort as they provide you the perfect balance between privacy and a sense of connection. But one thing that sets them apart from any other accommodation is their vibrant and inviting common areas which are fun spaces created by travellers for travellers.  
Fun Spaces Created By Travellers For Travellers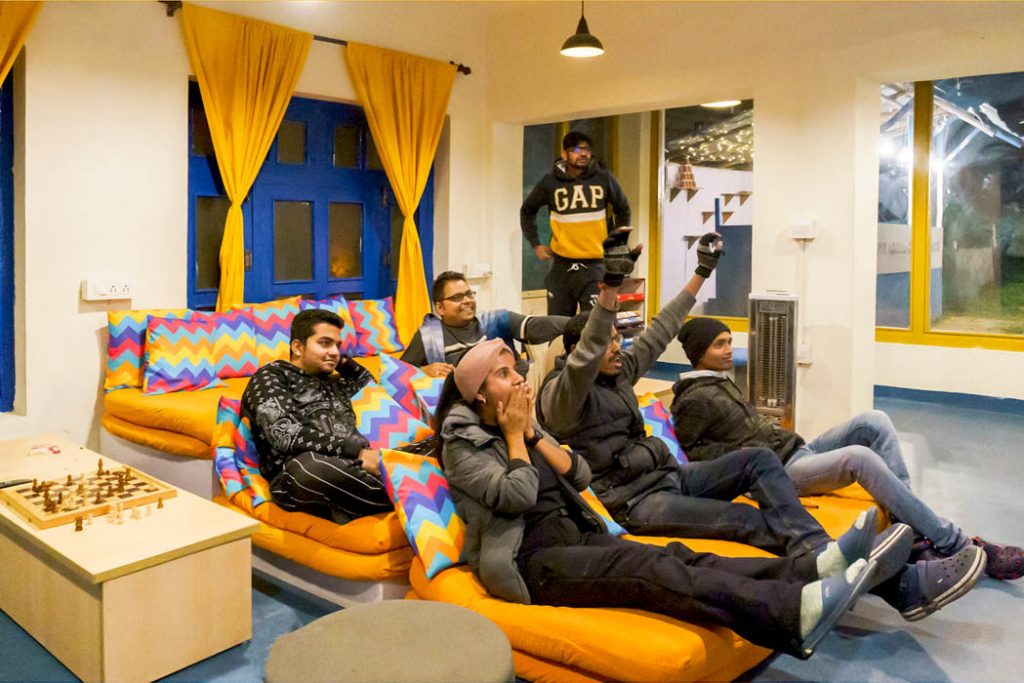 Recalling my first experience as a solo traveller while staying in a hostel and getting familiar with the concept of common areas and socialising is quite interesting. I knew I had a great trip when I went back home with many new friends and great memories I made while interacting in the common area of goSTOPS. From exchanging stories to jamming with strangers to travelling with a new group of friends, common areas are filled with a rich and fun vibe you won't find anywhere else. 
A haven for those travelling solo
When we hear about a backpacker hostel, the first thing that comes to our mind is its lovely and vibrant common spaces. Common areas are an essential part of the hostel portraying the whole vibe of the place. Whenever you book a hostel, you expect a common area which is not only colourful but also has co-travellers from different places coming with many new life and travel tales. Being an introvert the thought of solo travelling kept me away from many opportunities of meeting new people and coming out of my comfort zone. But as I came across the concept of hostels and the vibe of its common areas, it gave me a sense of confidence and comfort in travelling solo and staying in hostels. I never knew I could maintain a healthy balance between my own time and the company of others.  
A place to make new friends, exchange stories and many laughs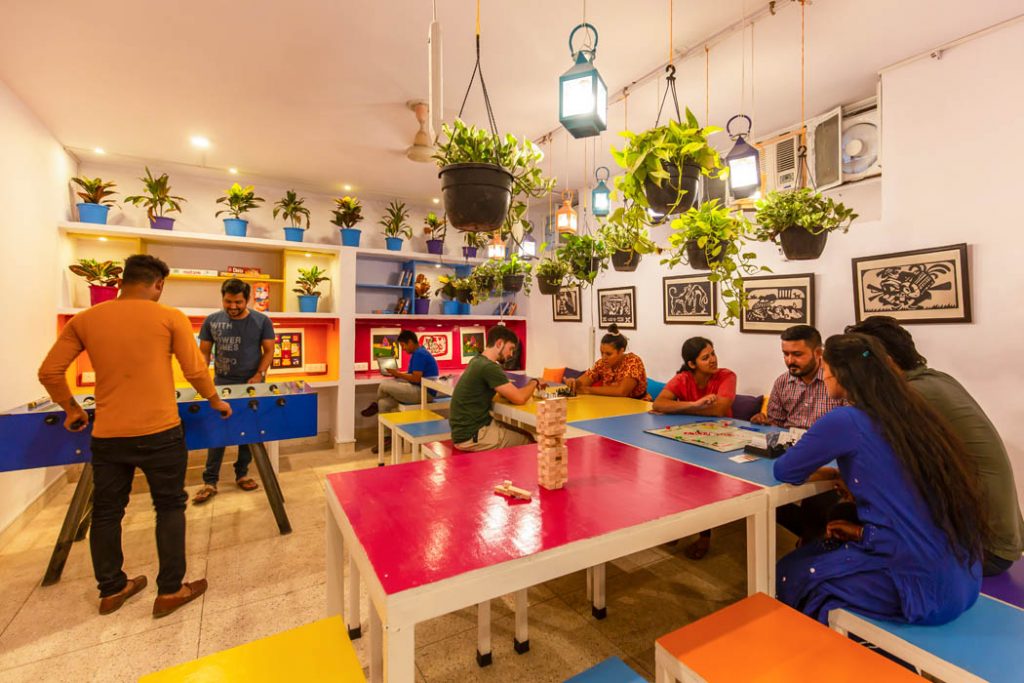 goSTOPS started with the idea of equipping youth with easy accommodation which is not only cheap but also helps connect people from different parts of the world. For me, a common area is a place that feels like a home away from home. I remember travelling solo to Kasol and staying at goSTOPS, sceptical about the kind of people I might come across. But when you enter a vibrant place, you want to indulge in the fun and talk to people you see around. This helps you get out of your comfort zone and explore the place from a different perspective. A common space may just look like a room filled with amenities, but it's much more than that. It's about happy faces, exchange of unheard stories, ice-breaking sessions, making new friends, and learning how one common space can bring you close to more than one person!  
Something for everyone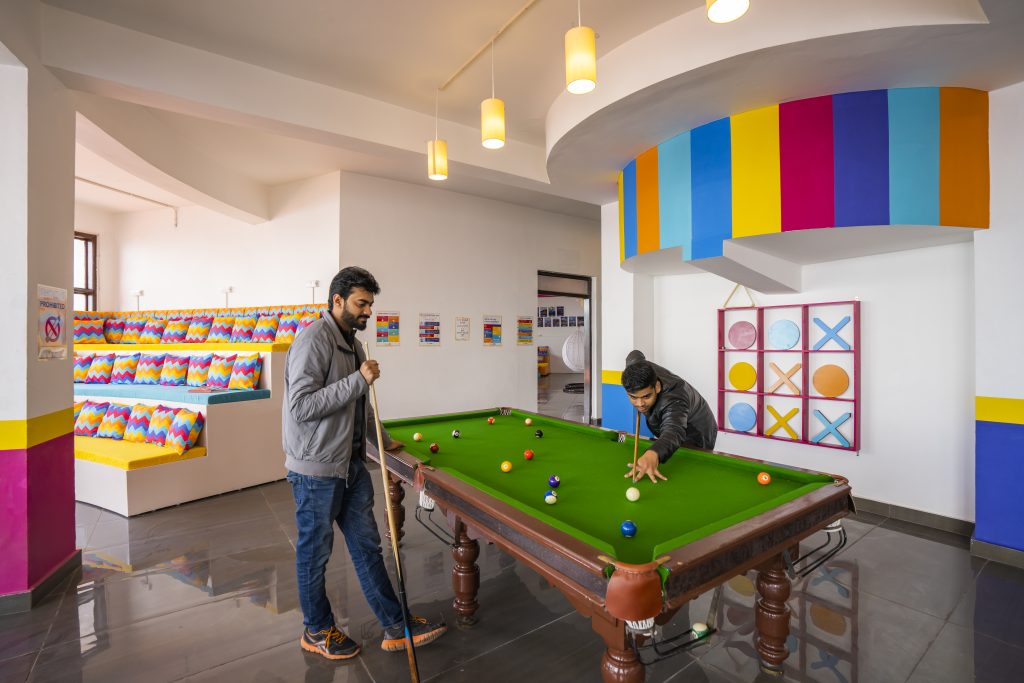 All goSTOPS hostels have common spaces designed meticulously considering youth's comfort and a traveller's mindset. It has a little something for everyone where if you are looking for fun times with a co-traveller, you can go take part in fun games in the room. And for people who seek new connections with like-minded travellers and have stories to share, you can find many of them in the common area to strike up a conversation. Being someone who likes to prioritise me-time more than socialising, I was quite surprised to have participated in conversations with people I met at goSTOPS Kasol. Not only it helped me open up, but also make two very good friends with whom I explored places I would have never found on my own.
A new travel tale every day
goSTOPS common areas have witnessed a lot and continue to brew stories from popular destinations in the country.  Each new day begins with a new travel tale that is told in the common spaces while enjoying games, bonfires, movie nights and exciting live performances. Common spaces, especially on weekends, are brimmed with music gigs, poetry sessions, stand-up comedy, movie marathons, game nights and much more. You get a chance to come out of your comfort zone and meet new people, listen to their life stories, and learn something new from them. There are tons of like-minded people you'll bond with along the way who'll make you forget all about your fears if you are travelling alone. With all of this and much more, you get a whiff of everything in the common space of goSTOPS which will always leave you wanting for more.