Traveling alone is a rejuvenating and enthralling experience and for a lot of us girls out there, it's a call-of-the hour at times. You're already drenched at work or probably in college, your love life is not a cakewalk either, your parents have been grilling you lately;  so you ultimately turn to a solo trip as a quiet getaway. Some of you might just be out for the thrill of it. But regardless of the motive, all of us would love a great trip without any glitches. India is often in the top numbers of your bucket list and why wouldn't it be? The landscapes, the colors, the culture, it's a truly wholesome country indeed. But the magic of traveling in India is often overshadowed by all the media coverage, government guidelines, and safety jitters. While India might not be the Mecca for solo female backpackers, honestly which country is?
We will always have our share of insecurities, but as an Indian girl living in a capital city at the heart of central India let me tell you, it is not as scary as it sounds. The media hype, the biased coverages and propaganda images have truly wrecked the experience for a lot of potential backpackers. I am here to assure you that with just a few tips, you can keep the fear out of your backpack and gear yourselves for an enriching, once in a lifetime experience indeed. So let's hop into the pro tips!
1. Your Backpack Must Have it All!
India is a fast developing nation and has most of the multinational corporations spread across the country. Virtually everything from the western world is equally accessible to Indians in the mega cities ( Delhi, Mumbai, Bangalore etc). But there still may be cultural differences that make the product you use not that readily available in India.
Tampons : First thing that comes to mind is tampons

. You need to stock up on tampons according to your trip duration. Don't be scared; Indian women have fair access to sanitary needs too. It's just that sanitary pads or napkins are far more common and you might get into real trouble wading through shops trying to find a tampon, simultaneously worrying about your pants.

Undergarments : It is a good idea to have all the undergarments

you need and not be scanty about it. India has a lot of developed tourist attractions but if you are gonna go wander and explore it deeply, you might not get state of the art facilities all the time. Do not expect excellent laundry services at every stop and literally forget about Victoria's Secret the moment you are out of the mega cities.

Sunscreen : It's 

is a real lifesaver. No matter how thrilled you are about getting a sexy tan, you will be tired of it. India is a hot country and the sun does get taxing eventually. Buy loads of sunscreen because you will turn to it in a week or two!

Gizmos : Power Banks

and

charger cables with Indian adapters

are a must. You will probably be traveling intensively and you might get stuck in places with electricity outages (yes, they are fairly common in India) and you will need that damn cell phone for more than Instagram updates!
And of course, don't forget to remain a backpacker. Apart from these four things, I strongly recommend that you don't overpack. Everything else, be it shampoos or conditioners, Snickers or gummy bears, jeans or shoes; you have it all here. So be smart about your packing essentials.
2. Stay Safe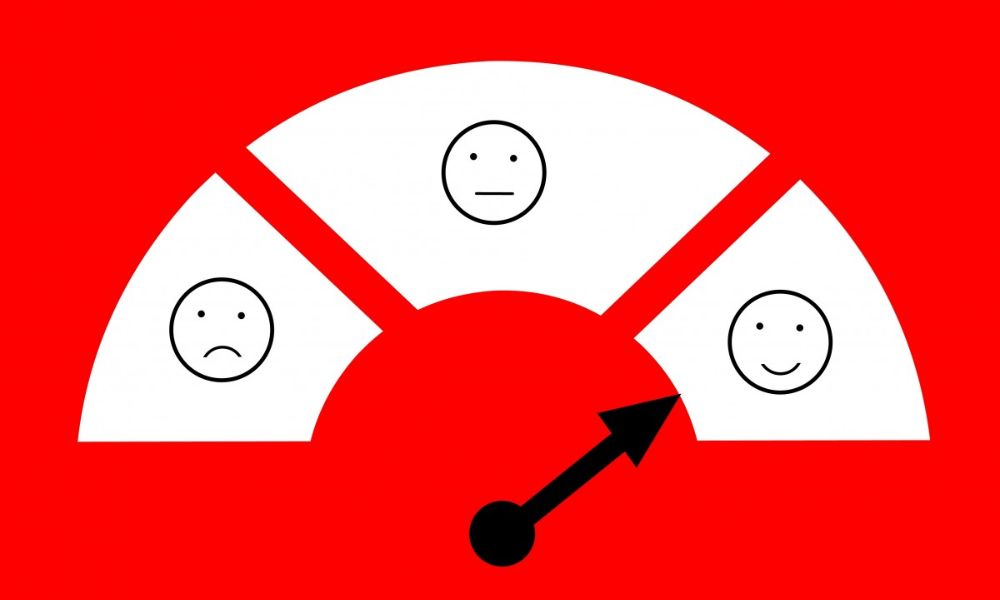 Safety is literally the biggest concern of women traveling to India. While it is recommended that you remain a little cautious about your whereabouts and company, it is not a Godzilla's den and you are gonna be fine! Just like any other country, certain guidelines will help you blend in better in the society and keep those backpacker outcast vibes away. Here are a few safety tips.
Know your Numbers : 100 is the Police Control Room contact and 1091 is the National Women's Helpline number. You can have a look at the consolidated list of helpline and emergency numbers here

.

If you are staying at a hostel or a hotel, having the reception number handy will be useful. Better still if you have made any friends in India or fellow backpackers you can really depend on, keep their number on speed dial too.

Buy a Sim Card : 

Having a local sim card and an Indian number will prove to be very useful. They are fairly cheap and go a long way in helping you navigate in India. The call charges and data plans are easily affordable and having a data plan will especially be helpful in places where you are unable to get wifi access. Google Maps is a reliable friend on all journeys that can help you stay on track without having to ask for directions at every sidewalk. And honestly, how long can you keep yourself from using Whatsapp anyway?

Be a Smart Wanderer : 

Just randomly exploring a mystical city in India can be very exhilarating but you can't be completely random in your evening walks. While it is perfectly fine to stroll through places and discover local cafes on your own, every city will have its dark pockets that aren't even safe for the local residents. Just be wary of such areas and at least don't be totally upfront to crash them at wee hours and you will be fine.

Avoid the Bottoms Up : 

Indians have their fair share of booze and camaraderie and we can handle a good drink but as a traveler, you wouldn't want to pass out at a new bar with unknown company. It is especially not advisable to take a cab while you are inebriated.

You have a Lot of Choices : 

If you are totally frenzied about safety concerns and you wanna be super scrupulous, there are specific cabs operated by women staff. Pre-paid taxis are safer options. Metros and railways also have the provision of women coaches. So just choose the best option for you.
3. Restrain Your Savoury Senses

Indian cuisine is gonna be very exotic and appealing for you. You will probably wanna dive in and have it all, but for the sake of your belly, restrain yourself, take food one delicacy at a time. Indian cuisine is fundamentally different from that of the west and even the east for that matter, in terms of flavors, ingredients, and spices. What is normal for an Indian maybe too spicy and kill-me-now hot for you. I have literally seen foreigners profusely sweating at Rajasthani Thali restaurants; don't be one of them. Be cool and take the experience slowly with baby steps at a time. You will be a pro at it before you know it and then maybe you could take your Indian friends out at a dingy dhaba (A local Indian restaurant, and you really need to gear up your Indian dictionary if you needed to read this reference!) that you excavated.
4. Timing and Transit is Important

When you are traveling in India, and you are already concerned after all those media horror posts, it goes without saying that you must plan your travel so as to cause you minimum distress. Who wants to have a sleepless flight just because you are ruminating about the aftermath of arriving in Delhi at 2 am! And the public transport system may truly disappoint you in some places, so it's better to be prepared for what lies ahead. You can have certain thumb rules for a more pleasant, stress-free journey.
Season : Plan your travels according to the seasons. If you want to drench yourself in the history of Rajasthan, May to June with the scorching sun are definitely not the best months to visit. India's climate can be very hot and humid in a lot of regions except for the far north and the northeast, and foreigners may often find it unbearable for the lack of top class air conditioning and indoor facilities. It's better to visit the country during relatively cooler months to have a lovely experience.

Overnight Travel : Try to book overnight trains and/or early morning flights. You will reach your destination in broad daylight and that will make it safer and easier to find your way.

Ticket Types : If you are the kind of person who gets really irked by slightly uncomfortable journeys (You already know if you fall into this category!), better book AC railway tickets (AC two tier and three tier. A link to the complete Indian Railway ticket booking procedure for foreigners can be found

here

.) and prefer AC buses. Being overtly adventurous and trying to fit into the local trains and sleeper classes may droop you completely.
5. Get Ready for the Shopper's Paradise!

Biggest. Perk. Ever. Ladies, it doesn't matter if you are the ultimate girl next door, Miss classy or a total Tom boy; Indian bazaars are gonna win your heart. Even the most budget-conscious ones among you will not be able to believe the insanely low prices. You can literally get a Zara's designer lookalike for nickels here. Shout out to the backpackers who already have Sarojini Nagar Market on their radar! You will love the colors, patterns and the fabrics. The accessories will make you swoon, really! But I want you to pump down your adrenaline levels and get yourself together for my personal recommendations.
An Authentic Patiala Suit : This one is a slight variation of the everyday salwar kameez (traditional attire of Indian women) and will make you look super exquisite with the correct neckline and a vibrant duppatta (that's kind of a multipurpose stole, and again start working on your Indian dictionary!)

Flat Chappals and Juttis : A lot of you ladies might have the hots for high-end stilettos and fancy bellies but hold your breath for the Indian colorful chappals and fancy juttis. You can literally get them in hundreds of colors and patterns and they will rock your authentic Patiala look.

Jhumkas and Balis : Indian earrings are actually the most exotic things that you take back home. They dangle, ring lightly and give you the real girly girl feeling. A Google search of either of the words, jhumkas or balis will instantly make you want to set some money aside, but I think you intuitively know the best part, they will be cheap as hell; so need to spare a few dollars! Happy shopping!
All in all, backpacking across India is one of the best decisions you will ever make in your life. So get pack your bags, book your tickets, keep these tips in the back of your head and get on board. It's going to be one hell of an experience. Welcome to India!